MANILA, PHILIPPINES – As traffic picks up in the Philippines, foodpanda – the mobile food delivery marketplace – welcomed audiences with a contextual Digital-Out-Of-Home (DOOH) programmatic campaign that uses traffic and weather triggers to display a variety of menu creatives curated for on-the-road passengers. 
The campaign was executed by DOOH advertising technology company Moving Walls together with Metropolis Media. A list of curated creatives were designed to standby, and to be played to suit-the-mood of the day, following weather triggers set up at the physical billboards. 
If it's a sunny day, the data platform picks up the warm weather signal, and Halo-Halo ice cream creatives pop up. When it rains, the trigger prompts other comfort food items.
When the pre-morning rush kicks in, you'll probably see a coffee ad prompting you to pick up your app and order your coffee drink of many choices!
See some of these below.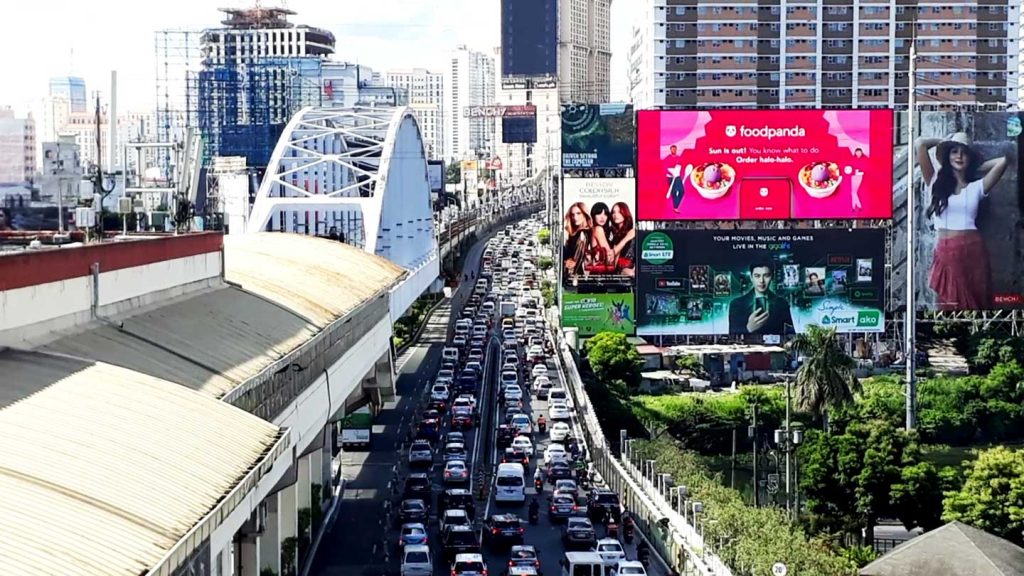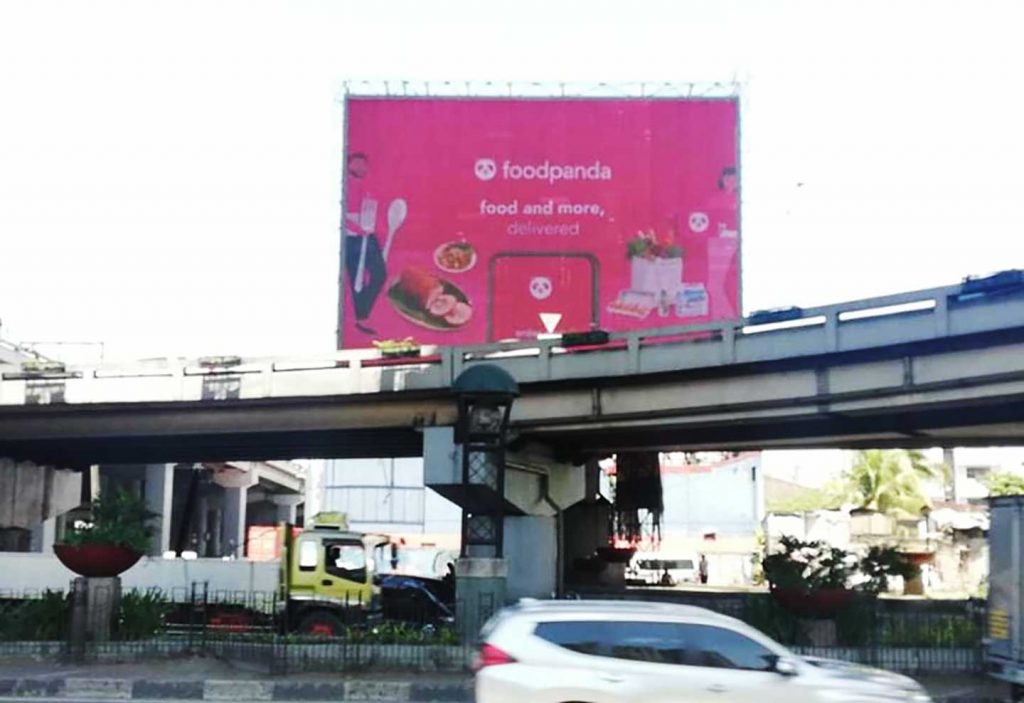 Contextual DOOH has gained much popularity among advertisers. However, the challenge has always been to scale these beyond award-winning case studies. 
Like other advertising channels, OOH took a beating as markets moved to enforce lockdowns to contain the pandemic. Campaigns such as these showcase the green shoots of recovery. Brands are once again highlighting the importance of physical billboards to reach moving audiences.
Roj Tirona, Brand Manager of foodpanda Philippines shared some thoughts on recent campaign execution:
What is the campaign about? 
foodpanda in the Philippines is the go-to service for fast, wide assortment, and affordable food delivery. As the need for such service surges during these trying times, we go beyond just food delivery. Now, foodpanda makes it easier for Filipinos not only to have the food they love conveniently delivered, but other essentials as well such as groceries and much more in the weeks to come.
Why do you believe in using DOOH? What's the importance of being contextually relevant? 
Outdoor advertising is considered to offer the highest-impact among reach-building media platforms especially for outwardly mobile consumers. Through recent technological advancements, advertisers such as ourselves have been empowered to optimize our use of Digital OOH, ensuring contextually relevant presence. In an era where consumers are bombarded with a slew of messages, it is vital for a brand's message to resonate.
With programmatic outdoor advertising, we are able to serve our message at the right time making it more relevant and actionable. Agile ads are able to talk to our consumers whenever defined conditions/triggers are met – for foodpanda, we have identified weather, dayparts, and moments as our triggers – this ensures that our ads get seen by our audience at the most relevant times. 
Why do you think audience metrics are important?
Attribution is hard to measure, especially when it comes to outdoor advertising despite its high-reach nature. However, post-campaign reports show that it has positively impacted our brand metrics, specifically saliency.
Monitoring mobile data is one of the things made available to us – helping create a movement model covering the entire population that allows us to understand the people passing by as well as the available inventory. Aside from this, traditional figures like ridership, movement of people during certain dayparts are also considered. Ultimately, these numbers are utilized as part of a total plan instead of viewing each in isolation. This helps marketers assess and define the proper mix that align with its objectives, ensuring initiatives are as efficient and effective as possible.
What is your Brand vision?
foodpanda will continue to evolve as we adapt to the ever-changing conditions and consumer behaviors. The pandemic accelerated the demand for platforms such as foodpanda. Whether delivering food at an affordable price or groceries in less than 25 minutes, foodpanda remains committed to delivering the best possible customer experience.
To explore more case studies done by the Moving Walls Team, click here.