BANGKOK, THAILAND – Johnson's Baby, one of the world's leading manufacturers of products for infants, and creative agency BBDO Bangkok's latest campaign for Thailand's Mother's Day on August 12 aims to reinvent the concept of what motherhood is, and stir up global debate.
When you search on Google, "definition of a mother," what do you find? A mother is a female parent. Someone who has born a child. A homemaker. Moreover, the photo results for "a mother" show only women, not pierced or tattooed.
What if you don't fit these definitions of the norm? What if you don't embody these typical traits?
Does this mean you can't call yourself a mom?
In a fresh, current, and truly inspiring campaign for Thai Mother's Day, Johnson's Baby and BBDO Bangkok aim to redefine the word "mother" by highlighting how mothers are anyone who cares for others, and anyone who considers themselves to be one, no matter their appearance or gender.
"Being a mother is not a definition. It's a feeling. Our hope is that someday, this will be the 'definition,'" said Chutamas Ngamjitkul, senior marketing manager Johnson & Johnson Consumer (Thailand).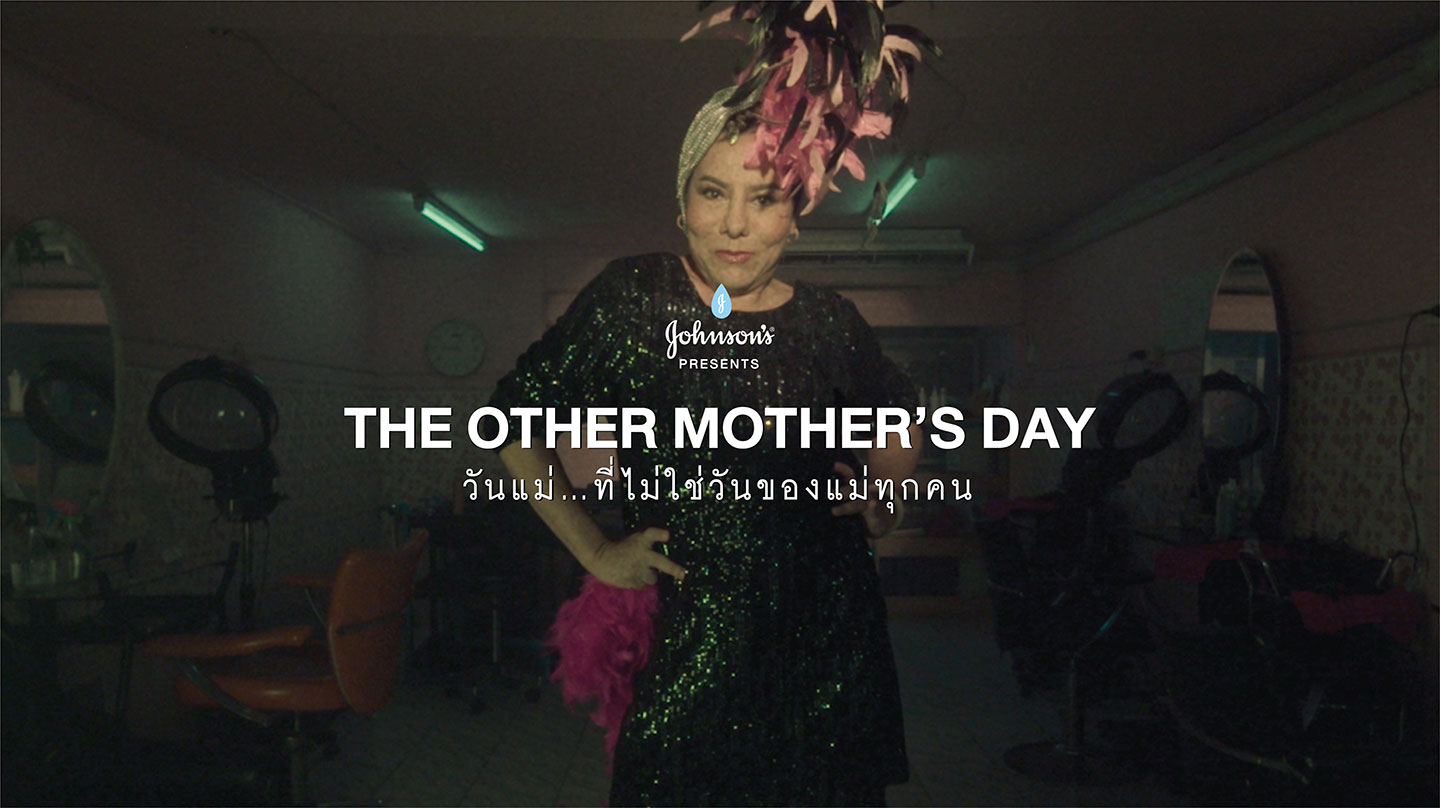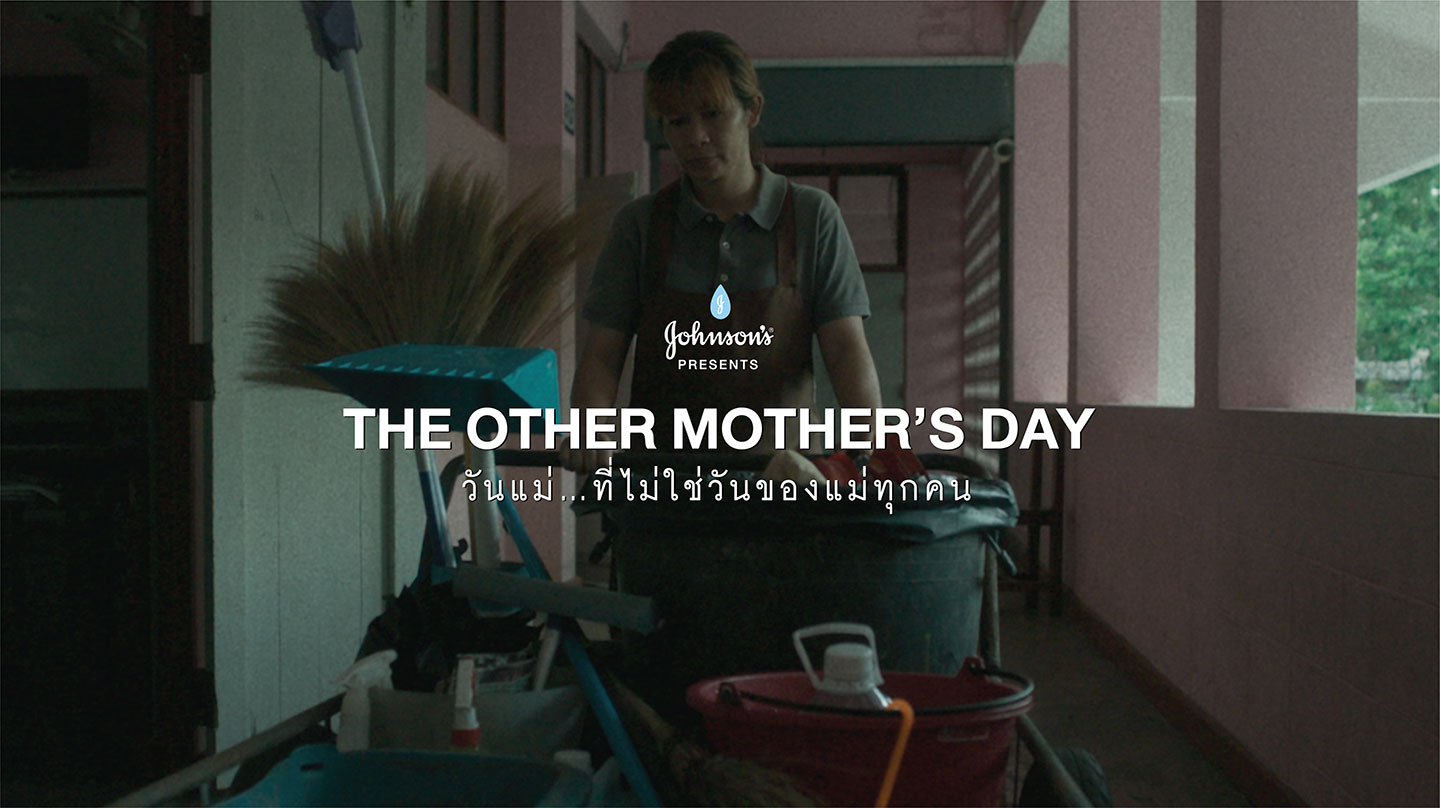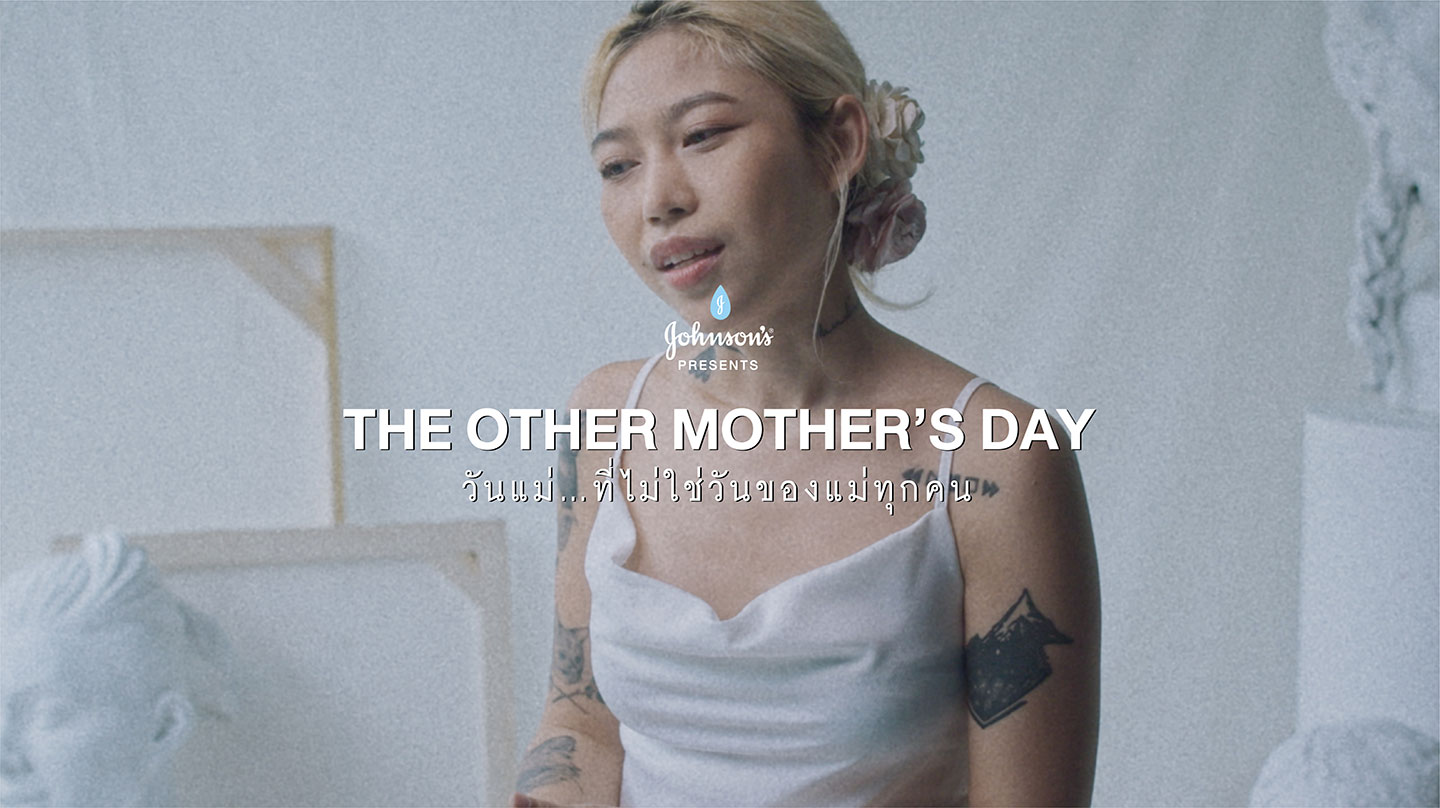 The campaign, named #HeartOfAMom aims to promote the equality, inclusion, and diversity of motherhood, highlighting the deep bond between mothers and their children that goes against the social norms and the gender-based stereotype of motherhood and doesn't conform to social context. Featuring real-life experiences of four mothers across spectrums, the campaign captures today's diverse and inclusive society through their unconditional devotion and dedication to their children.
"August is a month where every brand tries to launch a tearjerker film about mothers. So instead of just making another ad like that, we wanted to make something that would truly inspire action, creating tension around "The Other Mother", somebody who's socially excluded and has never experienced Mother's Day. We hope we can change Mother's Day to be a day for every mother," said Thasorn Boonyanate, chief creative officer of BBDO Bangkok.
The campaign was first featured as an ad on the cover of one of Thailand's most known newspapers, showing a traditional Thai Mother's Day celebration with three moms seated, two stereotyped mothers, and one gay mother. It asked: "Which mom can celebrate Mother's Day?"
As the cover went viral on the internet, people began to debate the kind of moms that deserve to be celebrated on Mother's Day. Discussions even made it to news channels, which debated the issue on their news shows.
"Seeing the response of the initial newspaper ad, and the debate it led to, we decided to make a follow-up film called 'The Other Mother's Day.' We started by looking for mothers who did not fit the socially prevalent gender-based stereotype of motherhood and invited them to join our Johnson's Baby Mother's Day event, where they were surprised with a video of their child interviewed about how they feel about their mother," added Thasorn Boonyanate.
"Johnson's Baby has a strong belief that motherhood should be fundamentally characterized by a mother's heart with pure love for her children, not by social norms that the world has imposed upon us. On this occasion, Johnson's Baby would like to emphasize its commitment to staying with all mothers without gender discrimination as part of the #HeartOfAMom. Because every mother's heart will do everything to ensure that their children grow up happily in their own way," said Chutamas Ngamjitkul.
With the #HeartOfAMom campaign, Johnson's Baby wishes to encourage everyone in society to keep an open mind about equitable, inclusive motherhood.
"We can only achieve a better future if we truly keep the door open to all mothers, regardless of their gender identities and sexual orientations," concluded Chutamas Ngamjitkul.
CREDITS:
Agency: BBDO Bangkok
Chief Creative Officer: Thasorn Boonyanate
Creative Director: Karncitar Nisamaneewong
Assistant Creative Director: Natthapong Sriprasart
Copywriter: Sarunya Hongthong
Head of Brand & Digital: Prasit Kunanuphanchai
Strategic Planner: Siraphat Ngewseeda
Group Business Director: Taksina Vasaruchapong
Group Account Director: Mira Komolwanich
Account Manager: Nattakamol Mekmoke
Account Executive: Pornchanok Wuttitanakorn
Agency Producer: Toungrak Jiravatanarungsri,Yada Buachan
Project Manager: Pranee Charoenpornpos
Executive Assistant: Mintra Sukitpaneenit
Production house : B1 films
Director: Duangtawan Sirikoon
Producer: Teeruth Satitkul
Assistant Director: Rattapol Jantararuangtong
Director of Photography: Andrew Strobridge