CHICAGO, USA — American giant Leo Burnett and beer brand Coors Light wanted to give employees from all over the thumbs up to take a break, so these companies teamed up to create the Coors Light Clone Machine, where anyone can record a 30-second video loop of themselves looking busy — scribbling on a notebook or nodding along — to run during video calls.
According to Leo Burnett Global COO Liz Taylor, the phenomenon of "Zoom fatigue" needs to be addressed.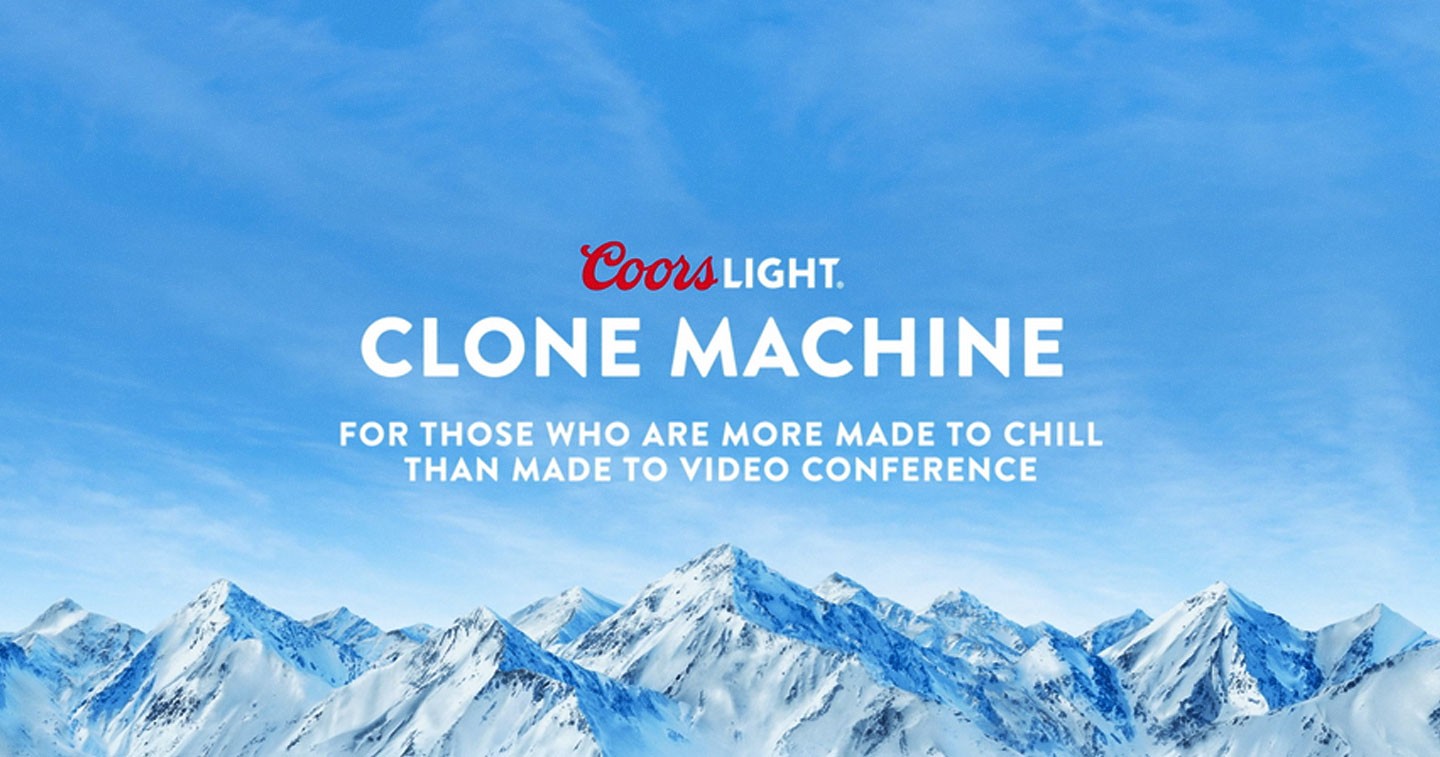 "Zoom fatigue, it's a thing. It's real. And we are ALL feeling it. The novelty of working from home has gone away, but the anxiety and 'always on' expectations have grown," said Taylor.
"Coors Light Clone Machine offers a perfect antidote to the Zoom overload we're all feeling. Simple, humorous, refreshing. Now everyone has a creative way to multitask. And by multitask, I mean grab a beer and chill."
Watch people using the Coors Light Clone Machine here