MANILA, PHILIPPINES – Sesame Street has become a nostalgic icon for the past generation. So much so that for their 50th anniversary, LEGO® Ideas released the 123 Sesame Street set available starting November 1st on LEGO stores and LEGO.com.
LEGO® Ideas offers fans the opportunity to have their concept brought to life and that was indeed the case for a creative mind Ivan Guerrero, a former ad man and partner at the comics specialty store Filbar's. As someone who grew up watching Sesame Street himself and being a lifelong LEGO enthusiast, Ivan wanted to bring those two worlds together.
"As a long-time fan of the LEGO Group and Sesame Street, it has been a dream come true to be able to merge my two passions into a memorable set for fellow builders to enjoy," Ivan says. "LEGO bricks and Sesame Street shaped both my childhood and adult years, and the opportunity to work with the LEGO Ideas team to bring this quintessential New York street to life has been thrilling."
In an exclusive interview with adobo magazine, Ivan notes that it took him about 3 to 4 months of researching and building for him to come up with the 123 Sesame Street set. "I basically wanted to build the Sesame Street I grew up with when I was a kid in the 80s. As I was building the interiors, I realized there was an opportunity to celebrate all 50 years of Sesame Street. So, the project evolved from there, allowing me to highlight different eras of the show in each room," he says.
For research, Ivan went to the Sesame Street: Old School DVD collection, the Muppet wiki, and his own books on the show for reference. He shares that, "It was a lot of fun to revisit many of these old skits, especially ones that I hadn't seen since I was very young."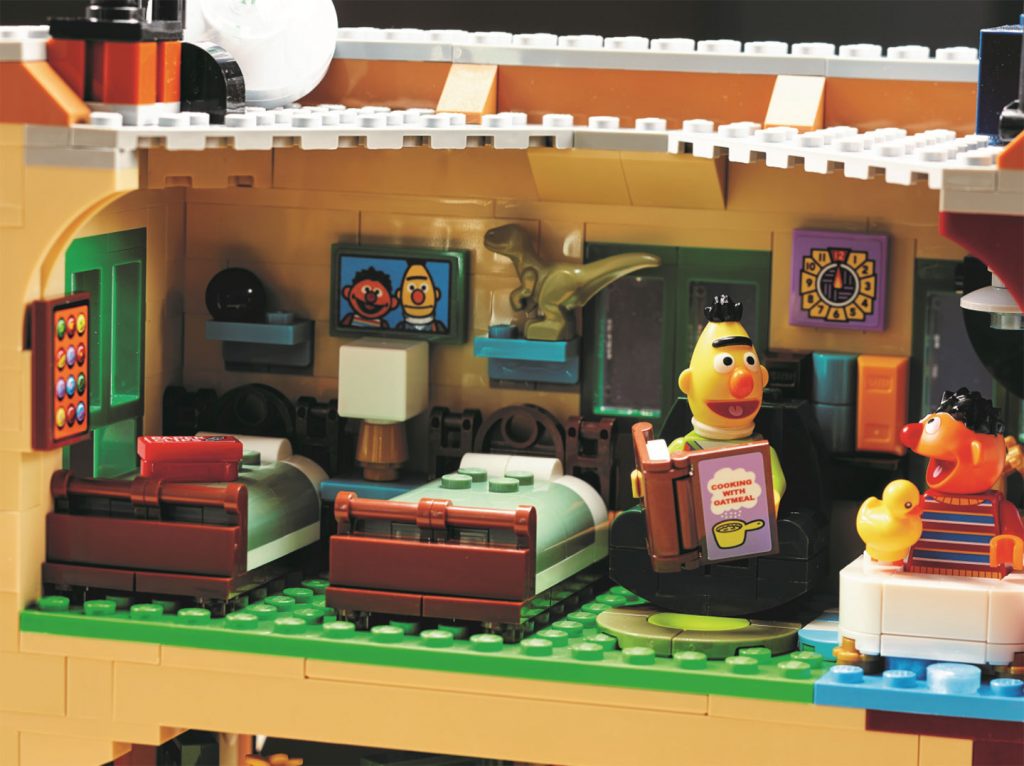 As a Sesame Street fan, Ivan has his own personal favorite episodes and sketches from the long-running show. The emotional episode that discussed the death of storeowner Mr. Hooper is one of them and helped an entire generation of kids learn about a loved one's passing for the first time. Ivan says that, "it holds a special place in my heart, because of what it represents and how heartbreakingly beautiful it was written.
Another favorite of his is an episode from 1984 when Big Bird expresses his frustration with the grownups for not believing him when he says that Mr. Snuffleupagus is real. "You can really feel the frustration of Big Bird after all the years that he's been ignored and brushed off by the adults," Ivan points out.
It follows, then, that Ivan's favorite character on Sesame Street is the big yellow bird with the innocence of a 6-year-old. "Big Bird just felt so real," Ivan bares. "He could travel to other countries, roller skate, drive a motorcycle, and a whole lot more. There was so much character and emotion that came through that character, even while so much skill was being used to bring him to life. That's a testament to the puppetry skills of Caroll Spinney and the Muppet Workshop."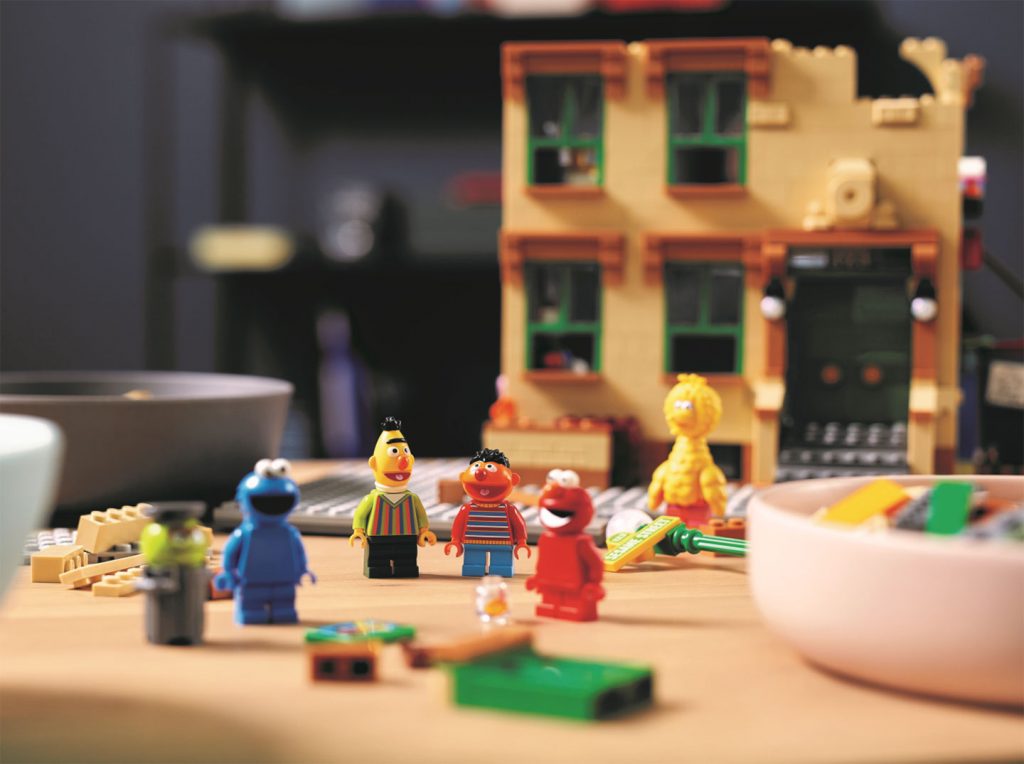 It's clear in Ivan's words just how much affection he has for Sesame Street. Through this LEGO My Own Creation project, he has been able to channel that affection and build something that generations of fellow fans can bring home and recreate for themselves. 
As a parting shot, Ivan has the following message for one of the men most credited with creating and developing the show, Jim Henson: "In the early days of the Muppets and Sesame Street, Jim Henson was very involved in the product approval and quality control of every product they produced– that's why the more vintage Muppet collectibles mean so much more to me. I really wanted to channel that same attention to detail and affection for the characters in this LEGO set. I really hope I did Jim proud."