MANILA, PHILIPPINES — In today's competitive job market, experience weighs just as much as academic achievements when securing a job. While academic achievements lay the foundation for you to land a desirable career, having real-world experience is the cornerstone of professional success. Based on a survey conducted by Jobstreet.com, 80% of hiring managers prefer to discuss internships during interviews as opposed to focusing on academic grades and extracurricular activities. Other studies have also shown that students who have interned before are 15% less likely to be unemployed and typically earn 6% more than students who did not.
This is why choosing the right internship is a crucial decision that every graduating student has to make. Internships present students with an avenue to gain new skills, create connections, and be given training and mentorship by industry professionals in their chosen field or industry.
Procter & Gamble (P&G) Philippines, the leading FMCG company known for its excellence in talent and leadership development, is once again opening its doors to university students who want to immerse themselves in the FMCG industry through its sought-after internship program. The company offers an extensive internship program in the fields of marketing, sales, finance and accounting, information technology, human resources, and product supply.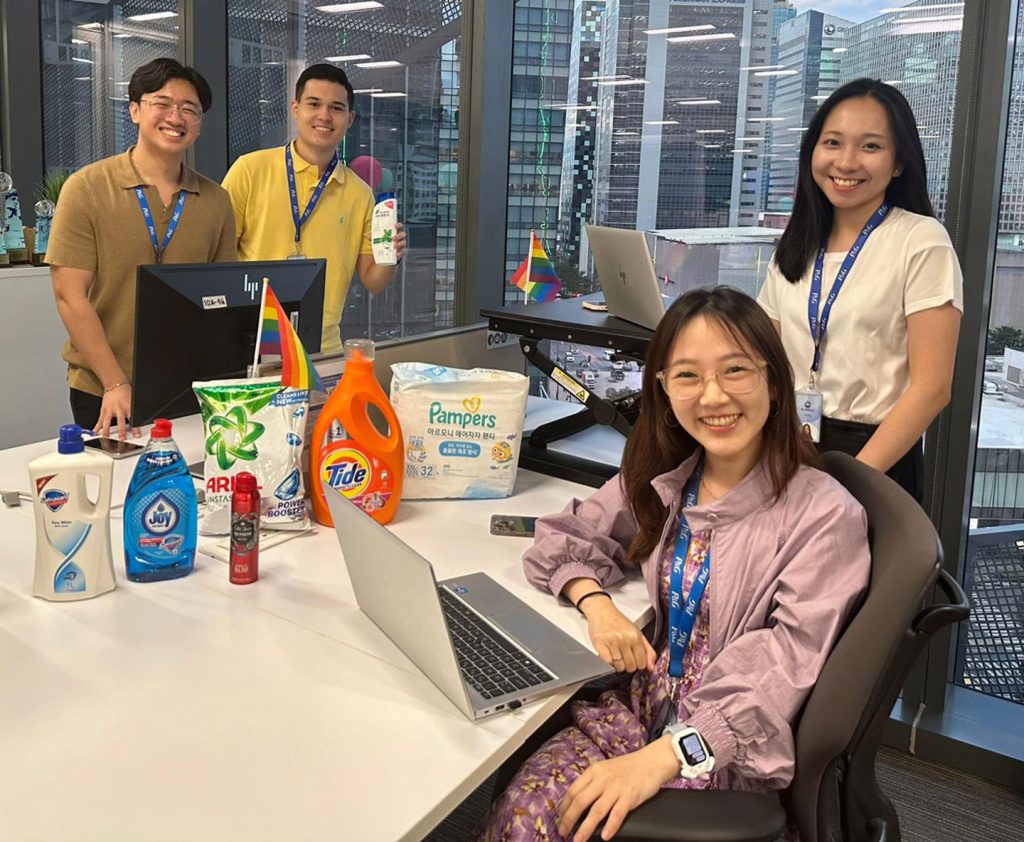 Here are the top reasons why you should apply for P&G's internship program:
P&G is the best business school and creates leaders like no other company can
P&G offers a unique managerial internship. During the program, you will be given projects that give you a chance to make a meaningful impact, immerse yourself in our empowering culture, and head-start your career in becoming an outstanding professional and leader. Right from your #Day1 as an intern, you will get to experience and solve actual business challenges and make a direct impact on P&G's business, the world, and your career. What interns experience at P&G builds C-suite potential – in fact, P&G creates more future senior corporate leaders than any other company in the world. This unique internship opportunity will not only sharpen your business acumen but will also cultivate the qualities of resilience, innovation, and strategic thinking essential for great leadership as you jump-start your career.

Mentorship by local and global P&G leaders
P&G is also committed to mentoring and coaching to develop the next generation of talent. As a P&G intern, you will expand your knowledge and experience by getting mentored and coached by P&G's leaders. Expect to work alongside great managers who will invest in your development and give you feedback to help you grow and improve.

P&G is an equal, inclusive, and fun workplace
P&G is a place where you will meet and work with people from all over the world. The company aspires to create a workplace where everyone, regardless of gender, age, religion, and cultural background, is valued, respected, and included. Each individual's uniqueness is welcomed and actively supported to ensure everyone get equal access and opportunity to learn, grow, succeed, and thrive. This commitment to create an inclusive culture empowers everyone to bring their most authentic self to work, fostering innovation and success for the entire organization.
Moreover, P&G offers flexible work schedules. This allows you to choose your start and stop times within a specified framework, enabling you to align your work schedule with your personal needs and responsibilities.
Anapet Miclat, P&G Philippines' Recruitment Director, emphasized their goal with this internship program, stating, "At P&G, we believe in more than just offering internships; we provide immersive experiences, mentorship by industry professionals, and exposure to diverse business functions. Our goal is to not only equip students with the skills they need but to inspire them to become innovative leaders. We've witnessed firsthand the transformative journey of our interns, and we are confident that the experiences gained at P&G set the foundation for a successful and impactful career."
To learn more about P&G's Internship Program and if you are looking to start your internship in January 2024, you can apply through the following links: