MANILA, PHILIPPINES — Just as more Filipinos are getting hooked into the world of immersive fantasy superhero stories like the blockbuster One Piece, more and more comics writers are venturing into exciting genres. Comic fans will thus have a field day at the Manila International Book Fair (MIBF) where the newest and hottest comic books will take the spotlight.
Slated on September 14 to 17 at the SMX Convention Center Manila in Pasay City, MIBF 2023 will be a comic hub bringing together brand-new superheroes, rich lore of the Philippines, and so much more. Here are some must-cop comics at MIBF:
Red Sonja 2023 #1, Comic Odyssey Philippines Exclusive Cover by Elmer Santos (Comic Odyssey)
Released on the 50th anniversary of the fictional sword and sorcery superheroine Red Sonja (who debuted in 1973), this action-packed issue depicts the heroine running from the law after being framed for murder and she plunges into the darkest places of Hyboria to unravel the mystery of what happened to clear her name.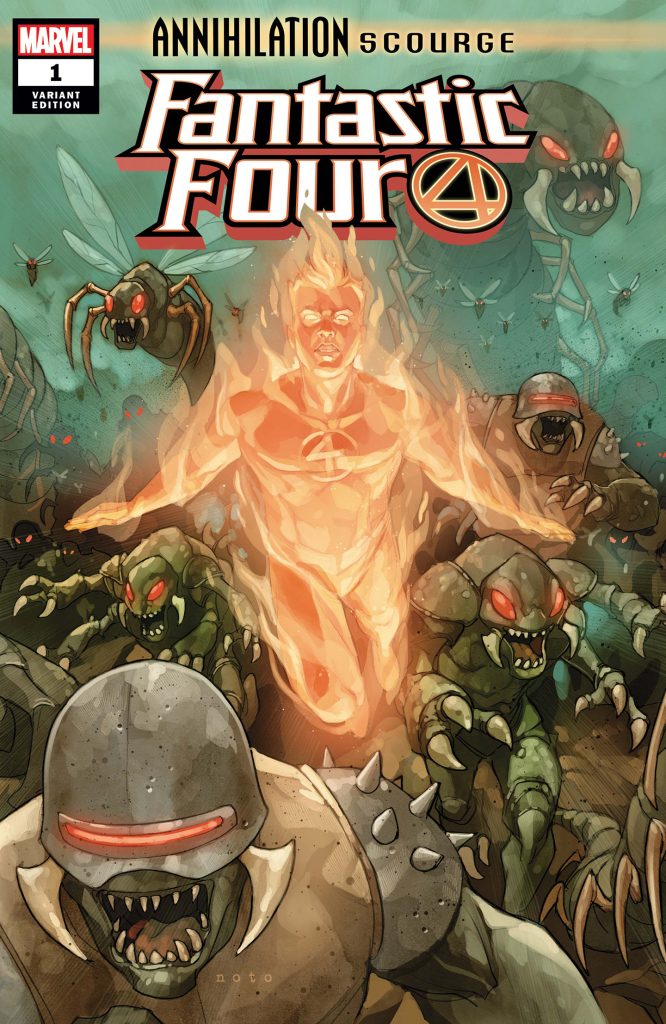 Annihilation Scourge Fantastic Four #1 Noto Variant by Marvel Comics (Comic Odyssey)
In this mind-bending adventure, the Fantastic Four come face-to-face with the twisted version of themselves that calls to mind one of their most infamous foes. Will the Fantastic Four be able to hold back the Scourge or will the Negative Zone finally succeed in tearing this family apart?
Ang Mundo ni Andong Agimat (or The World of Andong Agimat) by Arnold Arre (Komiket)
Andong Agimat, armed with a powerful magic talisman, must rescue the forest goddess Mariang Makiling from a cult leader who is siphoning her blood to transform his followers into super villains. Andong Agimat, together with his equally powerful friends, must rescue the goddess before the time runs out or else the ravaging villains will prevail in controlling the world.
The Art of Demon Slayer: Kimetsu no Yaiba the Anime by Koyoharu Gotouge (Fully Booked)
The Demon Slayer animation series is currently one of the most famous anime globally, based on manga that features Tanjiro Kamado whose life suddenly changes after his family is brutally slaughtered by demons. He goes on his journey and joins the demon slayer corps to become a certified demon slayer seeking justice for his family.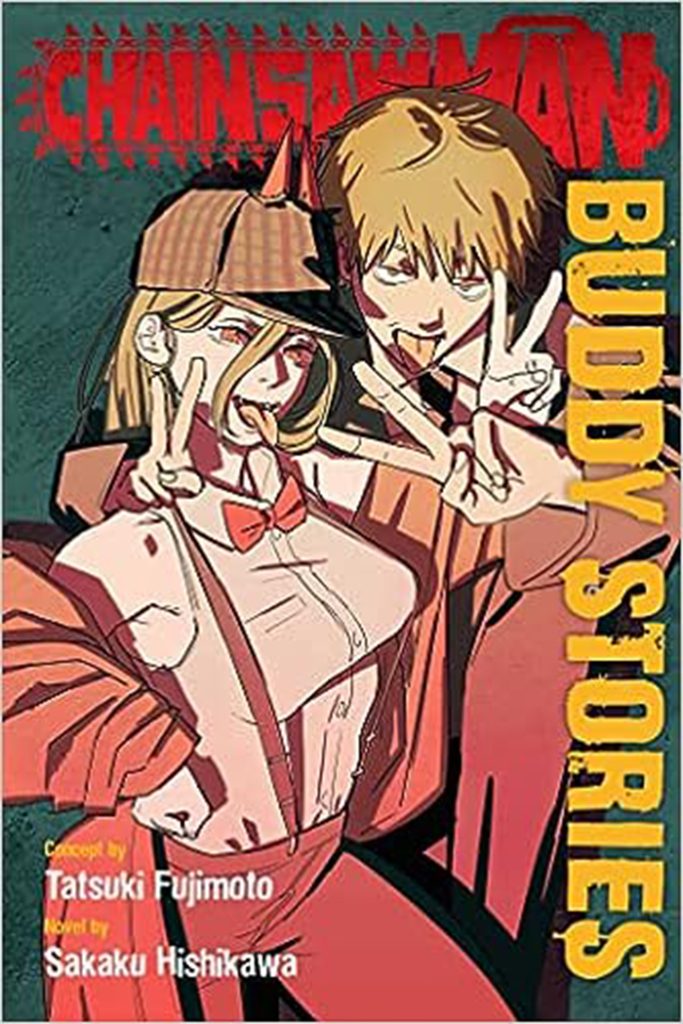 Chainsaw Man Buddy Stories by Sakaku Hishikawa and Tatsuki Fujimoto (Tankobonbon Manga Book Store)
Chainsaw Man returns in three new action-packed prose stories of devil-hunting partners, plus a bonus story featuring Denji, Power, and Aki. Power, the genius detective protagonist will face the monsters and evils of her world accompanied by friends that will add spice, flavor, and drama to the story.
Solo Leveling Final Volume by Chu-Gong (Tankobonbon Manga Book Store)
Fans get emotional after Solo Leveling, a manga that took the world by storm, finally reaches its climactic ending after three years, with 179 chapters.The series features a weak hunter who becomes the greatest of his kind in the world. In this finale, Sung Jinwoo faces his toughest battle yet against Antares the Monarch of Destruction who seeks destruction and annihilation of people. What will Jinwoo sacrifice to save the world?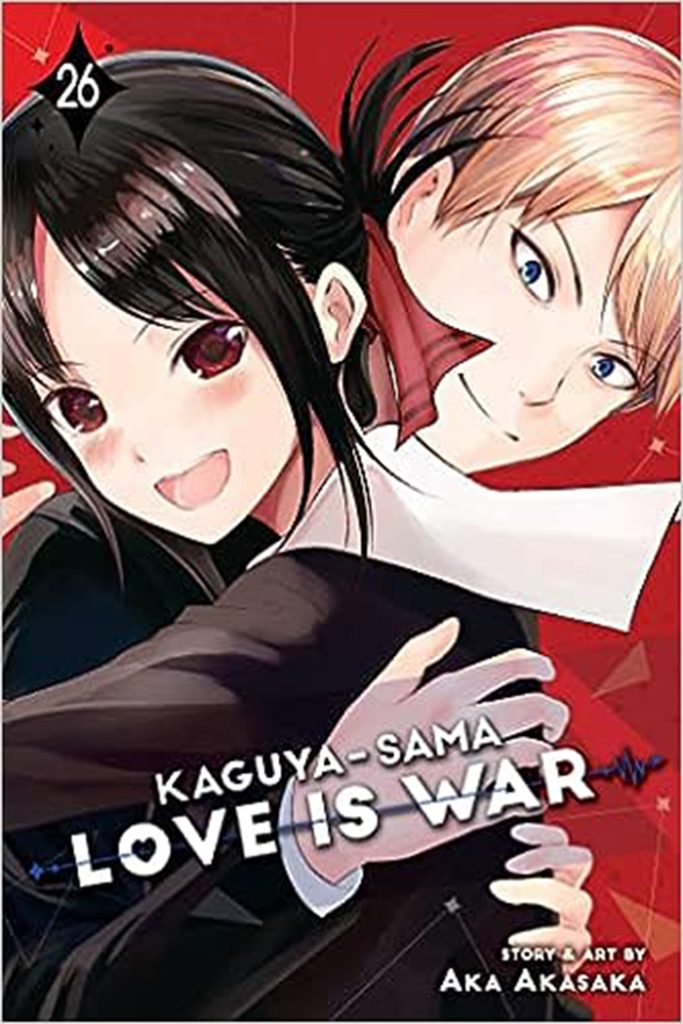 Kaguya-sama: Love Is War, Vol. 26 by Aka Akasaka (Fully Booked)
Two geniuses. Two brains. Two hearts. One battle. Who will confess their love first? In this latest chapter of one of the most sought-after romance comics, Kaguya's friend will rescue her from the clutches of her ruthless family. Can her friends who are also vying for her hand save Kaguya from the engaged marriage arranged by her family? Where there's a will, there's a way.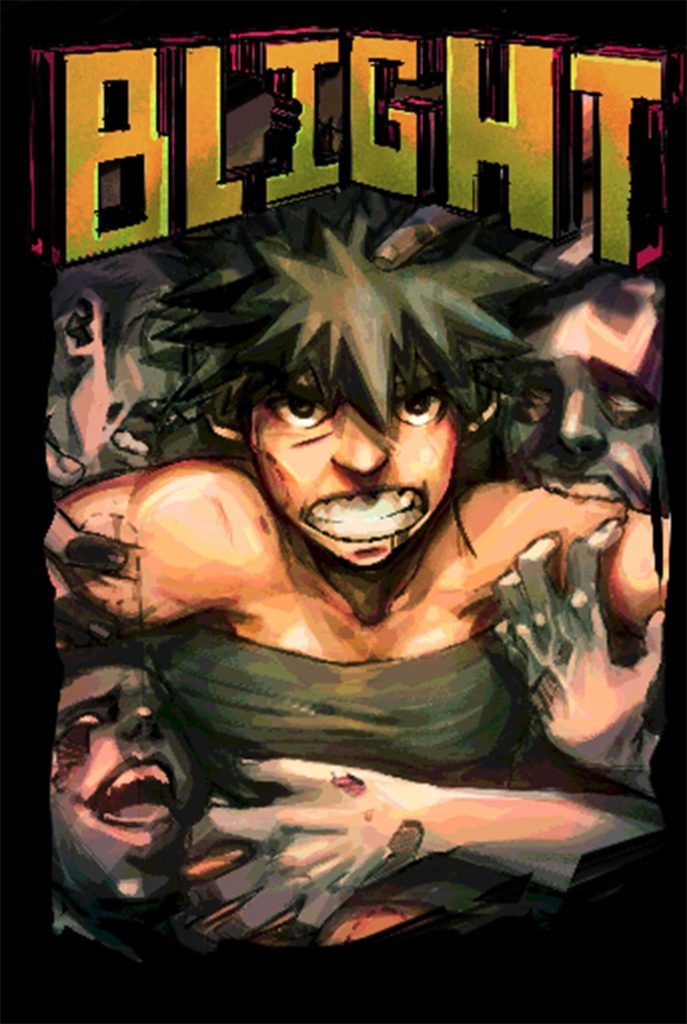 Blight by Yuri Pinzon (Komiket)
Blight is a zombie apocalypse comic set in Baguio City, where a zombie outbreak occurs in the cold mountains of Baguio City, separating Max and her older brother. Near the brink of death, Max discovers that her flesh and blood have a chance to cure the zombie virus, but with certain rules that complicate the cure.
Zsazsa Zaturnnah sa Kalakhang Maynila Collected Edition by Carlo Vergara (Avenida)
What love will prevail? The heroine Ada begins a new life by moving to the bustling metropolis of Metro Manila after she thinks that all villains are already defeated. This sequel to the acclaimed graphic novel features the adventure and newfound romance of small-town beautician Ada in Metro Manila. Unlike before, she is now caught in her internal battle of what should be right: to pursue and guard her heart or sacrifice her love for the sake of many.
Si Janus Silang at ang Labanang Manananggal-Mambabarang Manga 2, based on the novel by Edgar Calabia Samar, adapted by Mervin Malonzo (Anino Comics / Adarna House)
"Putol ang katawan, may pakpak, lumilipad, anong hindi nakakatakot dun." This sequel of the frightening yet mystifying world of Bagani and other Philippine mythological creatures features a storytelling that dares you to be brave enough while discovering the marvelous details and unsuspected turn of events. The story starts four months after the end of the first installment with Janus now living with Manong Joey. Janus seeks justice and unlocks a hidden part of himself that will be the key to ending the longstanding battle between good and evil.
Tarantadong Kalbo, vol. 1-3 by Kevin Eric Raymundo (Komiket)
The comics compilations of the highly ubiquitous Tarantadong Kalbo deal with political issues, current events and childhood nostalgia, with the first volume bagging the National Book Award for Graphic Literature, and his iconic Tumindig fist people icon recognized as an international entry at Japan's prestigious Good Design Award.
The Fire of Courage by Shirley Siaton (8 Letters Bookstore and Publishing)
What if everything was taken from you, including your father, and you're now the culprit? Would you seek revenge? In this Filipino mythology-inspired comic Uryana, was anointed to be the savior of their threatened tribe as almost everything including their bravest warriors were killed by a serpent beast so powerful that no one ever came close to defeating it. How can Uryana, not even a warrior, face this ruthless beast?
Find these titles and more from hundreds of book publishers, bookstores, and distributors joining the biggest and longest-running book fair in the country.
Organized by Primetrade Asia Inc, in partnership with Asian Catholic Communicators, Inc. (ACCI), Book Development Association of the Philippines (BDAP), Philippine Booksellers Association of the Philippines (PBAI) and Overseas Publishers' Representatives Association of the Philippines (OPRAP), the MIBF is a celebration of the written word, with a host of special activities made especially for book lovers of all persuasions.
For inquiries, follow @ManilaBookFair on Facebook and Instagram.