MAKATI, PHILIPPINES — Get ready for an upgraded summit experience in learning the latest and emerging technologies for developers and geeks in this event for professionals by DEVCON, the Philippines' largest community and tech non-profit organization of technology experts, developers, and information technology (IT) enthusiasts.
For the first time in its 14 years of inception, DEVCON has introduced DEVCON PRO SUMMIT 2023: Technology for Impact, a one-day event for professional developers to be held on October 20 at Whitespace, Chino Roces Avenue Extension, Makati.
DEVCON PRO Summit will feature keynote speakers from leading technical experts in the field of technology for impact. Topics will include using emerging technology to solve social problems, the future of development in the age of artificial intelligence, building inclusive and equitable technology ecosystems, and the ethical implications of artificial intelligence (AI).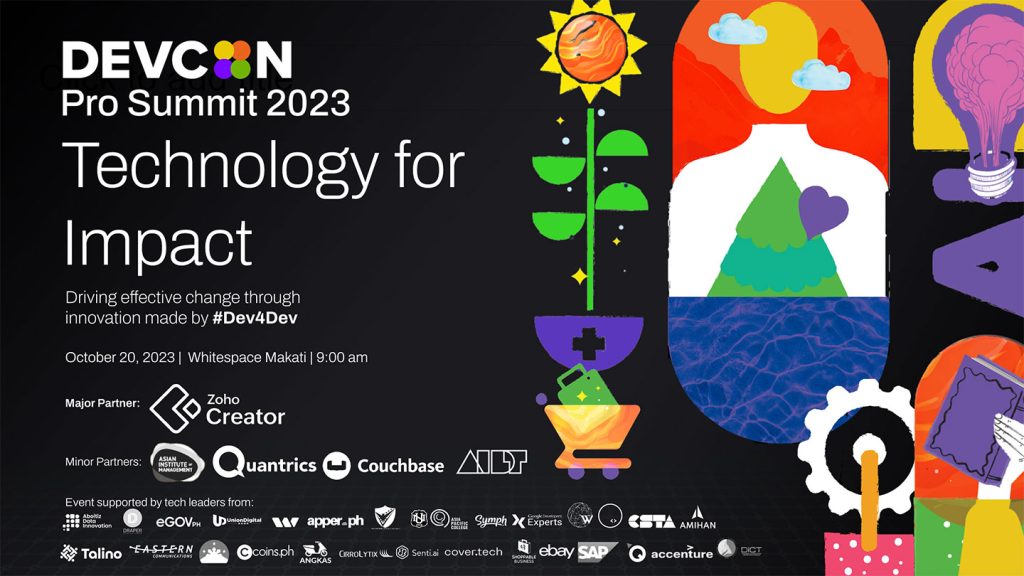 "I'm very excited about where DEVCON is going. Now that we've used our technical talents to develop pandemic technology solutions, we're featuring more breakthrough innovation stories. Professional developers and geeks shouldn't miss out on our first-ever DEVCON PRO SUMMIT 2023," shared Winston Damarillo, Founder and President of DEVCON Philippines.
This summit is a great opportunity for professional developers to learn from the top geeks in the industry and to network with other like-minded individuals. Don't miss out!
Grab this limited-time sale offer to get discounted tickets PHP 1,000 off until September 25. To register, visit and enter here with the promo code GEEKSFORGOOD. Pro tickets are normally priced at PHP 2,999.