MANILA, PHILIPPINES — With Christmas in the Philippines in full force from September, Spotify Advertising, together with adobo Magazine, welcomed the Yuletide celebrations with "Press Play on BER," an industry mixer that gathered the country's top marketing and advertising executives to celebrate culture. Held at The Atrium at Enderun, the event saw the exclusive rendition of "Silent Night" by Zack Tabudlo, one of the top Filipino male artists with more than 8 million monthly listeners on Spotify, who serenaded the attendees with heartwarming and festive ballads.
The Ber season (culturally understood as the months of September, October, November, and December) is a time that brands cannot afford to ignore, as Filipinos are set to spend big during the holidays. According to the "Spotify Sonic Science Vol 2 report," one in three claims to feel boosted and happier when turning to audio for their music or podcast fix, making it important for brands to capitalize on this opportunity. With music being central to season-long festivities, Pinoy shoppers and party-goers will be listening and streaming for longer and more frequent periods.
The pre-Christmas industry mixer was well-received by its attendees, with key takeaways from some of the local industry's most prominent advertisers and creatives:
"It's really encouraging to see Spotify's growth in the Philippines. It gives you confidence in what we already know, that Filipinos are driven by audio. Seeing the new offerings that Spotify has, and things that are more programmatic, more personal, it allows advertisers and brands to curate content more relevant and attentive to their consumers," Nikki Golez, Propel Manila Creative Director, said.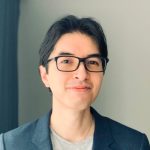 "It's easy to view a platform like Spotify as the world's biggest radio station, especially for Gen Zs. A unique platform like Spotify encourages us to rethink how we marketers can design for long-form digital video in ways that they never did with TV commercials before," Pepe Torres, Maya Chief Marketing Officer, told adobo Magazine.
"More than anything, more than advertising, if you can do it in a way that also invests in the real talent that Filipino artists and content creators have, there's really a larger picture that we can contribute to. And with Spotify, the platform, we believe that the ecosystem that they have created and nurtured over the years is so powerful. For us to have that valued partnership with them, we're excited for what's to come," Mia Colborne, Lazada Philippines VP for Communications, also chimed in.
With the longest holiday season just around the corner, Filipinos are bound to get into the festive spirit. With over 201 million total minutes of holiday music to enjoy and an eight times increase in streams as early as September, there's plenty of reasons for brands to press play on BER.
Reach millions of holiday-minded listeners and ring in the festive spirit for your business — connect with the Spotify Advertising team at ph-sales@spotify.com today.