MANILA, PHILIPPINES — Vans Philippines is thrilled to announce its newest collaborative #THISISOFFTHEWALL featuring Filipino pop culture multi-hyphenate Sharlene San Pedro, known Visual artist Raco Ruiz, and musician Syd Hartha.
Having started her career as a graduate of the popular children's television show Goin' Bulilit, Sharlene has made significant strides in the entertainment industry, emerging as a successful actress, recording artist, host, and content creator. Furthermore, she has gained recognition as a notable female gamer, particularly in the world of Call of Duty: Mobile.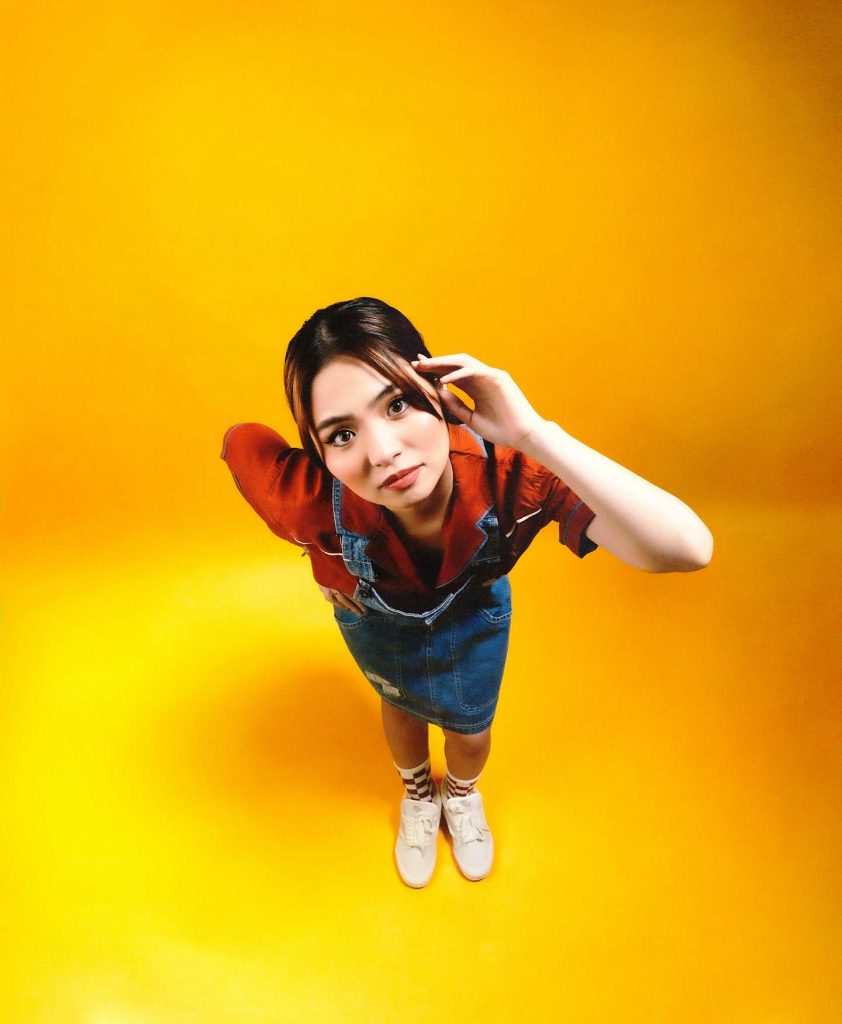 Sharlene is known for her laid-back and informal fashion sense, which features loose-fitting shirts, relaxed hoodies, roomy shorts and jeans, stylish hats, crew socks, and comfortable sneakers. Her effortlessly stylish outfits, coupled with her determined spirit and creative character, exemplify the qualities that establish Sharlene as the embodiment of an #OFFTHEWALL woman: unconventional, authentic, dynamic, and unafraid to showcase her authentic self.
Raco, a true surrealist, encompasses more than just being an artist; he also excels as a director, host, and content creator. His artwork is adorned with vibrant colors that align perfectly with his cheerful personality. Fans can encounter his captivating art on a variety of platforms, showcasing how artistic expression can take on numerous exciting forms.
Raco's love for sneakers is a key part of his unique style. He pairs his hoodies and jeans with popular, iconic shoes that people of all ages admire. Raco embodies the spirit of #OFFTHEWALL fashion by skillfully layering sweaters and jackets, adding creativity with different prints and textures.
In Syd Hartha's artistic journey, she draws inspiration from her innermost vulnerabilities and unwavering commitment to authenticity. Her songwriting delves into the complexities of life, love, and subjects that often challenge societal norms. As an indie musician, she has forged a deep connection with her audience by remaining true to her unique identity. Syd Hartha's multifaceted talents even extend to her proficiency in skateboarding, further exemplifying her ability to excel in various facets of her life.
Syd's self-assured and sophisticated fashion sense makes her an ideal representative for #OFFTHEWALL. Unafraid to convey her individuality through form-fitting attire, patterns, and designs, she empowers women to embrace their authenticity and showcase their distinct talents to the world.
The Vans #THISISOFFTHEWALL campaign promotes individuals' boundless creativity. With passion as the driving force behind the creative journey as seen through Van Philippines' new ambassadors, #THISISOFFTHEWALL is a fresh and empowering concept that inspires people to embrace their true and authentic Off The Wall selves.
Watch out for more upcoming #THISISOFTHEWALL collaborations with Filipino artists, musicians, and athletes as they share their unique creative journeys with Vans and are expressed by the brand's signature Off The Wall aesthetic.
The upcoming collections will showcase Vans signature head-to-toe styles that reimagine 80s and 90s designs for today's consumers, featuring playful prints, bold colorways, snug silhouettes, and Vans' iconic laid-back flair.