MANILA, PHILIPPINES — Gigi Garcia-Iglesias is undoubtedly one of the brightest pillars of the country's advertising industry, having clocked in 42 years with Ace Saatchi & Saatchi. It was under the historic creative agency that Gigi built her career from the ground up — starting out as an "inexperienced account trainee," in her words, to rising as the agency's VP-Client Services Director. With Ace Saatchi & Saatchi, the veteran account director struck and nurtured relations with clients that led to iconic and award-winning campaigns, including PLDT MyDSL's "Screen Age Love Story," also known as "Anna Banana," which bagged four (4) Cannes Lions awards, PLDT's "Suportahan taka," Jollibee's "I Love You Sabado," and launching several brands that have now become some of the most recognizable household names.
Not one to rest on her laurels — she was still meeting with clients until her last day at work. Gigi heads off to the sunset of a long and illustrious career with multiple award-winning campaigns, decades-long client relationships, and even a 4A's and ASC's presidency under her belt. The advertising luminary speaks with adobo and looks back on the industry's evolution in the past decades, taking care (and letting go) of clients, as well as her insights on a post-Covid industry.
You're retiring from Ace Saatchi & Saatchi after 42 years. What made you decide to spend your entire career with a single agency?
I love Ace Saatchi & Saatchi and I love the culture of this agency. It's a culture that allows its employees to be their best. With Saatchi, I've been given many opportunities to work on big and challenging brands and brilliant, smart clients that taught me a lot of valuable lessons. I've also had the privilege of working with some of the industry's brightest minds in creative, strategic planning, media, and digital.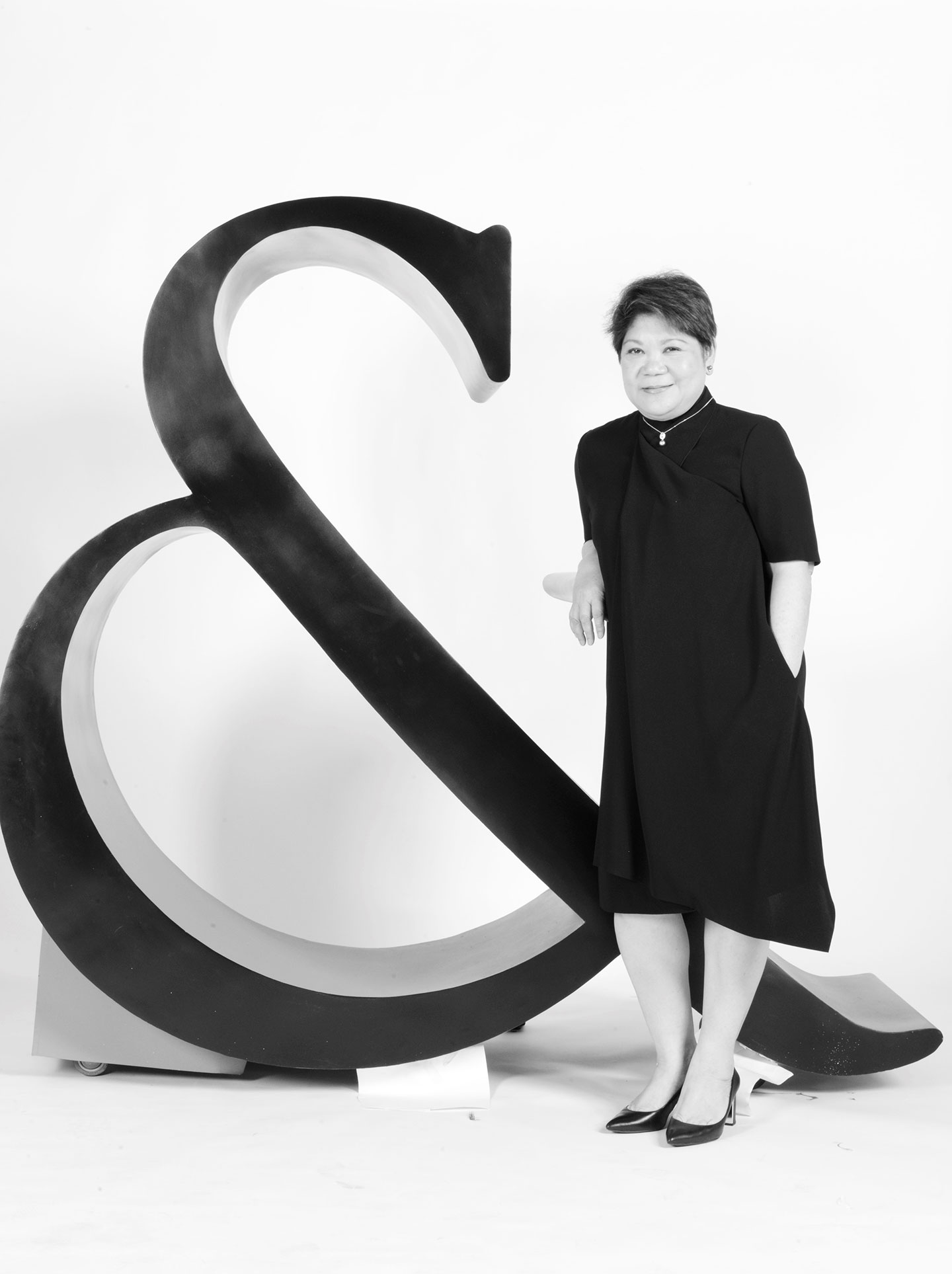 Saatchi is also a well-oiled organization, ensuring efficient operations to allow you to focus on your job and responsibilities. Because of this, I would be excited to be part of big changes in the agency — from the name change to new offices, management, teams, clients, and brand assignments, and generally new ways of doing things.
Most importantly, after the many changes throughout the years, Saatchi has managed to preserve the values that define us as individuals and as an agency — the passion for excellence, professionalism, uncompromising integrity, consistent recognition for job well done and the "one team-one dream" collaborative spirit across the agency.
After decades of being in the industry, when did you know it was time to go?
I've been with one agency for 42 years. Then I turned 64 this June. In Saatchi, the normal retirement is at 60. At 60, I already started to let my bosses know that I wanted to retire. But for four years, they have been successful at discouraging me from retiring, telling me I can still do it, that they still needed me here.
But at 64, one year short of mandatory retirement (at 65), the idea of retiring because it was mandatory did not sit well with me. Perhaps it was partly pride. But there were also physical signs that it was time to take some rest.
Plus, the rapid and unpredictable changes in the industry in the last few years as a result of digital technology, online developments and the pandemic made me realize that I may no longer have the youthful energy and the intuition to navigate and lead a team in another new era. I've been through several eras — although they're not very clearly defined as these past 10 years were. The digital sphere was not intuitive to me. For example, every time a term is mentioned in a casual meeting, I would have to Google what it means. In the past, if you had mentioned to me words related to ATL, BTL, Advertising/Copy Strategy, I would know them by heart. This digital industry is something new, and I really think it is for the young and for those who have that youthful energy.
The pandemic also made me think about other important things in life that I have not been able to pay attention to as much as I wanted. After much thought and prayers, I felt this was the right time to retire.
Was there a milestone you wanted to hit in particular before heading into the sunset of your career?
I don't think there's just one milestone.
I stayed in Saatchi all these years because they trained me hard, they believed in my capabilities, assigned me good and challenging clients and allowed me to hit several milestones. Career-wise, of course, I joined Saatchi as an account trainee. And through the years, I have risen through the ranks of account management. In early 2000, I was elected Vice President and Board Director.
But what I would like to consider as equally meaningful milestones are my contributions to the agency. I've led and won several big pitches. What's more important is after the pitch- when you're able to sustain the excitement, make the brands grow, as you make these accounts big contributors to the agency business. I think that's what I would like to be really proud of.
And of course, because you're leading these accounts, you will have a big part in award-winning campaigns. In the last 4 decades, I've seen some of these campaigns turn into classic campaigns/ads. For a creative agency, these are real and more significant milestones.
Along the way, I had the chance to serve the industry. I volunteered as panelist in ASC for a while. I became President of 4As and President of ASC.
So parang puwede na, 'di ba? I am proud na of what I have done and contributed to the agency and the industry.
Looking back on when you started your career, what are the biggest ways, for better or for worse, that the advertising industry has evolved?
The best is technology. I remember my first few years in the agency, the biggest technology that we had in print production was the typesetting machine. It would be locked in when not in use, there was only one operator, and it could generate only one font — Helvetica. If you needed big fonts, you'd have to buy letter set transfers because the typesetting machine won't give you big fonts. But now, the technology really allows you to have endless options and explore, to be more efficient and provides you the tools to be very creative.
The availability of stock photos, videos, music, templates, graphic tools, effects , for instance have helped the advertising industry in terms in creating and producing creative materials like never before. Take video, for example. I'm sure new generations would not remember words like interlock, answer print, splicing, transparencies, FA overlays, positives. Because everything is digital and termed differently.
Mobile phones and the internet have facilitated a lot of learning and communication. We only had landline in the past. So clients and officemates waited for you until you're in your office or in their office. Today, even if you're on the road, even if it's a weekend, you can be reached. All these new ways to communicate have made you more accessible and responsive.
If there's something challenging, it is the unbundling of the services. In the earlier years, we were just a couple of big multinational agencies — JWT, McCann Ericsson, and of course, then Ace Compton, which became Ace Saatchi and Saatchi. And then a couple of local big agencies too. And when you say you're a full-service agency, you provide practically all the services related to marketing and advertising. So of course we would do creatives, But we covered everything — print, radio, TV/cinema, OOH, merchandising creatives. And then we have in-house production capabilities including simple radio editing, casting. And then we would be planning and buying media, We would do monitoring, we'd have media and consumer research, PR, promotions. events. All of these under one roof. So everything was related and well coordinated and our partnerships with clients were very solid because you know everything that was happening. Clients were very generous at sharing business results and plans because you were like real partners. When I was still training as an account manager, I would always hear my boss say that next to the brand manager, the agency account manager is the most knowledgeable person about the brand that they are handling. That's how close-knit we were.
Today, various services are offered by specialists. That's good because these specialized companies can invest in tools and programs and train people in that specific type of service. But that also made the industry fragmented and very competitive. Like there is no single entity that can really hold and manage the brand as tightly and effectively as we used to. The challenge for the creative agencies is to be able to develop those skills and train the people on those special services so that you don't get out of clients' minds. But you have to be competitive not only in terms of competence, expertise, but also costs.
As a big agency, you need to prove to clients that you have more value. So you always have to be a level, two levels above everybody else, and that's how you stay relevant and indispensable to your clients.
The world has been through a lot in the past two years with the Covid-19 pandemic. Was this a particularly memorable time for you? Can you liken it to any other time that you've watched the industry surpass, or is it entirely unique?
I'd like to say it's similar to 1983 when Ninoy Aquino was assassinated. Businessmen lost confidence — and even our biggest clients then, like Procter and Gamble, had their own challenges. There was production stoppage. There was limited importation of raw materials. There were stock outs in the market. So advertising had to take a halt. And we didn't know how long that would happen. Most businesses were seriously affected, and advertising was one of the first industries to be hit. And we felt it.
It was so painful to see massive retrenchment; we saw about 40% of our people go, we shortened work hours to justify the salary cuts. We borrowed money from our clients to pay salaries.
But what was nice about Saatchi then was when we saw some recovery, they gave back what they have deducted from us and hired back some people..Perhaps because of that experience, we learned how to handle crisis this time around. So, to me, because I've seen both crises, the first one was more painful for me. (Covid) is hard too, and you really have to adjust. It's a new working environment, and you have to just trust your gut feel on how it should work for you and your team.
What is your point of view on the changes forced upon the industry by the Covid-19 pandemic, and how do you foresee the industry moving forward from here?
Work from home can be productive. You can schedule meetings close to each other when you're not able to do that in face to face coz you'll have to travel to your client, you have to wait for the team to be complete. With WFH, people are more prompt, and they are more aware that you have allocated time. I think remote supervision of production also works; for example, the remote supervision of video shoots, recordings, print shoots, as long as you have a good internet, and you're attentive, it works.
At the end of the day, this is also more cost-efficient. You expect your agency teams, and the clients to be more decisive without compromising the quality of the output. It saves time. We learn to be more disciplined. I would suggest to keep some of those activities or processes that have worked during the pandemic.
But social interaction is healthy. Zoom meetings can be very transactional and cold. There's little allowance for small. friendly talk, to interpret body language, and that is very important to a team. There will be some occasions where virtual means will be productive and cost-efficient. Yet there are activities or exercises where physical face-to-face will be more productive, stimulating and rewarding. In Saatchi, we encourage our creatives to meet at least once a week.
Consumer behavior in particular has changed rapidly in the past two years. Halfway into 2022, what have you gleaned from conversations with clients on this new consumer behavior, and how has it affected what they look for or demand from their partner agencies?
Everything is now digital-first. The digital evolution (and the closure of ABS-CBN) accelerated the big shift.
We know that the consumer is king even then, but now, the consumer is a more powerful king. He's not only impatient, he's very demanding because he knows that he has a lot of information in his hands to validate what he feels, and he has access to complain and to show the world how dissatisfied he is. So today, the advertiser and the agency are always on their toes to make sure that they deliver a message that will resonate well with the consumer and that they will be able to respond if he has some issues. It's also a challenge to catch his attention, which you must be able to do in six to 10 seconds.
While cost for digital is now affordable, you still have to plan well. You have to develop a hard-working strategy, lots of intrusive content, buy media to boost your content, monitor results regularly and address opportunities quickly. All these can be challenging and exhausting.
In uncertain times, clients tend to focus on customer service and short-term offers. Long term brand building has taken a backseat, but we see this coming back in the near future. There are a lot of metrics, everything is tracked, everything can be measured, so you should be quick to address. Before, you would have your ad recall studies, brand health or image studies which are usually conducted once a year by the client. Now, after posting one ad you can already measure if it does not meet your benchmarks. Palitan nalang natin yan, tonight! The agility needs to be there.
What makes or defines a great working relationship with a client?
I will always say it's consistently outstanding work. You will always be measured by your output and your contribution to their business.
I always see mutual trust as the one that will bind you as their partners. You respect each other's competence and responsibilities. So when there is a creative issue, the agency is in charge of that, and if it is a strategic and a business issue, client handles that — the responsibilities are very clear.
It's also about transparency and honesty. For example, you can always say if you're not ready to present a good idea. If you have a good relationship, they will say, 'Okay, I'll give you a little more time.'
As you share challenges, you share victories in big or small ways too. You already see each other as, 'We're all in this together.' When there's a problem, let's find a way to solve it, and when we do solve it, we will celebrate.
Can you share with us some of the most memorable clients you've worked with and why they stand out to you?
I've always had fond memories of clients who started small with us. So usually during a pitch, they usually just try you out first, but then they grow over the years. They give you new brands, new businesses until they become real, big revenue contributors. I've had a lot of clients — about 50 clients — and a lot of brands, but those that stand out for me in the earlier days include San Miguel Corporation. We started as an agency for Magnolia which then was predominantly an ice cream company. So then we were not given the big ice cream brands because we were still new to them. So they let us handle their milk, juices, the all-purpose cream, the emerging brands then, until those brands became big, and then we became the dominant agency for Magnolia at the time. Because of our experience with Magnolia, we were given an assignment for other SMC Divisions — San Miguel Packaging and then San Miguel Brewery. We relaunched Red Horse, Lagerlite and Cerveza Negra at that time. So as a group, San Miguel was very rewarding for me at that time.
Petron is also a long-enduring client for us. We handled a lot of their businesses at different times — lubes, service stations, convenience stores and fuels. So we launched Xtra Unleaded, XCS, and Blaze, which have stayed big brands of Petron.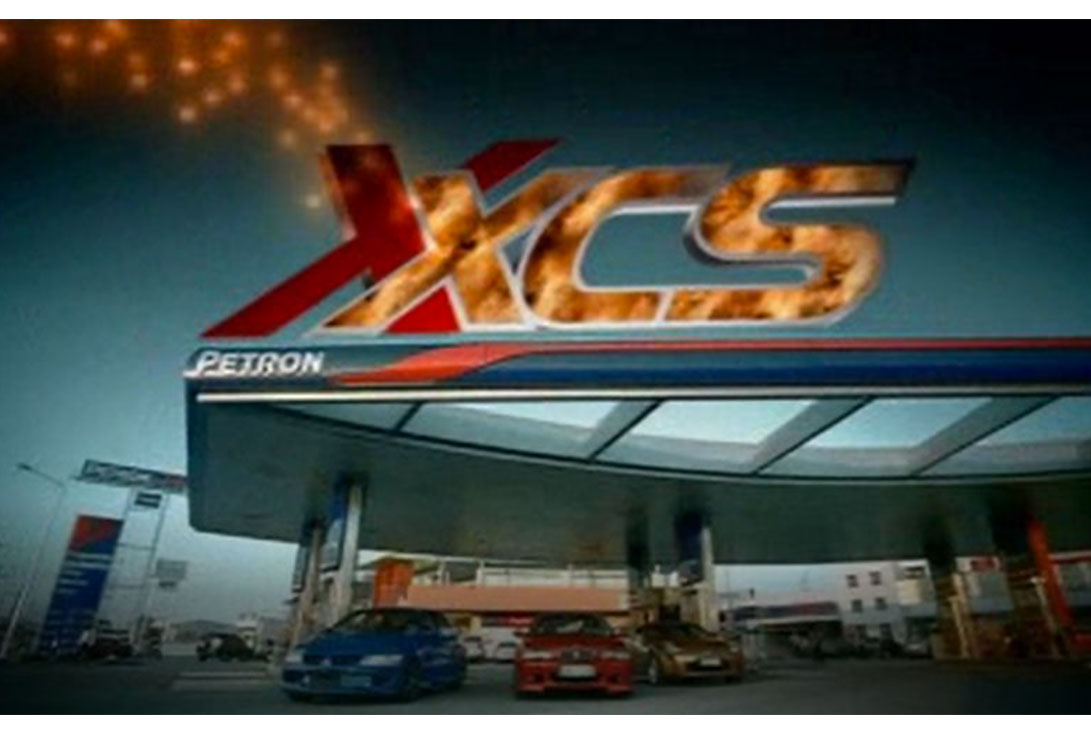 And then there's Jollibee, which we won in a pitch, and while they didn't stay long with us (they were with us for five years) we are proud of what we've done. Our first big campaign was I Love You Sabado. That jump-started a lot of big campaigns also for Jollibee, such as Aga Muhlach commercials, World Youth Day. Because of our good work on Jollibee, we were assigned to launch Greenwich Pizza. Rico Yan was our endorser.
We are also proud of some of our work with Roche (Pharma). We launched Xenical and Flanax. When it comes to the 2000s, I'm particularly proud of work we've done with the PLDT Group and the MVP Group. We won the PLDT Retail business in a 10-way pitch in late 1999. Since then , we've been part of the telco and internet revolution.
When we started, we were doing IDD and NDD campaigns. Then, we launched dial-up internet. And then we launched broadband, then we launched Fiber and so many services, offers, in between. I have handled the account and led the team for 22 years. I am grateful for this client's trust in us.
We have also been assigned Smart and Sun, along the way. At present, we are creative agency for TNT for six consecutive years.. Along the way we would get other assignments from the MVP Group. We launched the Luminaries annual event for Meralco, and we also handled some corporate projects such as Gabay Guro, a CSR for teachers and some Sustainability Campaigns. It was with PLDT when we won a lot of creative awards including Cannes Metals. Anna Banana won two golds, one silver, and one bronze. We also created what may be considered classic campaigns now, such as "Hello Billy" series, "Suportahan ta ka," "The Power of Convergence."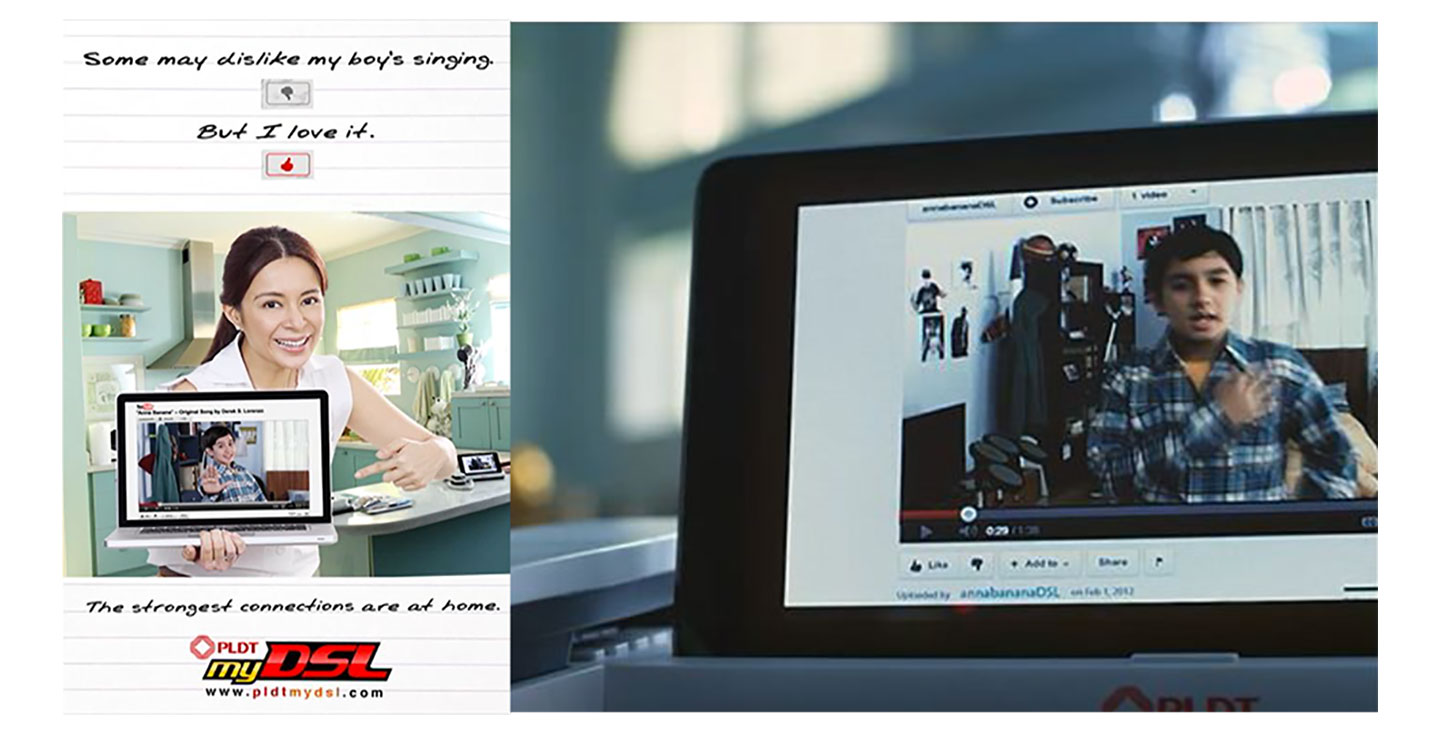 You've maintained long-standing client relations, and you've also seen some go. What has been your point of view all these years about client relationships — when it comes to either nurturing them or letting them go?
Good clients are those who treat you as real partners. I believe that if they see you as partners, everything will go well, in good and bad times. You really hold each other's hands. Those who respect the agency's expertise, capabilities and importantly, the agency's objective to be compensated fairly and grow its business. That is where you see if they value you. Dealings are always professional and honest. We both deliver on our promises and our commitments. That is the first step in gaining mutual trust, the foundation of any strong relationship.
So what clients do we get rid off? Those who do not respect and value agency's work, no matter how proud you are of what you did and how much work you put into it, they're never satisfied. They do not respect your opinion and your time, and they treat you rudely. Sadly, there are clients who undervalue agency work and don't pay well.
Some clients will be difficult, but you just have to persevere. Focus on good work, and you will prevail in the end.
What lesson would you impart to your younger colleagues following the same path you took?
First and foremost, focus on doing outstanding work all the time.
Surprise your clients from time to time, and go beyond expectations. Make your client go "Wow, I didn't think of that, that was good."
Help your clients decide quicker by giving them options. Never go to a meeting or a presentation with just one idea. Clients may say, "Can you merge idea one and two, and I like the line in three." You make them see better what works for them.
Make your clients look good with their bosses and with their peers, and they will always remember you for that. That's how you really gain their trust, and they're always grateful for that.
Be present and visible as much as you can so the agency has a clear face. I often encourage colleagues to show their faces at Zoom meetings so that they are remembered. Always be there, even if you're just there to support. Show that you are involved, and you're committed to whether it's a small project or a big project.
Deliver on your commitment with the best quality possible. When a client asks, "Can I have a campaign in two days?", and you cannot do a polished story board, you can be honest and say, "We can give you storylines, but we will tell the story as best as we can."
And lastly, for those who lead, be an inspiring leader within the agency. You don't just give instructions or job orders; you inspire them with clear and insightful directions and expectations, valuable information, share your ideas and stories.
Initiatives and going beyond expectations come when your team is inspired.
And in everything we do, we showcase how creative we are. In this fragmented industry, we always have to remember that we have to preserve and nurture creativity in everything that we do, because that's our business and that's what we do best.
What is next for you after retirement?
They kept me as Board Director at Ace Saatchi and Make Technology, our Digital and Innovations subsidiary. I promised I would be available for consultation anytime.
Currently, I sit in the board of our condo community. This is a different challenge altogether.
I will also help in a small business that my brother and friends put together.
I also have plans to go back to my hometown in Tarlac in a few years. I look forward to supporting communities that may benefit from my decades of meaningful and rewarding experiences and valuable lessons.