MANILA, PHILIPPINES — The world of the waking and the dreaming collide in The Sandman, the ambitious and excellent new show on Netflix. Based on Neil Gaiman's comic book series of the same name, the story centers around Dream, the titular Sandman, who is the anthropomorphic personification of dreams. At the start of the series, Dream is captured by an occult ritual and held prisoner for several decades. He escapes in the modern day and, after avenging himself upon his captors, sets about rebuilding his kingdom which has fallen into disrepair in his absence.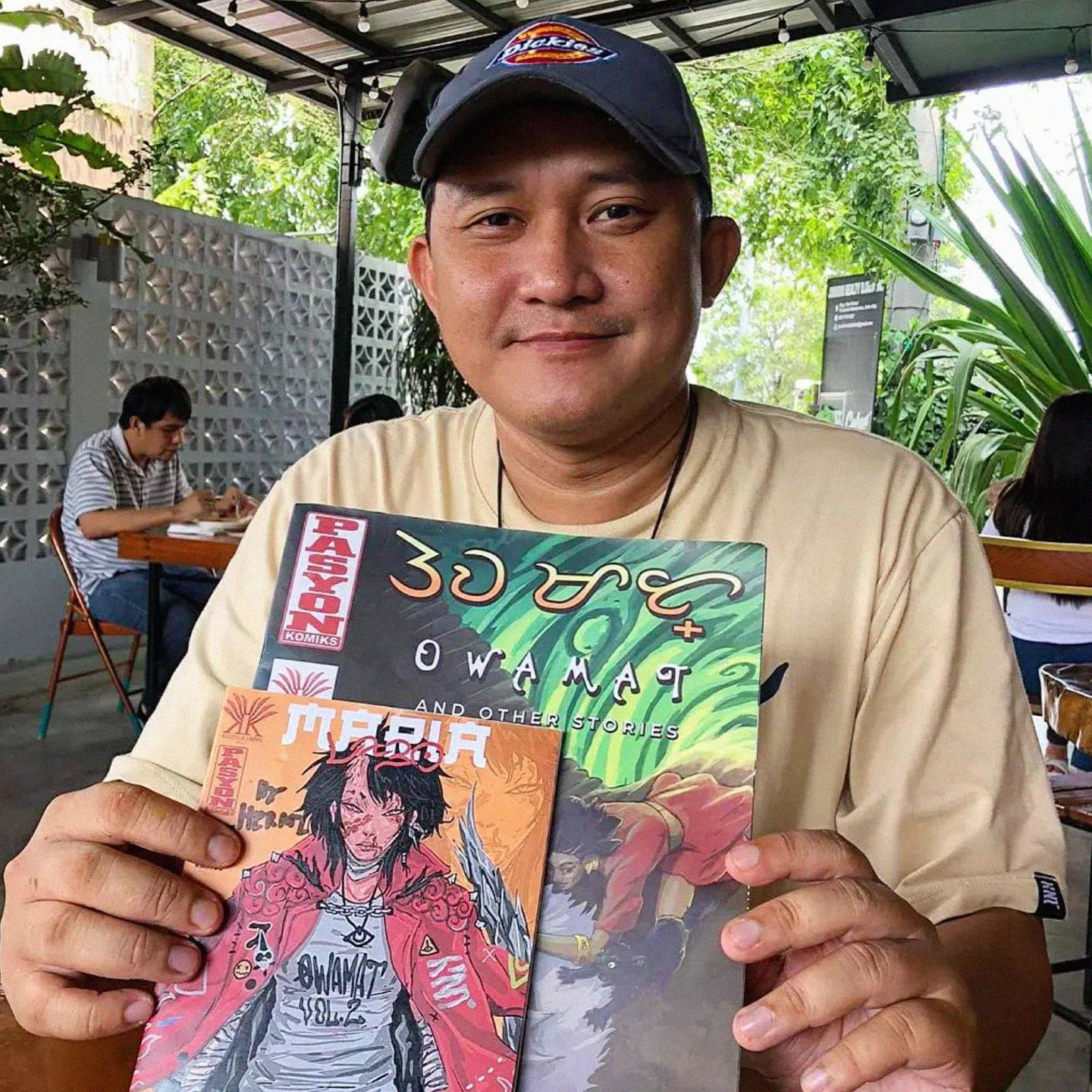 With The Sandman proving to be a massive hit, adobo Magazine talked to Hermz, head writer at Pasyon Komiks, about local graphic novels that share similar themes with the acclaimed DC comic.
Incorporating classical and contemporary Filipino mythology in their stories, here are Hermz's top picks:
Mythology Class by Arnold Arre
Summoned to a secret gathering one stormy night by the mysterious Mrs. Enkanta, Nicole finds herself face to face with tikbalangs, kapres, and all sorts of mythical creatures she had only heard about from her grandfather's stories. Together with newfound friends, she embarks on a quest into the realm of myth and folklore where she fights alongside the heroes of her childhood against an age-old terror. Follow in their footsteps as their adventure takes them through the familiar streets of Metro Manila and into a world more fascinating than they had ever imagined.
Trese by Budjette Tan and Kajo Baldisimo
The story of Trese fuses Philippine horror mythology with dark, graphic storytelling and follows Alexandra Trese, a mysterious detective who deals with crimes of supernatural origin mainly occurring in the capital region of the Philippines.
Because of her specialization in the supernatural, Alexandra is often called when the police cannot handle paranormal crimes, by Captain Guerrero, a man who prefers to lean on her knowledge and specialized skills. Alexandra is supported by two mysterious and magical creatures with uncertain powers known as the Kambal and together, they protect the streets of Manila from various creatures of Filipino folklore.
Skyworld by Mervin Ignacio and Ian Sta. Maria
Every legend hides a lie. A murdered Skygod re-emerges in modern-day Manila. A Tikbalang prince plots vengeance for the death of his father. And the Queen of the Asuang unleashes the mythical Bakunawa upon the streets of the city. Caught in their age-old struggle is Andoy, a crippled orphan that discovers he is the fulfillment of a prophecy dating back to Lapu-Lapu himself.
Alandal by Jay Ignacio and Alex Niño
Islas Filipinas, 1774 — Sabina, the twelve-year-old daughter of a Spanish conquistador in exile, gets abducted by Iranun pirates and taken to the island of Jolo. Once there, Sabina discovers her true identity, as the granddaughter of the Sultan of Sulu. There, she meets a mysterious swordsman named Alandal.
Owamat by Hermz Gacho and Zak Bravo
Owamat tells the story of Aling Sita, a modern day babaylan with her pet cat Bornok and Dappy the brahminy kite. As she journeys into the different realms to retrieve a child abducted by an unknown entity, she needs all the help she can get from friends and foes alike. In the face of adventure and peril, Aling Sita must gather all the knowledge she can to battle a dark force and lurking threat waiting to be unleashed in the human realm.
Pasyon Komiks was born out of the country's political upheavals, and it envisions a grassroots community of local storytellers that weave the Philippines' story through comics. To learn more, visit its official Facebook page here.