MANILA, PHILIPPINES – In June 2019, Facebook for Business and Bain & Company came up with a study called "Riding the Digital Wave", describing a new brand of retail patrons who buy their fair purely from online means. These Digital Consumers, as they called them, held the future of e-commerce and retail in their hands, fast crafting what would be the new norm just months after the study was released, especially in a wired region like Southeast Asia. However, with the COVID-10 global pandemic, that wave may have either grown higher or perhaps even shifted.
adobo magazine got in touch with Gino Borromeo, SM Supermall's VP for Strategy Development and Premier Malls Marketing, to find out how much the industry has changed. Read his writeup below:
I have to confess this was a strange study (Facebook's "Riding the Digital Wave") to write about. First, because it is a nine month old report (and nine months is a long time in the always moving world of digital platforms). Second, because with the benefit of hindsight and day-to-day experience, many of the findings have become obvious.
None of this is the study's fault. After all, research is data taken during one point in time; Its timeliness diminishes with each passing day.
Our job as strategy people is to foresee the trajectory of things. For research, this means anticipating the future implications of the findings. The "So what?" of the research, as a past mentor of mine once described it.
This short piece is an attempt to do just that. In writing this, I chose to focus on two things:
What makes the Filipino digital consumer unique vs the rest of SEAsia?
What might this look like after COVID-19?
What makes the Filipino digital consumer unique vs the rest of SEAsia?
From working on global studies about consumer behavior on digital platforms, this much I have learned:
Platforms are global, behavior is local.
People from different countries take to a given platform in different ways, and a lot of this has to do with the cultural and societal context surrounding the country and its people.
This is quite apparent in how the Philippine-specific findings of the study contrast with the rest of SEAsia. You can see this in three specific aspects.
1: Digital Discovery is a phenomenon that is particularly true in the Philippines.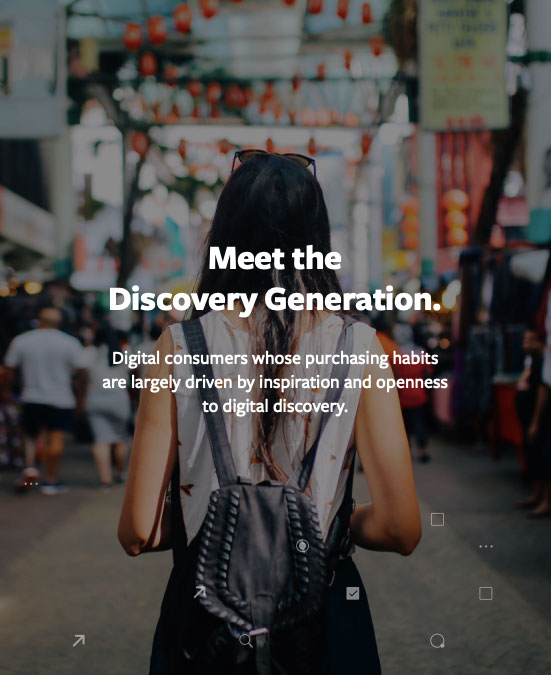 The study describes the SEAsia digital consumer as the Discovery Generation – digital consumers whose purchasing habits are largely driven by inspiration and openness to digital discovery.
85% of Filipinos surveyed in the study compare products online, offline or both before making a purchase. A clear indication that Filipino purchase decisions are already being influenced in some way by what they discover in the digital world.
Beyond this number, I would also argue that the Philippines is the country most predisposed to digital discovery, thanks to our enthusiastic use of social media.
Social media, particularly Facebook, is practically the internet for Filipinos. Based on We Are Social data as of January 2020, we have 73 million internet users, comprised of 73 million social media users who lead the world with an average of 4 hours a day on social media.
Connecting the dots, this means we are the country most likely to discover something new on social media. By sheer amount of time we spend on social media, and all the many things we do on social media.
This puts into context why Filipinos often discover new news about brands from social media, from the latest offerings of established brands to new brands, products and services looking to develop a following. Filipinos' penchant for digital discovery is also why brands of all sizes and budgets default to social media for their marketing.
The Filipino penchant for digital discovery cuts both ways for brands, however.
It means we are just as likely to discover real brand news alongside fake brand news, real products alongside counterfeit products and scam products and officially distributed brands alongside brands distributed informally or through the gray market.
What does this mean for brands?
We need to be constantly attuned to who our competition really is – whether direct or indirect. Because from the consumer's point of view, any brand I discover digitally is fair game.
We need to be constantly attuned to the real and fake conversations our brand is involved in. Because the damage they can cause to brand reputation and sales is all too real. And people's ability to to tell the difference between real and fake news is not necessarily getting better.
Finally, we need to be constantly alert for potential crisis involving our brands. Because Filipinos will inevitably discover something to critique, complain loudly about or gossip about that involves a brand. It's simply part of our penchant for digital discovery.
2: We are the region's most "Cautious Explorers"
Despite our penchant for digital discovery, it's interesting that Filipinos are actually the most conservative in SEAsia when it comes to embracing new brands they discover digitally.
According to the study, 72% of Filipinos are open to buy from multiple brands. Yet at the same time, Filipinos' willingness to try new online stores is the lowest in SEAsia, at 36% vs the region average of 45%.
In simple terms, we like discovering new brands and vendors but we still need a lot of reassurance that it's safe to buy them.
What does this mean for brands?
Building a high level brand trust and brand recognition will remain to be important. Especially if you're discovered digitally because not everything is always as it seems in the digital world.
Choosing credible partners and and collaborators will also be key. Similar to how we judge people, consumers will judge brands based on the company they keep.
3. "Hacking the internet for the best deal" is the Filipino brand of digital consumerism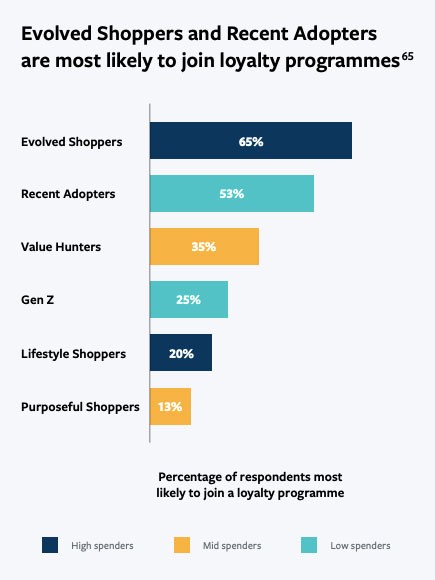 The segment portion of the study sheds light on what makes us unique as digital consumers.
At a SEAsia level, the study says that Value Hunters are a minority of shoppers. Looking at the data more closely shows however that the Value Hunters segment is highest in the Philippines.
Digging deeper into the data shows how important value hunting is for Filipino digital consumers. Low to mid spenders in the Philippines significantly over-index at 72% vs the SEAsia average of 64%. This also explains study findings indicating that nearly 6 in 10 Filipino digital shoppers wait for promotions or sales seasons to buy.
In other words, Filipino digital consumers are more likely to hack the internet in search of the best deal. We've always been a madiskarte, value-for-money seeking market, as many other studies have shown. The internet and social media only exploded our ability to find the best deals.
For proof, look no further than the growing amount of sale seasons from Lazada, Shopee and other digital stores. The Filipino brand of digital consumerism is being reinforced and encouraged by these promotions.
COVID-19 changes everything. How might things look like post-COVID?
The currently ongoing pandemic has inadvertently become an accelerant to the adoption and usage of digital commerce. So you can imagine that the study's findings will change dramatically.
If the study reflects the pre-COVID-19 view of digital consumers, how might things change in the near future?
Here are a few thoughts and predictions.
Let's start with an obvious one. Will this encourage more people to take up digital commerce? Yes, of course it will. Because even in the eventual aftermath of the pandemic, expect people to remain cautious and anxious even as they work their way back into normalcy. Expect people to minimize travel outside the home if they can help it. Expect faster growth in the months ahead for brands with delivery options in the following categories: food and beverage, medicine, medical services, home care, cleaning and sanitation services.
Because of COVID-19, will Filipinos go all-in on digital commerce? My personal opinion: Not for the most part. If anything, there will be pent up demand to go out and be with people. This will override the desire for convenience and contactless transactions.
New hero brands will rise because of the pandemic. Having been forced into thinking of solutions for a new kind of world, enterprising business people are now hatching new ideas as we speak. Social media communities like Bounce Back PH are a great example of this in action.
I expect smart curators and tastemakers to emerge once again. Our penchant for digital discovery was only amplified by need because of the pandemic. One thing I've observed from all the digital discovery being done because of COVID-19 is that the most helpful, most actionable leads are the ones most appreciated by people. A digital storefront or brand that has smart curation skills is going to have an edge moving forward.
For digital commerce brands, the study raises a provocative question: how do you evolve your offering beyond convenience and low prices/good deals? With COVID-19 serving as a great demonstration of the the convenience and value for money of digital commerce, what's the next step? What makes you special when those are now the basic expectations from digital commerce? The post-COVID-19 world will only heighten the need to answer those questions.
To close, the COVID-19 pandemic is an unprecedented event. We are literally learning more about its effects on business, culture and society every single day. The post COVID-19 digital world is a rich subject definitely worth more dedicated research, and the perfect subject matter for a follow-up study.
Let's do it, Facebook and Bain.
About the author
Gino Borromeo, VP – Strategy Development and Premier Malls Marketing at SM Supermalls
Gino looks after the growth strategy for SM Supermalls – one of SEAsia's largest mall operators – while helping guide the development of new malls and expansion projects. He also oversees marketing for the group's Premier Malls.
Before joining SM Supermalls, Gino was Chief Strategy Officer at McCann Worldgroup Philippines, the country's largest marketing communications agency. At McCann Philippines, he led a cross-functional team of 15 strategists covering expertise in brand strategy, social media, healthcare, eCommerce, digital media and data analytics.
A strategist by training, Gino brings 20 years of hands-on strategy experience for brands at the local, regional and global levels.