CALIFORNIA, USA — Paramount Pictures has just shared behind-the-scenes featurettes about the costume design and original score of the eagerly anticipated Babylon, in theaters across the Philippines starting February 01, 2023.
Step into the wardrobe of Babylon with costume designer Mary Zophres, and listen to a score for the ages from Academy Award winner Justin Hurwitz, composer of the original soundtrack.
The job of creating a wardrobe that was both reminiscent of a bygone era but also timeless fell to award-winning costume designer, Mary Zophres, who reunited for the third time with director Damien Chazelle after working with him on First Man and La La Land, for which she was nominated for an Academy Award.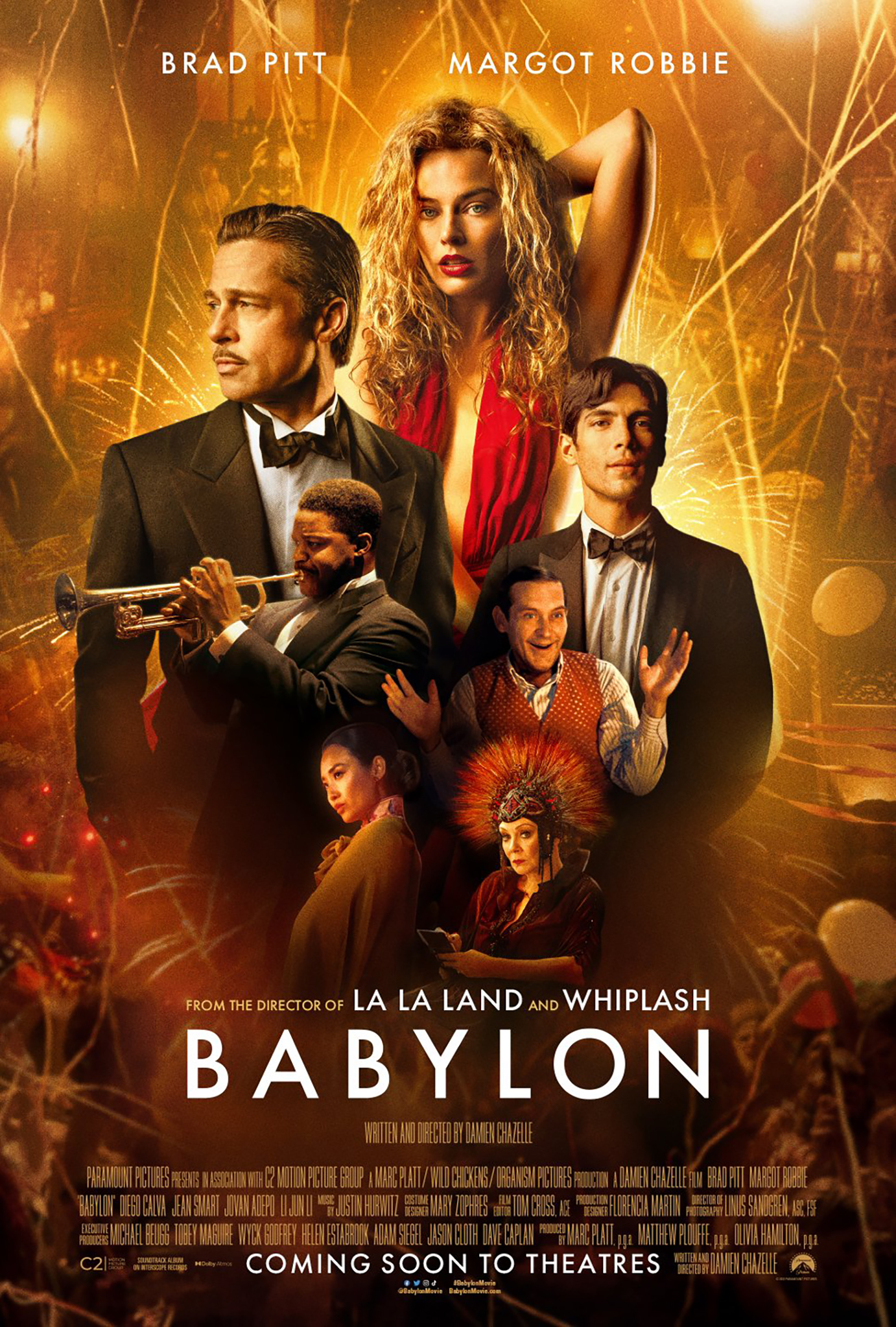 "This is the kind of movie where the characters largely define themselves through what they're wearing," said Damien, "so that meant a lot of work for Mary, who was trying to carve out moments for these iconic outfits to give the characters their due at various junctures in the story."
Meanwhile, years before any cameras rolled on Babylon, he turned to his longtime collaborator, Justin Hurwitz, who has composed the scores for all of Damien's films, including Whiplash, La La Land and First Man. "We wanted to give Babylon a musical universe of its own, a sound that wouldn't be so anachronistic as to take anybody out of the 1920s, but also a far cry from the usual depiction of quaint '20s jazz," said Justin.
"It's a lot wilder and more aggressive. Something to keep in mind is that the music which was recorded and survived from the '20s is just a tiny sliver of the music that was actually being played in Los Angeles at the time. There was underground music that was never recorded. We wanted to imagine the depth and variety and wild range of sounds that could have been, though we'll never know. Music that we felt hadn't been depicted on film before," he furthered.
Babylon stars Brad Pitt, Margot Robbie, Diego Calva, Jean Smart, Jovan Adepo, Li Jun Li, P.J. Byrne, Lukas Haas, Olivia Hamilton, Tobey Maguire, Max Minghella, Rory Scovel, Katherine Waterston, Flea, Jeff Garlin, Eric Roberts, Ethan Suplee, Samara Weaving, Olivia Wilde.