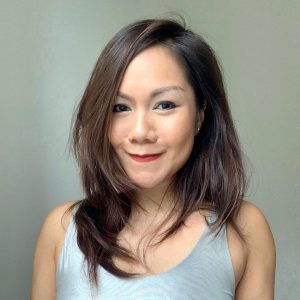 SINGAPORE — Virtue APAC has added to its senior leadership in Singapore, appointing experienced marketer, Chloe Fair, as Client Services Director ahead of the agency's next growth phase.
With extensive agency and marketing expertise, Chloe combines creative ideas with measurable business outcomes. She will drive commercial and operational excellence at Virtue, growing the account management team and its capabilities, in addition to developing client partnerships and new business opportunities.
Most recently VP of regional branding at Lazada, one of the largest ecommerce operators in Southeast Asia, Chloe also spent three years at Singapore's Income Insurance, where she was head of brand marketing and then expanded her portfolio into segment marketing, piloting new customer journey design, content strategy, and personalization efforts. Prior to the client side, she worked at BBH and Wunderman Singapore across a range of global brands, including Ikea, Xbox, and Microsoft.
Lesley John, Managing Director of Virtue APAC, said, "Chloe is a proven leader with hybrid agency and marketing experience that has seen her deliver award-winning, engaging, culturally relevant, and effective campaigns across several categories. She will ensure our existing and new clients continue to get the best strategic insights and creative thinking, and I'm delighted to welcome her to Virtue's growing regional team at a time when more companies are looking to us to build their brands from the inside of culture."
Chloe added, "This signals a move back to the agency world for me as I've missed the energy and ideas that stem from a creative environment. I'm so honored to call Virtue my new home, where its culture-led thinking and approach unlock powerful ways we can partner with brands to play a visible and valued role inside a culture. I am excited to be part of this talented crew to further our growth and prominence in APAC."
Virtue APAC creates global and regional work for clients, including Coca-Cola, Diageo, and Shiseido, across offices in Singapore, India, and Japan.