SYDNEY, AUSTRALIA – Wunderman Thompson has announced the appointment of Gavin Bain, previously National Managing Director of the business' Australian operations, to the position of Chief Executive Officer. The change comes as outgoing Australia CEO, Matt Parry, makes the move to Hong Kong to lead WPP's team Helix for HSBC for the region.
Gavin will spearhead the continued evolution of the Australian business through creativity, consulting and technology capabilities to drive broader organizational impact for clients. He brings over 30 years' experience in the Marketing and Advertising industry to the role, having worked in senior client roles at Bankwest, Adelaide Bank and Hartley Poynton Wealth Management, as well as executive agency roles at Marketforce and independent agency, Meerkats, where he was CEO for over 10 years. He is also a board director of The Advertising Council of Australia and the Cancer Council WA.
Matt Parry will step into the position of WPP team Helix Business Lead for HSBC in APAC, one of the group's key global clients, and will relocate to be based in Hong Kong. He began his career with the network in 2006, before moving to Asia in 2012. Prior to his move to Sydney, Matt was Managing Director of Wunderman Thompson Hong Kong where he grew the agency to be one of the strongest in the market.
Gavin Bain, the incoming CEO of Wunderman Thompson Australia, commented: "I'm thrilled to be taking on this new role and lead such a talented team as we continue to drive further growth and greater impact for our clients. The strong brand and communications approach we're known for has been strengthened with key capabilities, including business transformation, EX, CX, strategic design, technology, data, and commerce, all connected to help grow the ambitious brands we partner with. We wish Matt all the best with his move to lead one of our key global accounts in the region."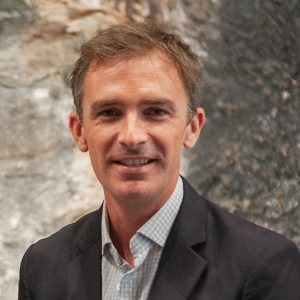 Matt Parry, WPP team Helix Business Lead for HSBC, added: "Wunderman Thompson will continue to grow from strength to strength under Gavin's brilliant leadership and the team of outstanding individuals that make up the business in Australia. I'm proud of what this group has already achieved, and what is sure to come for them."
The changes are effective immediately.