MANILA, PHILIPPINES — UM Philippines, the media and connections arm of Mediabrands Philippines, joined hands with Masungi Georeserve in an effort to work towards the reforestation of a certain part along the Legacy Trail in Baras, Rizal. This initiative is in time with the celebration of UM Philippines' annual "Impact Day" on July 21.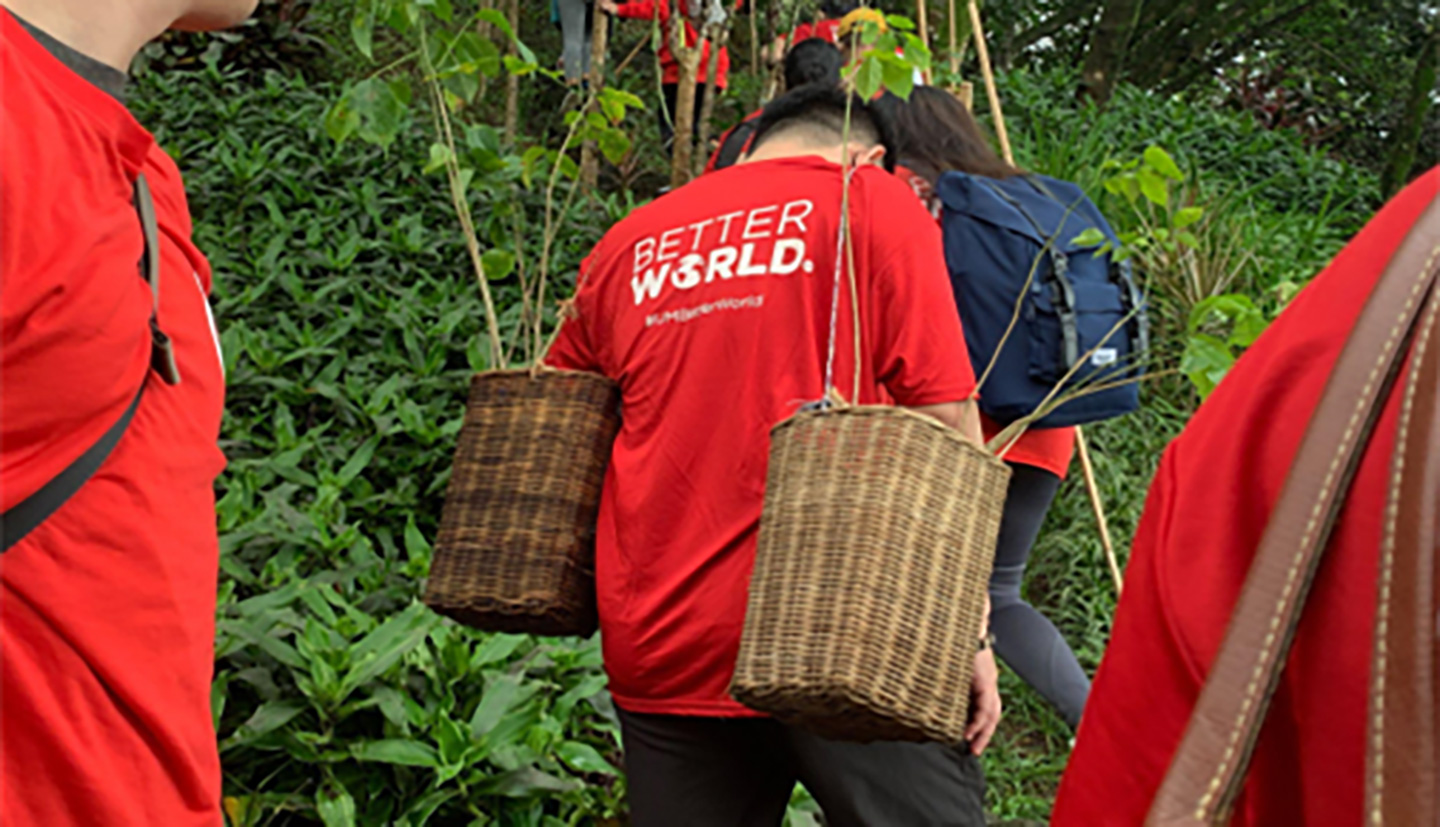 Over 30 UM employees participated in the initiative, closing their laptops and putting their meetings on-hold to trek in Masungi and plant Narra tree saplings.
Kasper Aakerlund, UM APAC president shared, "Impact Day has long been my favorite UM initiative, and I never cease to be humbled by the collective spirit and power of our people across the Asia Pacific region and the entire globe, united as a force for good within the communities that we live, work and serve."
UM finally put their Impact Day action on ground after the two-year streak of holding their initiative-for-a-cause virtually.
"Being able to once again bring Impact Day to life in person and work together as a team with grassroots interaction within our communities and local environment is both energizing and inspiring. I am incredibly proud of what our people have achieved," Kasper added.
UM Philippines, headed by Reena Francisco, emphasized the heightening deforestation status of the Philippines addressed in a video to kick-start the week-long activity of the UM team.
"The past decades have provided sufficient proof that climate change is wreaking havoc on a global scale," Reena explained.
In a study conducted by Global Forest Watch, an online website that offers the latest data and tools about the forest, an estimated number of the Philippines' tree cover loss reached 7.2 percent from 2001 to 2021.
"We recognize the critical need to address the ongoing deforestation and forest degradation," Francisco added.
With the UM Philippines' Impact Day themed "Homecoming to community and mother Earth," the team seeks to contribute to mitigating the worsening climate change that greatly affects the world.
Spearheaded by young professionals, the team traversed the Legacy Trail tucked in the mountains of Rizal, a four to six-hour trek onto the planting site situated on top of the mountains of Sierra Madre.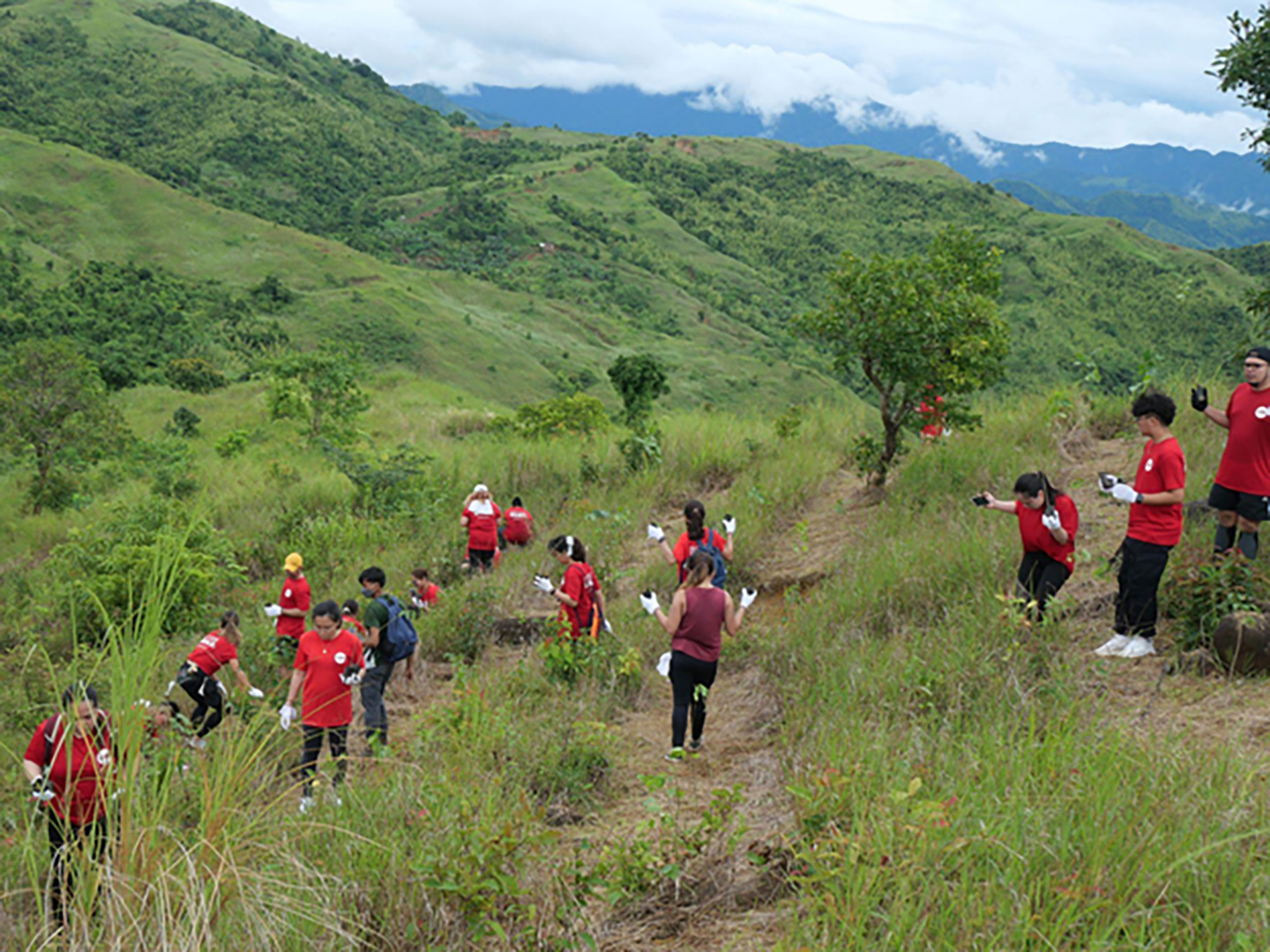 Masungi, home to various plant and animal species and massive limestone formations, aims to restore the once tree-dense landscape.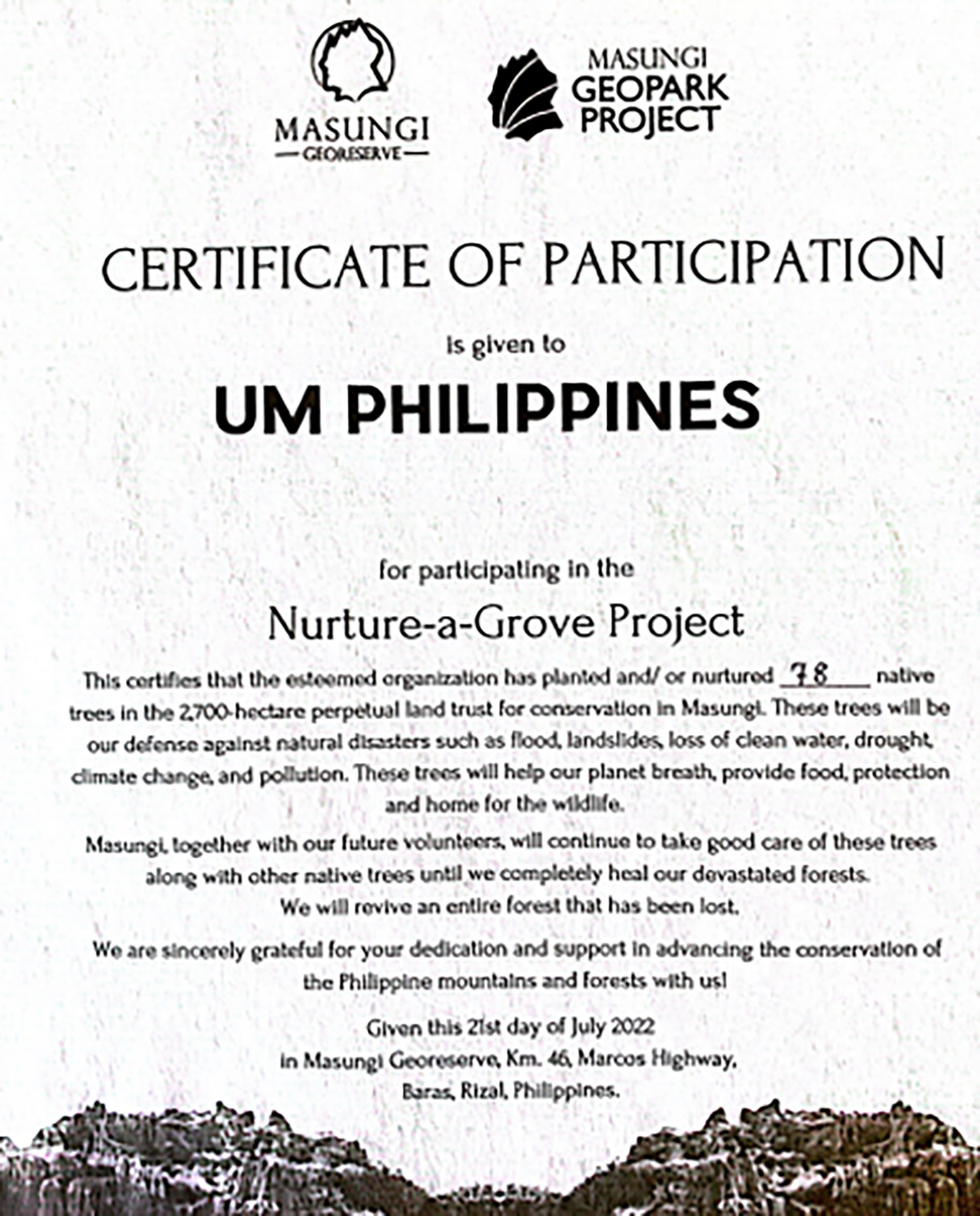 UM Philippines, together with the help of the natives of Masungi, successfully planted 78 Narra trees in the deforested area of the mountain.
Pivoting from the usual gamified donation drive of UM Philippines, this effort will provide support by raising over $1000 for the restoration efforts for the Masungi Geopark Project.
Aside from providing aid to help counter climate change, by enabling the team to be immersed in nature, the media agency also recognizes and hopes to address the eco-anxiety their employees have been experiencing due to the upsurge of natural calamities in the Philippines caused by improper treatment to the environment.
The Impact Day tree planting activity is part of UM Philippines' CSR (Corporate Social Responsibility). Aside from this, the company aims to launch more sustainability projects to support efforts in conserving the planet and continue its vision to create a #BetterWorld. As Reena Francisco emphasized, "There is no planet B in UM Philippines, so we will rally on and preserve planet A."