Words by Chiara de Castro
MANILA, PHILIPPINES – Brandie Tan is known as the Executive Creative Director of J. Walter Thompson and is lauded for his work in the industry spanning nearly two decades, garnering over 200 local and international awards—including Gold and other metals at D&AD, Clio, Adfest, Spikes Asia, One Show—and most recently, inducted in the Creative Guild Hall of Fame. 
You might also recognize his work as featured by industry publications such as Cutting Edge Advertising and Clueless in Marketing Communications by Jim Aitchison, Creative Review, Contagious, Campaign Brief Asia's The Work, and of course, adobo magazine. Those in the creative and advertising industry might recognize his name behind some legendary campaigns in the past decade. Who can forget the endearing "Lola Techie" who just wanted to stay updated on her grandkids' stories on social media, BBDO Guerrero's campaign for BayanDSL back in 2009, or the premier version of the "It's More Fun in the Philippines" campaign for the Department of Tourism in 2012, co-spearheaded with Tin Sanchez as joint executive creative directors for BBDO Guerrero.
But beyond the industry accolades and robust client portfolio, there is always a story behind each creative idea, a story paved by years and mentors, a story that always begins with merely a hopeful dream. 
So what's Brandie Tan's story? (Well, we know that he is also a runner, photographer, fixed gear bike rider, and slave to three black cats named Jack, Bruce and Dart. He also keeps a blog.)
adobo catches up with the award-winning ad man, chatting about his stint at the Academy of Art in San Francisco, nabbing the country's first ever Gold Cannes Lion, and the mentors who helped him get to where he is today:
I started in advertising as a freelance visualiser in San Francisco to help earn extra money while I took my Graduate studies at the Academy of Art University. Tuition fees became expensive so I only finished one year out of the two year program. I went back home to The Philippines and worked at BBDO Guerrero as an Art Director. That was my first full time job in the industry, back in 2000.
On his most notable work (thus far)
Lotus Spa Radio titled "Traffictherapy" which won our country's first ever Gold Cannes Lion in 2007. I helped write this with Tin Sanchez and Dave Ferrer in my first stint at J. Walter Thompson. 
Bayan DSL's Lola Techie Campaign. Back in 2009 at BBDO Guerrero, we created "Lola Techie": a virtual character played by an actress which people could interact with on social media. This was probably one on the country's first truly integrated campaign. 
In 2010 at BBDO Guerrero, we launched a global campaign for FedEx titled Changing World. The main part of the campaign was a website where people could see visualised how different industries relate with each other in terms of imports and exports among countries.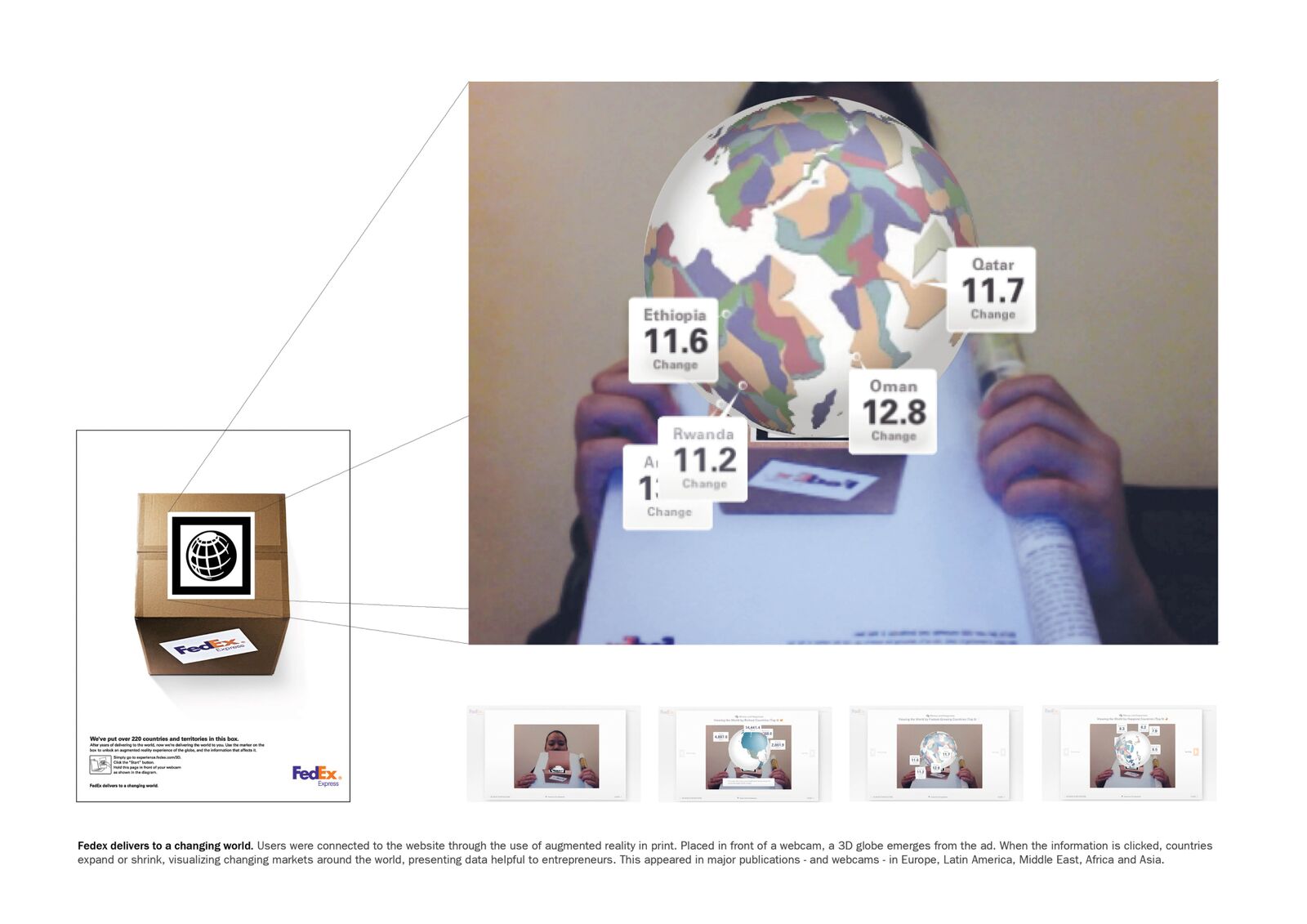 Philippine Department Of Tourism's It's More Fun in The Philippines launch campaign. I was the co-ECD of this launch in BBDO Guerrero which we worked on in 2011.
Globe Telecom's partnership film with Star Wars: Rogue One titled Mask. This one was created in 2016 at Publicis JimenezBasic. They say it's one of the most globally viewed Filipino made commercials.
One of the most recent films I helped create was Manulife's Stand Up Online Film which aired in 2017.
In my junior years, I was heavily influenced by the work of Tibor Kalman. He thought of the idea of making Time Square in Manhattan the way it looks now: filled with lights and advertising. This was his solution to keep the area safe from trouble, gangs and thieves. I studied most of his work and I was a big fan of the magazine he helped design, called Colors. At work, it was a privilege to have learned from David Guerrero, Dave Ferrer and Many Del Rosario.
For me, being inducted in the Creative Guild Hall Of Fame says that my work has not gone unnoticed by my peers. It's rare for ads to be remembered after a long time. And to have work still make a mark years later happens rarely these days. I also pray that young creatives become inspired by this as I was inspired to have seen my mentors inducted into the Hall Of Fame before.
To know that I have the ability to help people make up their minds—that's inspiring. I hope to get to continue to help them make intelligent choices in their lives. When I was working in Lowe Malaysia I asked my Managing Director why their ad standards have very strict rules (very much like our ASC). He said he asked his friend in the ad standards the same question. The friend's answer was "It''s because your industry has the power to change people's minds."