SYDNEY, AUSTRALIA — Blacktown Animal Rehoming Centre (BARC) has launched an emotive new campaign aimed at helping homeless animals find their new families. "Home for Good" is the first campaign to market since Murmur-Group was appointed as BARC's lead strategy and media agency earlier this year.
"Home for Good," which aims to increase pet adoptions for the many homeless animals temporarily housed at BARC's new state-of-the-art animal rehoming center in Blacktown, is integrated across all on and offline channels including DOOH/OOH, programmatic, SEM, and publisher, and is spearheaded by a 30-sec "hero" video appearing across cinema, Meta and YouTube.
Amanda Gray, Senior Account Manager of Murmur, said sometimes an agency is lucky enough to work on a campaign that the entire team clamors to be a part of, such as BARC's campaign. She added, "Giving back to the community and animal welfare fits perfectly with Murmur's ethos to use its skills and capabilities for the greater good, so highlighting responsible pet rehoming is just the sort of campaign we love to be involved in.
"This campaign aims to harness the power of both online and offline channels to increase rehoming applications, educate new owners about the responsibilities of pet ownership, and showcase state-of-the-art features of BARC."
Amanda continued, "BARC is becoming known as a beacon of hope for pets in need, providing them with a safe and comfortable environment while they wait for their forever homes. With the launch of 'Home for Good,' BARC is taking a quantum leap forward in its mission to connect pets with loving families."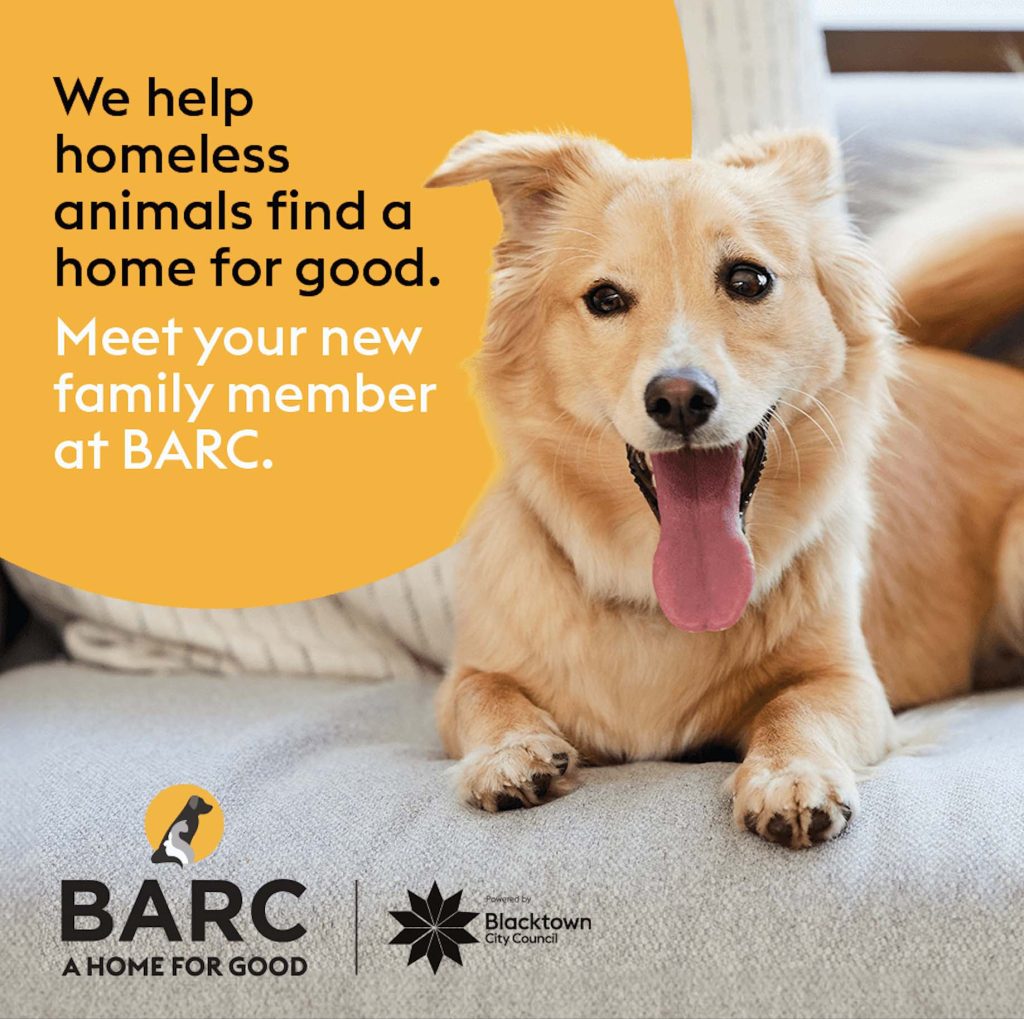 To maximize reach and impact, "Home for Good" leverages a diverse range of online and offline channels using digital conversion tactics combined with localized traditional and digital channels within the local community, to amplify this approach and increase adoption rates.
Rob Grieve, Executive Manager of Communications and Marketing at the Blacktown City Council, said, "It is a sad fact that so many animals need rehoming, BARC is a project Council is immensely proud of, and we are excited to embark on this campaign which reflects our commitment to transforming pet rehoming through telling stories, education and collaboration. We are confident the success will mean we can help so many more deserving pets find their forever homes."
CREDITS:
Strategy and Creative: Murmur-Group
Production: Hello TV Productions
Design: RedPin Design