KATHMANDU, NEPAL — This year, hair care brand Sunsilk launched its "Sunsilk Dashain Vibes 2" campaign to encourage consumers to showcase their beauty during the festive season of Dashain.
The campaign was a major success in 2021 with over 60 million views and over 2,800 audience entries showcasing their beautiful hairstyles and Dashain vibes. The biggest opportunity for the winners to be featured in Sunsilk's "Limited Edition Dashain Packs," which was the first such initiative taken in Nepal. Through these packs, the Sunsilk Gang of Girls reached thousands of households in Nepal.
Sunsilk Dashain Vibes 2 was launched on September 01, with the theme of "Double the Celebration." Participants had to send their entries through a video or photo showcasing their amazing hairstyles and Dashain vibes. Three winners would get a chance to win 100,000 Rs. each, lead #SunsilkGangofGirls with Princy and Prisma (popularly known as Twinny girls, the most well-known TikTok celebrity of Nepal with over 7.3 million followers), and an exciting opportunity to get featured in Sunsilk Packs through the selection done by renowned personalities such as actress Barsha Raut, singer Melina Rai and hair expert Swastika Rajbhandari.
The success of the second version which received 3,732 entries garnered over 66 million views in TikTok alone and over 100 million views through all digital platforms. Hence making the campaign one of the biggest digital campaigns in Nepal.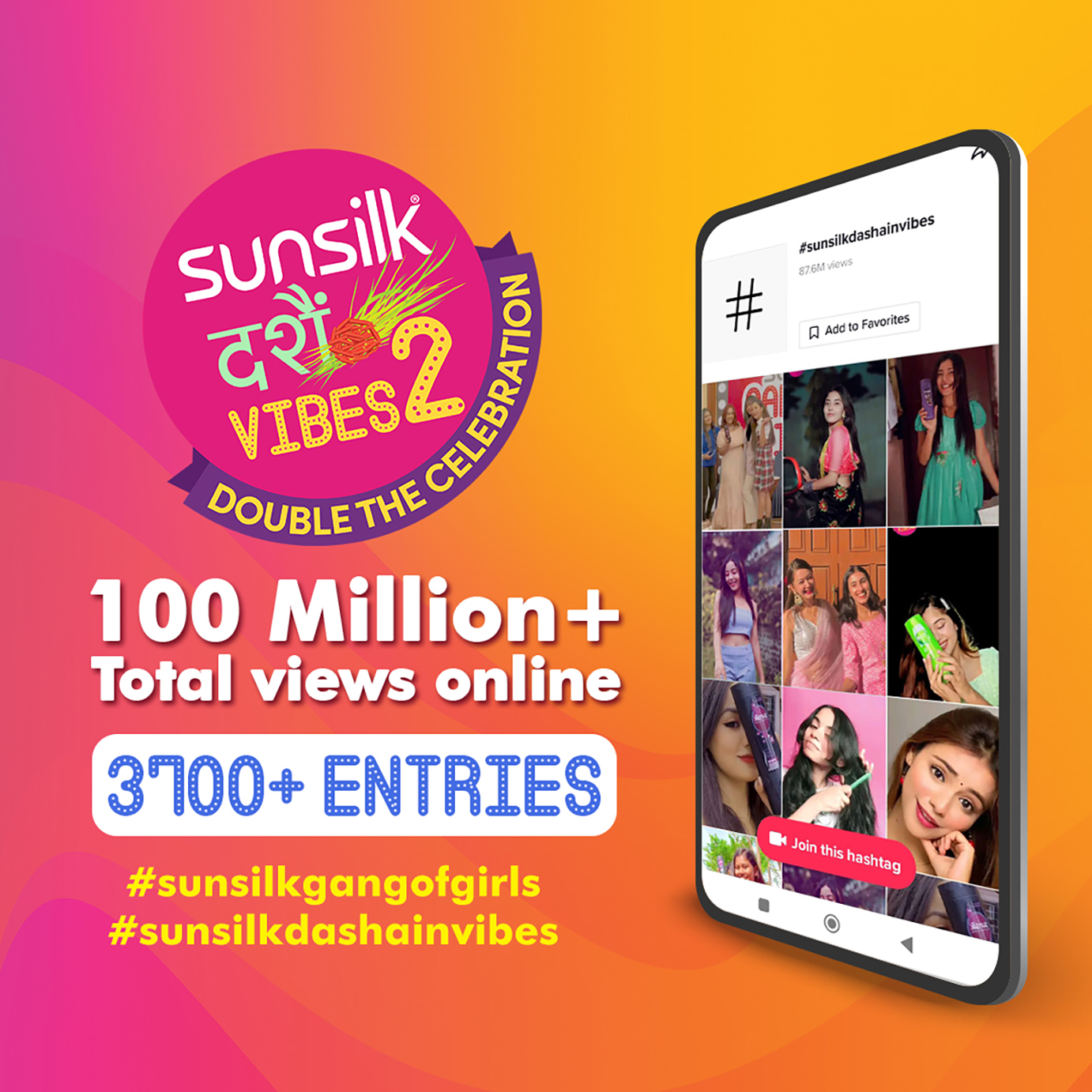 According to the Unilever Nepal Managing Director Amlan Mukherjee, "Sunsilk is arguably the largest beauty brand of Nepal, widely distributed and preferred by millions of consumers. We are proud to introduce the Sunsilk Gang of Girls who are the winners of Sunsilk Dashain Vibes contest launched during Dashain 2021 and it was an unprecedented success. Sunsilk believes that girls thrive when they explore possibilities, and we gave them the opportunity to showcase their beautiful hair and feature in the bottles of Brand. We believe that Beauty is uncomplicated and captured through many means. We want our brands along with our consumers to be associated with local festivals and culture. Sunsilk Dashain Vibes and Sunsilk Gang of Girls activation are among such efforts."
The grand finale event of Sunsilk Dashain Vibes 2 took place at Radisson, on November 23 where Sumitra Maurati, Prinsika Shrestha, and Sanisha Bhattarai were declared as the winners of #SunsilkDashainVibes2 contest and won Rs.100,000 each. The girls will now be leading the #SunsilkGangofGirls along with brand ambassadors Princy and Prisma for a year along with an opportunity of being featured in the Sunsilk Packs next year.