MANILA, PHILIPPINES — For most of music history, it's often Western artists that have the opportunities to bathe in the international spotlight, building fandoms all over the world, landing top spots on global charts, and flying across oceans to take on the stage. And though that's still often the case, the accelerating rise of Asian artists has been ongoing and evident to anyone paying attention to what the music industry is shaping up to be.
While K-pop and J-Pop are the hard-hitters that come to mind first in the discussion of Asian names in music that are spanning continents, they are far from the end-all-be-all of what Asian pop has to offer. In fact, one group whose name has started and continues to echo across international borders hails from the Philippines: SB19.
In the five years since the five-member boy band debuted under ShowBT Philippines, SB19 has skyrocketed both in the charts and in the hearts of pop fans everywhere. Not long after the group cemented its status as a household name among Filipinos, its international fanbase started to rapidly grow into what it is today. Before SB19 knew it, you could see the group contending with giants like Taylor Swift and BTS for Top Social Artist as the first-ever Filipino nominee in the Billboard Music Awards, trending worldwide when they left cryptic hints leading up to tour announcements, and performing their hits in venues in Singapore, Dubai, Canada, the United States, and more.
Looking back on their journey, Pablo, Stell, Ken, Justin, and Josh – the five stars that make up the P-pop group – talked to adobo Magazine about what that level of fame means to them and what they hope their global popularity and influence can bring to the future of P-pop, and the many promising Filipino talents that make up the thriving scene.
Taking a look at the ascent to stardom
"We are very grateful, especially to our fans who really believed and supported us ever since. This recognition inspires us to write more songs and love our craft even more," the group said about the overwhelming support that SB19 has received in the past few years. "The starting years were challenging, it took a lot out of us. But, it is important to stay grounded on the why. Why do we do this? A'TIN, and many who have believed in us since day one, helped us push through."
The earlier years definitely do make the success that they've achieved even more satisfying. SB19, like most artists, wasn't the immediate sensation when it was formed back in 2016. Each of them had to go through rigorous training before their debut two years after.
"The journey was – and is – a rigorous journey. Training is no joke – it requires so much time and commitment. Our song, 'CRIMZONE,' talks about our struggles and triumphs," SB19 shared. "[It] requires a lot of blood, sweat, and tears to pursue this path."
And the hard work did start to pay off, especially when their second single "Go Up" – which they had described as their last chance at making it as a P-pop group – started blowing up after their dance practice video for the song went viral on social media.
"We had hoped that the music we create would gain traction and connect with people, but we never imagined that what started with "Go Up" would turn into something like this," the members recalled. "We are grateful to all our fans – we would not be here if it were not for A'TIN and the people who have supported us along the way."
As the momentum continued, the group also cited the support of streaming platforms – an important facet, particularly for artists like SB19 whose rise to fame was happening just as the pandemic hit and made touring impossible – as a significant part of expanding their reach and letting them be discovered by new fans everywhere.
"In 2021, we were included in Spotify's Wrapped Top 5 RADAR Artists, which helped us spotlight our music on the global stage," the group recalled. "We [were also] one of the first artists to be added when Spotify had its inaugural launch of RADAR Philippines in 2020, an emerging artist program that spotlights rising talents. That recognition has opened a lot of opportunities for us and is one of the reasons for our success now."
Platforms that spotlight local music is especially appreciated by SB19 as a group comprised of members who know and love that the recognition they've been getting as artists don't just bolster their career, but pave the way to a wider audience that Filipino music, in general, can reach.
"More than anything, this recognition allows us to share Filipino music – OPM, music that is distinctly Filipino – to the world. Having this platform to share Filipino music, our culture, and stories across the globe is exciting because we are able to connect with so many people and proudly take the Philippines with us."
Carving out its own space in Asia pop
You can't talk about the mainstream fanfare for Asian artists throughout the globe in recent years without talking about the boom of K-pop. SB19, after all, was formed by ShowBT, a Korean company that branched out to the Philippines and trained the members similarly to K-pop superstars that dominate the industry today.
However, while there are influences and similarities that many people can spot, the distinctly Pinoy quality of P-pop and the unique flair P-pop stars bring to the table should not be underestimated.
"Pop is very universal, there being elements that are all the same. P-Pop shares many elements with other Asian pop scenes and there are many trends that just weave into each other and the Pop scene really influences each other," SB19 said.
"But what sets us apart is that everything we produce is originally Filipino – our music is produced by us, it's written by us, and these are the stories of us. This truly makes it 'Original Pinoy Music.' P-pop reflects our stories and culture, which are vastly different from the rest in the same way J-Pop differs from K-Pop and the other way around. The trends in the music scene influence our music, but we remain rooted in our core – our stories [which] we deliver through our music."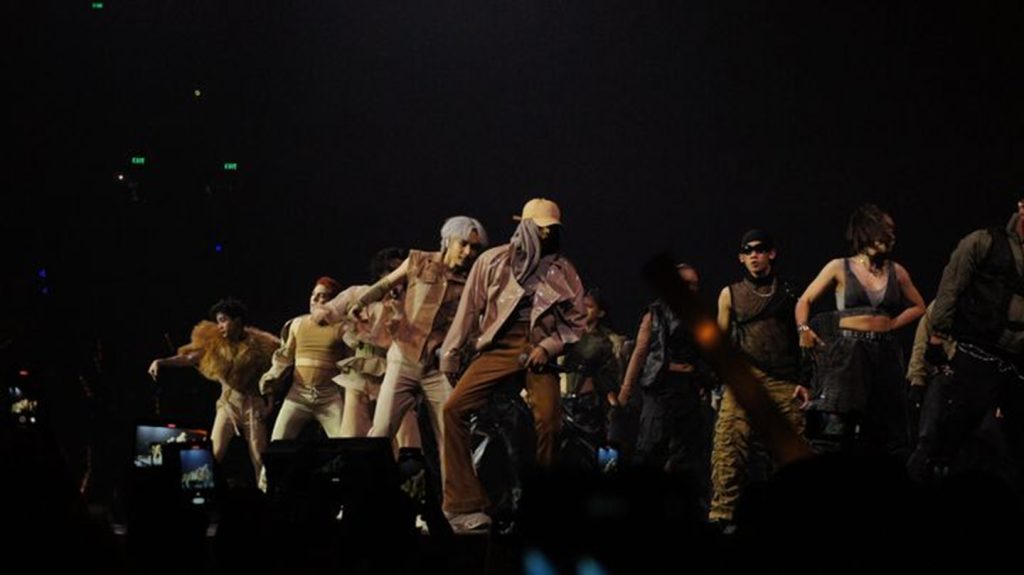 A testament to SB19's hopes for and commitment to enabling the further growth that they know OPM artists are capable of is their departure from ShowBT to start their own label, 1Z Entertainment, this year. While this move granted them more creative freedom over the music they share with the world, it was also something they pursued to uplift fellow Filipino artists and shine a light on P-pop's own distinct sound and talents.
"One of the main reasons why we launched 1Z Entertainment is to serve as the zone for artists to grow and nurture their talents. We want to put more Filipino artists onto the world map. There are so many incredible Filipino talents out there and we hope through 1Z we can provide that space for growth," the boy band expressed.
"We're also proud of the movement and changes in the music industry P-Pop has brought. P-Pop has grown so much – there are so many new groups that make incredible music. Filipino music is much more diverse now than it was back when listeners had a very distinct sound they were used to," they expressed. "We hope for a bright and successful future for the growing P-Pop scene. We want to see more P-pop groups thrive and be recognized globally. We Filipinos have so much more to offer that we can share with the world and hope they'll continue raising our flag."
While the end of SB19's illustrious music career is nowhere in sight, and will remain that way for a long time, it's clear that the P-pop group already has a vision for what they want to be remembered as in the future and what legacy they want to leave. Unsurprisingly, carving out more space for Filipino music's rise is at the heart of it.
"We hope to have shared our music with the world and made P-Pop a household word. [And] through 1Z, we aspire to have nurtured world-class Filipino talents who have shared their art with the rest of the world and made our country proud," the group manifested.