MANILA, PHILIPPINES — Should brands focus on brand purpose and authenticity or the rapid technological changes within the field? For Kristine Go, Unilever Nutrition South East Asia General Manager and the Asia Pacific Tambuli Awards' Chief Marketing Officer of the Year, the two are not mutually exclusive. In fact, keeping up with the vast shifts in digital marketing is a function of having purpose and empathy for your consumer.
Go, who labels herself as a purposeful CMO, knows all about looking at the big picture and imparting impact beyond the metrics and the bottom line. She was then Global Marketing Manager in 2013, when Unilever's 100-year-old brand, Lifebuoy, sparked a worldwide discussion on handwashing to prevent life-threatening diseases such as diarrhea and pneumonia through a touching short film, Gondappa.
They were later invited by then US President Obama to advocate for handwashing among children and helped prompt former UN Secretary-General Ban Ki-Moon to include regular handwashing in its sustainable development goals.
Go brings an empathic and purposeful view to Unilever's award-winning campaigns that merge logic and magic. On local shores, she achieved this again with the launch of Selecta's Happinas campaign, a nationwide challenge that encouraged consumers to take part in starting a chain effect of kindness through sharing tubs of ice cream with loved ones amid the trying time of the pandemic.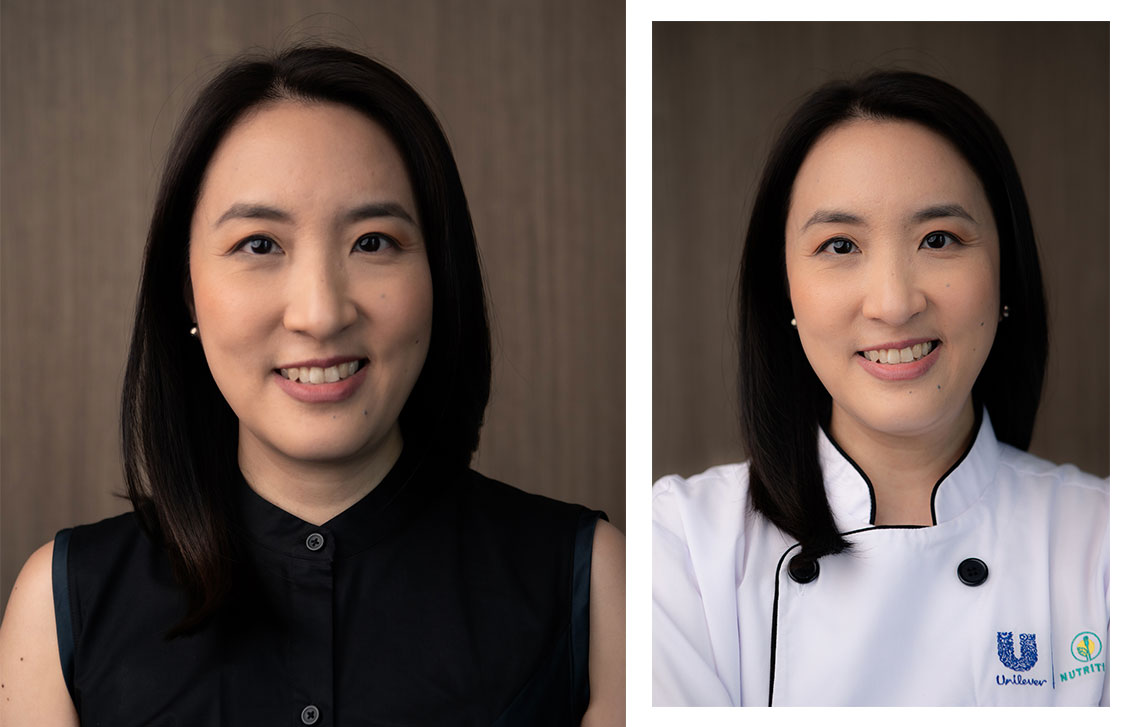 The CMO shares that the award-winning success of Selecta's Happinas campaign in partnership with Grab and 7-Eleven was further magnified by the fact that the business had struggled at the height of Covid-19 in 2020. "I wanted something to spark joy. So I told them, 'What if we were to take into consideration the effects of the pandemic?' With people being stuck at home, people losing their jobs, because some people just couldn't work like flight attendants, comedians, or artists. It was very hard for them to work because their work is dependent on people coming to a certain venue. And that wasn't really possible. And there were a lot of people who got hit by mental health issues because they were alone. So when you bring all of that together, it just clicked. We said, 'What if we could promote happiness through ice cream by using delivery riders as a conduit?'"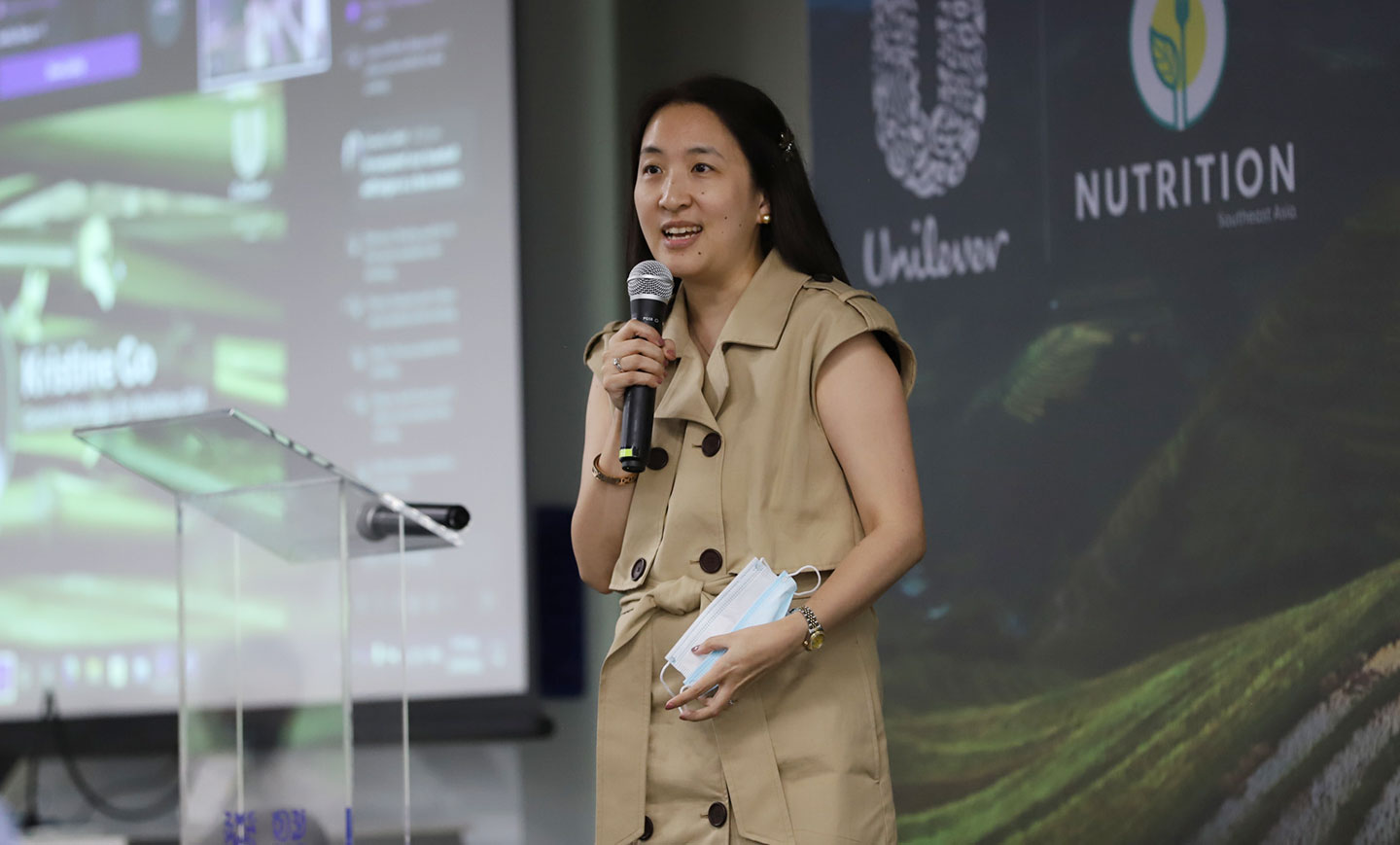 The Selecta Happinas campaign allowed consumers to send tubs of Selecta ice cream to their loved ones through Grab delivery and use the hashtag #ShareHappinas. Each use of the hashtag generates a pin on the Selecta Happinas Map, showcasing a tally of happy moments spread across the country. The Happinas campaign won Bronze at this year's APAC Tambuli Awards and helped Unilever Philippines snag its overall Advertiser of the Year title.
You were recently awarded Chief Marketing Officer of the Year at the APAC Tambuli Awards. Can you share what that was like for you?
I really feel humbled. You know, at the end of the day, everything that I've done, and I'm sure that this is true for other marketers, as well, is really all in the past. And no one would actually do what they did just for the recognition. It's only when you look back at the work that you actually realize, you know, wow, did I actually do that. So for me, I really feel honored and humbled, because in spite of doing what I felt was actually right at the time, it's nice to know that people appreciate it. And more importantly, that it actually made a difference in people's lives. And the best part about winning CMO of the year is that I got to actually share it with my family and friends who are with me that night, and through many calls and videos afterwards.
Modesty aside, what was it that you think you brought to the table that helped you cinch the award?
I think it will probably be a mix of vision, creativity and drive. Everything starts with a vision of what you want to achieve. In my case, my vision is actually deeply rooted in purpose —to be able to rid the world of hunger, to get rid of pneumonia, and to make people happy. So once you have that north star, it really takes creativity to bring that to life. Creativity is what will help you find solutions.
Just to give you an example, the CMO award [from Tambuli] actually spanned my long career in Unilever, all the way up to my work when I was Singapore, where I spent 10 years of my life. One of the works I did was on Lifebuoy, which is a 100-year-old Unilever hygiene soap. We've been doing hygiene programs for a century, we have photos of our mobile bath vans going around the streets of London during World War I and II. But despite our century-old hygiene program, we were still behind on our ambition to reach a billion people with our message of hand washing with soap. So with the help of our agency, MullenLowe, we came up with a film about a man who was offering thanks that one of his children survived at age five. It was a beautifully shot film that brought tears to viewers, but we didn't expect the global reaction that followed. India's biggest Bollywood star, Kajol Devgan, offered her services as our spokesperson without any cost. President Obama invited us to the White House to talk about raising global awareness, and it wasn't even aired in the US. And UN Secretary Ban Ki Moon adding handwashing as part of the global Sustainable Development Goals agenda. We won the Cannes, Effies, and a host of other awards.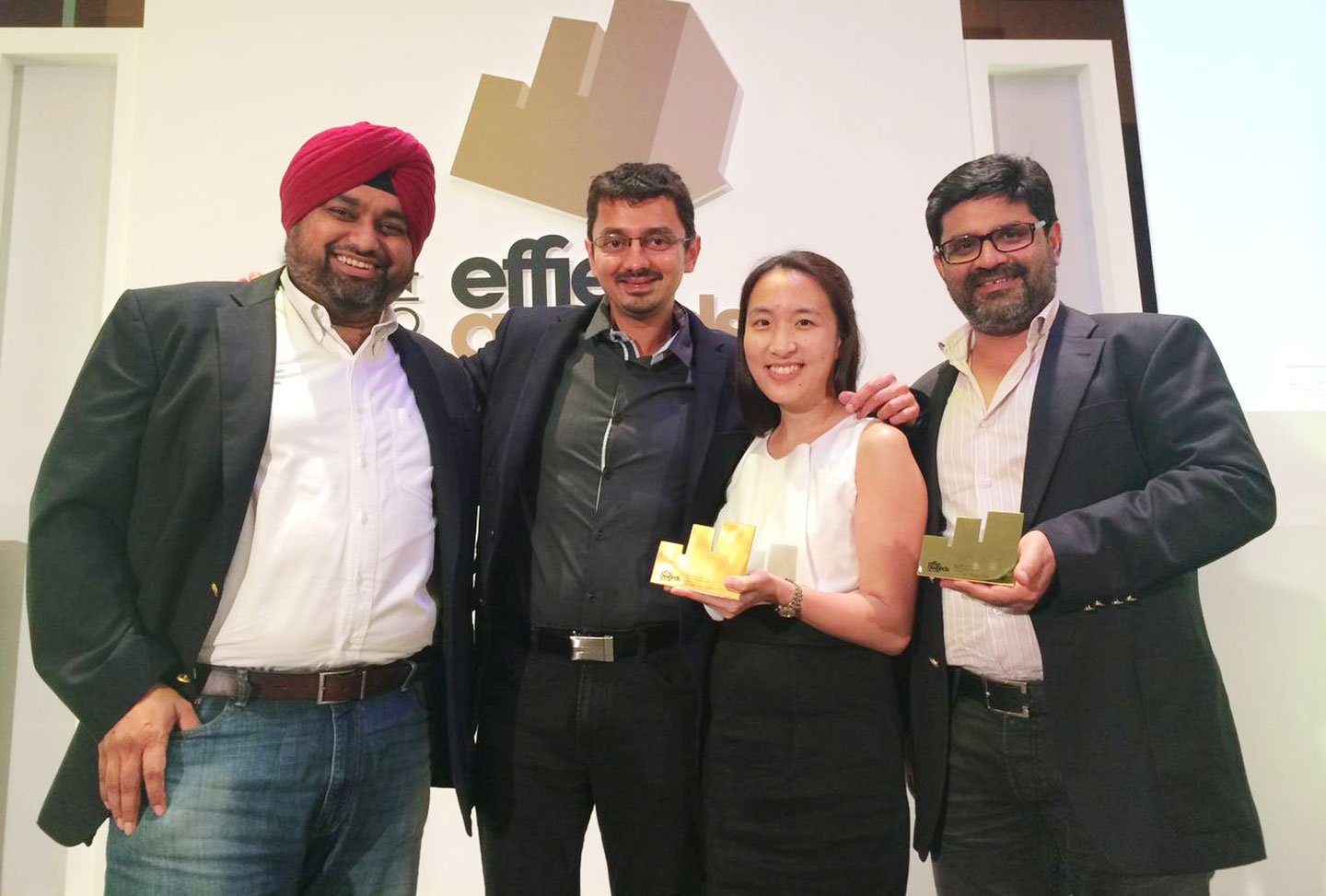 When I look back at that, it's creativity at its best, because it was a big vision that did so much more than what we were expecting.
Finally, you need a lot of drive. One of my favorite authors, Angela Duckworth, said grit is about working on something that you care about so much that you're willing to stay loyal to it. One case where we really stood by something is our seasonings brand, Knorr. When I returned to the Philippines in 2016, one of the things that caught my attention was that we had a 15-year-old feeding program that had only reached 650,000 children in the Philippines. We're a population of 100 million Filipinos. Yet after 15 years, they had not even reached a million. We treated this program as a nice corporate social responsibility (CSR) activity without really looking at the end goal of ending malnutrition.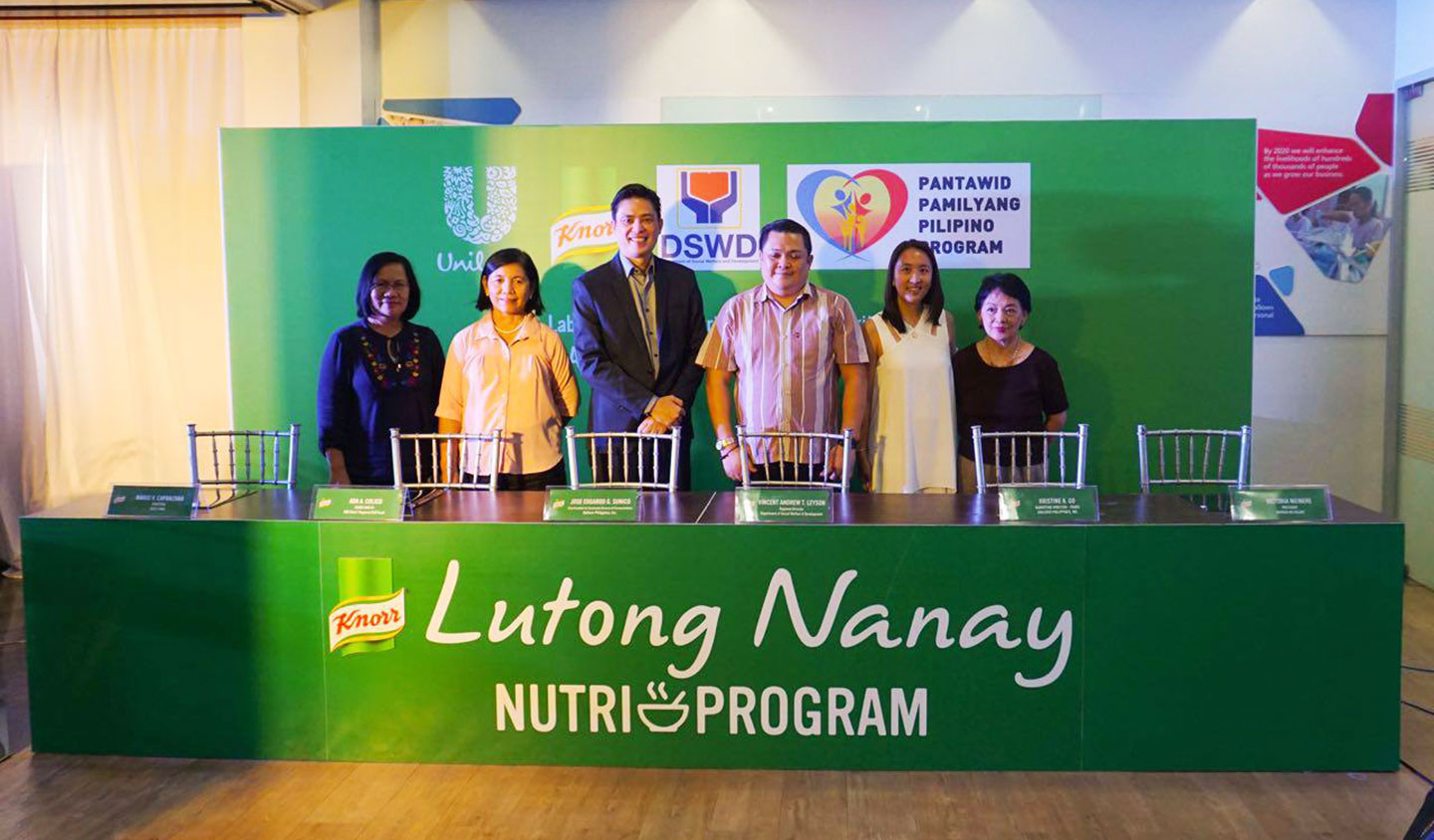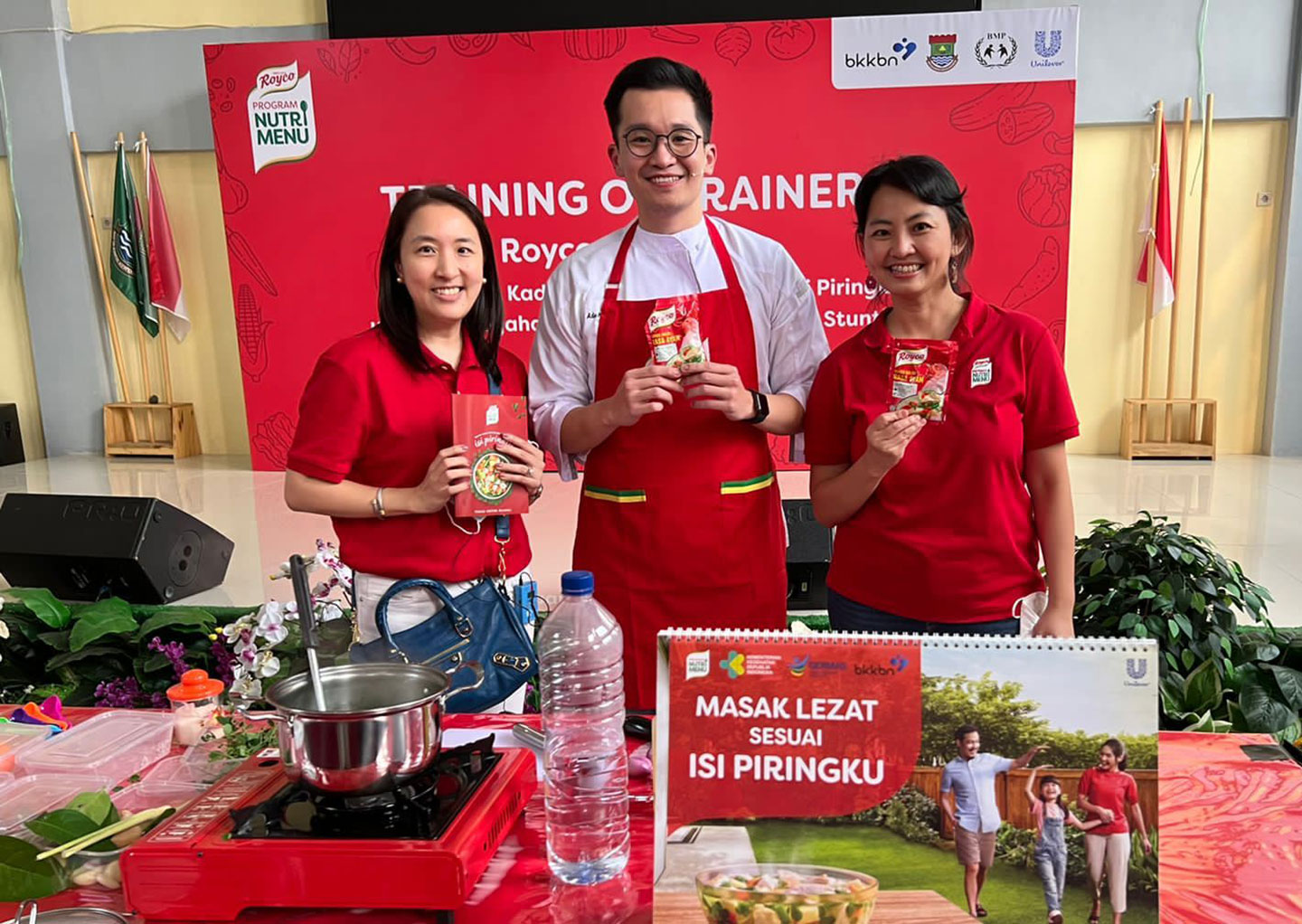 That was one of the problems. I felt like it was short-sighted to continue funding an activity that wouldn't really yield something significant. It was just something that made people within the company feel good that they were doing something.
With creativity, we pivoted the program from [simply] feeding to education, inspired by my experience with [the] global Lifebuoy [brand]. Pivoting it to education allowed us to stretch our budgets and reach more people. We realized that teaching mothers to cook easy, affordable and delicious meals empowers them to feed their families for life.
Instead of just reaching our typical 20 to 60,000 a year, which had been the average for the past 15 years, we started reaching 1 million and now 2.5 million every year without any budget increase. This program is now being adopted by government, other companies and NGOs. And we didn't feel like we needed to keep the program to ourselves since there were several companies, NGOs, and even the government trying to solve malnutrition, and the only way to be able to do that was to do it together. When I look back at what has led to this recognition, I imagine it was really that combination of a big vision, creativity, and drive, because once you have a solution, you don't stop. When you have these values, you can't go wrong.
You mention you're a purposeful CMO. Brand purpose and authenticity have been front and center in campaigns in recent years. How do these tie into your brand story and in creating customer relationships at Unilever?
I don't think we ever talk necessarily about purpose anymore. It's something very integral to everything that [Unilever does] in the case of our brands. The way we've introduced our brands is they always serve a purpose in people's lives. And I think that that's not just a Unilever thing, I feel like that's something that goes for every single brand. It is reflected in our advertising, in all of our events, and in the discussions we do.
In our work, though, in terms of customers, they are becoming more aware and involved in their own purpose because it's your reason for being. It's not something that you have to do or a checklist. It's really just part of how you operate.
The field of marketing has evolved in the past decade — more so in the past two years. How do you foresee the industry moving forward from here?
The change that we've seen amid the pandemic has a major and lasting impact. That's more pronounced in the space of digital. Today, we have communities of people who are reliant on E-commerce. I was not an e-commerce buyer prior to the pandemic. But there's now a host of people that rely on e-commerce, people using e-wallets — I've learned to use electronic payments now, when previously I never had to use it.
For our industry, I foresee more technological advancements in the area of artificial intelligence. We already see that with Google and Apple devices, right? And then we also see Meta [and the metaverse]. As marketers, I feel that we will need to pivot fast — especially in my case, where FMCG has previously flourished without all of this technology. We sell products that you can touch and feel. There's nothing digital about it. And it's not integral. And while we say that we pivot towards digital, and we already sell online and do all these things, I still don't feel like it's as integral as selling a virtual product or selling something very intrinsic to the digital space. To be able to probably succeed, we will have to find a way to be able to do that. And I don't have all the answers, but I just feel like somehow, we'll have to be able to figure out tech.
The pandemic has also sped up digital adoption in Asia-Pacific, accelerating several digital trends to the fore such as the cookieless race or XR tech, for instance. How does this affect what you do at Unilever, and how are you coping with these looming digital changes?
In Unilever, digital is now a way of life. Everyone in the company, whether you're a new hire, or you've been in the company for 20 years, is trained to be digital natives. We believe it's everyone's responsibility, and we invest in upskilling people. We also invested in infrastructure, from massive data collection, we have our U-COIN program. Even in our selling: we have our own SuperStores where small mom and pop shops can now buy their supplies online through our app, and we are the first to do that.
We've also invested in digitizing manufacturing. Digital has become integral in every part of the organization. One of the perks of being a global company is that you can leverage on the bigness of the entire company to make sure that you get to see and hear advancements first. I don't believe we're necessarily ahead of the game. But I think it's important that we continue improving and growing. It's been a huge investment in our people, infrastructure, and process. But we are in it to be relevant for the next century and more.
Consumer behavior has changed rapidly in the past two years. More than halfway into 2022, what are your insights on this new consumer behavior and how has this affected your marketing framework, objectives, and strategies?
While I'm supportive of pivoting for the future, and ensuring that our brands remain relevant, my approach to marketing and strategy is actually basic. I'm a big believer in a strong core — what your brand stands for, your core business. For instance, with Knorr, our biggest business is the [broth] cube and sinigang. And there are other businesses — we have soups, we have liquid seasoning, we have ready-to-eat [items] in different markets. But I believe that core is what's going to keep the business running, and it just needs to be fully supported in order to respond.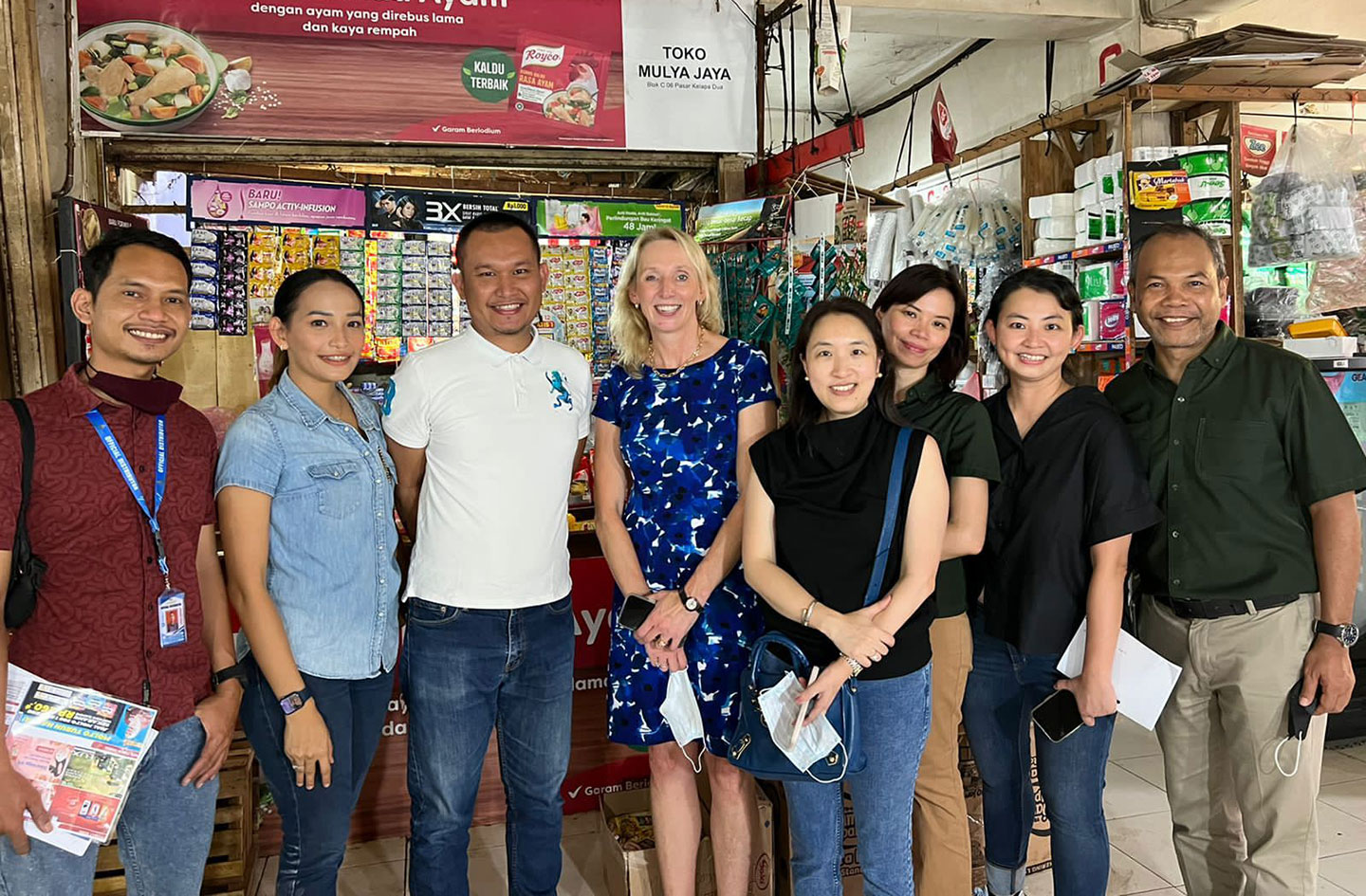 So when I look back at my 15 years of marketing, what yields success has always been really basics. While the world may have changed, I have seen it before and I still see it today — it's still the Brilliant Basics that work. It's about ensuring that physical and mental availability is there all year round. So while campaigns today incorporate the current situation in advertising, I believe that it is important to remain true to who and what your brand is.
Another example is our mayonnaise brand, Lady's Choice, the leading mayonnaise in the Philippines. For 60 years, Lady's Choice has always shown the importance of the brand in quick and easy sandwiches in the morning — people were rushing off to work or school. But during the pandemic, people actually had more time to prepare elaborate meals. People were experimenting with cooking at home. The message of offering people a quick, easy, and delicious breakfast was not as relevant during the time. So we pivoted to showing delicious restaurant-style sandwiches and dish hacks. The recipes were elaborate because we wanted people creativity to actually come alive. But throughout all of those periods, whether before, during or after the pandemic, we kept our story about meaty sandwiches, which was our top dish, featuring the same hero product, ensuring that we are always on across TV and digital, and well distributed across all the stores.
When I say that the strategy and marketing don't change, the process doesn't change — it's always going to be about Brilliant Basics. Will the communication change? Yes, to a certain extent. But you don't leave the business that you've built across many years. If I had pivoted our advertising to show sushi bake, I would have lost decades' worth of equity we had built.
For a lot of people, they believe that they need to introduce a new product in the market to be able to grow again, because they've been losing; I believe that you need to have a very strong core. A strong core will actually continue to deliver double-digit growth, which is what happened to us. Real growth happens when you have a strong or a stable core, and then you top it off with some innovation.
It's always been about Brilliant Basics on the core. And that's what I'm going to bet on all the time.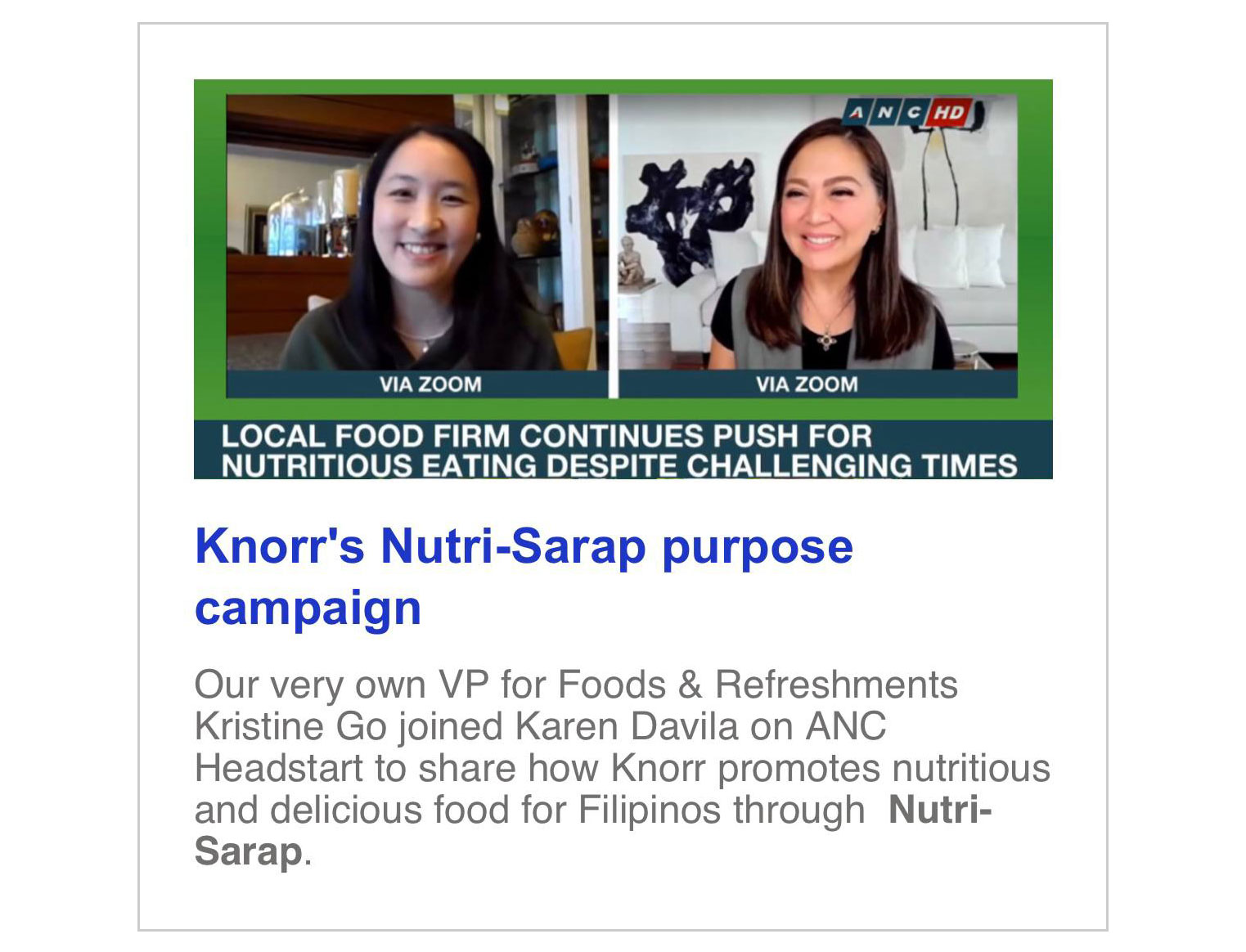 In your opinion, how important is it for brands and marketers to create a brand experience for their consumers? What should brands take note of in conceptualizing these experiences, especially in 2022?
I believe that the positive brand experience has always been the sole role of each brand. At the end of the day, we can debate about proposition or packaging or distribution, but the only thing that really matters is how our consumers feel when they see, touch, and use the product. At Unilever, we talk about end-to-end brand experiences. The best way to create a positive brand experience is to put yourself in the shoes of your consumer. Think about the entire evaluation process,from the time that you decide to buy a product to the time that you pick it up on shelf or when you receive it at home, to finally using the product. What did you see? What did you hear, taste or feel? And I believe that the best way to design end-to-end brand experiences is to experience them yourself.
What are your thoughts on a collaborative marketing process? Your partner agencies play an important role in ensuring a successful collaboration. Who are these key teams that you work with and how do you ensure a smooth and effective work dynamic?
I think it's absolutely critical for clients and agencies to be working as one. As you can see, I don't just believe in collaborative marketing — I'm a proponent of it. There needs to be joint skin in the game for all the partners. And given that the work that we do usually involves a variety of people, teams, and companies, it is key that everyone actually goes on this journey together. And that's really the only way to be able to succeed. So I genuinely believe in creating the right team culture, in building a team that has a winning mindset and feeling empowered to work independently. And this inclusive, winning mindset comes from being clear about the vision from the start.
For me, an effective campaign has both logic and magic. Logic is about the results, delivering the business, while magic is about the creativity and the art. And the best campaigns have both. My creative process starts with a joint creative brief between clients and the agency. Normally a client briefs and the agency responds, but I believe that the best and the fastest way to achieve results is if both are fully invested from the start. I call it a brief challenge — it's something I had learned from Singapore and brought it back home. A brief challenge is a two hour-session, where the brand marketing team, and the agency team — all the way to the creative director, the planner, and a client servicing team — fill up the brief together. We agree on the consumer insight, the barriers, and the single most important point that we need our brand to see, to be able to address a problem.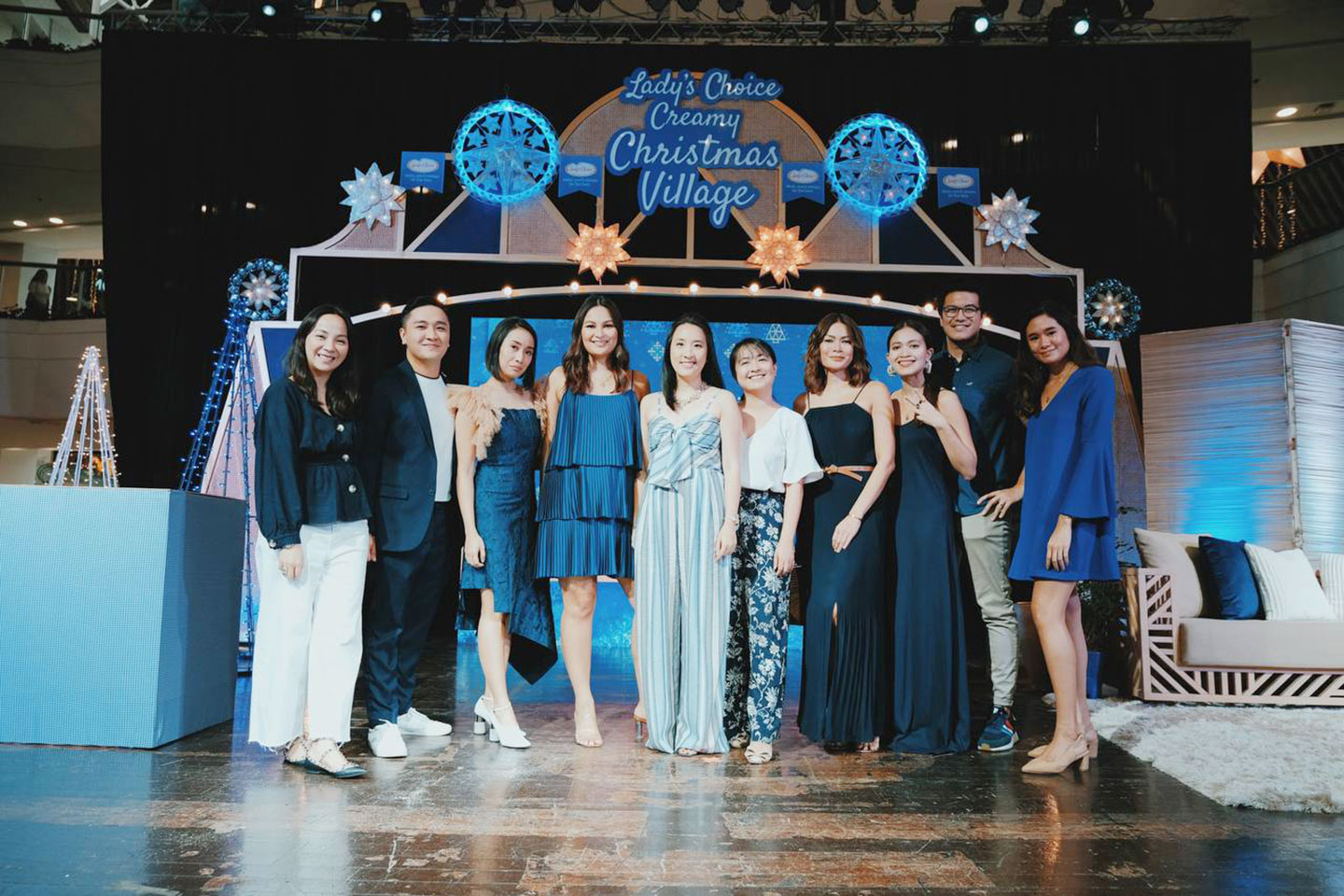 One good example of this is Selecta's Happinas campaign. We created a fantastic collaboration between Unilever, Grab, and BBDO Guerrero. Everyone was fully invested in it. Earning that gold in Tambuli was just one of the perks. More importantly, it was Selecta's highest-grossing Q3 season in history.
For me, that is a good example of magic and logic, resulting in exponential results and that strong collaboration between agency, customers, and clients.
What marketing trends or projections are you most keen to see materializing this year?
I think that more brands will probably be fully engaged in all things digital. The brands that are doing the bare minimum will likely finally fully commit to it. And those brands that are slightly ahead of the game will already find a way to fully integrate digital into their brands, even offering products that are digital-first. And that's like a fearless forecast, you know, but I just feel like it's many years down the line.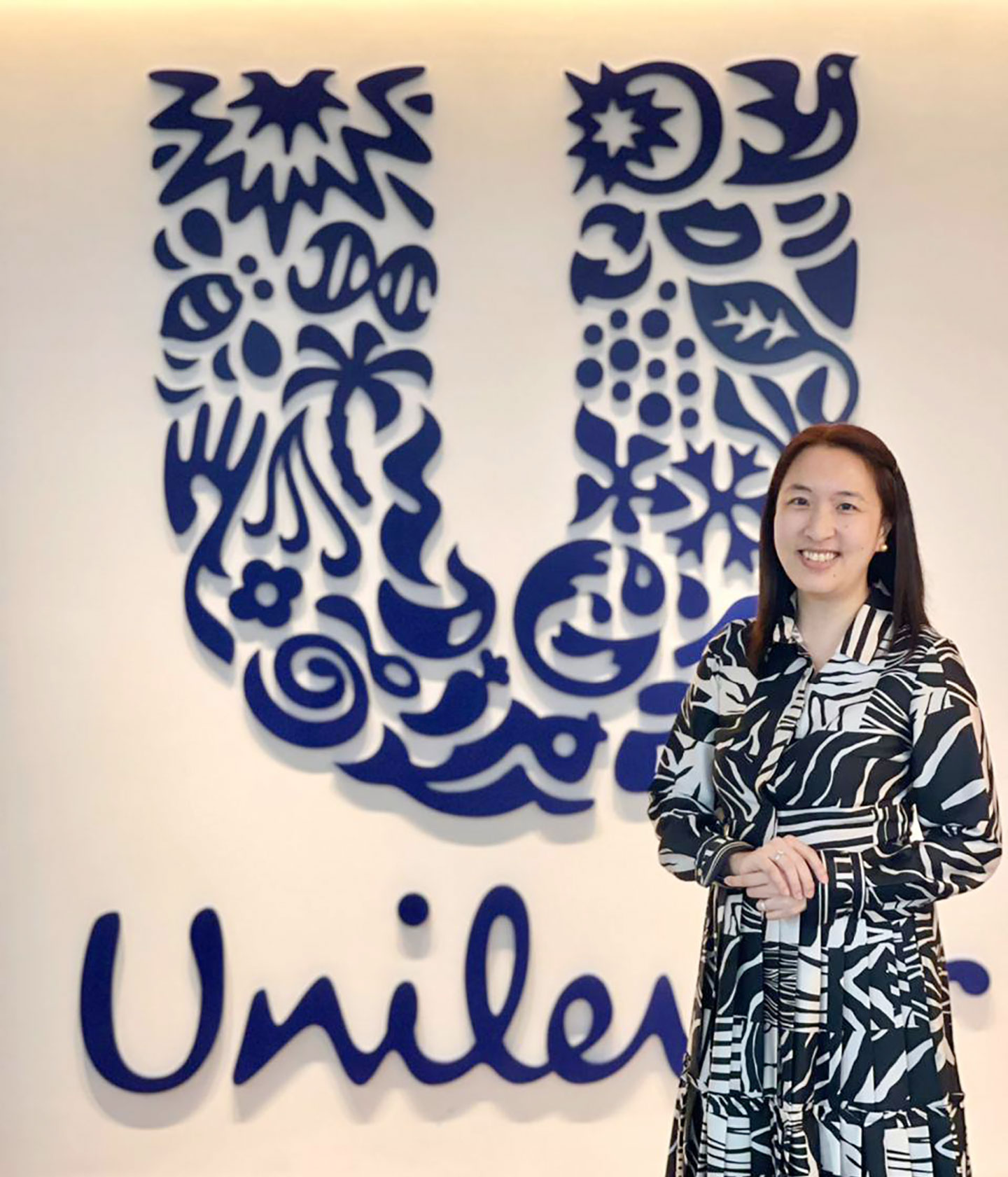 adobo presents Meet the Remarkable Marketers: A CMO Series, where we feature some of the most fearless, agile, and creative brand leaders across Asia. They share inspiration, insights, and key learnings that have shaped their business, from surpassing industry benchmarks and launching effective campaigns, to initiating best practices as they navigated through uncertain times.