MANILA, PHILIPPINES — A celebration of brand excellence and effectiveness is once again in the offing with the call for entries at the PANAta Awards 2023. A symbol of achievement, PANAta Awards is an annual industry event organized by the brand builders themselves in recognition of their peers' innovative, creative, and insightful contributions to marketing and advertising. Prestigious local and international Industry luminaries compose the jury.
This year, the event has been made earlier with the deadline of entries earmarked on May 26. Said timeline adjustment reflects brand builders' preference and sentiments as they expressed in the last survey that this is the ideal schedule when there are lesser brand activation programs and thus more time to prepare their campaign documents. With this invitation for entries, PANAta Awards 2023 also revealed more exciting and inclusive categories recognizing the ever-evolving brand initiatives and the new players.
In view of diverse business magnitude and objectives, a separate category has been allocated for SME's so that they do not have to compete with the multi-million budget of the bigger brands. This is the award for Brand Effectiveness through Business Growth where the entries are asked to show how they have maximized the use of data in propelling the brand's direction. The brand's creative use of media is highlighted in the category Brand Effectiveness through the use of Marketing Channels. This is broken down into two subcategories including single use and integrated campaign. Big budgets are not always required to achieve results as not all channels are always to be utilized. One just has to be creative and focused. Thus, these categories.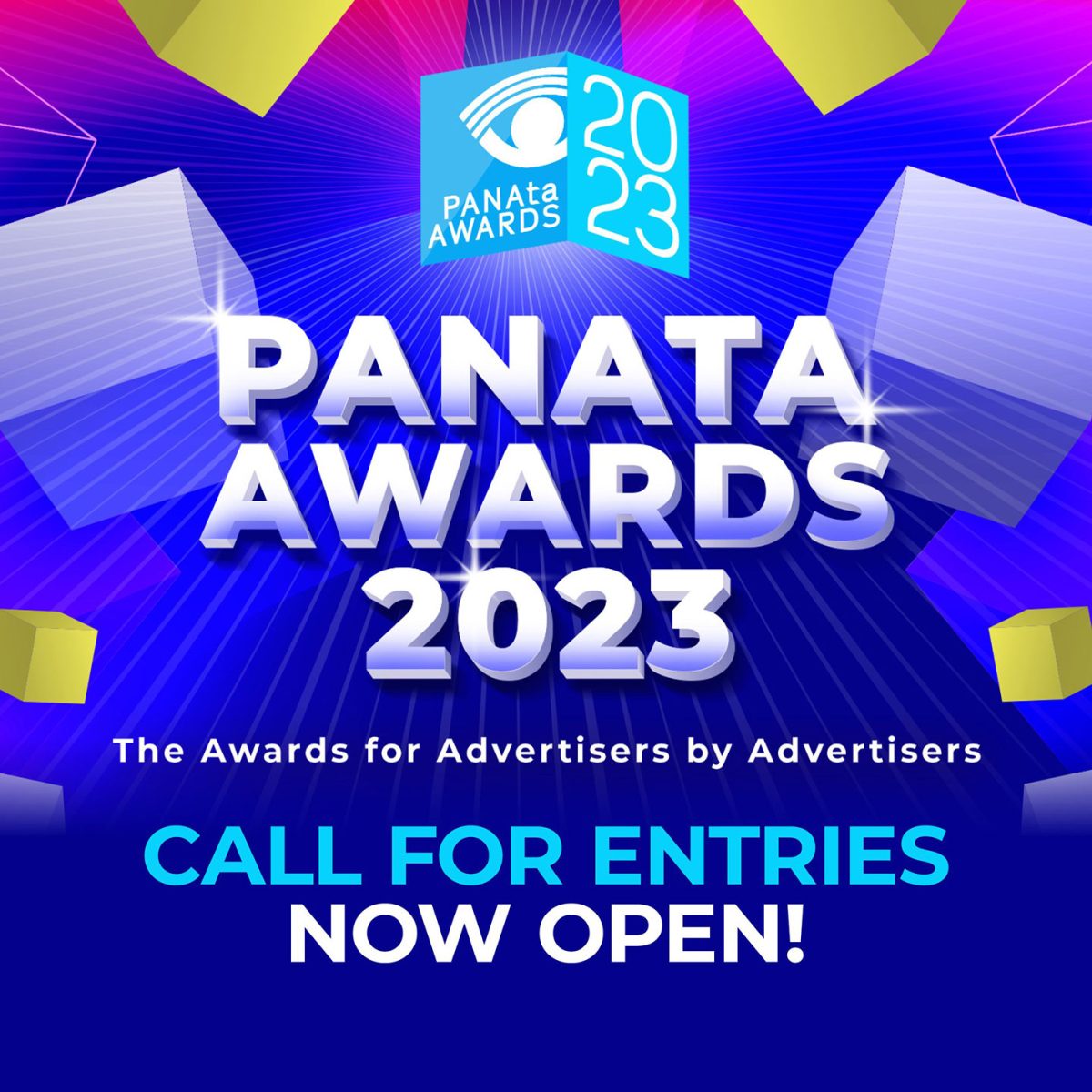 The latest addition of awards is in recognition of the brand's significant partners in accomplishing its communication plans. These include Creative Agency of the Year, Media Agency of the Year, and the Media Network of the Year. Only Brands/Clients can nominate for these categories. Here, harmonious and productive relationships of the involved parties and contributions to business growth are analyzed. Quantitative and qualitative tests developed by a professional psychometrician will be the basis for the results.
Having a well-known and respected figure associated with a brand can increase its visibility and credibility, and ultimately drive sales. In the Philippines, endorsements from popular actors, actresses, singers, and athletes make a valuable contribution to the effectiveness of the campaign. As brands take a painstaking effort in their selection, a category on the Most Effective Use of a Brand Ambassador has been included. Both the Ambassador and the Brand get a Trophy.
The role of a newbie in the execution of a successful campaign cannot be overlooked. For this reason, an award for Rookie Brand Builder of the Year was also announced. This award is given to brand managers with two to three years' experience in brand work whose discipline echoes the values of PANAta Awards – excellence in marketing and responsible brand building.
Here is the complete list of categories brand builders are vying for:
BRAND BUILDER CATEGORIES
BRAND EFFECTIVENESS THROUGH BUSINESS GROWTH
BRAND EFFECTIVENESS THROUGH EFFECTIVE USE OF MARKETING CHANNELS:

Integrated (combination of 2 or more mediums/platforms
Single Medium

BRAND EFFECTIVENESS THROUGH CSBT (Corporate Sustainability and Brand Trust)
BRAND EFFECTIVENESS THROUGH CUSTOMER EXPERIENCE
BRAND EFFECTIVENESS THROUGH INNOVATION:

Most Effective Product Innovation
Most Effective in Creative Content Innovation
Most Effective Disruptive Innovation
MAJOR AWARDS
CREATIVE AGENCY OF THE YEAR
MOST EFFECTIVE USE OF BRAND AMBASSADOR
MEDIA AGENCY OF THE YEAR
MEDIA NETWORK OF THE YEAR
SPECIAL AWARDS
PEOPLE'S CHOICE AWARD

Favorite Brand
Favorite Campaign
Favorite Brand Ambassador

BRAND BUILDER OF THE YEAR
ROOKIE BRAND BUILDER OF THE YEAR
BRAND TEAM OF THE YEAR
GRAND PANAta BRAND OF THE YEAR
To submit entries, click here. Early Bird submission gets a discounted rate until May 19. Announcements of winners and live awarding ceremonies are scheduled for September 2023.
adobo Magazine is an official media partner of the PANAta Awards 2023.