MANILA, PHILIPPINES — LazLook, the fashion-focused platform from the ecommerce site, is front and center at Lazada's epic 11th birthday this year. During its launch on March 02, Lazada unveiled a mannequin at Market! Market! befitting of its epic celebration.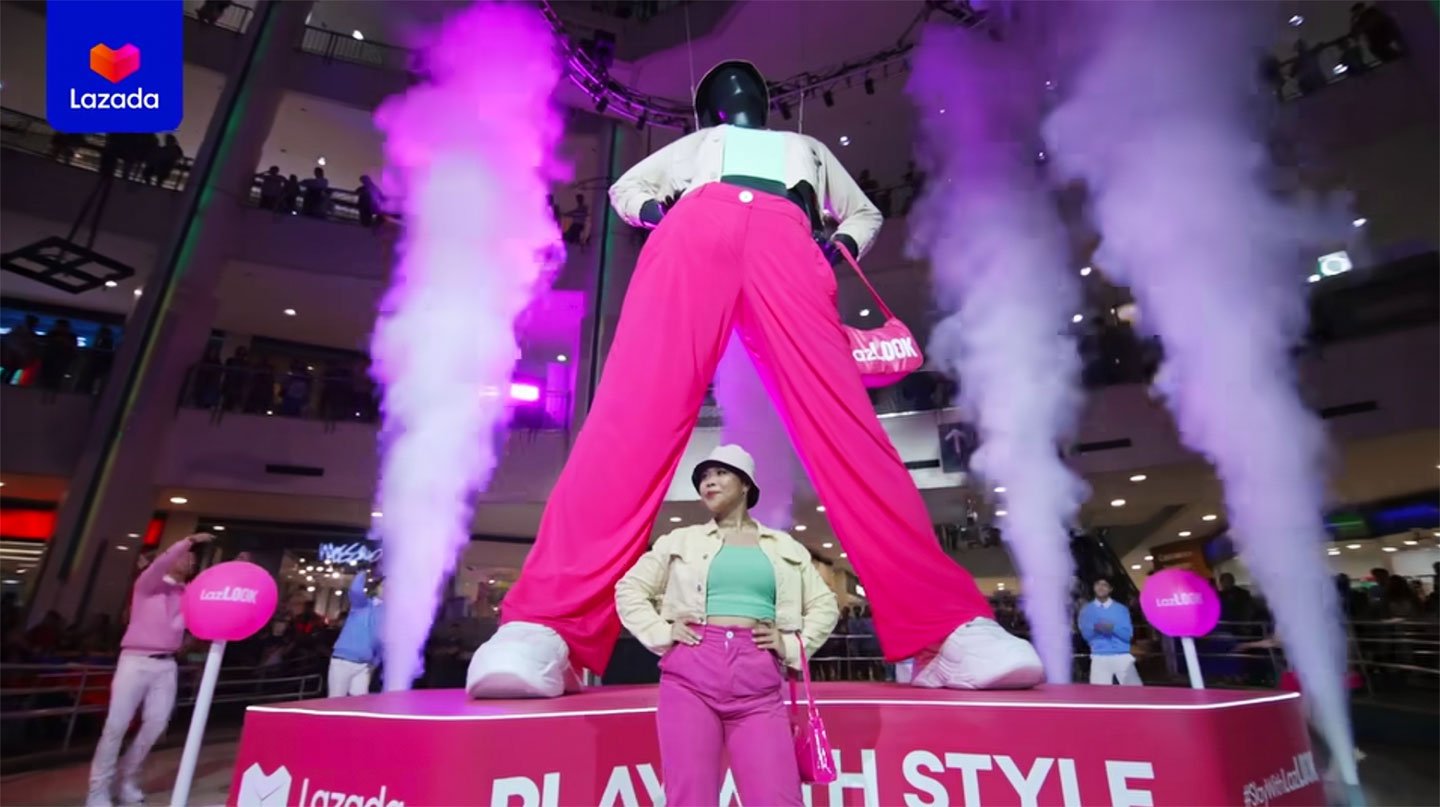 "We wanna make sure that this particular icon actually symbolizes every shape and form of women empowerment," said Kitty Calderon, Head of Marketing at Lazada.
As a fast-growing category in the app, fashion remains a powerful influence in consumer behavior, Kitty shared: "We make sure that we really listen to the consumers: what they want, and what really resonates with them. So whatever is important for them when it comes to making sure that we bring the widest assortment of products, the best deals that we have in the market, and even at a price parity point."
"We're actually all going back outside already and fashion is one of those things that you need like clothes, accessories, hair accessories, hair products so thats one of the core things that we see is really trending right now, and it's one of the core focuses of the things that people buy on the app so it's very important," added Kitty.
Accessibility is one thing that Lazada prides itself on, and because of that, the interface also caters to how Gen Z and millennial consumers would shop.
"We made it appear as a magazine style. If you want athleisure, if you want cottage core kind of a trend, it's there in the app and you can shop the entire look in it as well so I think it's something that differentiates us," she explained.
As it turns 11 years old, Lazada is still innovating to move forward with the convenience and beauty of shopping online: "There's a lot of things in store for LazLook. We are working on something that is very exciting for the consumers but right now, what we really wanna offer first is to really make sure that each and every one of the female consumers that we have are really aware of what LazLook offers, which is affordable and trendy assortment or choices of products in the platform," Kitty stated.
The Lazada Epic Birthday Sale is happening until March 13. Click here to check out LazLook.