SHANGHAI, CHINA — Coca-Cola is inviting Chinese consumers to beat the lethargy of the summer and come together in unexpected, interactive ways, with the launch of offline and online experiences, including a "metaverse music festival" that leverages the power of music to unite and lift up spirits. Imagined and developed by creative agency Ogilvy Shanghai under OpenX (WPP's bespoke team dedicated to Coca-Cola globally), the "Share a Coke" summer campaign was launched in Mainland China, Taiwan, Macau, and Hong Kong, turning every Coke bottle into a connection point for friends to engage and create magical shared memories wherever they are, something deeply important for digital natives.
Tapping into the insight that local Gen Z shoppers particularly enjoy the thrill that comes with surprises, Coca-Cola joined hands with Ogilvy Shanghai to create a limited-edition Coca-Cola "Summer Get Together" Bottle, with labels that transform as your drink to provide Coke lovers with hundreds of fun scenarios to enjoy the summer with their friends.
The activations also extended online to further facilitate connections, through two interactive mobile games:
With the Social Generator, Coca-Cola brought the "Summer Get Together" Bottle concept into the digital world through a WeChat-embedded game. By shuffling their phone, users can generate a social poster with summer activity ideas and can tag their friends to meet up offline and share a Coke together.
Coca-Cola then launched its own "metaverse music festival", using metaverse-inspired 3D-fication of avatars, 3D gameplay experience, and a chained "share-challenge" mechanism.
When entering the game, users are invited to customize their avatar and choose one of four scenarios to music-battle their friends. Played just by finger tapping, each gameplay is rewarded with special lucky draw coupons, with the added excitement of out-dancing friends over the summer. As players invite their peers to join the challenge through social sharing, their avatars will all appear on stage at the same time – a way to foster connection even in the virtual world.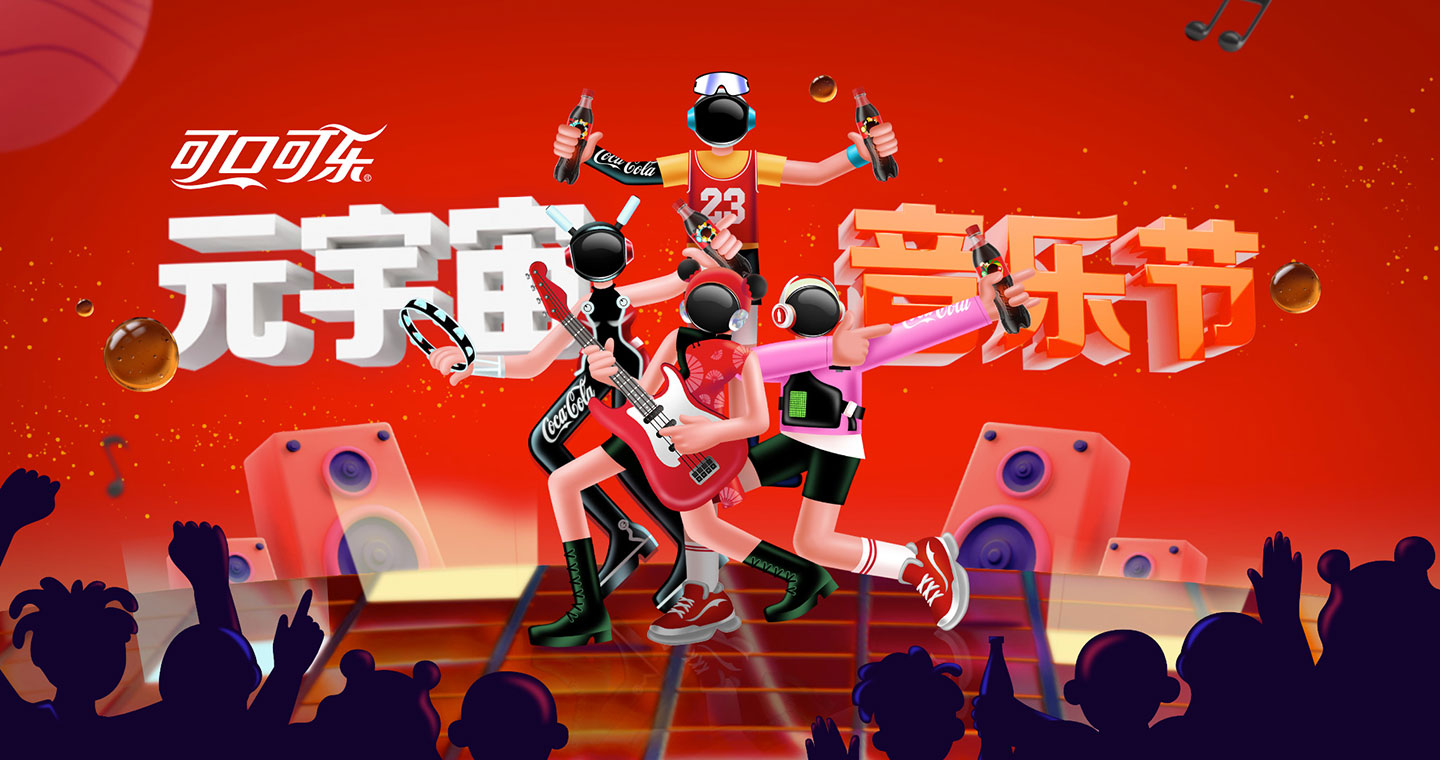 The entire campaign was amplified on social, as Ogilvy produced short humor-filled videos that went viral on Weibo and Douyin, generating over 140 million impressions.
Elsa Gu, Senior Creative Manager, Coca-Cola™ Greater China, and Mongolia, said: "Nothing beats the flavor and refreshment of Coca-Cola on a scorching summer day. Coca-Cola has always been a beacon for connection, and this year more than ever we wanted to bring the real magic of summer to life by inviting consumers to unlock fun activities and celebrate moments of shared happiness with friends around their favorite drink through a range of offline and online storydoing experiences, as well as interactive meetups in the metaverse."
Commenting on the campaign, Ole Luk, Coca-Cola™ Category Lead of OpenX in China said: "We are uniquely placed to help clients create impact in the current macroeconomic landscape through the cross-capability OpenX team setup. This campaign is a fantastic example of the power of borderless creativity in producing work that generates stronger bonds between the brand and its target audience."