HONG KONG — Excitement is rising as PayMe prepares to join the Consumption Voucher Scheme (CVS). To celebrate this momentous occasion, Hong Kong's beloved idol Keung To is once again joining forces with PayMe's mascot PayMeow to inspire people to 'spin' and switch their CVS deposits to PayMe, Hong Kong's e-Wallet. By switching to PayMe, they can spend at over 35,000 merchants across the city.
Jaslin Goh, head of marketing, CX, and design at PayMe HSBC, said, "With PayMe now part of the CVS, it gives consumers thousands of more ways to spend with all the merchants who welcome Hong Kong's e-Wallet. We're excited to work with Keung To again, to help us get our message out to 'spin' and make the switch to PayMe for the next round of CVS. This latest campaign builds off our success over the last 12 months as PayMe continues to grow from strength to strength."
This campaign continues PayMe's collaboration with Keung To, who previously promoted their eWallet and innovative Chinese New Year e-Laisee offer. To encourage people to switch their CVS to PayMe, they'll have the chance to share HKD 40 million in rewards and even win a luxury electric car.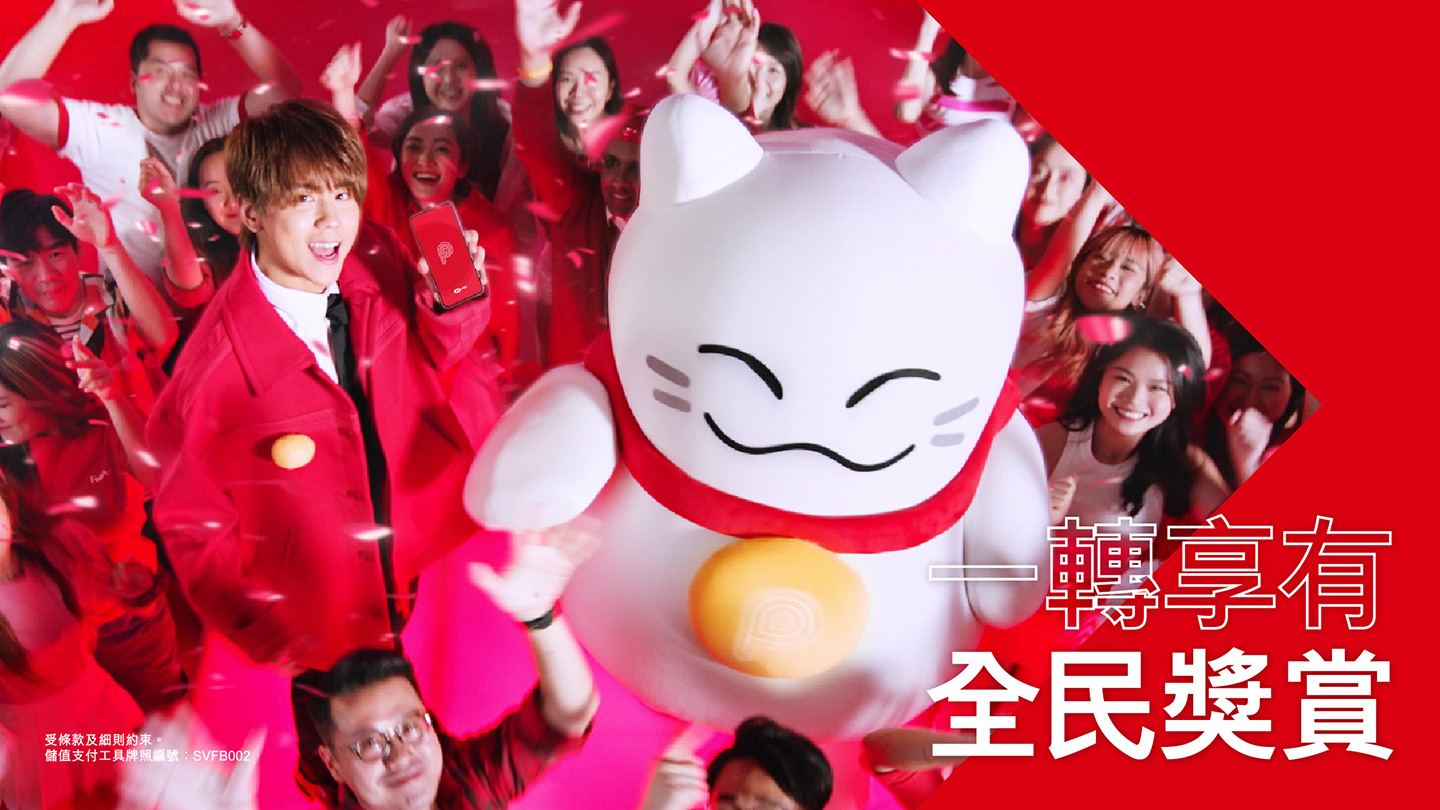 Buji Ng, group creative director at Ogilvy Hong Kong, said, "We were so excited to learn that PayMe was part of the CVS! As a new player in the second phase of the scheme, we're in a tricky position, because everyone has already registered with a certain payment method. Our biggest challenge is how to break this "pattern" and encourage people to switch to PayMe. That's how we came up with the idea "Switch to PayMe", which has a unique and ownable hook. It plays around with the Cantonese meaning of "switch" and "spin". So, we created a signature Keung To move called the "KT Spin", a very simple spin that you can do to join in on the fun that PayMe brings."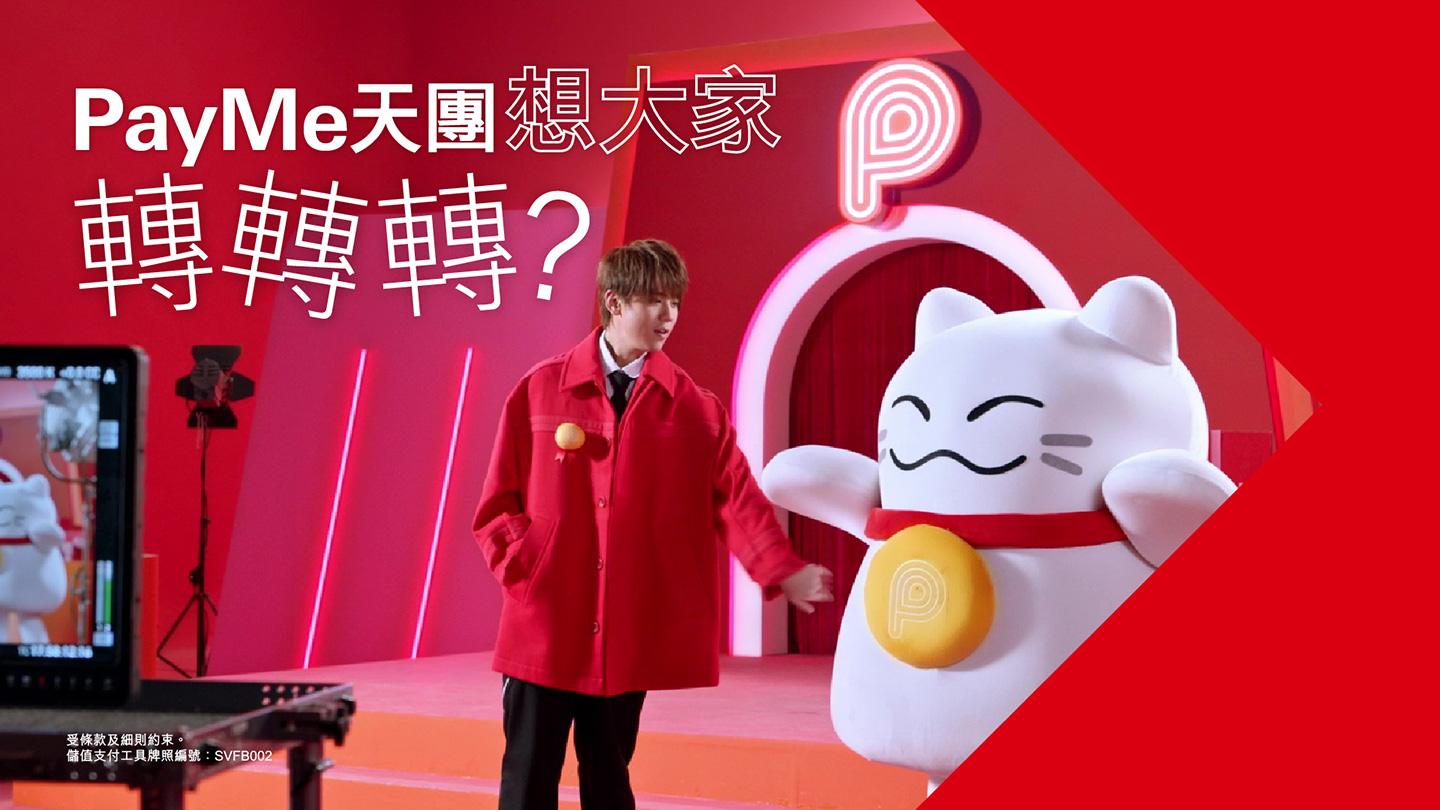 Keep an eye out for Keung To's "KT Spin" and learn the move from him and PayMeow to switch PayMe for the next round of the CVS. The campaign kicks off on 6 June 2022, with the promotion period running until end of the 2022 (Phase II) CVS registration period.
CREDITS:
Client: PayMe by HSBC
Head of Marketing, CX and Design: Jaslin Goh
Project Team: Sonia Li, Kirsten McLennan, Jack Lee, Ken Pang, Nalin Pushpakumara, Anthea Chan, Kay Lam, Sarah Mah, Ariane Fong, Angie Yau, Bharat Bhusan, Andrew Ng, Debbie Wong.
Creative Agency: Ogilvy Hong Kong
Executive Creative Director: Matthew Nisbet
Group Creative Director: Buji Ng
Associate Creative Director: Chevy Ho, Keniz Cheng
Senior Art Director: Jo Wong
Senior Copywriter: Leroy Cheng
Social Team: Dino Man, Ivy Ching, Vickie Lam
Agency Producer: Grace Chung
Account Management: Connie Ho, Cheryl Wan
Film Director: KK – Sparx Limited
Photographer: Ricky Lo – Ricky Lo Photography Studio
Music Composer: Chan Kwong-wing – Click Music, Hong Kong
Post-Production: The Farm
Media Agency: PHD