BANGKOK, THAILAND – A new campaign from First Choice in Thailand imagines what humans may look like 10 years from now if they were created using artificial intelligence. Will we see an explosion of differences? Or arrive at a future where labels are obsolete, and people refuse to be stereotyped?
Called 'First Generation', the film's AI-generated protagonist is played by gender-fluid actor, model and singer Krit Amnuaydechkorn, known as PP Krit, who is known for portraying characters who represent diversity in TV series, films and music videos. An advocate for inclusion, PP Krit is best known for his image of diversity and equity for Thailand's young generation, encouraging them to be proud of who they are.
"The beliefs and attitudes of younger generations in Thailand are shifting. Everyone wants to be accepted, no one wants to be judged, yet very few brands in Thailand have been bold enough to stand up for a more inclusive future. Inspired by PP Krit's own story as someone who is always true to himself, we are reminding people that First Choice's products and services are tailor-made to support the lifestyle, ambitions and dreams of this generation, and the next one, too," explained Athip Sinpagekan, EVP Head of Marketing at First Choice.
First Choice credit cards offer benefits that are designed for younger consumers such as credit health checks, spending controls, no annual fees (when spending as specified), year-round benefits, bonus points and cash-back rewards.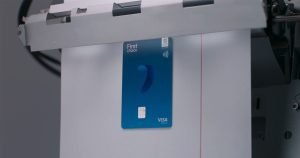 Sompat Trisadikun, Chief Creative Officer at Leo Burnett Thailand, said, "We had the idea of reflecting PP Krit's own story of standing up for social acceptance by emulating the process of generating humans with AI. We hope this campaign will engage a new generation that wants to be supported and accepted for who they really are, while promoting First Choice as a bank whose products can support a more inclusive future."
First Choice is known to tap into the Zeitgeist to connect with younger generations and promote products and services that are tailored to their needs. Last year, its Cannes Lions-winning 'Metaverrrrrr' campaign parodied the idea of filming a commercial in the metaverse just as hype surrounding the metaverse was growing.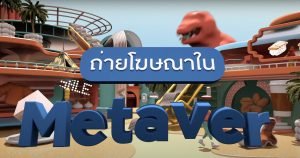 CREDITS:
Client: Ayudhya Capital Services Company Limited
Brand: Krungsri First Choice
Agency: The Leo Burnett Group Thailand (Alpha245)
Chief Creative Officer: Sompat Trisadikun
Executive Creative Director: Ariyawat Juntaratip
Group Creative Director: Sarut Yungcharoen
Creative Group Head: Kittinat Prasomsap
Art Director: Sompat Trisadikun, Ariyawat Juntaratip, Sarut Yungcharoen, Sarita Virunechavee
Copywriter: Kittinat Prasomsap
Account Management Director: Rathawan Sukanake
Group Account Director: Pattra Ketsamathi
Account Manager: Naphat Chiangrat
Agency Producer: Rungrudee Chinpratan
Head of Strategic Planning: Doungjai Sawasdee Moyon
Senior Strategic Planner: Tanpisut Sophonratana
Production Company: Factory01 Co., Ltd.
Film Director: Wuthisak Anarnkaporn
Assistant Film Director: Mattanee Uajarernsup
Production Producer: Rungtawan Nanthasaen
Cinematographer / D.O.P: Pithai Smithsuth
Editor: Jirawat Jirawangso
Sound Production Company: Mellow Tunes
Post Production Company: One Cool Production