MANILA, PHILIPPINES — Before Pepe Torres joined Maya, the brand was still known as PayMaya — the app that was, by his own admission, "a clear number two" in the e-wallet scene. Despite having a strong B2B  business that changed the game for online and offline payments (think of McDonald's new self-service kiosks, for one), the B2C side was left wanting despite its robust set of features.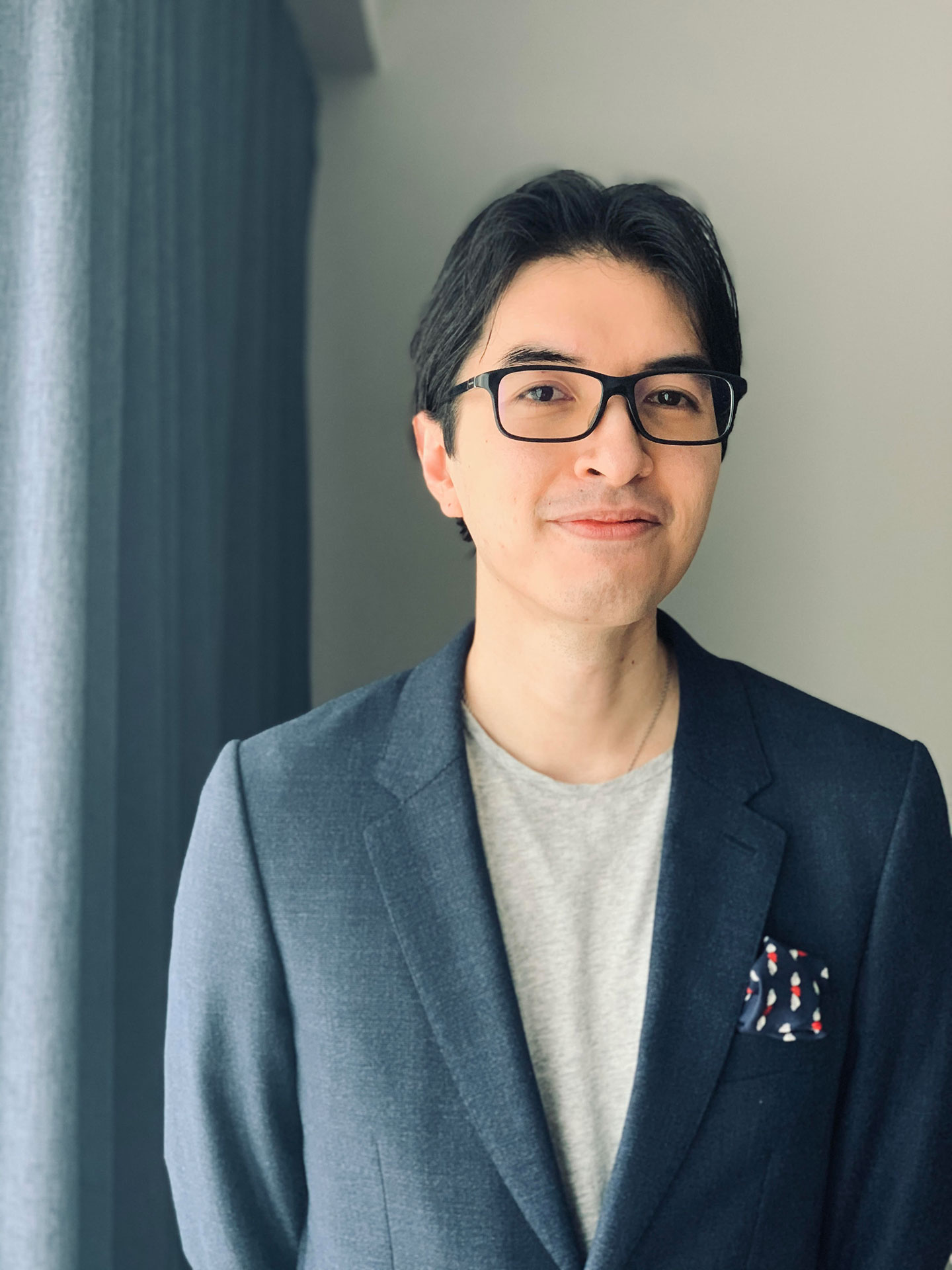 A year into his role as CMO of Maya, the brand made significant strides. This year, Maya was singing a different tune — in place of the maya bird and its sanguine green and blue hues was a sleeker, bolder, more confident aesthetic that reflected its offerings and aspirations: "It's everything and a bank."
"I actually pitched the transformation into a bank and the rebrand during the interview process last year," Pepe shared with adobo Magazine, adding that the fintech company's willingness to innovate was what compelled him to join. "But they were way ahead of me. They were already working on becoming a digital bank so I was truly impressed with how open-minded and progressive the culture and the leadership is at Maya. We all agreed we wanted the rebrand to be strategic, substantive, and meaningful to the customer because we are transforming from an e-wallet into the most technologically-advanced digital bank in the Philippines."
Pepe said that being first runner-up in the e-wallet race allowed them the agility to do an entire overhaul. "One thing that [running] behind can force you to do is take a step back and reassess, 'What's the way forward here? How are we going to win? What problem are we going to solve better than our closest competition?'" 
What the CMO and his team realized was amid the digital marketplace of having everything at one's fingertips was the emerging pain point of simply having too many financial apps. 
Through his leadership, Maya set out to communicate an all-new experience for their users — seamlessly integrating banking, crypto, and an e-wallet into one experience. "We're the first to bring this to life in the Philippines, and from what I've heard, we're also the first in Southeast Asia to bring this together."
The new strategic shift towards massive adoption — and by extension, its rebrand — Pepe's team took was based on anchoring itself on a younger, digital-savvy generation. "We know it is always the young adults of a given time that teach everyone else how to use a new digital app. We've seen that across different categories: millennials taught people how to use Facebook, Instagram, and Airbnb. Now, we're seeing it with Gen Z and TikTok."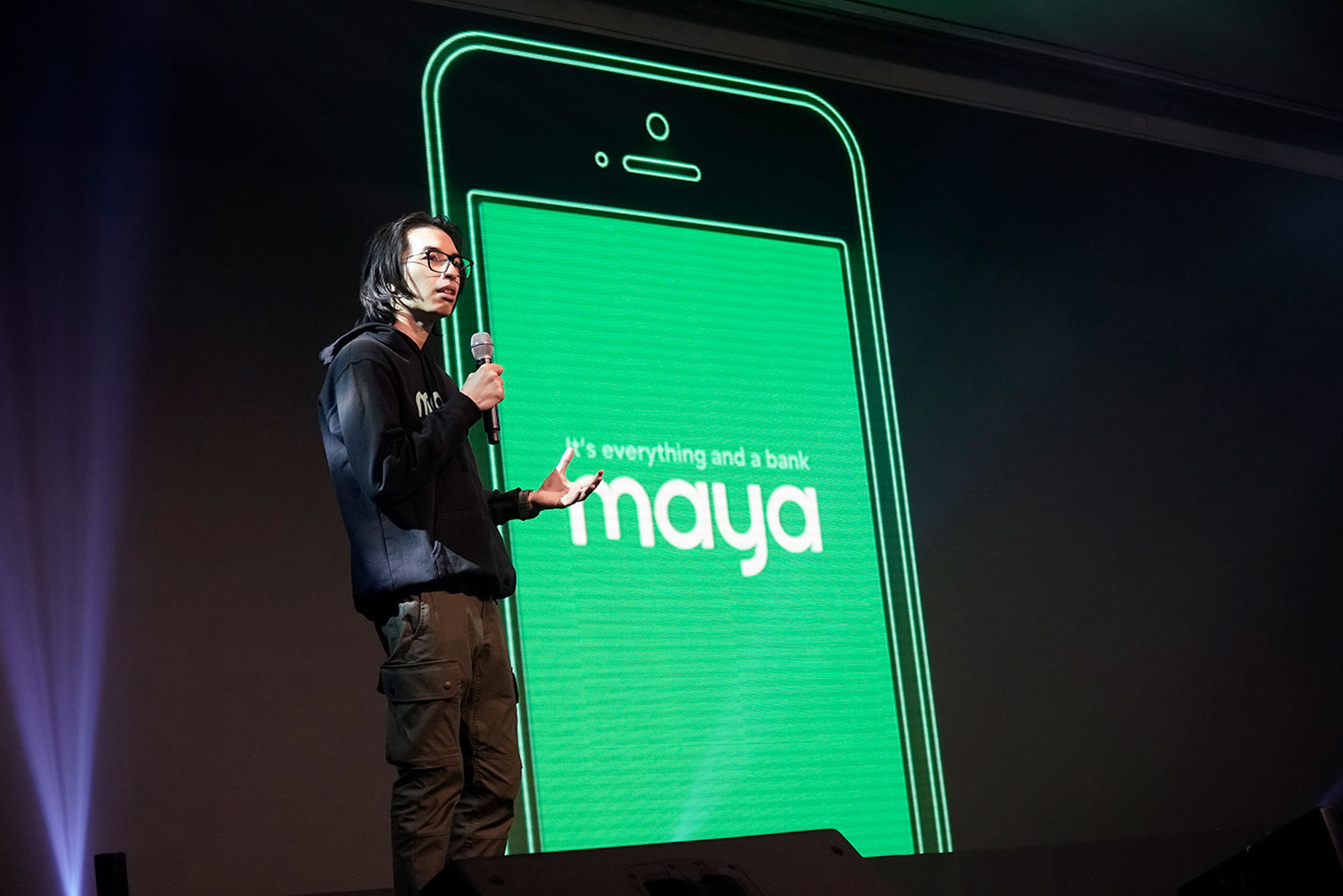 Pepe Torres talked to adobo Magazine about emerging from second place, why the Maya rebrand goes beyond cosmetics, and how the lines of marketing and product development blur in the fast-paced world of tech.
adobo: Since joining Maya last year, you were involved with the company's rebrand from PayMaya to Maya. How extensive was this change — was it more of an overhaul or a cosmetic change?
Pepe: It was definitely more like an overhaul than a facelift. In fact, this is the most exhaustive and exhausting rebrand everyone at Maya has ever worked on. I used to work in fast-moving consumer goods and a rebrand in that context means a change in packaging, advertising, and point-of-sale material.
But in the context of a tech company, the breadth and depth are practically incomparable. We have a rich B2B and B2C ecosystem with tons of products and features.  The whole app, which the customers experience regularly, has to change in line with the rebrand of our customer service channels and all of our communication touch points. And we're even going through a cultural rebrand internally.
We were very clear that it's not supposed to be a cosmetic thing. It's meant to work for the whole company, and guide not just the brand but also the product choices we make, the business choices we make, and so on.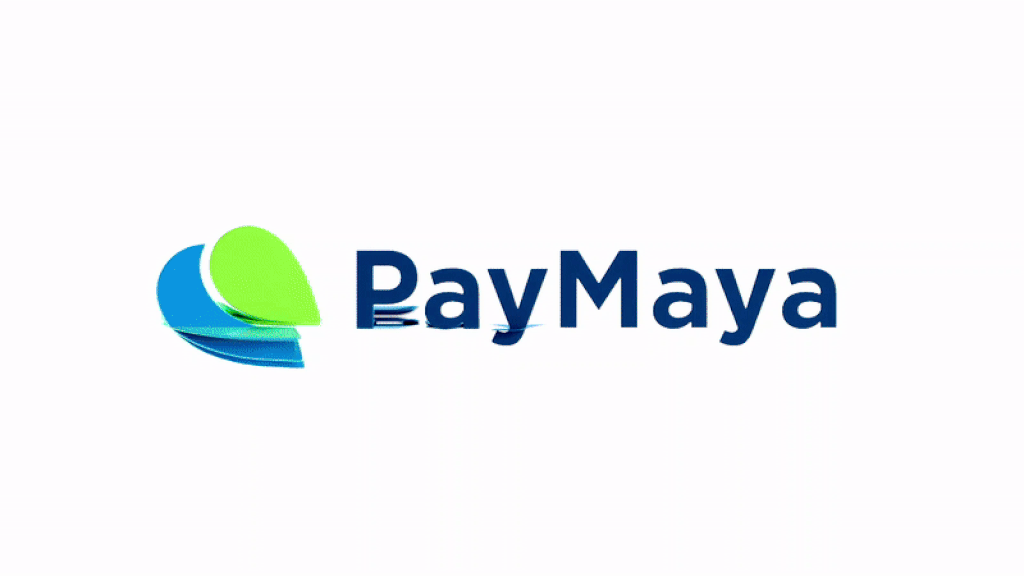 Can you share with us the framework or big idea behind changing PayMaya to Maya? What were the most important elements that you wanted to communicate?
In the pre-smartphone age, you only had to go to one bank branch to get anything financial done.
But today, the average employee has a traditional bank where their salary normally comes in – but chances are, they don't like the digital experience that comes with it. And so then they might opened a new digital bank account because it's a better experience or a higher interest rate. Then they might have an e-wallet because the payment experience is better and more rewarding. And then if you're exploring crypto, that's a whole different app, right?
Having your money all over the place has become a big pain for customers. We saw an opportunity to offer simplicity in a world of increasing digital complexity. A whole new value proposition that goes beyond payments and elevates us into the world of banking. That requires a massive rebrand especially if "pay" has been in your name for years.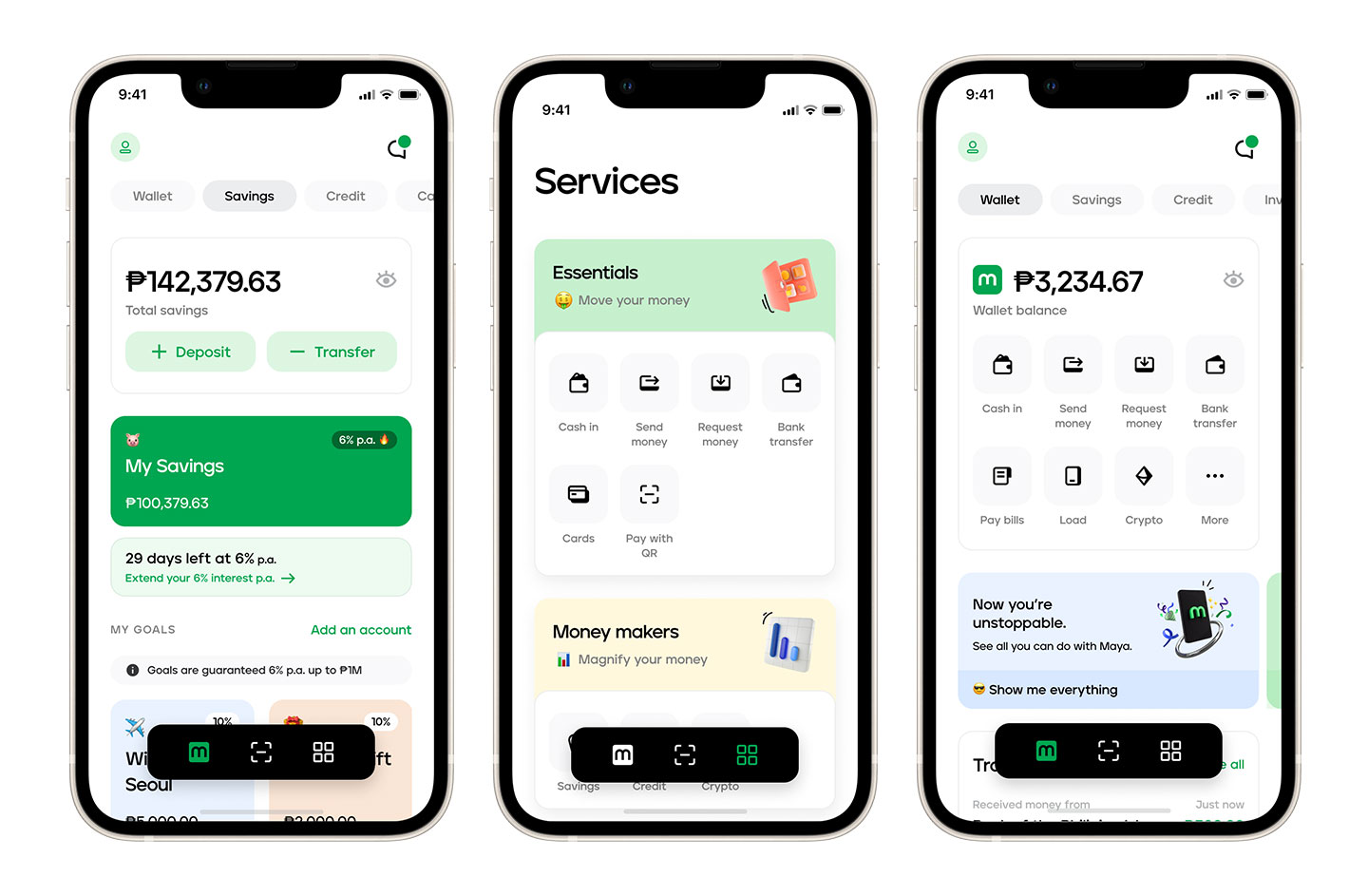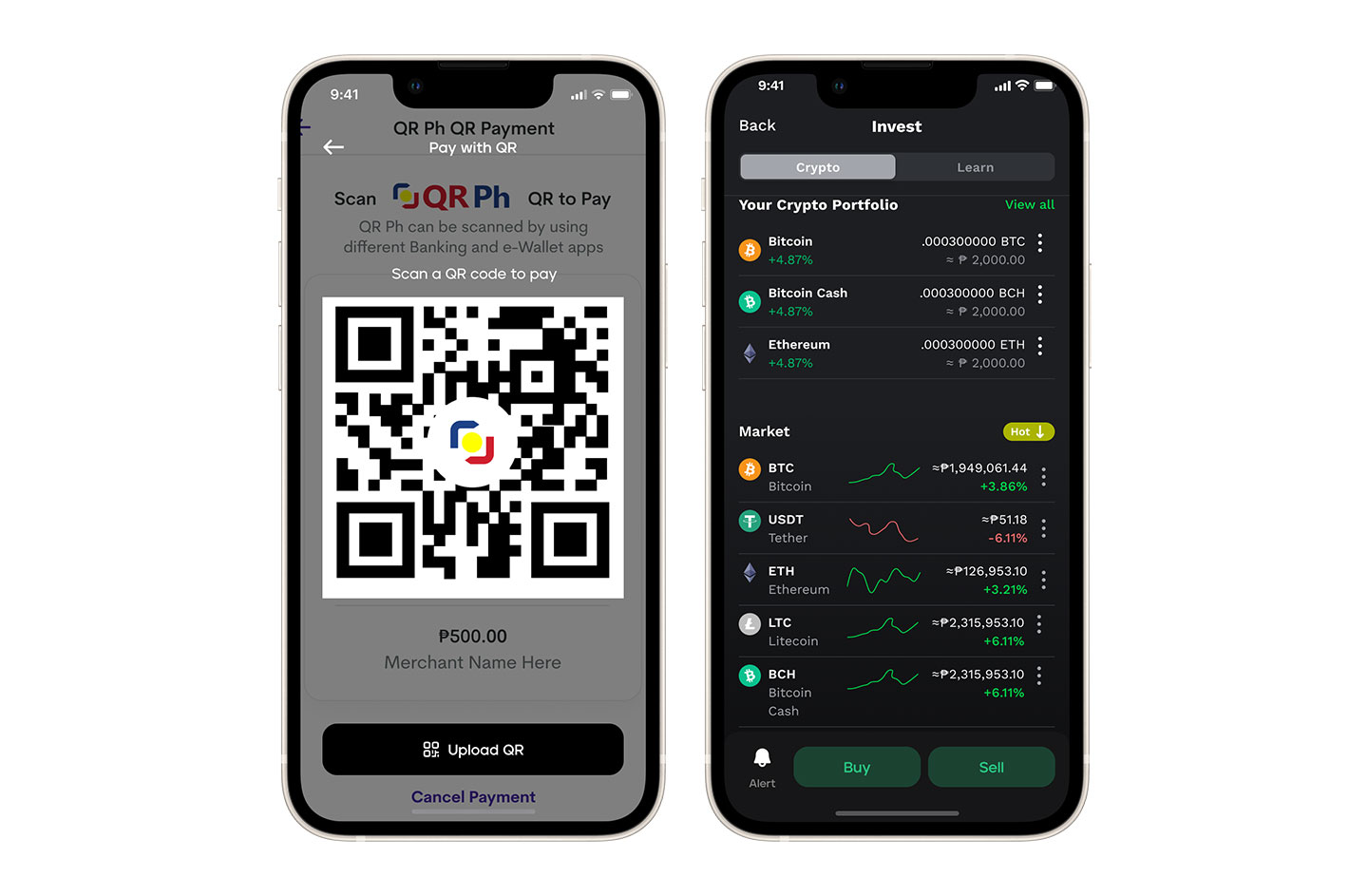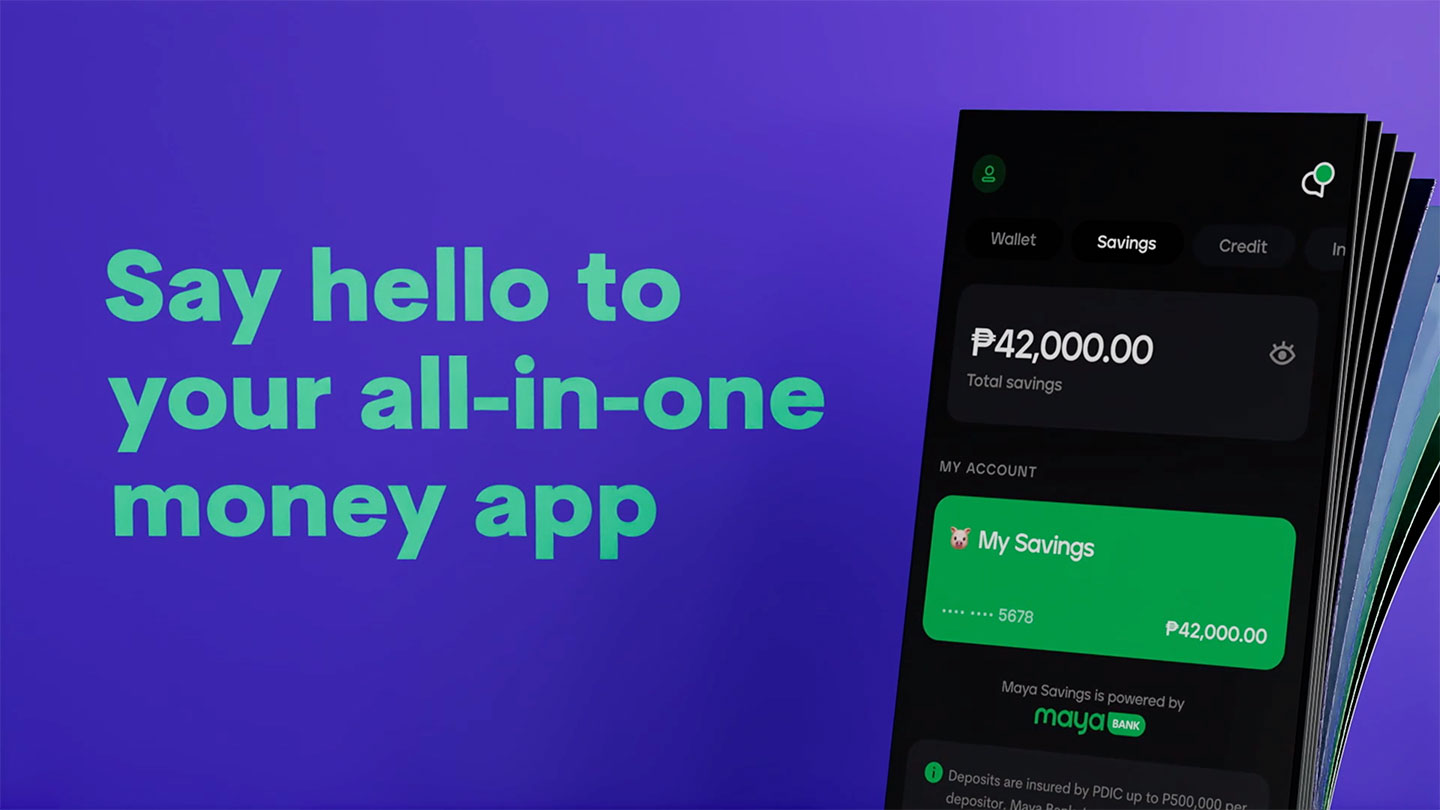 You've worked with various companies in different fields throughout your marketing career. Are there any unique challenges to working with a tech company?
I've had the pleasure of working with two big, traditional companies like P&G and BDO. I've also had the pleasure of working in high-growth tech companies like Airbnb and now Maya. The biggest challenge is marketing at the speed of tech. When I jumped from P&G to Airbnb, [I realized] how much shorter the timelines were. Now, with Maya, what became very clear was to change what my metaphor is for what the work is like. [In P&G, I was] taught that you're always like a conductor of an orchestra. That calls to mind an environment that's very structured, disciplined, everything is supposed to fall perfectly into place, everyone should know exactly the note that they're supposed to play by a certain time. 
What I found is tech companies don't work like that. The product scope might get staggered out versus what you originally envisioned or there could be dramatic shifts in the market environment that were just not there six months ago. What we learned to do is to be much more improvisational. Instead of being like a classical music orchestra, we should be a jazz band willing to riff off of each other, play off of what the audience gives us.
The field of marketing has evolved in the past decade — more so in the past two years. How do you foresee the industry moving forward from here?
In the intersection of marketing and tech, what we're going to see is a lot more harmonization between marketing and product, where if you're both innovating at the same speed and you're completely in sync, it will eventually be hard to tell where marketing ends, and where product begins, or vice versa. It's going to be just a brand where that experience has to delight the customer. If you look at where more of the marketing investment is going, I'd say most of them are apps. That is giving rise to a whole new type of behavior and a new way of customers experiencing your brand, whereas before, a lot of the innovation for a brand really came from marketing and communication.
It's the collaboration, the harmony, and the play between both, and I do think we're developing that at Maya. Something I really enjoy is that we're not a manufacturing line where R&D and product cook up something on one end, and then it will only reach us when we have some visibility. In practice, we're very collaborative. We've recommended some things on the product roadmap, because we think that's what's going to be delightful to customers.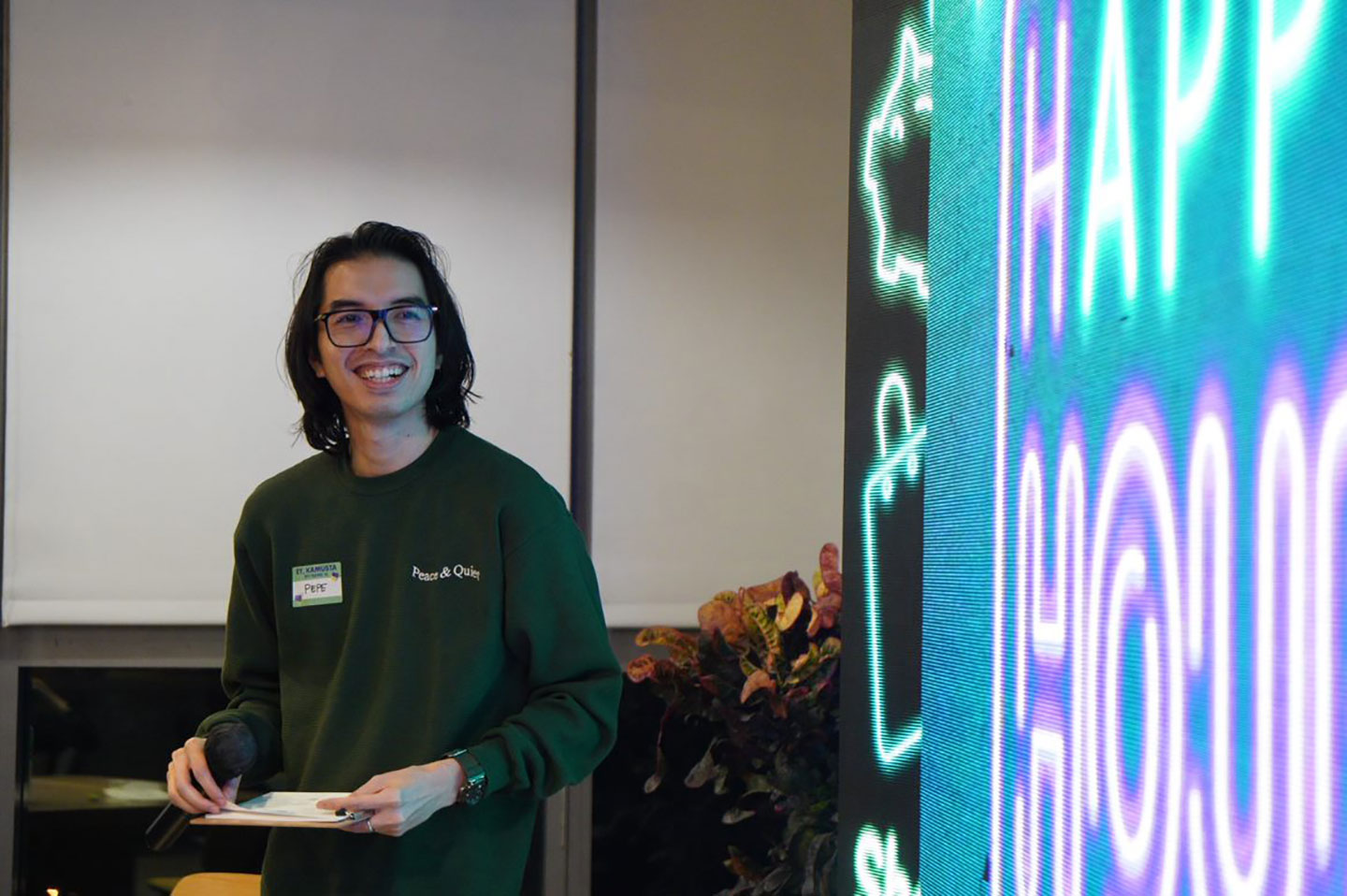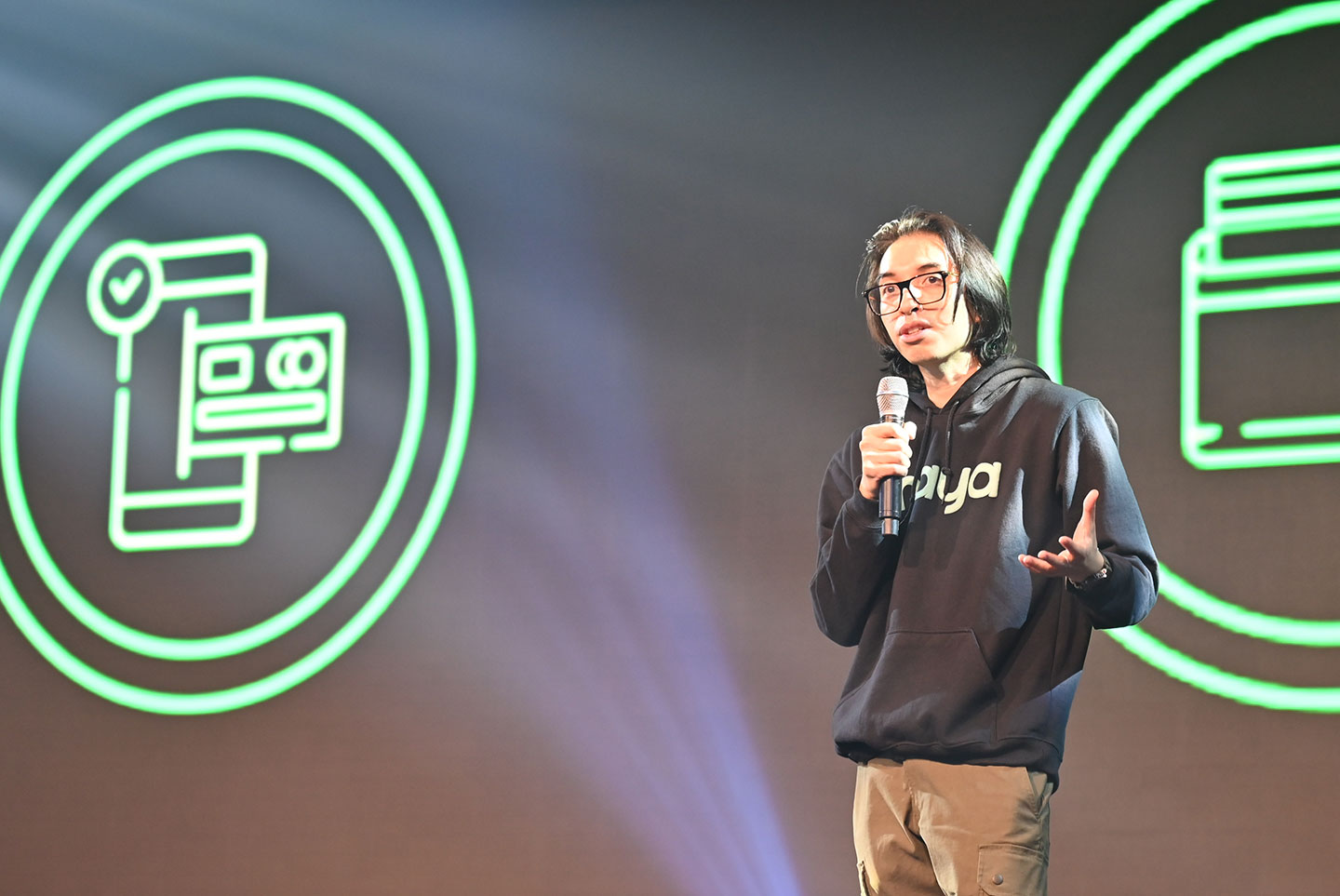 The pandemic has also sped up digital adoption in Asia-Pacific, accelerating several digital trends to the fore such as the cookieless race or XR tech, for instance. How does this affect your brand, and how are you coping with these looming digital changes?
Ultimately, you need to just keep going back to the brilliant basics of "Where are our customer eyeballs at?" But we do try to go beyond and create work that also attracts a disproportionate share of attention and conversation.
I think the bigger thing is that we have learned to embrace improvisation as part of our marketing culture. That just makes us far less likely to be frustrated with a constant change, and we end more likely to have fun and innovate along the way, to figure out, "How do we deal with this latest curveball that was thrown at us?"
Consumer behavior has changed rapidly in the past two years. More than halfway into 2022, what are your insights on this new consumer behavior and how has this affected your marketing framework, objectives, and strategies?
I think we have to just always be prepared, that media habits will keep this shifting and changing and evolving at a rapid pace. But we also try to keep in mind that the market has just gotten incredibly more complex with lots of layerings, lots of new options for the customer.
Think about shopping. Ten or 15 years ago, we didn't have all these aggressive ecommerce players yet, but we had the malls. Today, we still have the malls, and then on top of that, we have the ecommerce players. Closer to our industry and finance, we still have all the traditional banks. And then on top of that, we have these new, aggressive FinTech players — there's six digital banks that are launching this year, including us. It all feels like it's mushrooming and just getting more and more complex, which is why we feel very confident about the path that we're taking. 
So, we're finding that it pays off to offer simplicity in a world that is just increasing in complexity and noise. I would say that's probably the biggest thing that matters to us — when we communicate as a brand, to keep in mind that things are twice as complex for customers, there's twice as much noise. And that's where we have an opportunity to create value.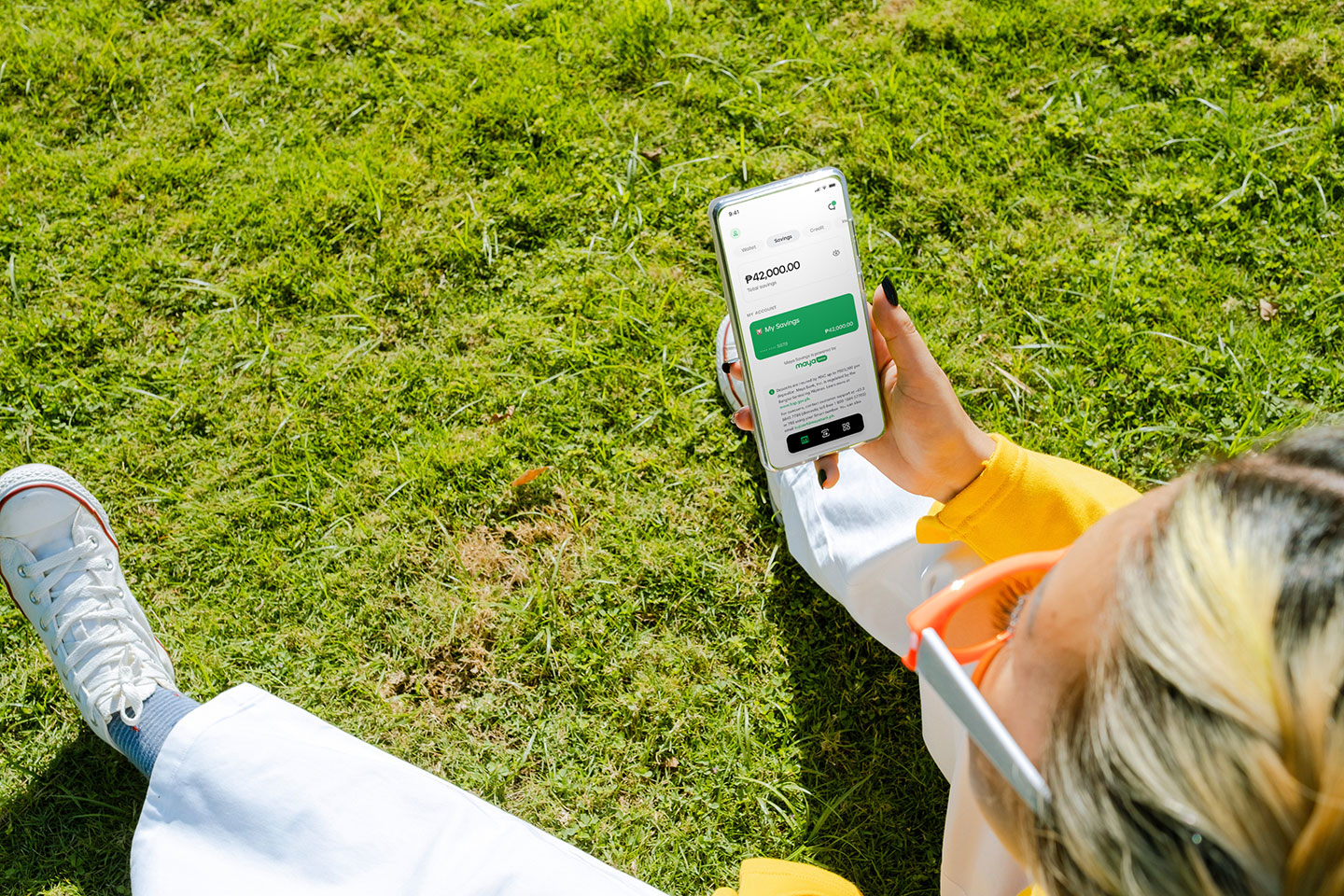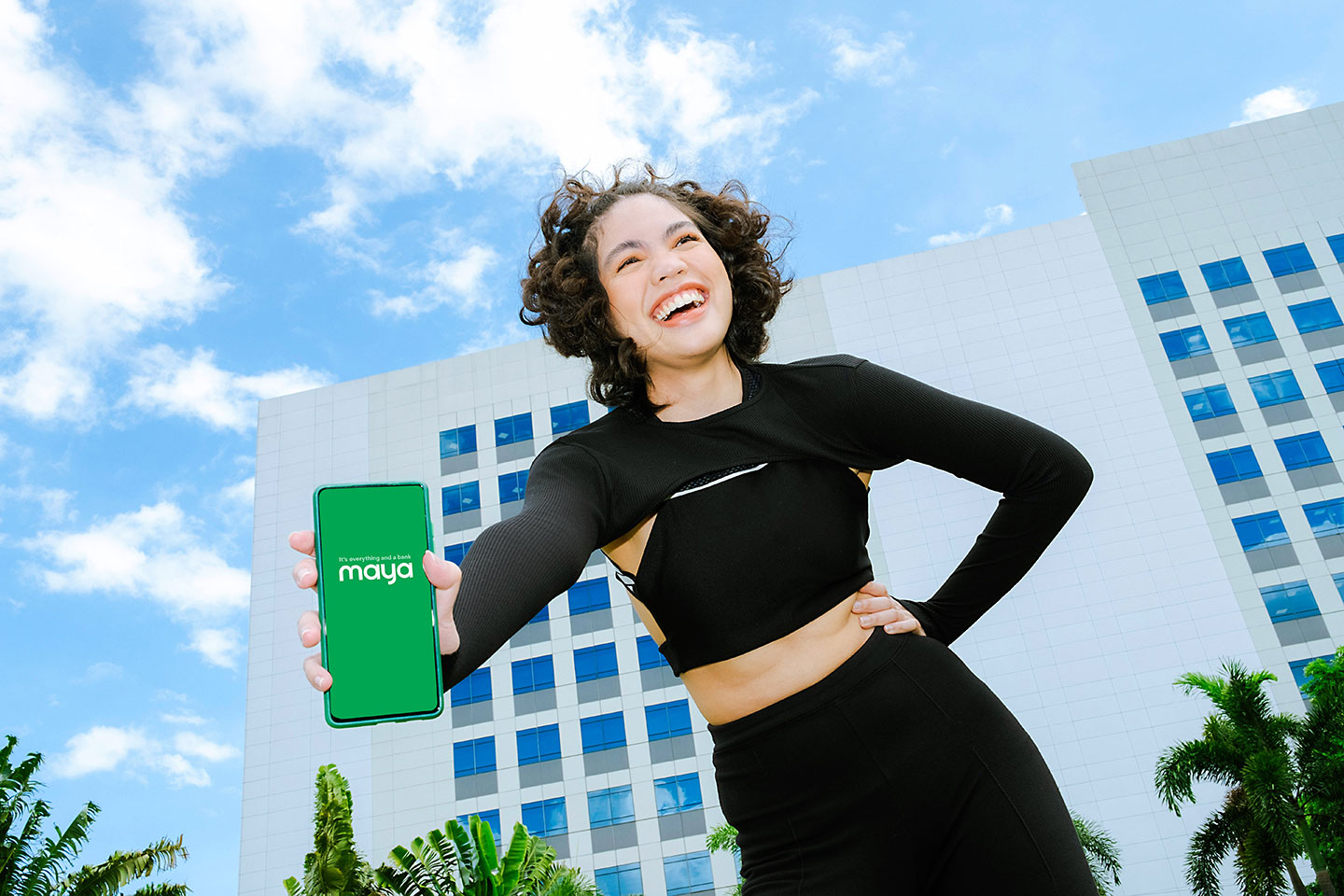 What makes an effective campaign? Could you share with us your creative process? Can you share with us some case studies or campaigns that you have done that showcase the points on effectiveness and your creative thinking process as shared above?
An effective campaign delivers business results and grows the brand. That's maybe not rocket science, nor is the fundamental process, which starts with a very strategic brief. But it's an approach to briefing that I've carried with me from my days at P&G to wherever I've gone, and now here at Maya. The discipline and clarity are very important. We spend a fair amount of time and energy making sure that the brief that we provide to our creative partners is a brief that we can be proud of and say: this is compelling, this is clear. And this should be creatively exciting.
We also have to make sure we deliver 100% on our side of the bargain. If we have a great brief, then our creative partner has no excuse to deliver anything less than great creative work — that has always been my philosophy. After you get there and make a great brief,  something that we've learned to become more comfortable doing at Maya is being willing to take creative risks, and be willing to improvise to actually nail the execution. Because as great as your brief might be, execution is the only strategy that the customer ever sees.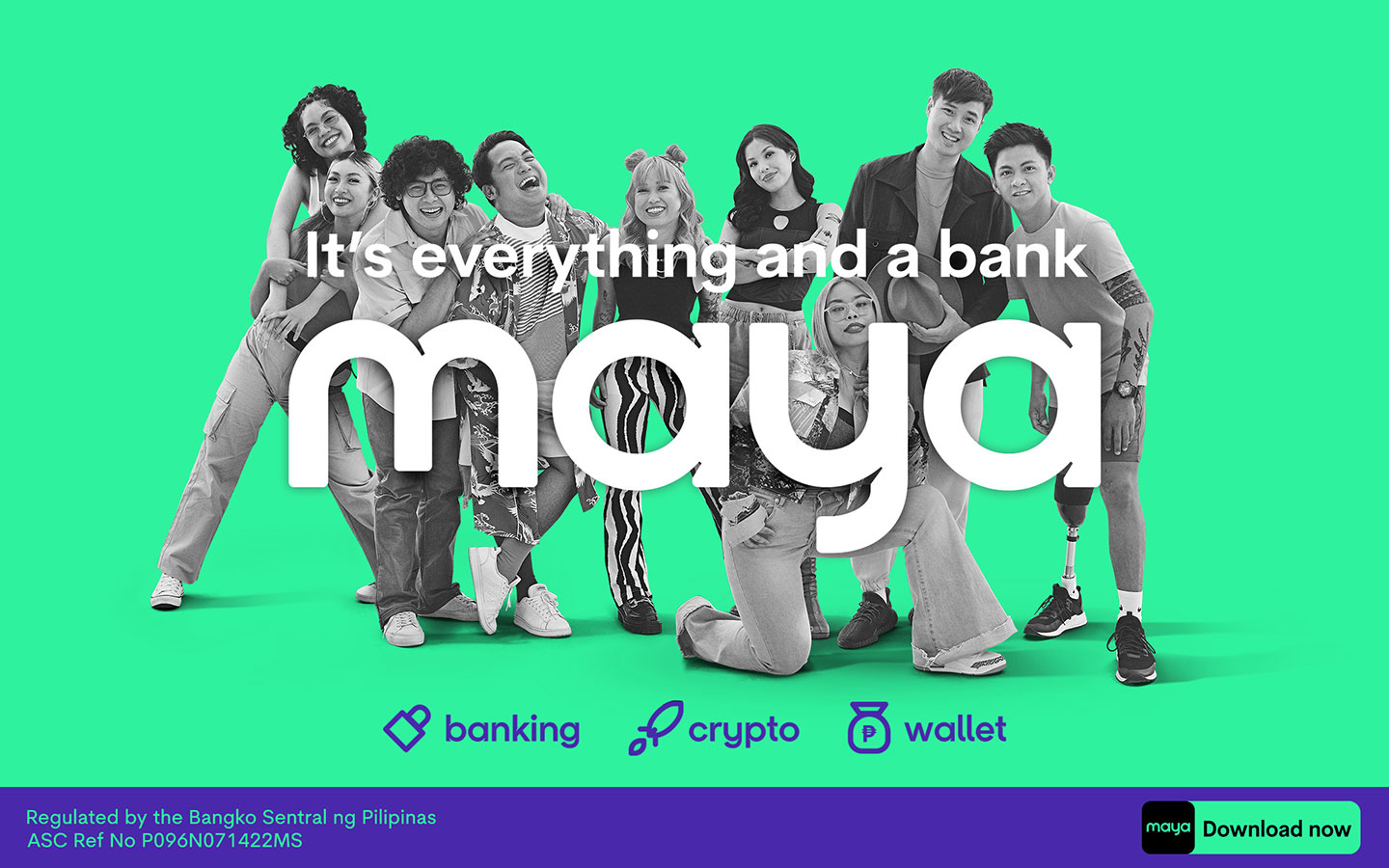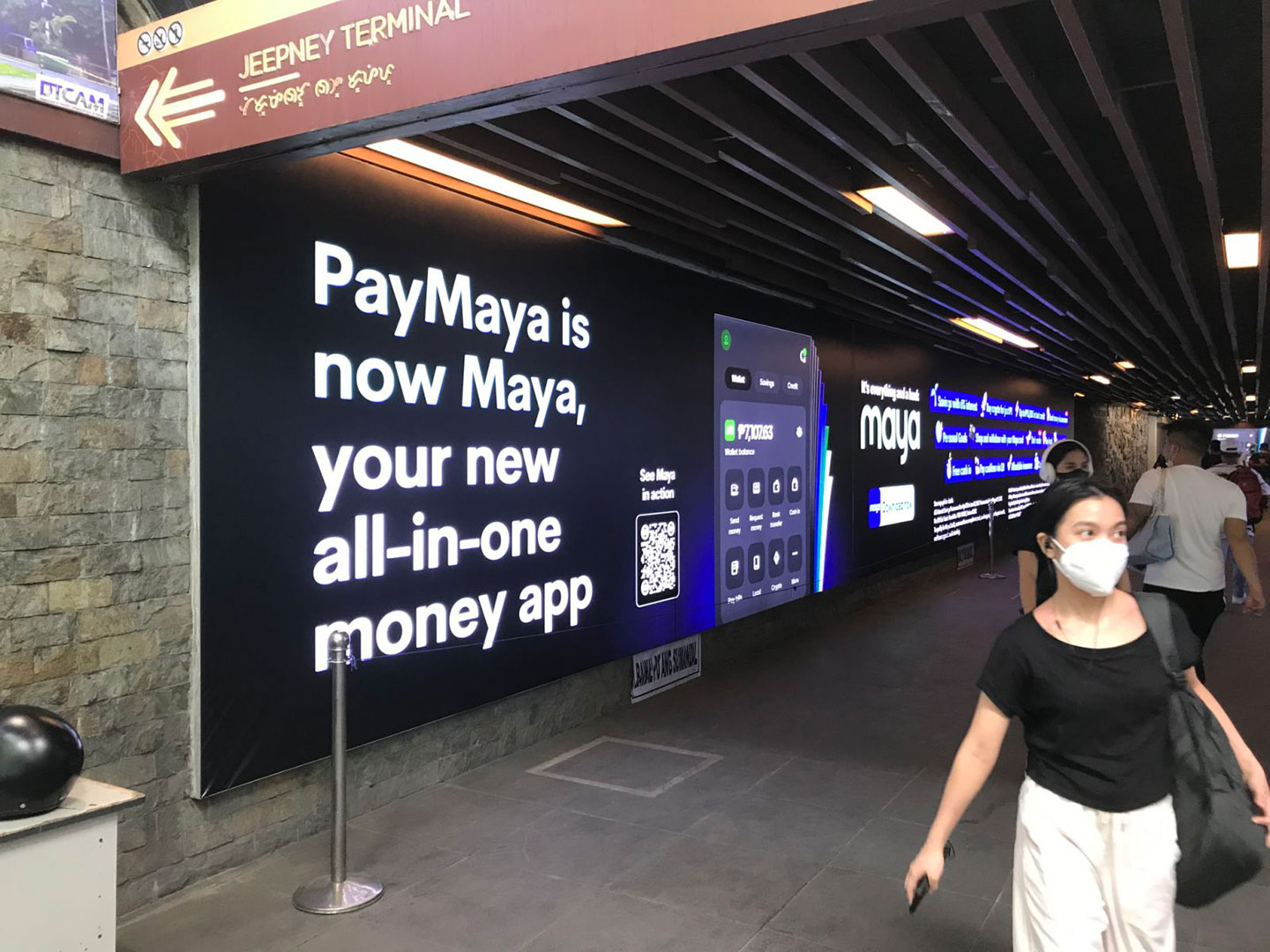 What are your thoughts on a collaborative marketing process? Your partner agencies play an important role in ensuring a successful collaboration. Who are these key teams that you work with and how do you ensure a smooth and effective work dynamic?
I'll take a page from [director] Joel Limchoc. He always likes to tell his team: "Here's everything that we need to do, all these crazy things that somehow we have to accomplish in this timeframe. But let's always remember to have fun." 
Even though you may have a ton of pressure on your back to get something out by a certain deadline, it doesn't help to create a tension-filled environment. Going out of your way to make the whole process fun actually leads to very interesting decisions and risks. One decision we only made weeks before the official [launch] was deciding to release the new logo and the new name ahead of our own official rebrand — a big part of which had to do with partnering with this very talented young rapper, Shanti Dope. He co-created this anthem with us called Maya, and we were thrilled with the work that he delivered. It was a very open brief; he came back with the song and we didn't change anything.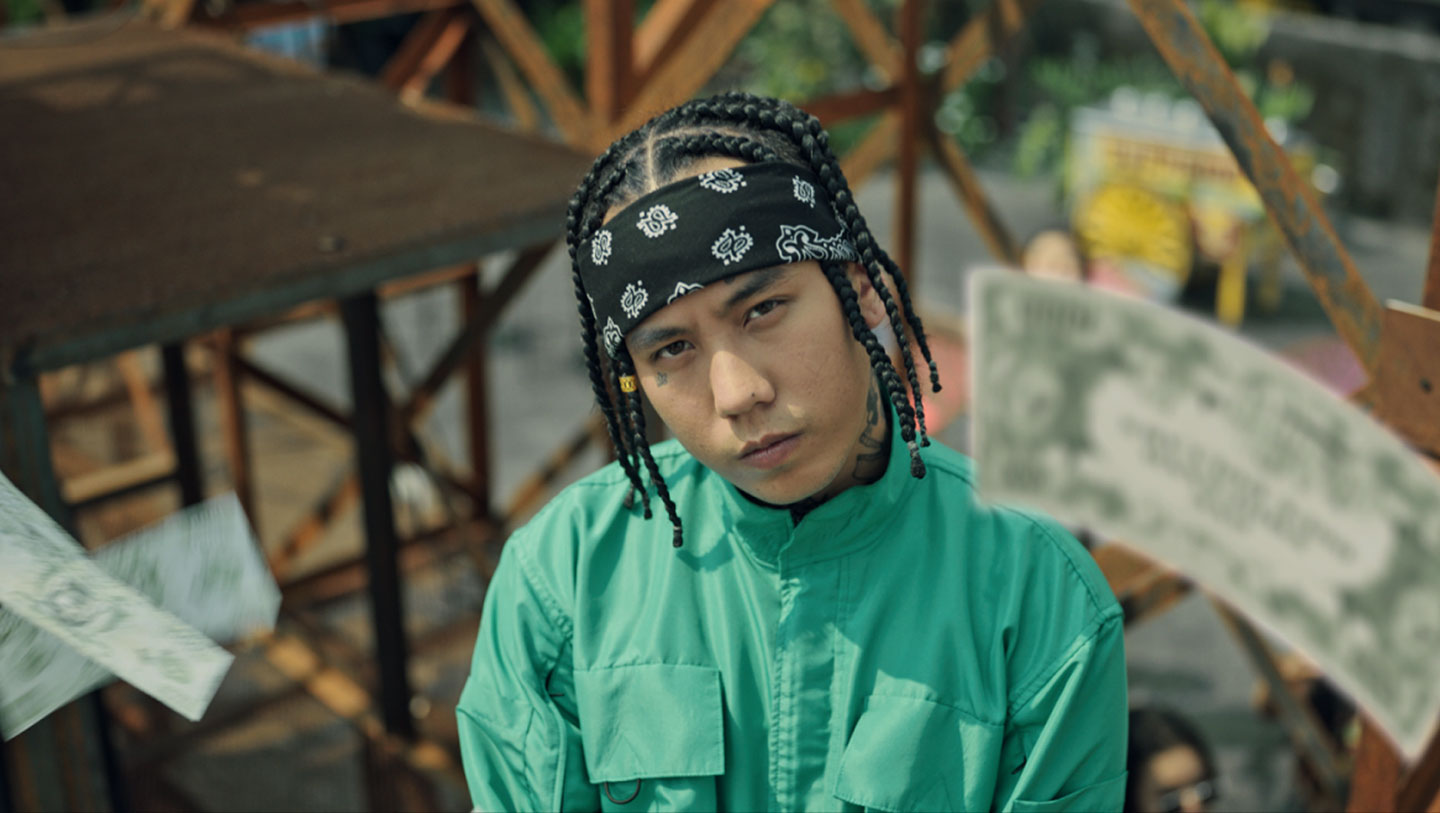 We decided to release the logo hiding in plain sight, since the song was going to be released before the rebrand. We wanted to make the name cool, and at the same time, we didn't want the song to become uncool because it would immediately be associated with a rebrand. Shanti was releasing this on his own Spotify and YouTube channels. We wanted it to be a hit single, not another jingle. This was something he wanted to put on his own discography and we're proud he feels that way. And now, it has over 2 million organic plays on Spotify alone and combined with Youtube views we're on track for 6 to 7 million organic combined streams by the end of the year.
We let the logo hide in plain sight, and let the customers make the connection afterward when we used the song in our more benefit-driven campaigns. That was a decision that I don't think we would have been able to make if we were a really uptight organization.
Brand purpose and authenticity have been front and center in campaigns in recent years. How do these tie into your brand story and in creating customer relationships?
Thankfully, when we did rebrand, we had an opportunity to make sure that this was all-encompassing; it wasn't cosmetic. We redefined our brand compass. And that starts with our purpose, our why. Our why is to create a Philippines where we can make bolder choices.
We know that money often spells the difference between the kinds of choices that we can make in life. This leads to our what: our promise to innovate to make your money work with you. 
That's driven by three pillars: First is tech-driven empowerment — we want to make everything related to money as easy and as seamless as possible. Second, we're driven by meaningful personalization. We should make money more human and more fun, so we're innovating with things such as being able to send money to someone using their username instead of a mobile number or a QR code, as those are so impersonal. People are more likely to know their friends' Instagram or Tiktok handles. Third,  is our community's security — we take security very seriously on our app. 
When it comes to our how, our executional values are defiance and optimism. We're willing to defy conventions that hold customers back from having better experiences with their money. We're also defying the conventional in respect to how this industry normally goes to market and how businesses present themselves as brands. But we're also not being rebellious for the sake of rebellion — we are ultimately trying to be inclusive in our vision for a Philippines that can make bolder choices. So I think we're very fortunate that we were able to re-engineer the company from the ground up that cuts across everything we do in our marketing.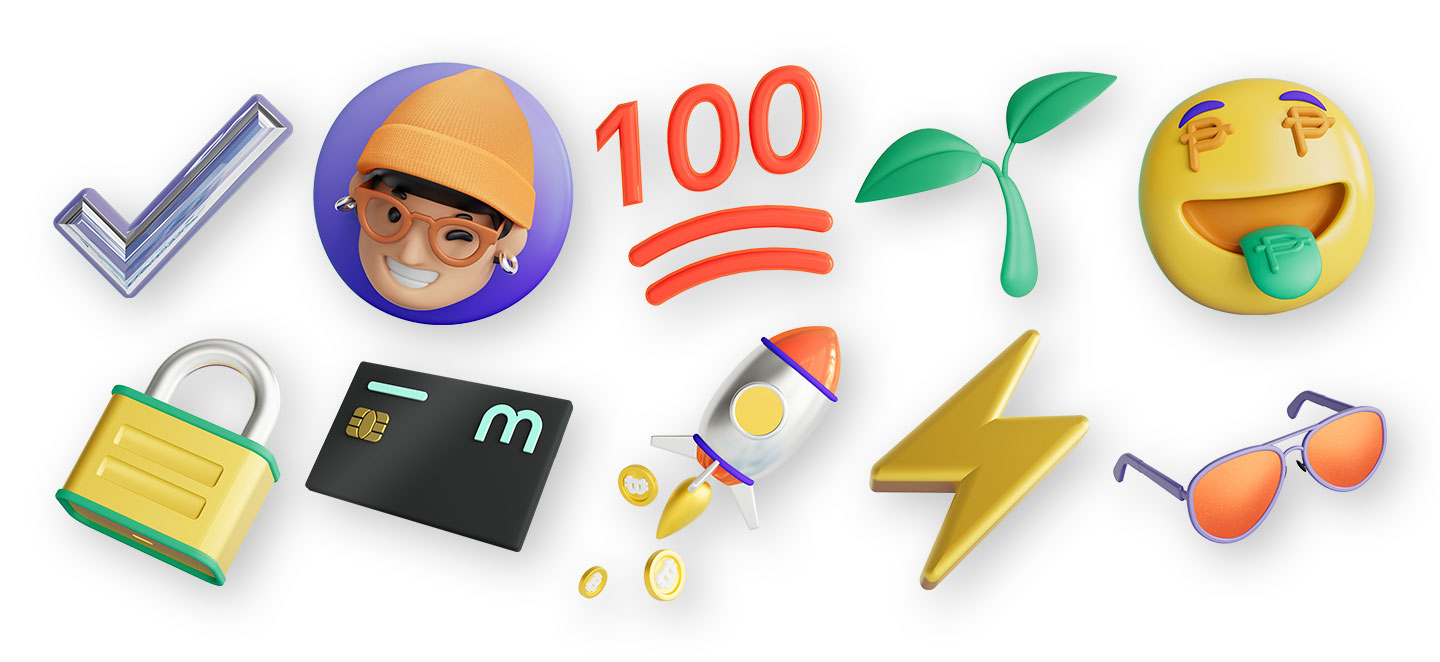 What marketing trends or projections are you most keen to see materializing this year?
More like a wish, but I would love to see a return to more sustainable brand building that actually drives customer preference over time, versus just promo after promo where it becomes this arms race for who's willing to give out the most money to customers. Or the fascination with short-term, brand pops of conversation, by doing something gimmicky or hi-jacking a trend. Sure, that gets people talking, and that will probably lift your brand's profile and help your business results — short-term.
But is it building a last a strong, lasting impression of your brand? Where years from now, people can kind of remember you and refer to you because they associate you with certain attributes or a certain brand image?
I think we've moved away from that over the past few years. And that's really something that I love to see come back. We're doing our best at Maya, not because it's some romanticized notion of what marketing is about. But because we genuinely believe that the long-term health of the brand and the business are one and the same.
adobo presents Meet the Remarkable Marketers: A CMO Series, where we feature some of the most fearless, agile, and creative brand leaders across Asia. They share inspiration, insights, and key learnings that have shaped their business, from surpassing industry benchmarks and launching effective campaigns, to initiating best practices as they navigated through uncertain times.