MANILA, PHILIPPINES — One of the most flocked booths at Graphika Manila 2023 is motion studio and brand architect Rezonate's. By no means new to the conference, Rezonate decided to be one of the partners this year in an effort to give back to the Filipino creativity community.
In light of this, adobo Magazine talked to its Co-founder and Executive Creative Director Nico Puertollano about Rezonate's time at Graphika and the importance of giving back.
Putting value to one's work, navigating careers, and client facing — these are some of the core focus of his interactions with teeming creatives and designers. Nico said that while conferences are aspirational, seldom does it happen that audiences can ask specific questions, even on a one-on-one basis.
"Sometimes you're just looking for affirmation kung tama back yung ginagawa ko," he shared. (Sometimes you're just looking for affirmation if I am doing the right thing.)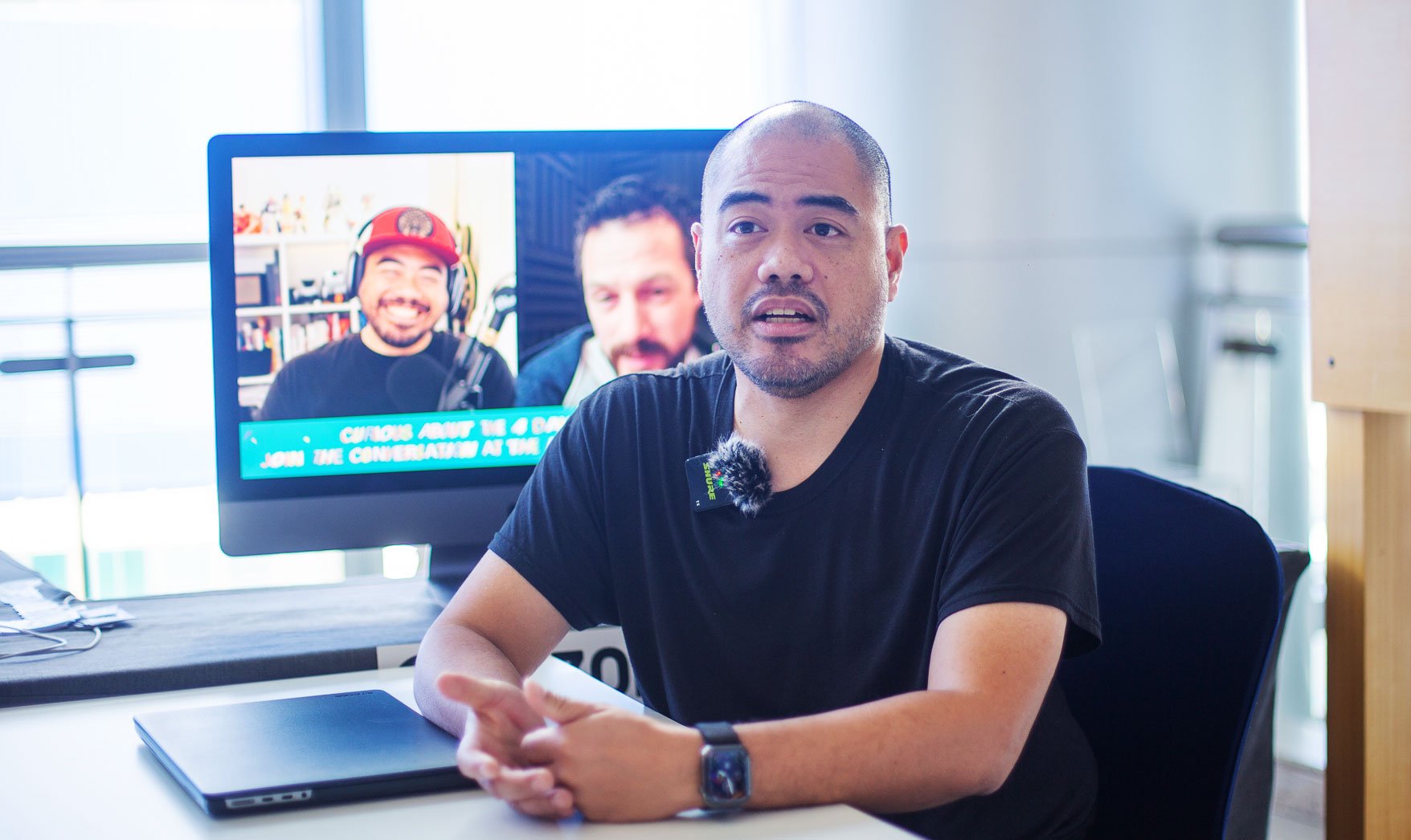 For his own studio, he asked how Rezonate can position itself to be different. Now, the studio is known for creating worlds of awe and wonder — an ethos that was two years in the making.
"Our assessment was [that] they (clients) were not looking for the best animation, they're not looking for the best design, necessarily," saying that those two are mere byproducts of what clients are looking for.
"What they're looking for is something that's gonna make their audiences go 'awe.'"
"This concept of awe and wonder, what is it? It's the way that we work together, it's the culture that we cultivate, it's the process we use with our clients, even our vendors. So all that is part of it," he explained further.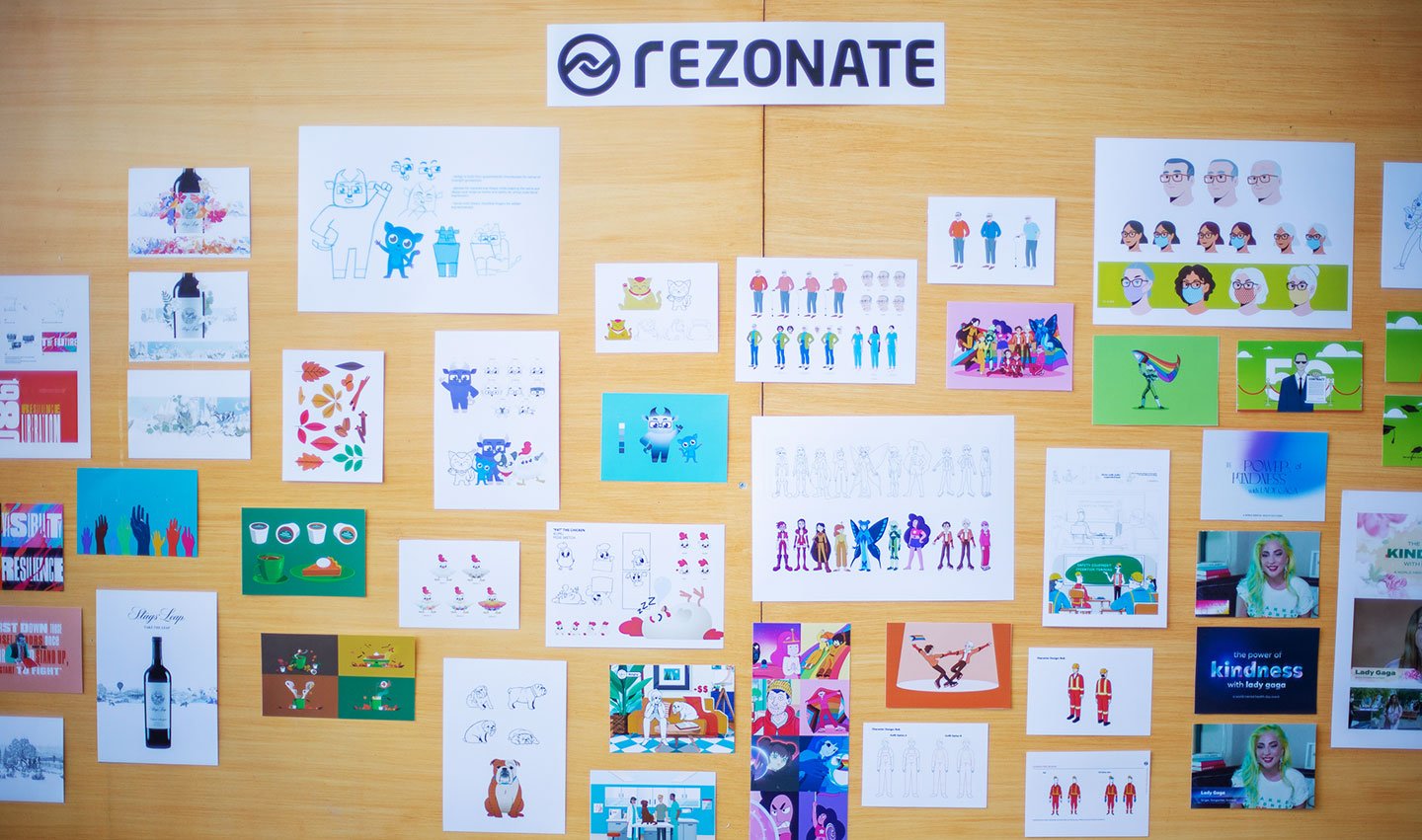 For everyone who works with Rezonate, the idea is to not only be fun and nice but get something out of it something to put a smile on people's faces.
For Nico, giving back is a personal undertaking. "People gave me the chance. I think I am where I am now because of that support."
Coming from a generation where pursuing the arts was not an ideal career, he wants to contribute to setting Philippine creativity in the right path, and that includes cultivating infrastructures within the country for the sustenance of artists.
"What I'm looking for is the reality of how can we make this industry sustainable for someone to live?"
He added, "What is that thing that's gonna allow you to get to those things that you aspire for?"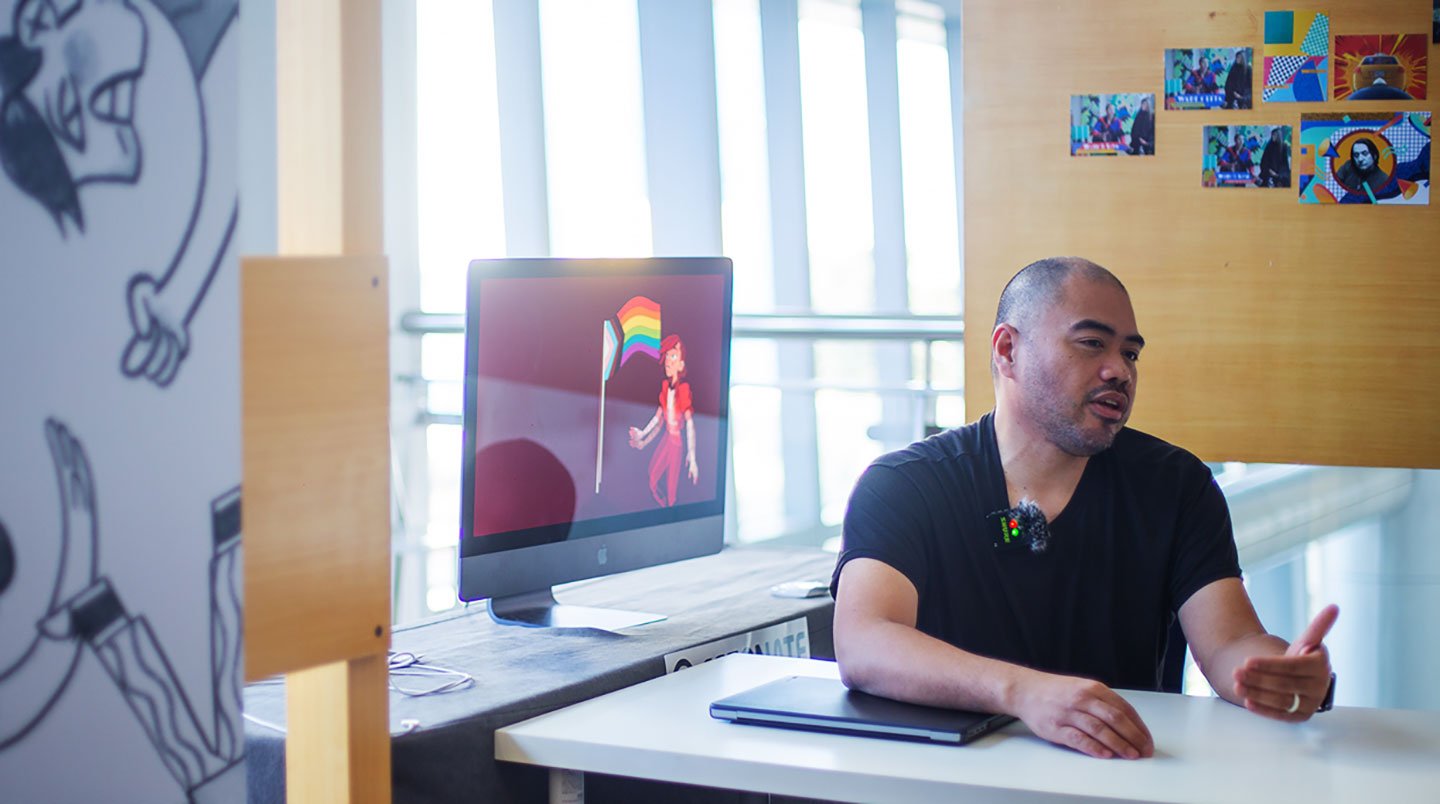 One realization that he took from Graphika is the need to guide the young ones on how to make it — in the sense of what it means from person to person. For some it may be revenue, while others may be recognition.
When asked what he would like to see more of in the future iterations of the conference, he said that one recurring theme from the attendees is to get to an action point from the inspiration they have taken. "You go to conferences, you get inspired. But then when you get back home, you're like, 'Paano ko gagawin 'yon?'"
And for someone who has been an attendee, a speaker, and now a partner, Nico said that be it in affirmations or technical know-how, "We're just here to give."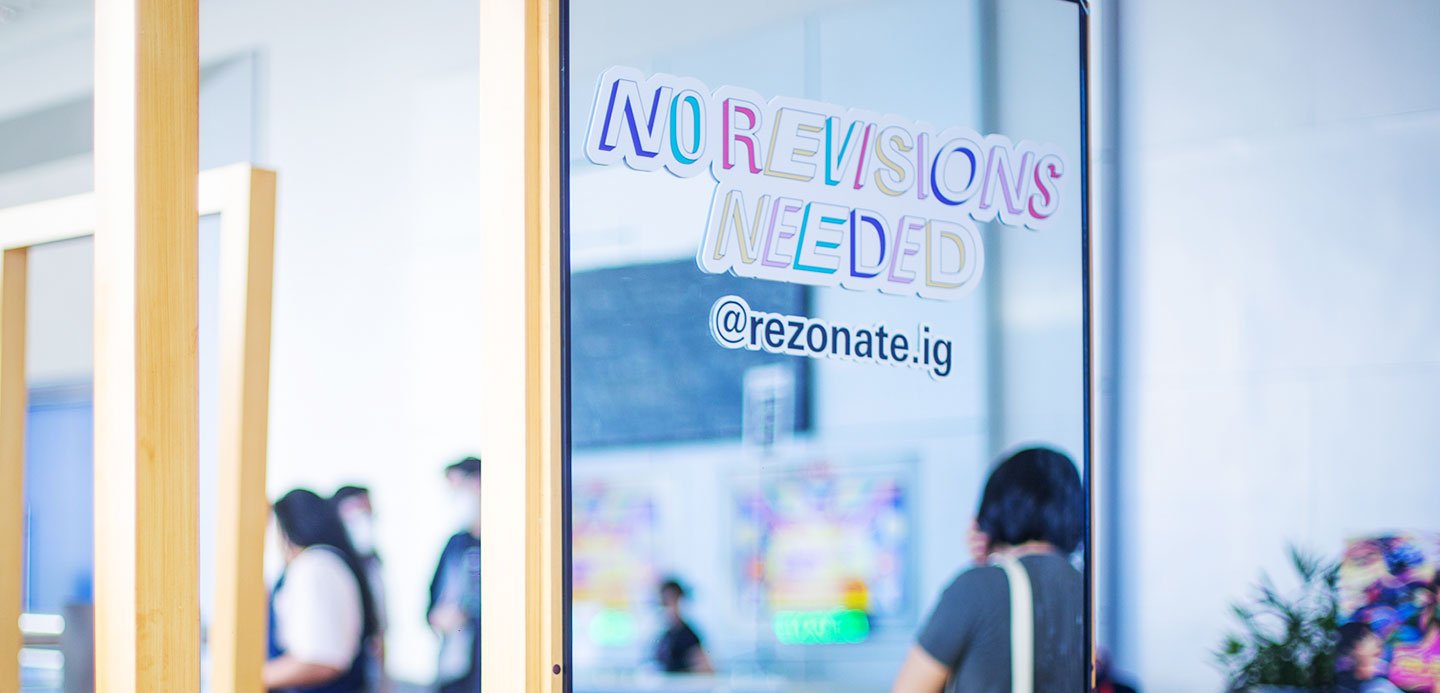 adobo Magazine is an official media partner of Graphika Manila 2023.