MANILA, PHILIPPINES — Galaxy Racer, a world-leading esports, lifestyle, and content organization, today announced its plans for the Philippines' esports and gaming scene, which follows a partnership announcement with Tyronne Escalante Artist Management (TEAM) and a peek into an upcoming plan to expand into collegiate esports, that will further the growth of the industry in the country.
The Philippines esports market has over 43 million active gamers and is growing progressively at an estimated 12.9% annually, based on reports in 2021, presenting a scalable opportunity for Galaxy Racer in the Philippines. Riding on the esports wave, Galaxy Racer Philippines is investing in the country's operations and is expanding its engagement through six business verticals – content production, gaming and esports events, content creators, esports teams, limited-edition merchandise, and a music record label, positioning Galaxy Racer as a global content powerhouse and market leader in the digital content industry.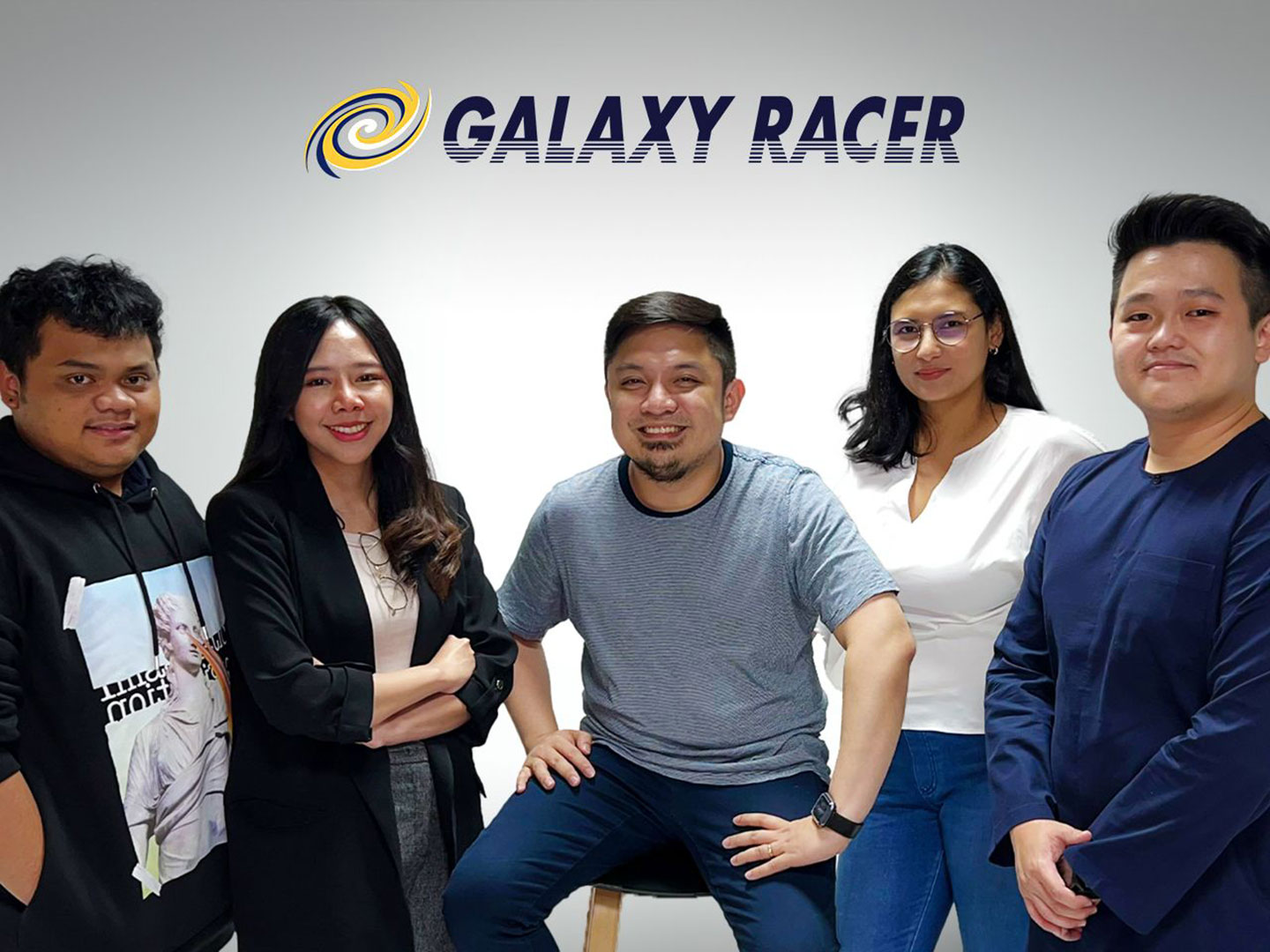 Founded in 2019, Galaxy Racer is looking to engage with content-hungry consumers and drive the organization's support for the Philippines' emerging esports, gaming and content creator economy. Galaxy Racer Philippines is led by Mitch Esguerra, CEO of Southeast Asia, and Marcia Guillermo, Country Manager of the Philippines. The company also has over 100 content creators globally, garnering a reach of over 500 million followers, over 2.5 billion monthly views, including celebrities such as actress Sachzna Laparan and Ayeesha Cervantes, TikTok sensations Spencer Serafica and Janio Ezekiel, model and host Christine Samson, and model and gaming streamer Kristine Santamena.
Mitch Esguerra, CEO of Southeast Asia, Galaxy Racer said, "The Philippines is a key market for our growth in Southeast Asia, driven by the explosive growth in the number of content creators and viewers in the market. These content creators hold a significant amount of influence over their followers and they are constantly exploring new content genres to provide fresh and exciting content to their followers. We are seeing the lines blur between lifestyle and gaming influencers with an increasing demand for live gaming content, where fans are able to engage directly with their favorite content creators. Our entryway into the Philippines is just the beginning of what we have planned for the market and the region and we are excited to contribute to the esports and gaming industry."
To further expand on its content creation pillar, Galaxy Racer Philippines is concurrently announcing its recent partnership with Tyronne Escalante Artist Management (TEAM), a talent agency that manages new, promising celebrities in the industry that have made a difference in the film, television, advertising, and entertainment. Through the partnership, TEAM and Galaxy Racer Philippines will mutually support their rosters of content creators to create a new breed of talents.TEAM will support Galaxy Racer's efforts by providing expertise in acting and training sessions for the gaming content creators, while Galaxy Racer serves as TEAM's esports and gaming arm to guide film and entertainment artists in expanding their digital presence into the online gaming space, venturing into livestreaming games as a way to grow their influence to a wider audience, and solidifying their interaction with fans. The partnership is aimed at opening up new doors for Galaxy Racer and TEAM's talents, whilst paving the way for Galaxy Racer's vision to become the largest content powerhouse in the Philippines.
Following the rise of digital consumers, where 60 million digital consumers joined the internet economy since the start of the pandemic, Southeast Asia's internet economy sets the stage for content creators to engage with a wider audience. In the Philippines, 68% of internet users make at least one purchase online, highlighting the market potential for Galaxy Racer's content creators and prospective brands. 
"Building engagement and forging relationships with audiences in the esports ecosystem goes beyond tournaments and events. Local content creators are the experts and talents in this area, with their ability to create a consistent supply of fresh, relevant, and entertaining content. Brands that they partner with are able to engage with online communities through them, thereby helping in the expansion of their customer base. We value the work that content creators put into their craft, which is why we are constantly seeking opportunities to invest in them in the region and grow their following reach," said Marcia Guillermo, Country Manager of Philippines, Galaxy Racer.
Galaxy Racer Philippines is also looking into expanding to collegiate esports by producing grassroots leagues and programs that would support and develop student-athletes, and provide scholarship opportunities through esports.
"As the esports industry and ecosystem is continuously growing, we are more than excited to have partners that prioritize initiatives to develop talents and provide opportunities that would create a positive impact on all facets of the industry and the community including collegiate esports. This outlook and commitment would definitely position Galaxy Racer to lead for the coming years," Guillermo added.
With its plan to lead the Southeast Asia region, Galaxy Racer Philippines is also set to launch its merchandise and music record label verticals this year – GXR Limited and GXR Records, respectively. GXR Limited will release a collaboration collection with Galaxy Racer's exclusive content creators Kristine Satamena and Tukomi Twins. Meanwhile, GXR Records will kick off by collaborating with local producers to plan for the music release featuring other Galaxy Racer exclusive artists.
Galaxy Racer is paving the way for success in Southeast Asia with strategic investments and partnerships in the region. Focused on supporting specific developments in individual countries and tapping into niche business opportunities for the esports and gaming industry, Galaxy Racer seeks to leverage these tailwinds to reach out to more stakeholders and expand its footprint across Southeast Asia.