MANILA, PHILIPPINES – Entertainment platform Viddsee has partnered with TikTok to promote the Viddsee Juree Awards Philippines 2020. This maiden partnership between the two is TikTok's first foray into supporting local film festivals in the Southeast Asian region. 
The partnership will see TikTok, the leading destination for short-form mobile video, as the Social Community Partner for Viddsee's Juree Awards Philippines 2020, an annual industry pick award celebrating best short films from the Philippines that is now in its fourth year running. TikTok's involvement to promote the event includes conducting a creator workshop for filmmakers and streaming of Juree short films, curated with the themes of internet safety and mental health. 
Kicking off the activities September 7 is a hashtag challenge for #PinoyCreativeKid, to engage TikTok users and spotlight aspiring or professional creatives on the platform. It will be followed by a creator workshop led by TikTok, who will teach filmmakers on how they can best utilise the platform to create engaging short-form content.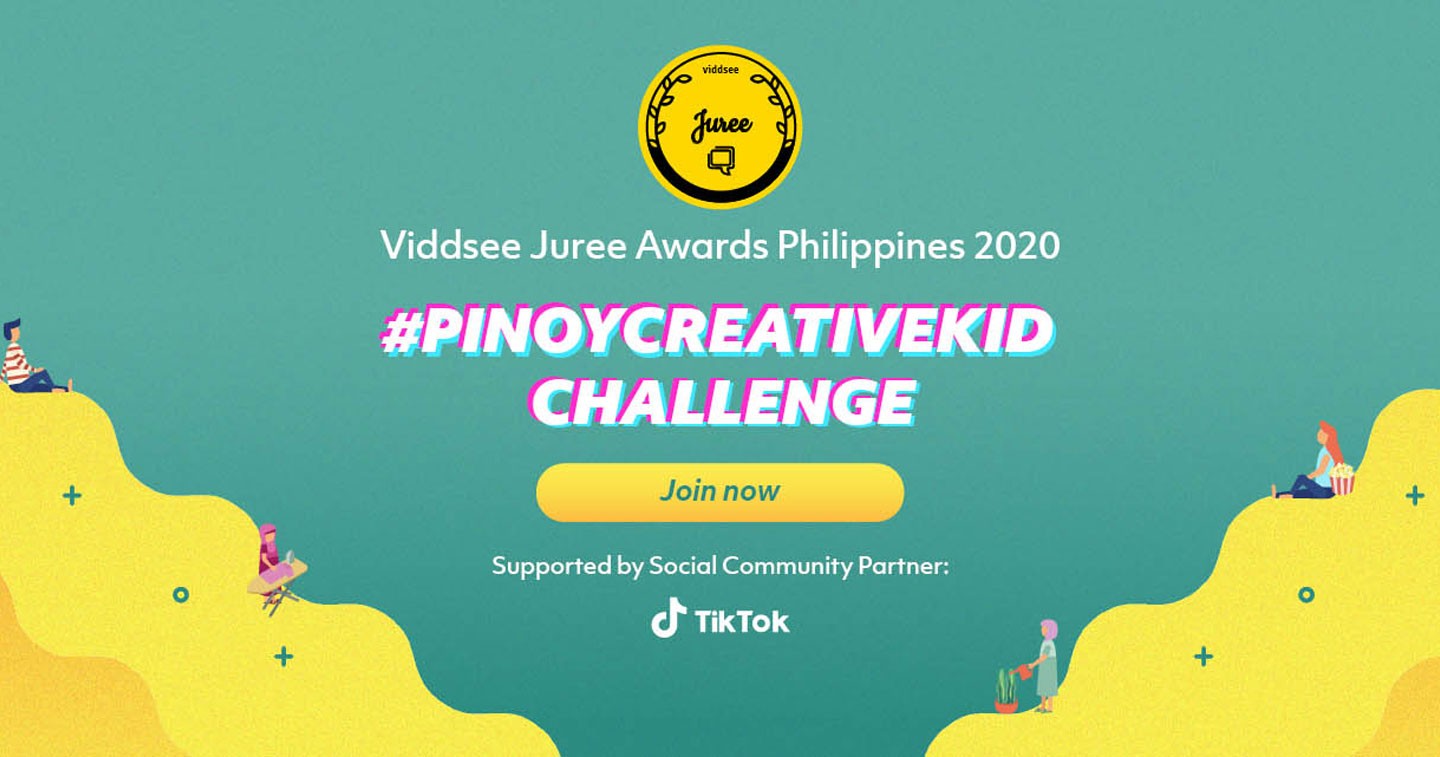 In the lead-up to the awards ceremony on September 13, TikTok users can also enjoy clips of the finalists' films on Viddsee's account, followed by the livestream of Juree films, curated around themes of mental health and internet safety, two pertinent issues that are highly relevant for the youth participating in today's social media environment. 
Said Derek Tan, co-founder of Viddsee: "We are excited to partner with TikTok in promoting an event that celebrates creativity and empowers storytellers. Furthermore, with this being our first-ever online-only Juree Awards, such a partnership allows us to reach out and engage our fans in new ways, and to help filmmakers to gain a deeper understanding how to best use this rapidly emerging platform in their storytelling journey." 
Said John Castro, User and Content Operations Manager, TikTok Philippines: "We chose to partner with Viddsee in promoting the Viddsee Juree Awards because of their reputation as an entertainment platform, whose spirit of community, creativity and love for short-form content are very much in line with our mission to inspire creativity and bring joy. Through our activities, we hope to educate and engage with local filmmakers in how they can bring their style and professional craft of filmmaking into our platform."