CANNES, FRANCE — After two years of virtual festivities, Cannes Lions International Festival of Creativity 2022 is back with a fury as advertising and communications professionals around the world come together to recognize creative excellence. And for this year's Cannes Lions, Eugene Cheong was tapped to be the jury president for the Outdoor Lions category.
Throughout his 30 years in the industry, Cheong has worked at Ogilvy Singapore, Ogilvy London, Batey Singapore, and Euro RSCG Singapore, before becoming the chief creative officer at Ogilvy Asia Pacific. Now, after his tenure at Ogilvy, he leads DDB Asia as Chief Creative Officer.
Cheong has been recognized and celebrated for his creativity and effective storytelling throughout his advertising career. In fact, under his leadership, Ogilvy Asia Pacific even bagged the prestigious Regional Network of the Year award at the 2018 Cannes Lions.
"It's so good to come back together and have this jury of likeminded people," Cheong told adobo Magazine Editor-in-Chief Angel Guerrero. He went on to talk about how positive the judging experience was this year.
"It's a smaller more intimate jury, and the way to run a jury is to make each other respect and actually like each other. So, we've managed to achieve that," he said, noting how the setup allowed for more flexible and meaningful conversations "People were open to changing their minds […] that's what we found refreshing."
Despite being pleased with how Cannes has been going so far, Cheong also shared an observation he's made about recent works, particularly those that fall under a category as old as the Outdoor Lions: When asked about any innovative or groundbreaking Outdoor works he has seen or wants to see, he said, "Sometimes we look for groundbreaking stuff, but how about just doing what you're currently doing well."
He elaborated that, in that regard, the industry has gone backward, citing the wittier Outdoor works he's seen in past decades. "That was an era before the term viral was invented," he remarked. "So, I would say, let's just forget about what's new and how we're gonna push the industry forward when we can't even get our own basics right."
Despite his gripe with this recent trend, there is still outstanding work that catches his eye, such as the Grand Prix winner for this year's Outdoor Lions: "Liquid Billboards" for Adidas by Havas Middle East Dubai.
"It was the obvious choice. It just stood out, there's no debate," Cheong said.
"It's not a perfect billboard, so there was that discussion," he added. "But a lot of the jury feel like you got to take the context of the culture […] They thought that just that idea of that big swimming pool framed up as a billboard was powerful enough to kind of herd you to the various social media."
Cheong also said there was work to be done in that regard when it comes to Asia as a whole when it comes to the underperformance of the region.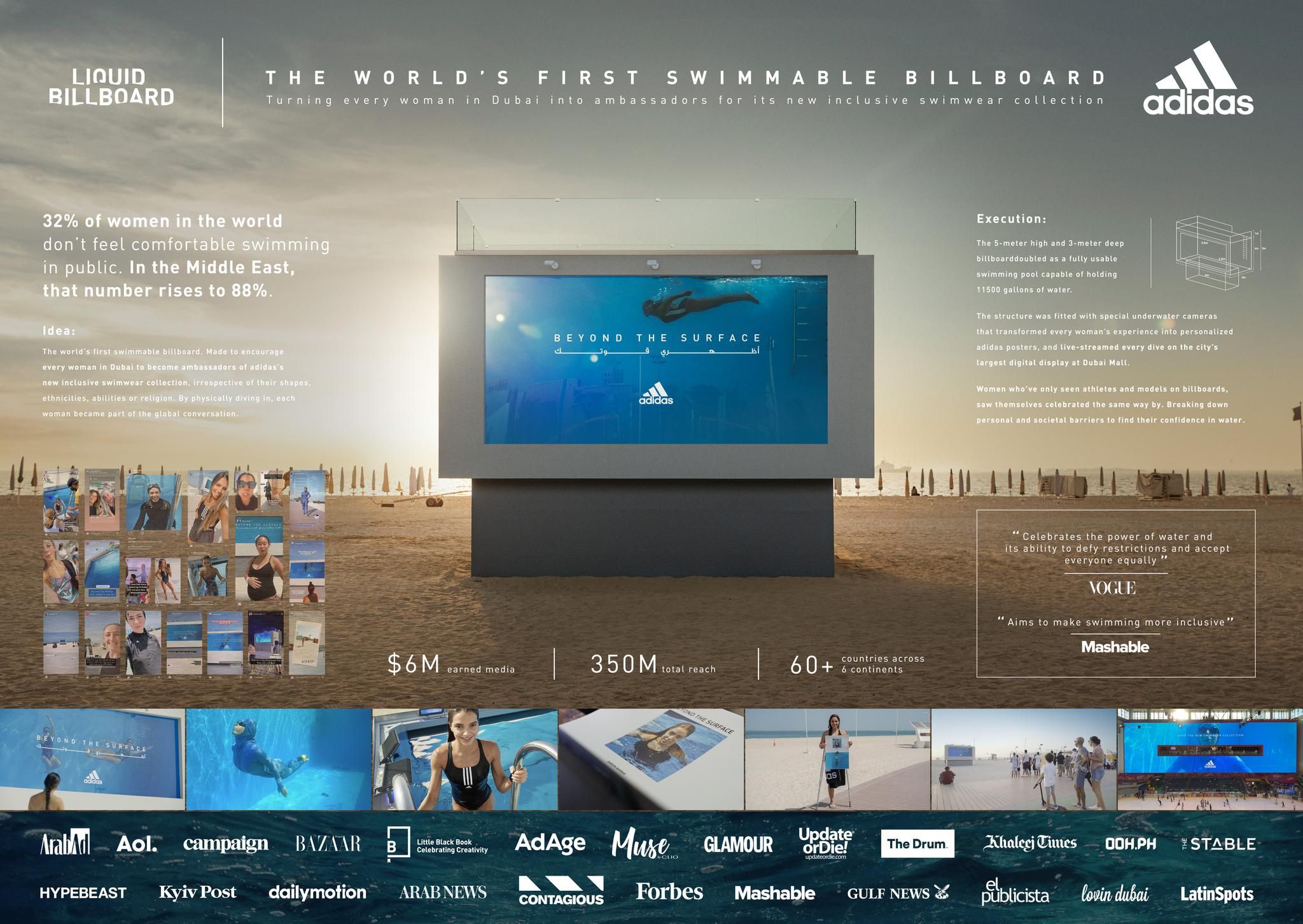 "Asia has to work harder," he stated. "[In other regions,] there is a deep desire to do something that's impactful. […] In Asia, it's hard to see that, I don't experience that on the day-to-day basis."
"I think on the top-level globally you've got great people with a lot of ambition with a lot of passion for their work," he added. "They're the ones that have got to push their people, their mid-management and the various local offices in Asia."
On a more personal note, however, Cheong has been happy with his work at DDB Asia, particularly when it comes to creating copy again. "For the last six months, I've been writing manifestos. So, I've gone back to writing which is great."
I do miss motivating a group of creative people like this jury," he added. "But going back to writing is just a joy. And the great thing about people at DDB is that they recognize [great copy]. So, that's really motivating for me."
He ended the chat by assuring his satisfaction but also his intention to make the agency better. "I'm in a great place, but I need to turn DDB to make it more creative."