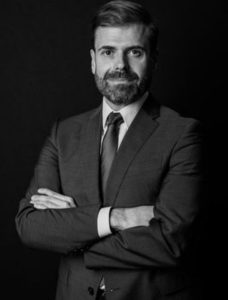 CANNES, FRANCE — Havas Group has become one of the world's largest advertising and communications groups, and playing an instrumental part in its success is Alberto Canteli. As chairman and CEO overseeing several regions — namely the Nordics, Central and Eastern Europe, Middle East, Southeast Asia, Korea, and Japan — Canteli has been vital in the expansion of Havas across the world.
Leading Havas for 22 years now, Canteli knows the ins and outs of growing a company like Havas into the powerhouse it is today. And at each step of the way, he has tackled each new venture for Havas with an approach that's people-centered and puts diversity and connection at the forefront. So, if anyone knows what it's like to not only build dynamic and future-ready teams around the world but also foster an environment in which they can thrive and achieve great success, it's him.
As Canteli is currently in the Philippines to meet the Village of Havas Ortega Group, adobo Magazine took the opportunity to sit down and have a chat with him about Havas Group's success, how he establishes strong relationships and productive collaborations with local teams, how Havas evolved during and since the pandemic, and more.
"Since the very moment I joined this company, I fell in love with it. It's a privilege to [have spent] 22 years working for the same group and to see the company reinventing themselves, growing, becoming one of the strongest entertainment groups in the world," Canteli told adobo Magazine. "So for me, it's a fantastic journey. But, let me tell you that despite it being 22 years with them, it is just starting, so I expect it to be at least 22 more."
Canteli doesn't say that it's just the start for him lightly. During his 22-year tenure helming Havas so far, he has successfully expanded the company to various regions, but he still has big plans for growing Havas Group further and bringing it to more markets.
"Let me be totally honest, today, we have a very, very, very strong operation already in Asia-Pacific and Southeast Asia. But I think we have space to be at the place where I want us to be. I have been in charge of this territory as an extension of my Europe and Middle East role for the last 15 months, And we are seeing big changes and a tremendous boost in our operations," Canteli shared. "[Our efforts] are already converting into very strong new business in a market like Philippines, markets like Korea or Singapore, so we are already starting to be the challengers of the industry. And the expectation is to be the fastest-growing communication group in Asia Pacific."
One of the challenges that come with expanding to and across different regions as much as Havas is establishing a relationship of trust and productive collaborations among local teams. Canteli said that in his expansions, he has seen that success comes in finding the right people and taking care of them. He emphasized the importance of creating a positive work environment where one's team is happy with what they do for every project they work on.
"I am learning that advertising is more an art — it's a service, but it's more an art — than anything else," said Canteli. "So, everything is about people. The success or failure of any media or advertising agency is proportional to its ability to attract and retain the right talent."
Canteli of course knows that with each local team comes a different market and culture and that it's his job to integrate, embrace, and empower those differences. And as someone who said he loves the way diversity brings upon a melting pot of people who are united in a common objective, it's a job he's more than happy to do.
"I feel that embracing all the cultures in the company is something that makes us very, very strong. Diversity not only in nationalities but in gender, in ideas, in perceptions, in any type of variable. In Havas, we understood it a long time ago," expressed Canteli. "So, we tried to really have a representation of the world in our teams."
He added, "For us, the key success factor is to find the right CEOs for each agency that are able to mingle and melt with [them] but also never forgetting that they are also a local company that needs to be adapted to the local reality."
How he made and retained those diverse connections with teams across the world, of course, was affected by the pandemic. Canteli touched upon how he and Havas had to grow in the pandemic and made sure their business model became one that is more meaningful and relevant to clients amid the crisis.
Canteli stressed how horrible the pandemic was and that it was a tragedy that he wished never happened. So, he doesn't take it lightly that his team was not only able to get through it but also grow stronger as a unit amid it.
"It was very sad, but at the same time, I remember every day, some very strong video calls with, with my team from around the world. And we were filming [like it was] a therapy room; it was really, really special."
"I can tell you that 90% of the employees that were with us before the pandemic are still with us, and 10% probably are the ones who were supposed to leave before the pandemic," he added.
Now, with the world opening up again after lockdown, Canteli has been able to connect with teams around the world in person, including the Philippines' own Havas Ortega.
"Working here for me is a dream. I knew it was a very special company with very young talent, with a very dynamic team. But to be totally honest, it is much stronger than I thought," Canteli said of his impression of Manila team.
Canteli said that he was able to meet most of the employees during the visit and that they have all left him impressed. "The technical level of this agency is comparable to any top agency in the world [when it comes to] the most advanced disciplines like e-commerce, like performance marketing, like social media, and any digital discipline."
He also remarked that he sees that Manila team has the drive to be better and raise the bar even further. "What [Havas Ortega] has — and is probably a plus compared to other more developed countries — is that you feel the hunger for growth."
Even with all these successful expansions and big moves, Canteli assured that Havas still shows no signs of slowing down. In fact, they plan to stay ahead of the game.
"The industry is going through deep changes already for the last five years, if not ten. And I think we as a group are probably the one who's leading those changes," Canteli said. "We are trying to build something new that will help brands interact with their consumers and with their markets differently. And I think the momentum of capacity is fantastic. Not only the financial results, but also the way in which we are building a new company that can be meaningful for our employees, for our clients, and for society."