MANILA, PHILIPPINES — The Cultural Center of the Philippines Arthouse Cinema holds a special screening of National Artist Fernando Poe Jr.'s Alupihang Dagat (1976) to celebrate the 2022 National Heritage Celebration on July 8, 2022 (Friday), 2pm, at the Tanghalang Manuel Conde (CCP Audio-Visual Room).
In Alupihang Dagat, set in a humble fishing village where the men sail out to sea and the women stay behind to dive for sponges, Gomer learns about the disappearances of seafaring youngsters upon returning from an extended voyage and soon sets out in his tiny skiff to get to the bottom of things.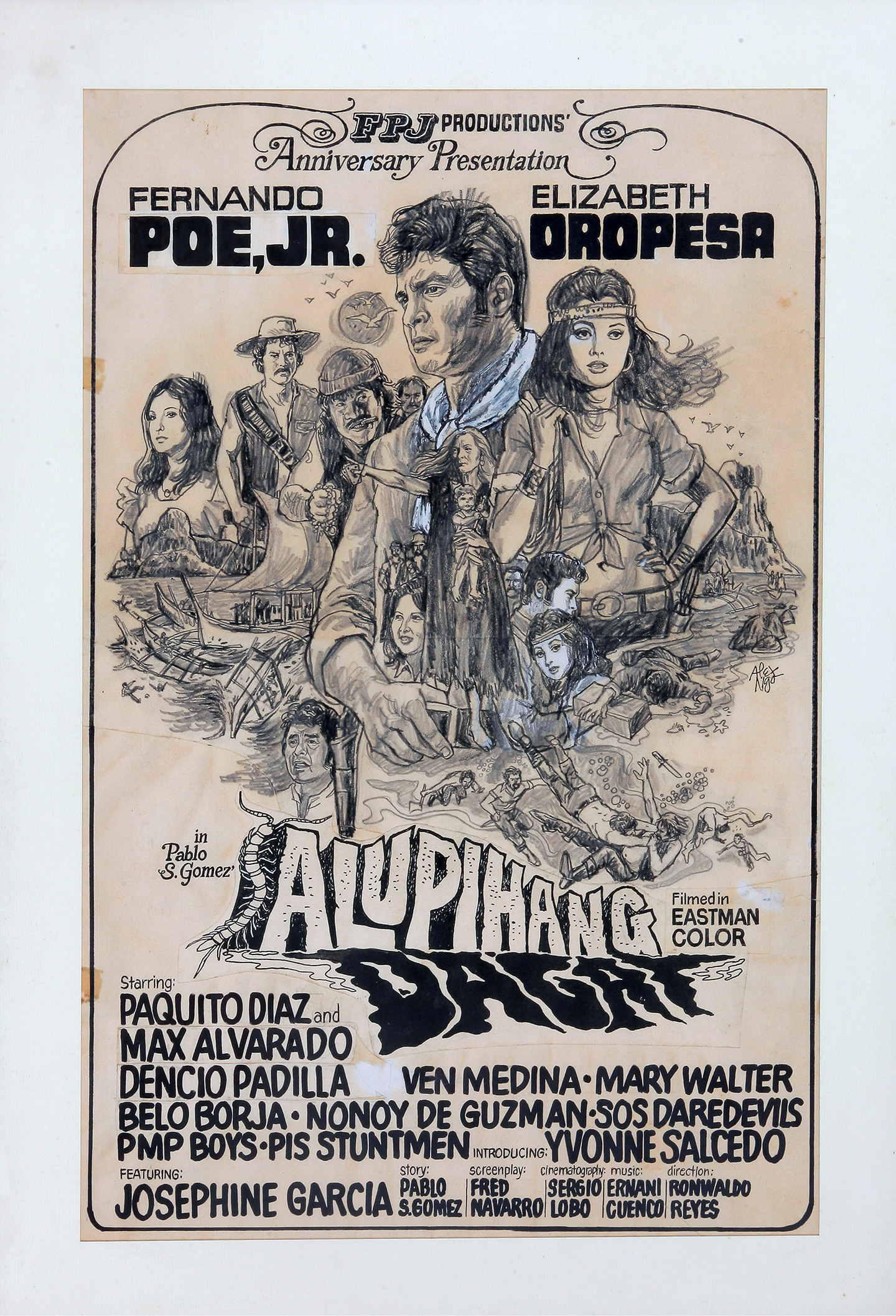 Eventually, he stumbles upon the island hideout of a band of modern-day pirates who, under the leadership of a female captain named Odessa, are responsible for kidnapping and enslaving many of Gomer's friends and neighbors.
There will also be a back-to-back screening of Nadjoua Bansil's Bohe: Sons of the Waves (2012) and Emmanuel Dela Cruz's Gabon (2007) at 4:00 pm to commemorate the Eid al-Adha (Feast of the Sacrifice).
Gabon tells the story of how far a young Maranao girl takes to heart the promise to her parents that she will finish a school exam. The title comes from an old Maranao folk lullaby which means cloud. Shot in one day in Marawi, Lanao del Sur, just before Ramadan, Gabon features an ensemble cast of grades 2-4 students from the MSU Integrated Laboratory School and the alumni of Sining Kambayoka.
In Bohe: Sons of the Waves, five Badjao boys learn the value of mangroves in Malitam Island, where they escape from the conflicts and constant abuse by pirates and ordinary folks. Through this newfound knowledge, they plan to save their island from sinking due to harsh weather and other man-made causes.
Due to a lack of money to buy the seedlings, they decide to steal them from the sanctuary. Little do they know what they are about to lose. Will these seedlings become their tree of hope or will this hope drown their dreams of a stable home? The hope of these young sea gypsies will be the frustration of their elders.
The film puts the spotlight on Sama Palau (commonly known as Badjaos), the second-largest sea gypsy community in the world from the Southern parts of the Philippines.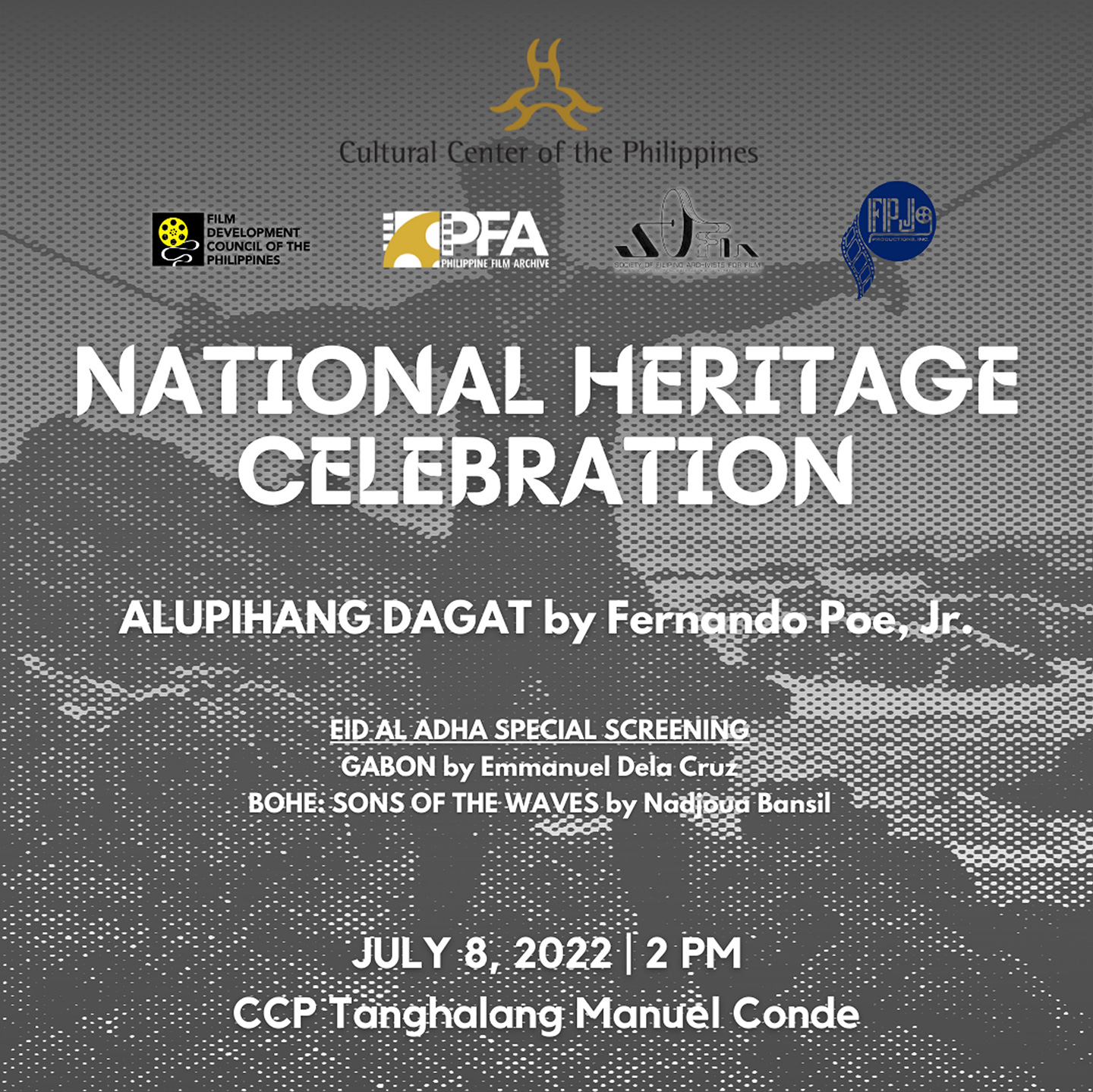 The film screening aims to revisit our artists' historical works to create consciousness, respect, and love for the legacies of the nation's cultural history among the Filipino people and learn from these films. This is in collaboration with the Film Development Council of the Philippines, Philippine Film Archive, and the Society of Filipino Archivists for Film.