MANILA, PHILIPPINES — In recent years, TikTok has taken the world by storm with its short-form videos that are both wildly entertaining and highly engaging. In the Philippines, the app has become increasingly popular among young people, with millions of users creating and sharing their own videos every day. One trend that has caught the attention of many is #TikTokMadeMeBuyIt, where users share products they discovered on Tiktok and ended up purchasing.
In the Philippines, this trend is known as budol. Vero, an award-winning communications consultancy, has defined it as the phenomenon of buying products promoted on social media, usually due to the persuasion of another person or "influencer."
As budol culture continues to grow, adobo Magazine sat down with Nicole Briones, Head of Vero Philippines' Operations, to talk about TikTok's influence on consumer behavior. Read about this trend's impact on both consumers and businesses in the Philippines, and how modern-day creators can drive purchasing decisions.
---
How do you think the pandemic factored in the widespread use of the word budol in shopping? Especially considering how it was often a word used to describe negative situations before.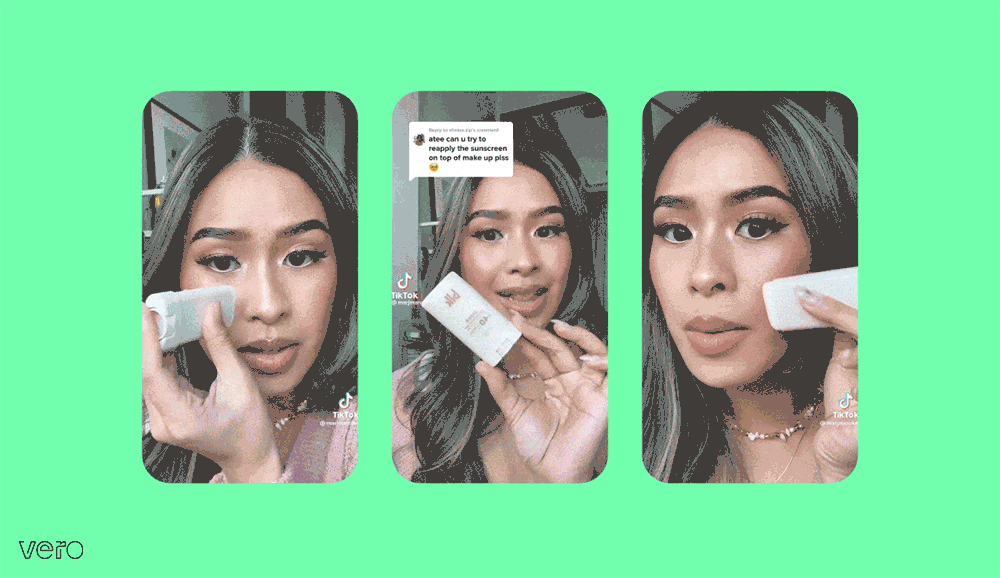 Gen Z's appreciate self-fulfilling experiences. This can include sports, gaming, art, K-pop, and anime. Before, these passions were only associated only with certain groups, but now we see how Gen Z's have diverse interests, instead of just settling with one passion or label.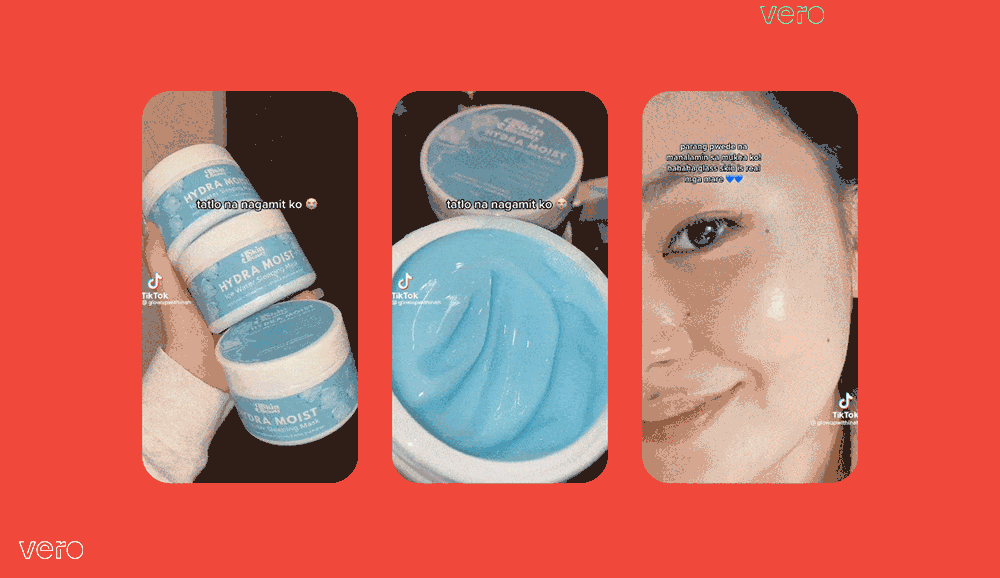 Talking about budol culture, can you give us an example of a product that has become popular because of review videos on TikTok?
With the help of our regional IQ team, we found out that JSkin Beauty Hydra Moist gained a lot of popularity through TikTok, with product-related views increasing day by day. #HydraMoist has even garnered over two million views.
Right now, there are different kinds of review videos, structured in multiple ways. Some creators show their skin before and after, from bumpy to clear. Others use irony in their videos, like listing down the reasons they "hate" Hydra Moist while actually enumerating the reasons why they love the product. Another approach is asking viewers to trust the skincare process over the course of several days or weeks, all the while giving tips on how to use the product. Overall, these videos have been very well-received.
How do you predict budol culture can further evolve in the Philippine market in the next five years, especially in how consumers make purchasing decisions?
We believe that the budol phenomenon will continue to trigger audiences' curiosity, authenticity, and novelty. As Gen Z's continue to seek meaningful and genuine relationships, they will continue to drive budol culture with an increasing number of consumers turning into micro and nano influencers themselves. These creators will not just have followers, but fans who share a similar value system with them. This will create trust and a safe space where they can openly share real tips and advice.
At Vero, we truly believe that innovation is crucial in creating authentic online experiences for brands, influencers, creators, and consumers. We're very proud actually that this Q1, we're actually launching a new tool that will bring greater level levels of methodology, collaboration, and measurement through influencer marketing campaigns that are aligned in response to the evolving landscapes here in the Philippines and in the Southeast Asia region. With the help of our IQ team, we're also able to monitor trends very closely and gain relevant insights to predict how a trend could unfold for brands, creators, and consumers. We hope everyone looks forward to that as well.
Read more about Vero's "budol" culture insights on its "I Saw It On TikTok" whitepaper here: https://vero-asean.com/i-saw-it-on-tiktok-budol-culture/