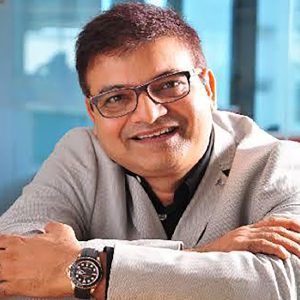 MUMBAI, INDIA – Nabendu Bhattacharyya, the founder of Milestone Brandcom which has recently been acquired by Dentsu back in 2014, officially announced the launch of his new company called ideacafe.agency. The company aims to revolutionize the future of brand communication with its idea-centric approach.
With more than 25 years of experience in leadership positions with leading agencies like O&M, Dentsu, Emirates Neon, and Mudra, Nabendu is also a seasoned and respected industry professional who has worked with national and multinational brands such as Airtel, L'oreal, Apple, Toyota, Axis Bank, DBS Bank, Zee TV, Tata DOCOMO, McDonald's, Tanishq, and Viacom18 and more. Credited to have introduced some of the most disruptive and innovative inclusions in OOH over the past two decades, Nabendu is also an agent for change and ideacafe.agency. is based on these very solid foundations.
Ideacafe.agency. promises to be a new age independent company that redefines the "brewing" of ideas. The company will offer a range of services, including creative, data and technology led media solutions, covering digital media, out-of-home, activation, rural, and a whole gamut of idea-centric solutions for brands across the spectrum. This is a novel idea and possibly the first-ever out-of-home creative agency in the world. Ideacafe's aspirations are much bigger than being just another out of home agency and revolve around doing OOH the right way that is idea driven and data led.
Joining Nabendu on this exciting journey are two co-founders, Hanoz Patel and Abhishek Kabra, both specialists in the space who were part of the Milestone Brandcom journey. Additionally, ideacafe.agency. will assist in creating ideas that change what people do, think, and feel, making brands distinctive and helping them grow.
Nabendu commented: "I am super thrilled to announce the setting up of this new age independent company ideacafe.agency. will concentrate on building ideas and content across all spectrums of the brand communication space. I have always believed in creating disruptive, clutter-breaking ideas and bringing them alive to make a difference in a brands growth trajectory and will continue spearheading the same ahead."
With offices already set up in Mumbai, Delhi, Bangalore, Hyderabad, and Kolkata, ideacafe.agency. is all set to bring on board industry specialists, experts from diverse backgrounds, and new talent to create disruptive and innovative ideas. Nabendu is already in talks with industry leaders known to have been instrumental in reimagining OOH, marketers par excellence, and hiring the right talent to scale and take ideacafe.agency. to new heights.