MANILA, PHILIPPINES — One of the Philippines' most renowned marketers, Francis Flores, is leaving his post as Global and Philippines Marketing Head of fast-food icon Jollibee Foods Corporation and joining the telecommunications giant Smart as Head of Consumer Business Group for Individual/Mobile Wireless (Smart, Tnt).
Francis headed beloved brand Jollibee's campaigns for the past 15 years, including the iconic "Kwentong Jollibee" series.
"It wasn't an easy decision because I really love Jollibee and the people," Francis told adobo Magazine. "I just think that I can't allow myself to miss a new big opportunity. I believe everything that happens in our life is God's plan and for His glory. I start with Smart on June 16, 2022 as Head of Consumer Business Group — Individual / Mobile Wireless (Smart, TnT)."
The award-winning marketing whiz, who has taken home accolades from the Asia-Pacific Tambuli and Campaign Asia-Pacific, led his team in fortifying Jollibee's strengths and parlaying them to delight audiences who themselves were shifting in behavior during this crucial period.
Through Francis' leadership, the Jollibee team launched holistic marketing efforts that catered to the new-normal consumer: from deepening emotional ties and showing compassion through brand love campaigns, to introducing new products and exciting the market as they grind through the monotony of WFH, Jollibee has proven that bida ang saya [joy comes first] can be exhibited in several ways.
Francis Flores from Jollibee on holistic marketing and connecting with consumers
In 2019, Francis was awarded Chief Marketing Communications Officer of the Year at the 2019 Asia Pacific Tambuli Awards.
He was quoted saying, "Like every Kwentong Jollibee, there is always a lesson in the end: always be driven by a good purpose — a noble purpose to do good for others, for your family, for your country, for your countrymen. Because once your life is driven by a good, noble purpose, God is always behind you. And if God is with you, then who can go against you? He will even send angels to support and protect you — angels in the form of family and friends, mentors, loved ones, and even your colleagues. To all my angels, thank you for believing in me and believing in my purpose."
Aside from the iconic Kwentong Jollibee series, he has launched and spearheaded many more campaigns and initiatives in his time at the helm of marketing that have both put a spotlight on the many product offerings of Jollibee and led to even more engagement with the brand's target market. Francis played a significant part in the International Operations and JFC Corporate Marketing teams in Jollibee's groundbreaking store openings abroad, such as those in Italy, the United Kingdom, and New York. He was responsible for the fresh and innovative new store designs and customer experience features as part of Jollibee's Level-Up Joy program that he led. He also led the launch of the Jollibee Funko Pop, which is the first time a global toy company released merchandise for a local ad icon.
In 2019, Francis in collaboration with Tourism Secretary Bernadette Romulo-Puyat played an instrumental part in the fast-food chain's partnership with the Department of Tourism, which highlighted the Philippines as a prime food travel destination with the landmark "Eats. More Fun in the Philippines" campaign.
From the heartwarming campaigns to the innovative programs and initiatives, is clear that in everything Francis has done during his time at Jollibee, bringing joy to and creating a positive impact for not only customers but the Filipino community as a whole has always been at the forefront. "Another thing I want to share is the value of doing things not just for yourself, but always be guided by these questions — will it make lives or things better? Will other people benefit from it? Or will it bring positive change and impact a wider audience?" he once told adobo Magazine as part of the Remarkable Marketers: A CMO Series 2021. "It's about leaving a legacy. Now to end, the question that each of us should answer — what legacy do we want to leave behind? It's entirely up to you."
Before the 15 years of innovation and creativity that he brought to the table at Jollibee Foods Corporation, he started his journey in the industry at Unilever, where he rose the ranks and capped off his time at the company as the Regional Brand Director for Axe Asia.
Now, taking a new step in his illustrious career by joining Smart, he will be responsible for leading the business to deliver revenue targets, sustainable growth, and competitive advantage. He will be succeeding Jane Basas who held the position for two years and has been appointed as the new president and CEO of MediaQuest Holdings.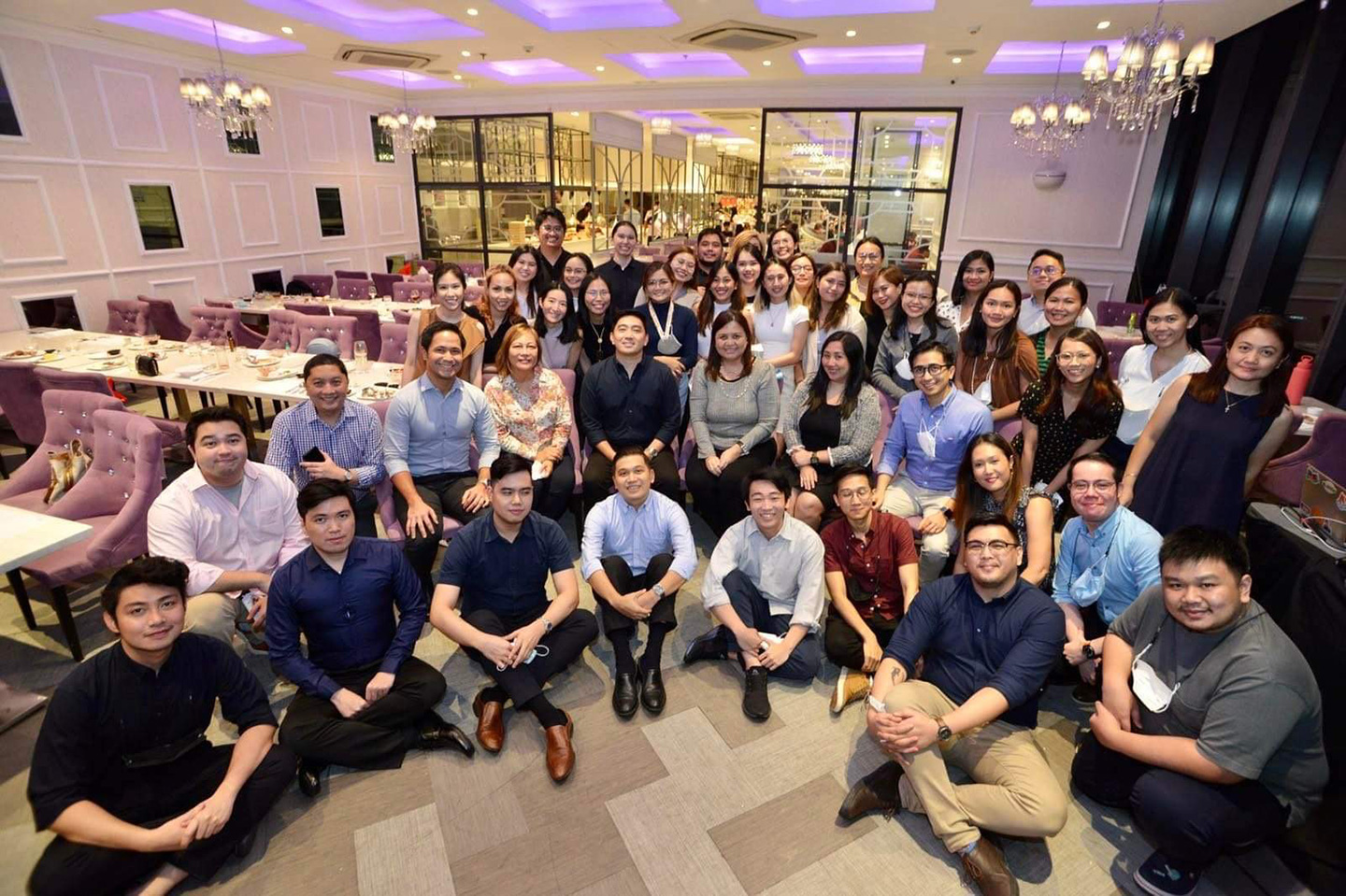 "We are profoundly grateful to Francis for building the Jollibee brand to where it is today and for inspiring our teams to raise the bar of marketing excellence," said JFC Group CMO Dondi Gomez and JFC Philippines Regional Marketing Head, Jollibee Philippines President Ferns Yu, and Joseph Tanbuntiong, JFC Chief Business Officer and Head in a statement on Francis' new move. "We wish him the best of luck as he moves on to face new challenges and bring his career to greater heights."