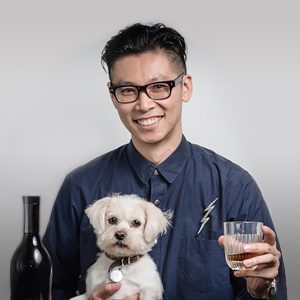 SINGAPORE — Global brand and customer experience agency VMLY&R announced the appointment of Raymond Chin as its Chief Creative Officer for Asia.
In his new role, Raymond will be responsible for enhancing and developing VMLY&R's creative capabilities and service offerings across Asia, leading its teams in delivering world-class solutions for clients. He will be based in Singapore, and report to VMLY&R Asia CEO Yi-Chung Tay. He will work closely with Paul Nagy who was recently promoted to the role of VMLY&R Chief Creative Officer APAC.
An award-winning creative leader, Raymond brings with him more than 20 years of experience in both agencies and tech consultancies delivering high-impact creative, digital innovation and experience solutions for brands including Ikea, Unilever, Nike, LVMH, Shiseido, Starbucks, Huawei, VW, Ferrari, and more.
His appointment further strengthens VML&YR's regional operation, as part of its ongoing strategy to attract the best industry talent, and its mission of building connected brands via an unrivaled Commerce, Experience, Technology, and Creative offering.
Raymond is known for his work to re-envision Ikea's experiences across all touchpoints, including the brand's "Home Universe For One" campaign, which involved transforming its ecommerce transactions into an inspiring customer experience. He was also responsible for Unilever Food Solutions' "We're For Chefs" platform, which aggregates data from dining apps to inform chefs of new dining trends and opportunities to upgrade their skills with new recipes and sauces.
With a reputation for delivering world-class campaigns, along with web builds, ecommerce, CRM, and digital transformation programs, Raymond's proudest work are campaigns that enhance brand and customer experiences, including his work for China's leading location-based social app, MoMo. As part of the brand's Chinese New Year campaign, Raymond worked with MoMo to include a "Let's Go Home Together" button its app, allowing thousands of users traveling home for the holiday to connect with each other – turning what could be a tedious journey into a social adventure.
Yi-Chung Tay, VMLY&R CEO in Asia, said: "Ray is one of the rare creative leaders who truly understands how creativity needs to touch all dimensions of the brand experience. From communications to the way that we innovate products, services, commerce, and customer experience, we believe creativity needs to be embedded in every touch point in the customer journey. Ray brings with him a deep understanding of that customer experience and a reputation as a natural leader, who can inspire the people around him to keep striving. I can think of no one better to take the creative helm for the region."
Prior to joining VMLY&R, Raymond was Chief Creative Officer at Wunderman Thompson, based in Shanghai, China for two years and Chief Experience Officer for Accenture Interactive, leading Droga5 in creating meaningful and targeted customer experiences. Under Raymond's leadership the company won numerous awards at major awards shows including Campaign Asia's "Best Working Environment" and Agency of the Year's "Best New Business Team."
Commenting on his appointment, VMLY&R Asia Chief Creative Officer RaymondChin said: "Creativity should not start and end with communications. It's something that should naturally flow across everything we do – helping us to create real impact for our clients and their consumers."
"This idea is ingrained in VMLY&R's culture of connected brands, which sees them continuing to push the envelope when it comes to creativity, innovation, and technology – and the way the agency works with client partners to find 'out-of-the-box' solutions to real client problems. The freedom to think bigger than many agencies are able to excites me greatly, and I look forward to adding my own blend of magic into the mix," Raymond furthered.
Raymond is also an award jury member and speaker at SXSW, Unicorn Start-up Battles, Cannes, Spikes Asia, AME Effectiveness Awards, Busan Adstars, China Advertising Festival, and guest lectures to students at Techcamp, HK Baptist University, HKPU, and the University of Gloucestershire.
When he's not working or advising startups, he likes to hang out with his daughter and their dog LeLe (translation "Happiness Happiness"). Ray is also a vinyl enthusiast, who also enjoys basketball, gaming, and whiskey, not necessarily in that order.
VMLY&R employs over 2000 people in Asia, providing industry-leading Commerce, Experience, Technology, and Creative solutions for clients including Zespri, Scoot, Shell, Colgate, Abbott and more. The agency was recently awarded numerous Cannes Lions, including a Grand Prix in 2022, eCommerce team of the year at the Asia eCommerce Awards 2023, and several medals at AdStars.