MANILA, PHILIPPINES — As the digital revolution accelerates, brands are faced with more opportunities to innovate the way they connect with their customers. To explore campaigns that exemplify the role of digital in growing brands and businesses, the Internet and Mobile Marketing Association of the Philippines (IMMAP) and adobo Magazine presented the first-ever edition of "Boomerang into the Future," where IMMAP's Boomerang Awards winners took the stage to discuss their brand's winning digital strategies and their fearless forecasts.
The first session kicked off with a discussion with a panel moderated by Boomerang Awards 2022 Co-Chair and MullenLowe Treyna Chair Emeritus & Chief Product Officer Leigh Reyes in which leaders in the industry delved deeper into digital marketing and brand building in the year 2023.

The power of real-time
While brand building is generally understood as a process that happens over a long period of time, the defining "real-time" characteristic of the digital landscape has definitely changed the way the industry approaches brand building.
"[Real time creates] that instant interest that makes your brand instantly relevant," Propel Manila Creative Chief Raymund Sison said. "It can [put] the brand and the audience in the same sphere."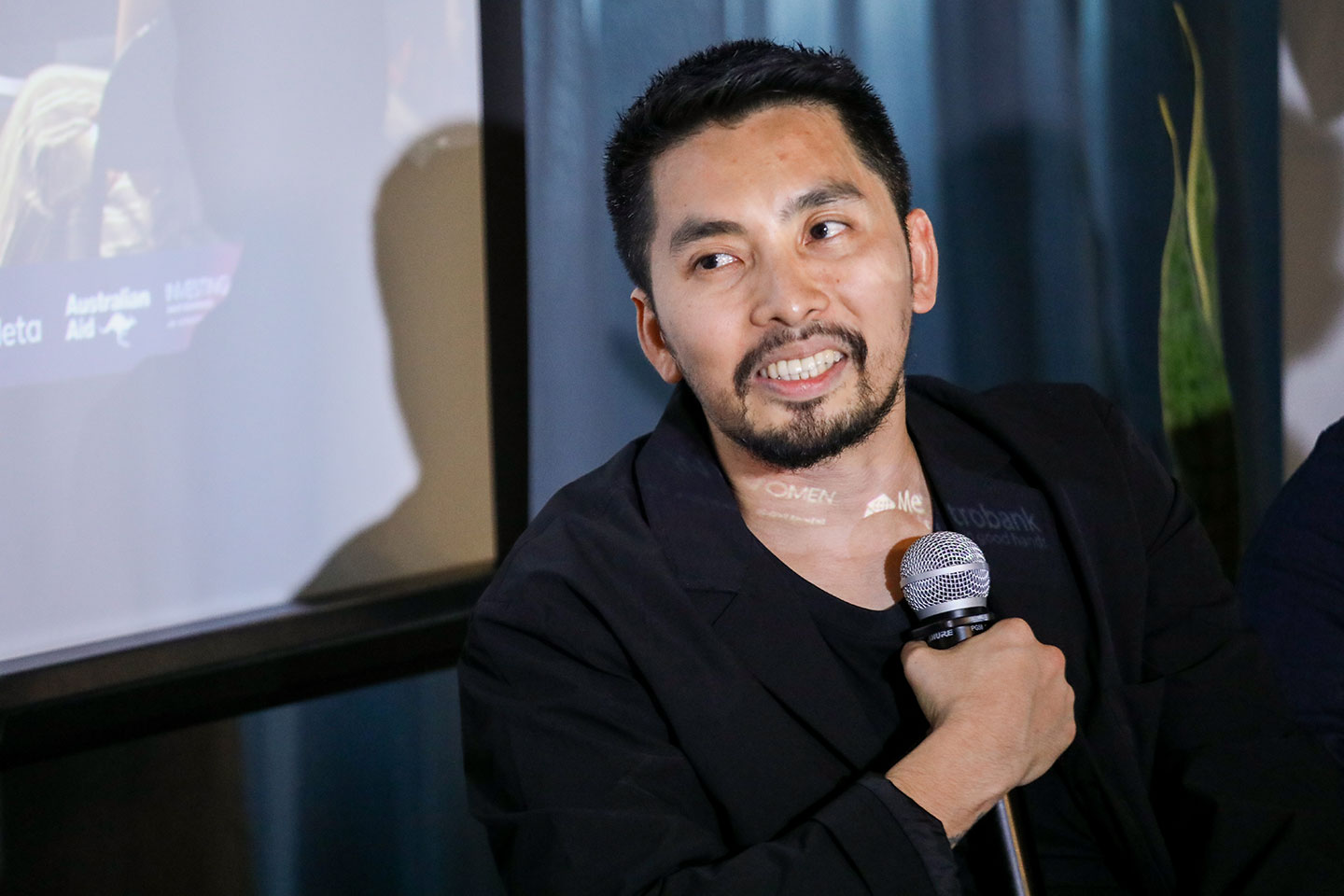 This is one of the reasons that Propel Manila chose Instagram stories as the platform for their winning LGBTQ-focused campaign "Retold With Pride" for GlobexPride@Tech.
"Storytelling, I feel, is very natural on the platform. It allows for really personal one-on-one communication, and it allows for interactivity that makes the audience feel like they're a part of the story and that they have a hand in turning the page towards equality and inclusivity."
Real-time also allows brands to quickly address and enable conversations about the most pressing concerns their audience has at the moment in a more unfiltered way. An example of this is Dentsu's "WeMen for Women" campaign, which enabled a real-time conversation to unfold about the disproportionate amount of work and roles that women had to take on during quarantine.
"It was nice to see their everyday lives beyond those small Zoom windows," Dentsu APAC & Dentsu JaymeSyfu Regional Creative Director ​​Miko Quiogue said. "It made the campaign a little richer. It felt nice to see their answers coming live."
The panelists agreed, however, that this doesn't change the fact that being able to react quickly only comes after the long process of brand building and understanding it and its audience.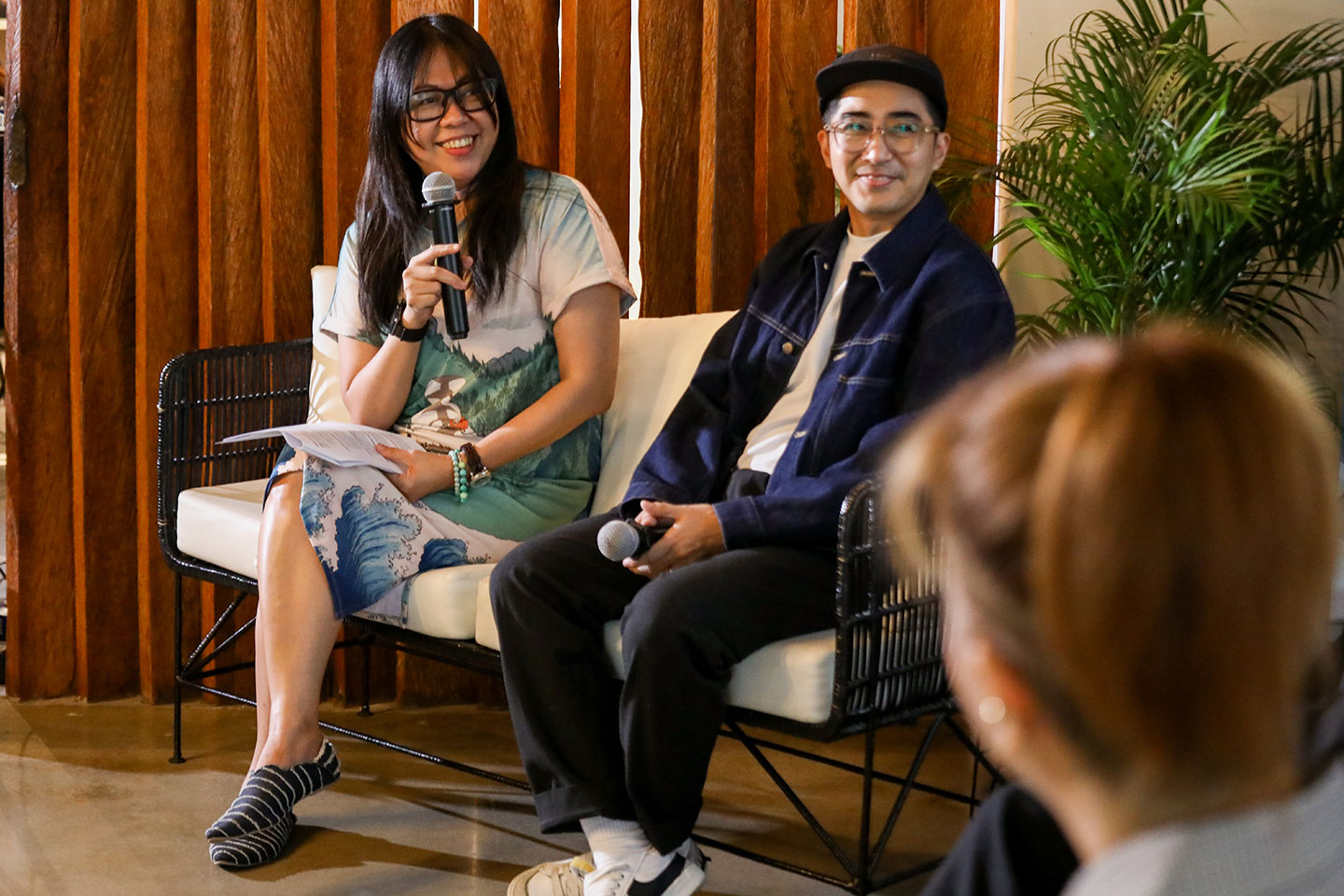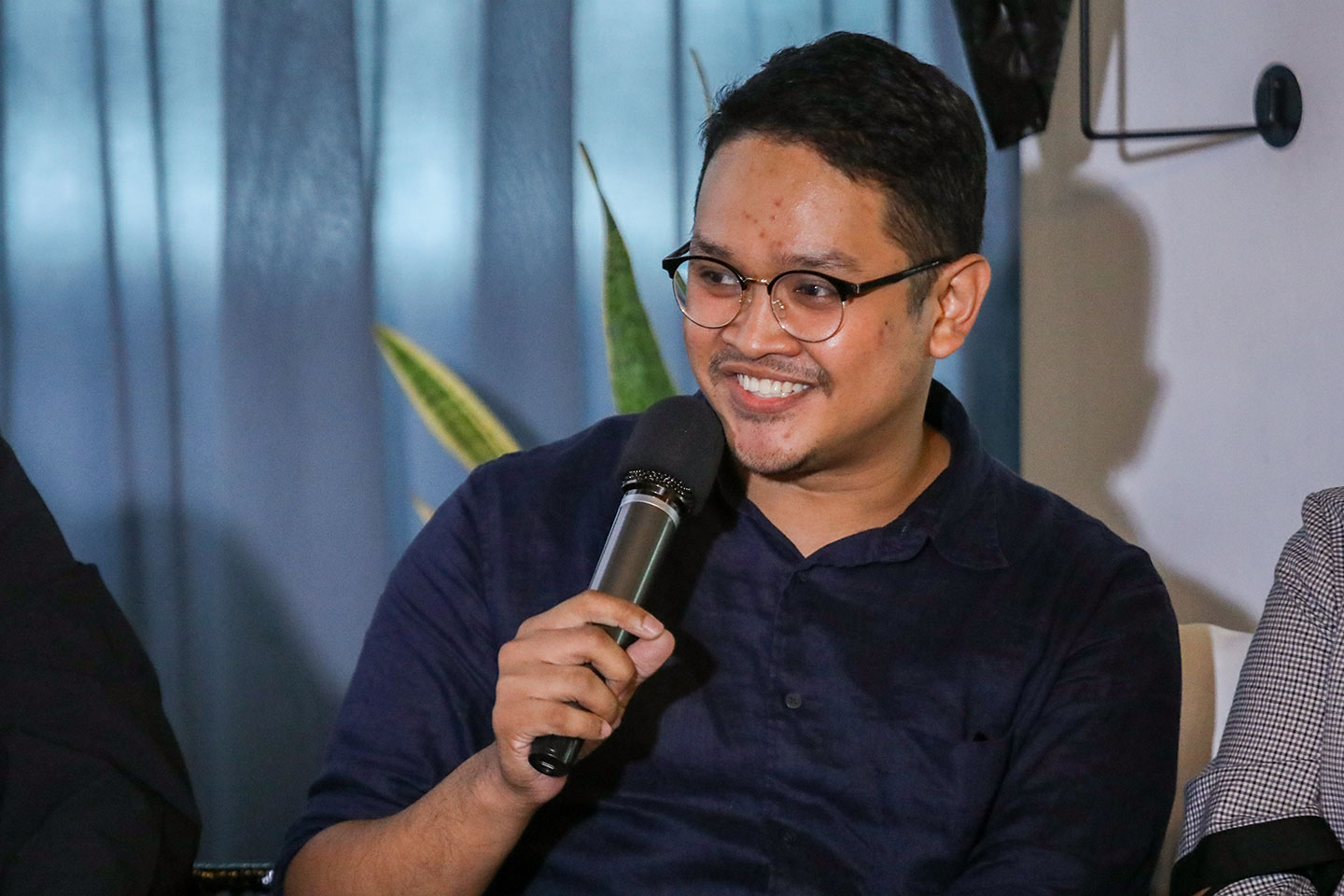 "[There's also a question of] 'Do we get the messages out quick or do we get it right?'" Investing in Women Deputy Director for Gender Norms Kim Patria pointed out. "When we think about real-time and authenticity, we should invest time and effort to really understand the audience."
Finding digital's role in your campaign
"Technology is growing in scope, in attention, in influence," Octopus&Whale Founder & CEO Joey David Tiempo said, referring to how the range of ways that one can incorporate digital into a brand is so vast and how, ultimately, it's about finding the right tech or platform that best communicates the message the brand needs to impart to its specific audience.
For the Marine Wildlife Watch of the Philippines' "Save Our Sharks" campaign, Octopus&Whale chose blockchain.
Because so many different ways one can use tech are new to people who don't operate within those spaces, communicating exactly what a certain platform can do for a brand is vital. "There was a lot of explaining that we had to do to our marine biologist friends, but they were very open," Joey shared. "So, openness to technology is key [and so] is bridging the gaps between the technology people and the clients."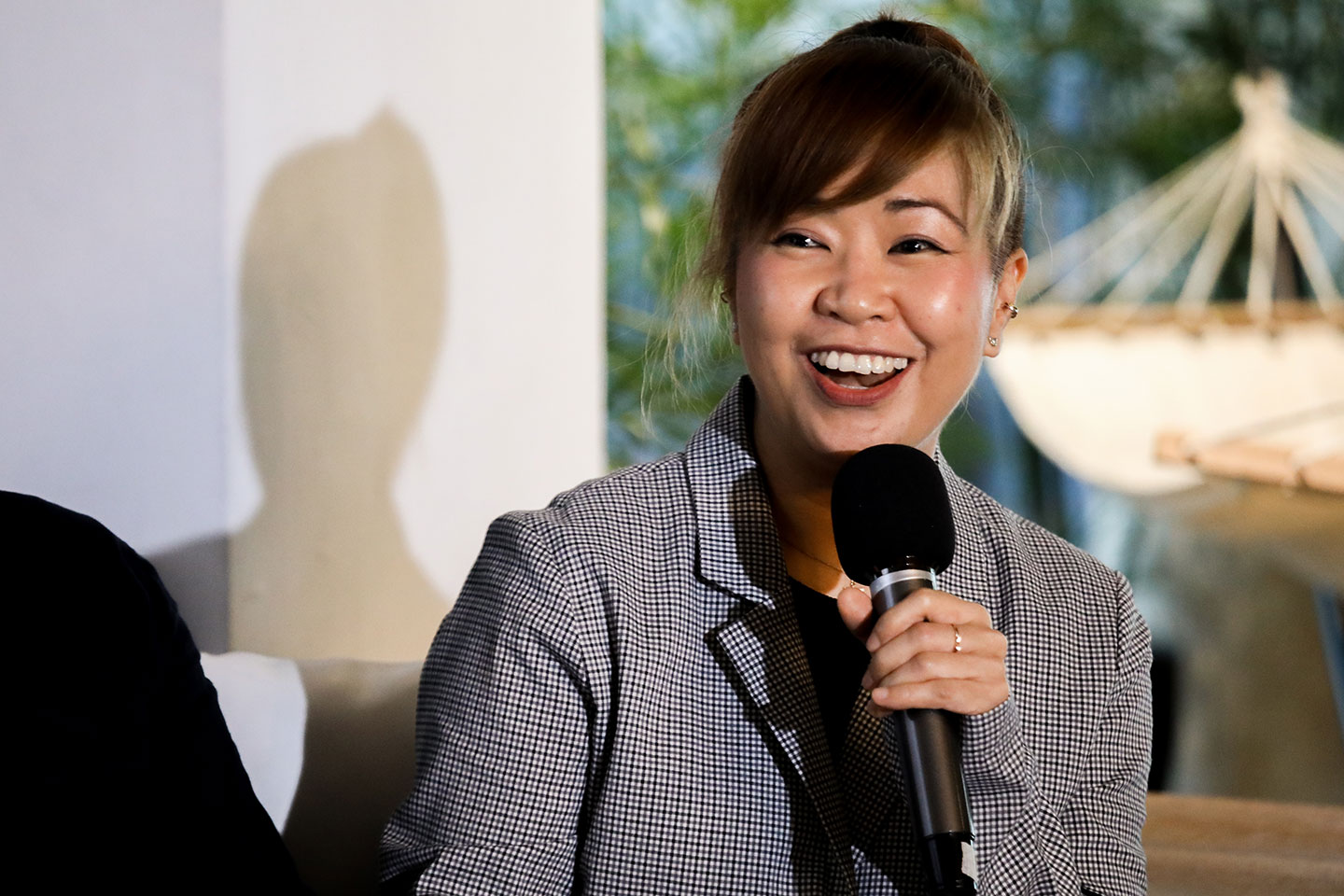 In Denstu's case, the agency chose to create a voice journaling app Sound Mind Daily for MindNation Philippines. This technology relays messages a user recorded in the past to themselves with a music track when they need it. According to Miko, the process of choosing this particular mode of digital came from insights based on the two studies that proved the therapeutic effects of journaling and music.
Sparking conversations
Digital has also given brands many new opportunities to enable important conversations and create a sense of community — two things that the panelists agreed the industry has a responsibility in doing.
"I think that's where the advertising industry plays a key role," said Kim, referring in particular to how "WeMen for Women" drove a conversation about the need to recognize, empower, and support women in their lives who are taking on the brunt of the work in lockdown. "You have an opportunity to shape what people see other people doing."
The beauty of technology as well is that it doesn't just give platforms to new conversations, such as pandemic-related issues. It also allows brands to refresh the way people engage with old ones as well.
"The message of conservation is old," Joey said about the campaign for Marine Wildlife Watch. "This is where technology comes into play — when technology makes it a little different."
"It's not a glamorous message, is it? It's not surprisingly fresh or new. [But] Save Our Sharks was able to show people an avenue to be able to show their support in an engaging way," Leigh added.

Where is brand building heading?
"We are heading towards more authentic storytelling and more holistic human experiences," Raymund said. He said that using technology to build upon more authentic engagements and stories is the natural reaction to the filter culture, where the content being shared on the internet ranges from heavily curated and orchestrated to blatantly fake.
On continuing to use tech in the future for brand building, Kim said that, in order to get the message right, "It's important as brands to think about our story, what story do we want to tell, how best to use technology [to tell it,] and also what stories are the audience is living in the moment before playing with technology."
"It's important to ground technology in how it brings value to humanity. If that isn't clear and concrete, it's not gonna work for the brand," Raymund concludes. "What works [is using tech] as enhancers of stories and enhancers of human experiences."
Related stories:
Industry leaders share forecasts and hopes for the future of digital marketing at IMMAP's Boomerang into the Future
Industry leaders share forecasts and hopes for the future of digital marketing at IMMAP's Boomerang into the Future