MANILA, PHILIPPINES — When it comes to digital, Southeast Asia (SEA) continues to prove that it is a region booming with potential. With SEA's mobile-first culture, a proliferation of young communities, and its exceedingly diverse demographic, many digital platforms have their eye on this side of the map as a lucrative region for expansion and growth. And Dailymotion, a video-sharing platform from the early days of the Internet's rise, is no exception.
Dailymotion has gone through many changes since its establishment in 2005, and since then, it has seen significant evolution. Most notably, after its acquisition by Vivendi, Dailymotion overhauled its user and partner services to create a unique advertising experience for its stakeholders. Now, still committed to continuous growth, Dailymotion is focusing much of its effort on becoming a destination video marketing platform for both brands and viewers in the region, and ensuring that it can offer this evolved user and partner experience to partners in Southeast Asia as well.
For Dailymotion Chief Revenue and Business Officer Bichoï Bastha, SEA's uniquely dynamic nature can become a huge asset to the platform. According to him, Dailymotion is doing the work to leverage this opportunity by understanding and taking into account the different nuances that vary from country to country. This is to not only create a user and partner experience unique to stakeholders in the region, but also develop regional standards for brand safety that is tailor-made for SEA.
With over 13 years at Dailymotion and a comprehensive understanding of advertising in today's digital landscape, Bichoï is armed with the experience and understanding to back up his insights behind Dailymotion's evolution and plans for SEA. So, to learn more about Dailymotion's capabilities and strategy for the region, adobo Magazine sat down for an exclusive interview with him where he expounds on what it means to elevate your platform's user and partner experience, what makes SEA a key element in the Dailymotion's ever-evolving nature, and what key insights on the region are driving its strategies for expansion.
adobo: Dailymotion has been around since 2005, but there have been many changes since it was first established. Can you tell us about how Dailymotion has evolved its user and partner experience since then?
Bichoï: Dailymotion was founded in 2005 before it went on to be acquired by Vivendi. After the acquisition, we decided to completely overhaul our user and partner experience. [This was] when we decided to offer and create a unique video advertising experience for our consumers and potential customers.
Apart from that, [since then,] we've also incorporated these four key pillars:
1. We provide a global brand-safe ecosystem by offering the best-in-class video player technology, quality content producers, and we target our advertisements to verified partners and content, and not to User Generated Content.
2. Our cookieless targeting solutions enable us to understand our viewers' behaviors and patterns, thus improving their viewing experience as well as enabling our partners to target the right audiences effectively.
3. We are also committed to promoting an uncluttered user experience. We offer a clean in-player video delivery that provides the ultimate engagement for our viewers with customizable content.
4. Lastly, we offer pre- and post-campaign insights for our clients. Our clients are able to utilize our audiences to conduct specific surveys for brands and trending topics.
How do you think the role of video-sharing platforms has changed in the past couple of decades, particularly in recent years?
Video-sharing platforms have become more democratic and accessible to many in recent years, with most of these platforms prioritizing user-generated content. This is very apparent in platforms such as TikTok, where ordinary people can turn into stars overnight. These types of content usually attract a wide audience and are often consumed in large quantities; videos are usually short form and scrollable. For many publishers and professional content creators, video platform tools used to be expensive.
However, in the case of Dailymotion, it makes commercial sense for these groups of people as it enables them to distribute quality content for a longer duration, and higher volumes that can be easily published and distributed. Furthermore, Dailymotion empowers media partners (regional, local, and smaller partners), by giving them control over their own content and its monetization.
Can you give us an idea of the ways Dailymotion is perfect for marketers who want to build long-term connections with their consumer target audience?
Since our overhaul, our platform allows marketers to promote their content and reach their desired target audience on a massive scale in a brand-safe environment. Additionally, we also promote an uncluttered user experience that allows marketers to personalize their content across all devices and platforms.
For publishers, these video platform solutions guarantee an end-to-end reach within a sustainable advertising ecosystem. For our viewers, we've created a trusted premium video experience for them, and a platform that is brand-safe for everyone including marketers.
For example, our internal automated filters are able to analyze video content and metadata and are able to detect spam and explicit content based on blacklisted keywords and image attributes. Our tools also detect invalid traffic, measure viewability, and detect non-brand-safe environments. With brand image being a priority for brands, marketers are extremely cautious when it comes to where their content is placed. As a unique video marketing platform, we want marketers to feel secure when choosing their platform to promote and users to feel safe when consuming premium videos.
As part of our sustainability and solidarity efforts, we are also partnering with Goodeed, a platform that allows viewers to contribute to CSR initiatives simply by watching ads. This allows marketers and brands to positively interact with their audience which inevitably increases brand intimacy, brand image, and brand differentiation.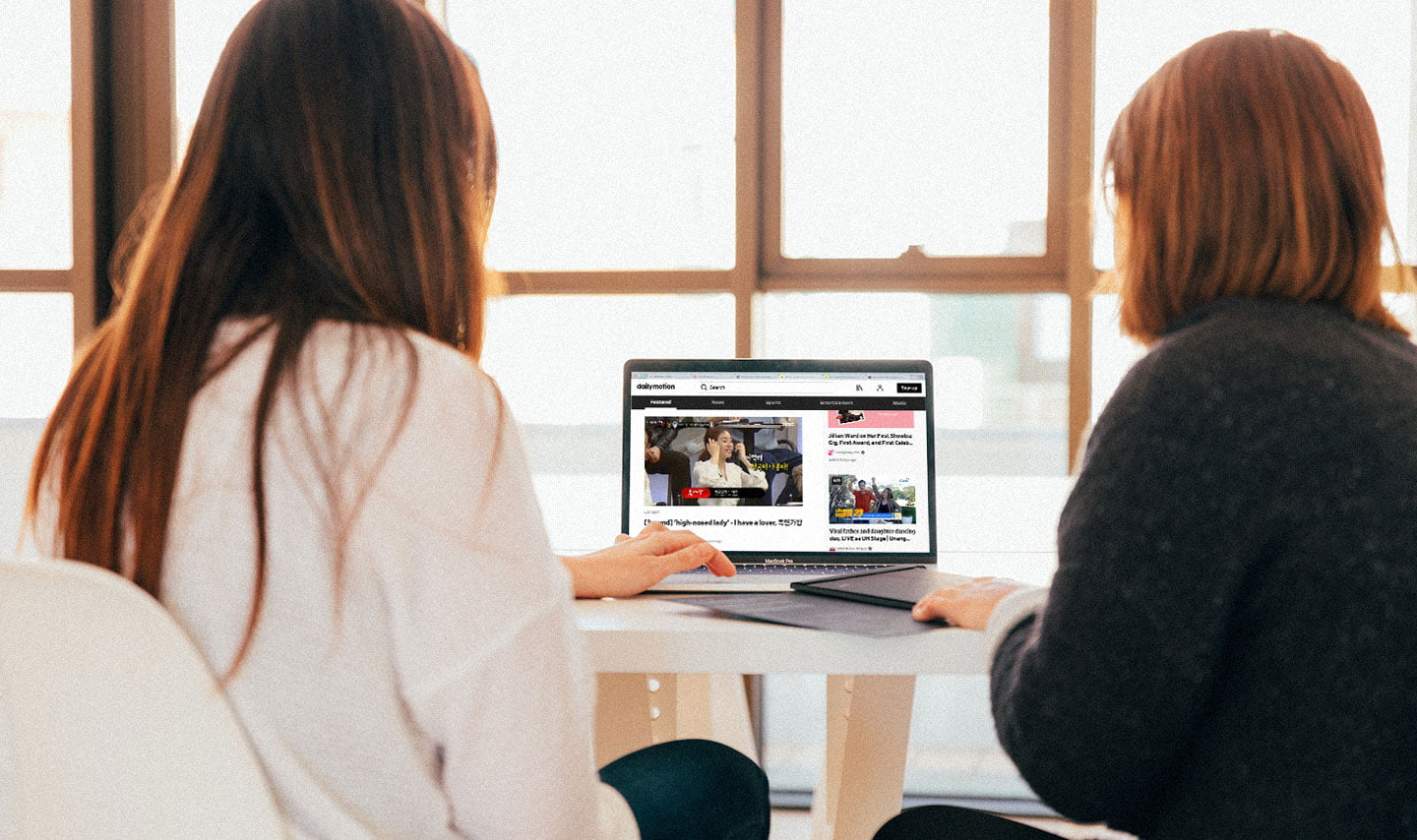 As part of this evolution, Dailymotion is seeking to expand its reach by becoming a destination and video marketing platform for both brands and viewers in APAC. What makes APAC, and specifically the SEA region, so attractive when it comes to growing Dailymotion?
SEA is the most diverse region in the globe because it is home to over 655 million people, over 100 different ethnic groups, and over 1,000 different languages and dialects. It is also a young and vibrant mobile-first community. Since we are working with the most diverse region in the globe, the cultural diversity present in SEA generates a wealth of ideas and introduces us to a particular way of embracing challenges.
Dailymotion can surely profit immensely from its dynamic nature, as we are always looking for new ways to engage such a distinct audience. Additionally, SEA's digital marketing and its technologies are constantly evolving. As a result, more local and independent digital media firms are embracing new partnership opportunities that will help them expand.
Are there any strategies that Dailymotion has in play or is thinking of implementing that are specific to the region?
We are putting a lot of effort into Southeast Asia because of its rapid growth and diverse cultures. We constantly develop new ideas based on consumer insights that take into account the various cultural nuances in the region. We are aware that what appeals to consumers and is relevant to businesses in Vietnam might not be the same in Indonesia. Therefore, it is crucial to consider all these regional differences in the kind of content we publish on our platform. The key to success in verticals like tourism, ecommerce, and entertainment is tailoring content to reach the specific target demographic because consumer spending patterns are also always changing.
Another one of our main priorities in the region is brand safety. Marketers and brands are constantly looking for the safest platform to advertise their brands on, so we're naturally directing our efforts toward developing regional standards for brand safety that are distinct from those found in Europe and North America.
Can you walk us through how Dailymotion plans on building its presence in SEA?
In order to better serve viewers in markets with high mobile device penetration, we are further stepping up our efforts by integrating ourselves into the regional business communities. Southeast Asia's digital economy [was] expected to reach $200 billion in 2022, and the region's advertising landscape is changing. By collaborating with Goodeed, the top CSR ad format in the video advertising sector, and taking part in social responsibility activities to support causes that are important to our partners and employees, we are also enhancing our strategies for advertisers to promote CSR initiatives on our platform.
With the changing advertising landscape in SEA, we are further strengthening our efforts of providing viewers with informative and engaging content in markets with high mobile device penetration by integrating ourselves into the local business communities in the region. We are also elevating our strategies for advertisers to promote CSR initiatives on our platform by partnering with Goodeed, and participating in social responsibility activities to promote causes that are meaningful to our employees and partners.
From an external standpoint, we are concentrating on strengthening our ties with regional agencies and clients by growing the team to make sure we have enough resources, relevant experience, and local market knowledge for the region on a country-by-country basis. In addition to expanding our company and achieving our goals, we are educating advertisers about the advantages of advertising content in a brand-safe environment as well as our capabilities as a video marketing platform.
Can you share with us any key insights on SEA in terms of viewer behavior or advertising trends Dailymotion is basing its strategies and goals on?
As mentioned previously, one of our strategies is adapting and catering to the various cultures and we hope to be able to tailor that efficiently for this region. Additionally, these are some of the trends we can expect to see in the upcoming year for both the region as well as globally:
The Ability to unleash data – Southeast Asia is a fast-paced region with constant changes in consumer behavior. Data should be leveraged by organizations not only for targeting purposes, but also for analyzing consumer behavior for better media planning.
The advent of Cookieless solutions – By focusing on first-party data, marketers and advertisers will gain a better understanding of their audiences, and be able to experiment and innovate their targeting strategies, resulting in a better campaign.
Attention measurement – Attention measurement should be at the core of their creative process. By building advertising experiences rather than advertising formats, brands can better engage their audiences. In the near future, attention metrics will become standard media KPIs, especially in video advertising.
Sustainability – Sustainability is becoming an essential component of recent product development around advertising, and brands are looking for platforms to promote it. Digital marketers and advertisers seek to engage with advertising platforms that consciously measure and optimize their carbon footprints to achieve carbon neutrality.