MANILA, PHILIPPINES — The creative industry is brimming with tons of amazing ideas, so it's no surprise that there's never a shortage of great campaigns to admire and celebrate.
From gripping stories and new perspectives that embody what a brand stands for to new fun ways people can engage with a brand, here are campaigns that caught adobo Magazine's eye this week:
The Brainwave Bucket that measures your overthinking
This fun and unique campaign is a great way to get people to stop overthinking and just indulge. Based on the insight that Hong Kong is one of the most stressed cities in the world, KFC and Edelman Hong Kong launched a campaign centered on the KFC Brainwave Bucket. The brain-sensing helmet is meant to analyze brain activity. So, when Hong Kong residents tried it on and were found to be overthinking, they were encouraged to switch their brains off. With the comforting deliciousness of the KFC chicken provided, many were able to do exactly that!
Grab's must-try Indie Eats according to Sassa Gurl
GrabFood's latest campaign reminds its customers that they launched Indie Eats not just as a way to boost small businesses just for the sake of it but because it truly believes in the quality of the food they're vouching for. The brand found the perfect way to get a message across — Totoong Sarap, a three-part series where Sassa Gurl, along with guests known for their brutal honesty, taste and review some Indie Eats picks. The last installment of the series even raises the stakes with kontrabida icons as guests, Jean Garcia and Gladys Reyes.
Medical City cements itself as "the one" for you
The latest ad for The Medical City features three couples: an older pair who met in high school and continue to last decades in love, a wife and husband looking to have their first child, and two young men who look forward to the many years ahead of them as a couple. While each couple is unique, they're all similar when it comes to describing what it's like to find "the one" — it's finding someone who can be a partner throughout all the good and bad times, someone you can trust and depend on, someone who you can communicate your problems to. And the same goes when you find the healthcare partner thats "the one" for you. The campaign shows Medical City's promise of service isn't just one that aims to take care of your partners, but it also offers the safety, dependability, and solidarity you experience with the people you love.
A cross-genre, cross-culture campaign from Heineken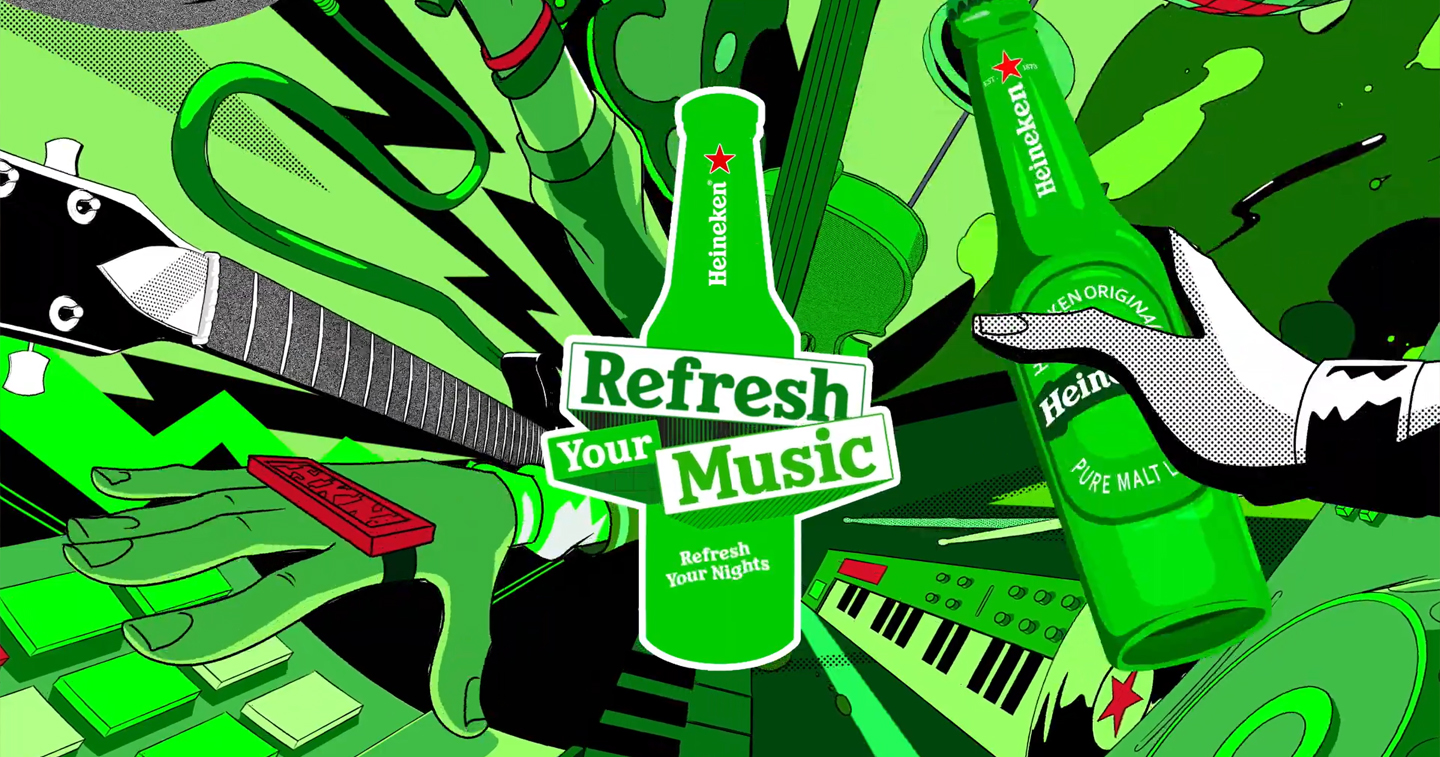 Heineken's latest campaign is an invitation to immerse yourself in a new experience through music of various genres and cultures. Teaming up with with American electronic DJ and production duo The Chainsmokers, Heineken launched "Refresh Your Music" with agencies Le Pub, BBH Singapore, Leo Burnett Vietnam, and Leo Burnett Malaysia. The platform allows fans of different cultures and music tastes to come together to expand their music knowledge and preferences and includes The Chainsmokers' songs that were refreshed according to the varying unique styles of featured artists Thu Minh and Karik from Vietnam, and Yunohoo and NYK from Malaysia.
Empowering Black women with an iconic superhero partnership
As the premiere of the anticipated superhero sequel Black Panther: Wakanda Forever approaches, Mastercard took this as an opportunity to team up with the franchise and empower Black women through the partnership. As an extension of the company's commitment to supporting Black women-owned businesses in order to help close the racial wealth and economic gap, the brand launched a spot featuring Egypt Otis who owns Comma Bookstore & Social Hub, a small business that specializes in Black and Brown literature, art, and music. Egypt stars as a real-life superhero by inspiring a young Black girl to see that superheroes are all around us and that she herself has that same potential.
Check back with adobo Magazine for our weekly campaign picks.