MANILA, PHILIPPINES — The creative industry is brimming with tons of amazing ideas, so it's no surprise that there's never a shortage of great campaigns to admire and celebrate.
From gripping stories and new perspectives that embody what a brand stands for to new fun ways people can engage with a brand, here are campaigns that caught adobo Magazine's eye this week:
Instead of the usual office setting that many ads use when conveying employees who are tired of their jobs, Blocket's spots by Bacon take place in less-than-conventional workplaces: a canteen at the amusement park and a medieval execution. Combining relatability with a subtle dash of ridiculousness — like being miserable at work while wearing funny, over-the-top costumes or complaining about the lack of work-life balance while executing a medieval criminal — gave the spots the perfect cheeky edge.
Leo Burnett taps into nostalgia while also driving home just how in the present McDonald's is in its new campaign. In addition to a Teletext takeover that screams the '90s, retro old-school website banners, and '90s-inspired OOH posters that convey the food sourcing changes it made over the years, McDonald's also released two films. In each one, someone who is clearly still stuck in the '90s turns down McDonald's before getting the reality check that McDonald's has made big changes since then. After all, unlike them, McDonald's has kept up with the times. 
 To show that human intricacy and depth are something no technology can match, Translated, which provides AI-powered translation solutions, and Auge created a montage of moments where people made a connection without a word. A couple of friends arguing via glances across a room about when to leave a party, a woman giving her overwhelmed coworker much-needed reassurance with a simple hip bump, two chemotherapy patients admitting to each other that they're scared through half-hearted silly faces — each earnest vignette proved that, no matter how far technology goes, authentic translation will never be complete without implementing the human touch. 
Triathlete superstars Gustav Iden and Kristian Blummenfelt step into the shoes of epic Norsemen and become a symbol of determination and grit in On's latest Manga-inspired film by Passion Pictures. As the journey tests their prowess through deadly waters, perilous lands, and more, the lengths of power and potential that "Kristian the Unstoppable" and "Gustav the Great" possess become an evocative animated spectacle that gives the athletes' story a powerful fantastical twist.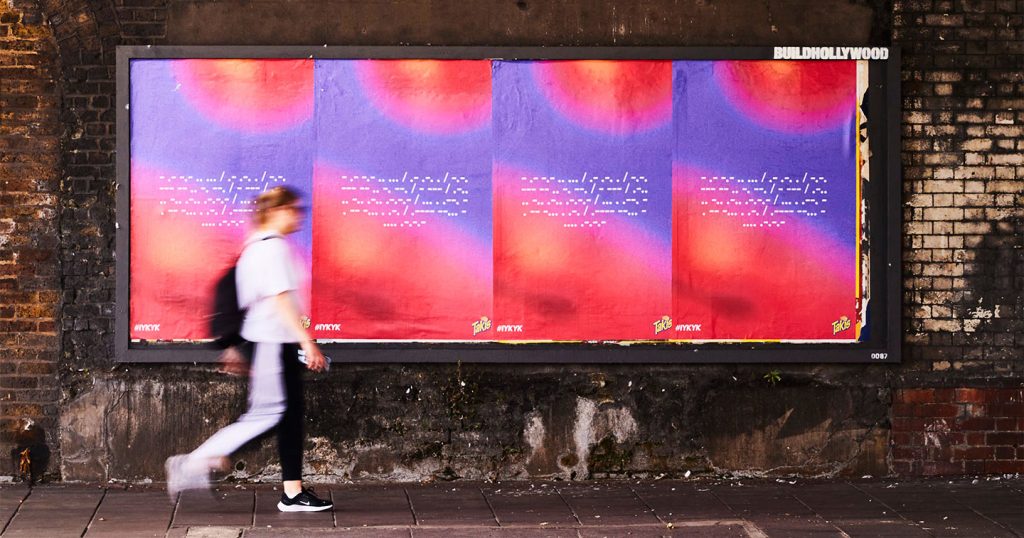 Following the Takis shortage the past couple of years, the tortilla chip fave came back in the same way that luxury brands create hype and excitement: an exclusive limited drop. Through a series of posters that contain cryptic messages and codes for Takis to figure out, the brand left clues about the drop's details across the UK. Not only did this drive attention to the brand's return, but the campaign by Publicis Poke also did so in a way that came with the thrill and newness that resonated with the younger generation.
Here's a look back at adobo Magazine's weekly campaign picks.