MANILA, PHILIPPINES — DDB Group Philippines was recognized once again as one of the "Best Companies to Work for in Asia" by the region's largest HR media brand and the most authoritative publication for senior HR professionals.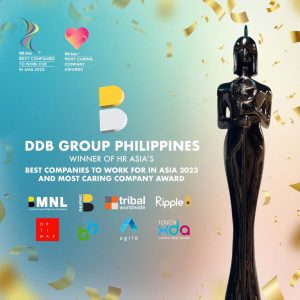 This is the second consecutive year that DDB Group Philippines was selected as a recipient of The Philippines Chapter of HR Asia Best Companies to Work for in Asia, which entails undergoing a holistic assessment of the company's HR practices and having its employees respond to HR Asia's proprietary employee engagement survey. This survey provides companies with a unique 360-degree insight into its employees' morale, needs, and expectations as well as their engagement levels.
This year, DDB Group PH was also selected as an award recipient of "HR Asia Most Caring Company Awards 2023," the award-giving body's newly introduced special category. The Most Caring Company award was given to DDB Group Philippines for demonstrating exemplary efforts in creating a culture of empathy and care within the organization and prioritizing the well-being of employees.
DDB Group Philippines Chairman and CEO, Gil Chua, said that it is a great honor to be consistently recognized by an esteemed organization like HR Asia.
"Being named one of the best companies to work for in Asia for two years in a row is not only a great honor but also a big inspiration for us to continue taking good care of our most valuable assets – our people. Doing good by our people and investing in their growth and welfare is not only the right thing to do but also one that benefits the business in more ways than one," he said.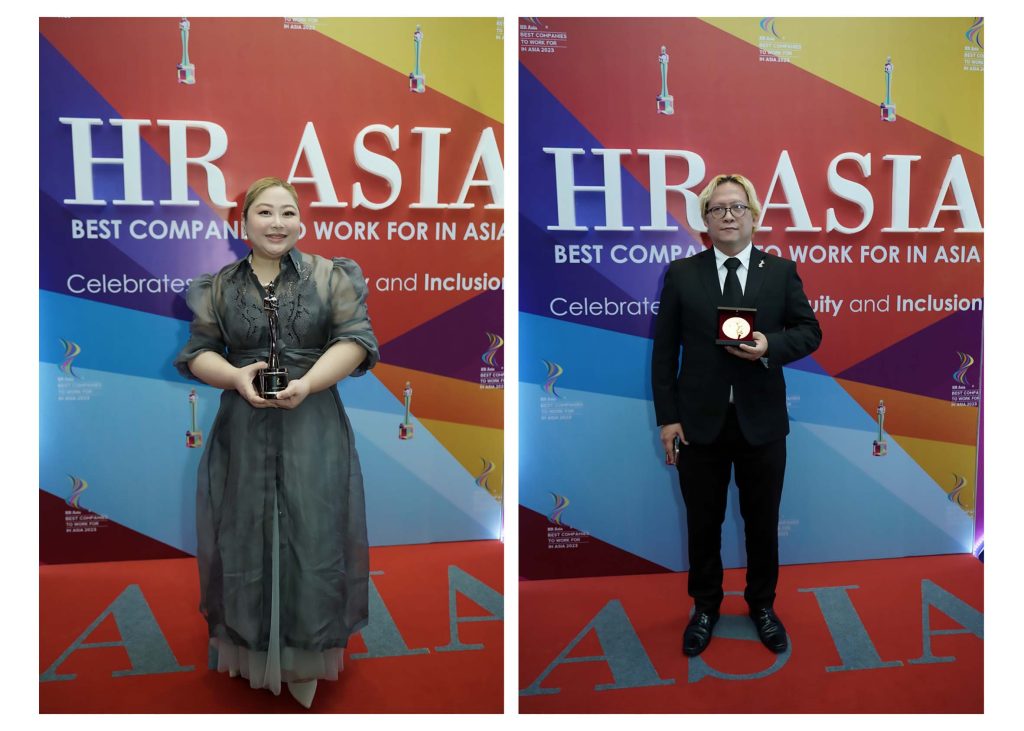 For her part, DDB Group Philippines Group Chief Culture Officer Anna Chua-Norbert said, "Both the 'Best Company to Work' and 'Most Caring Company' Awards are testament to how the group's leadership tirelessly puts our People First and fosters a workplace where people feel valued, safe, and respected, and where everyone contributes to collective growth."
Being a "People First" group of companies, DDB Group Philippines advocates holistic health, which entails taking care of its employees' needs through these pillars – Personal, Career, Physical, Mental, Spiritual, and Community. Notably, it takes care of its employees' mental wellness through 24/7 access to healthcare professionals and by providing company-wide mental health breaks.
Its diverse inclusion strategy ensures employees are treated fairly and that there is a merit-based performance evaluation system in place to reward people regardless of their gender, religion, ethnicity, age, and physical condition.
DDB Group Philippines also allows flexible work arrangements – giving employees leeway to work in ways that enable them to perform at their best while being safe from threats like COVID-19, and at the same time being able to manage their life situations. In fact, work flexibility is one of the areas where DDB Group scored the highest in the HR Asia survey.