MANILA, PHILIPPINES — The wait is finally over, as the Cultural Center of the Philippines (CCP) has named the fellows who will join the Virgin Labfest 18 Writing Fellowship Program, slated on June 13 to 25, online and on-site at CCP venue.
The eight selected fellows are Rhain Arabella Alcoriza, Ray Reuben Alvarez, John Aldrich Cancino, Evan John Daynos, Dominique Mae Malaya, Ivan Jetrho Mella, Angelo Cautiber Obidos, and Elijah Felice Rosales.
Award-winning veteran playwright Glenn Sevilla Mas will mentor the eight fellows on the study and practice of dramatic writing for the stage. The fellows will also have the chance to participate in the theater festival of untried, untested, and unstaged one-act plays and watch all five sets.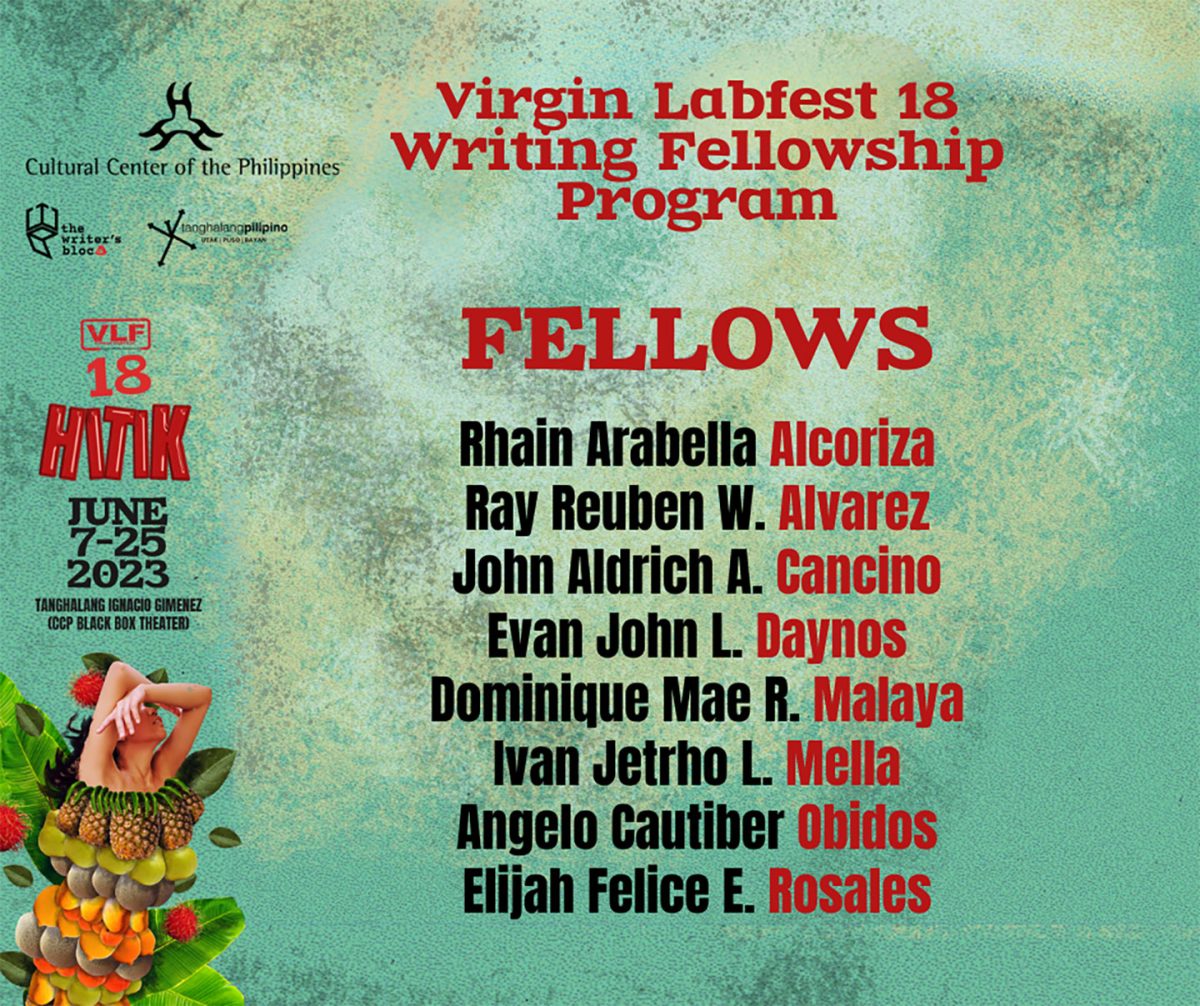 The Fellowship Program will conclude with a staged reading of the fellows' works, to be directed by CCP Artistic director Dennis Marasigan on June 25, 5 pm, at the CCP.
The two-week mentorship program addresses the CCP's mandate to train young aspiring playwrights through lectures, script critiquing, writing sessions, and interactions with veteran playwrights, directors, and selected actors.