MANILA, PHILIPPINES — Don Papa Rum, the Philippines' single island premium rum, has celebrated its Filipino provenance by bringing together some prominent names in the industry in a series of bartender guest shifts called Tres Papas. For each night of the series, three bartenders will take over one of the metro's top cocktail bars not only to introduce the different flavors of Don Papa Rum and the Philippines but to also showcase the pinnacle of Filipino talent. 
The first in the series brings home the original Tres Papas, which includes David Ong, Cedric Mendoza, and Joma Rivera. They first got together in Singapore back in 2017 but last August 09, Don Papa Rum brought them back to their (and Don Papa Rum's) homeland where they took over OTO, Makati, for a one-night-only guest shift aptly called Tres Papas: Homecoming. 
Why did Don Papa Rum choose to work with these Tres Papas and who are they?
In case you haven't heard, these guys are among those paving the way for Filipino talent in the spirits industry.
David Ong is the Co-founder and Managing Partner of The Curator Coffee & Cocktails, currently ranked number 34 in Asia's 50 Best Bars. He is also Co-founder and Managing Partner of other coffee and cocktail concepts in Manila such as OTO, EDSA Beverage Design Group, #YKWRoasters at The Grid, and PourHouse Hospitality. 
There's also Cedric Mendoza, the previous Head Bartender at Manhattan Bar, who helped put the bar at the top spot for two consecutive years on Asia's 50 Best Bars 2017/2018 and helped it climb to third on the World's 50 Best Bars 2018. He is now a Managing Partner of Pourhouse Hospitality and ReCraft. 
Finally, there's the well-decorated Joma Rivera. He is the Diageo World Class Bartender of the Year in 2014 – Philippines, Campari Bartender Competition Asia – 2018 Singapore Champion, and Angostura Global Cocktail Challenge 2020 – Singapore Champion. He is currently Bar Manager at Kafe UTU and Tamba in Singapore. 
Why use Don Papa Rum in cocktails? And what makes these concoctions special?
Due to its vanilla, honey, and candied fruit notes, Don Papa Rum is perfect for mixing in a wide range of cocktails. By letting bartenders explore different concoctions, Don Papa Rum's versatility and complexity really shine through. What makes this series and the concoctions special though, is its championing of Philippine ingredients and stories. 
One of David's cocktails is called "Enriquez," an homage to OTO's street that it calls home. This recipe is a riff on one of their original signature cocktails that is modeled after a childhood favorite, the Twin Popsies. Made with table-infused Don Papa Rum, sweet vermouth, orange bitters, and sugar, the resulting drink is potent and delicious with that tsokolate bittersweet flavor that Filipinos know and love.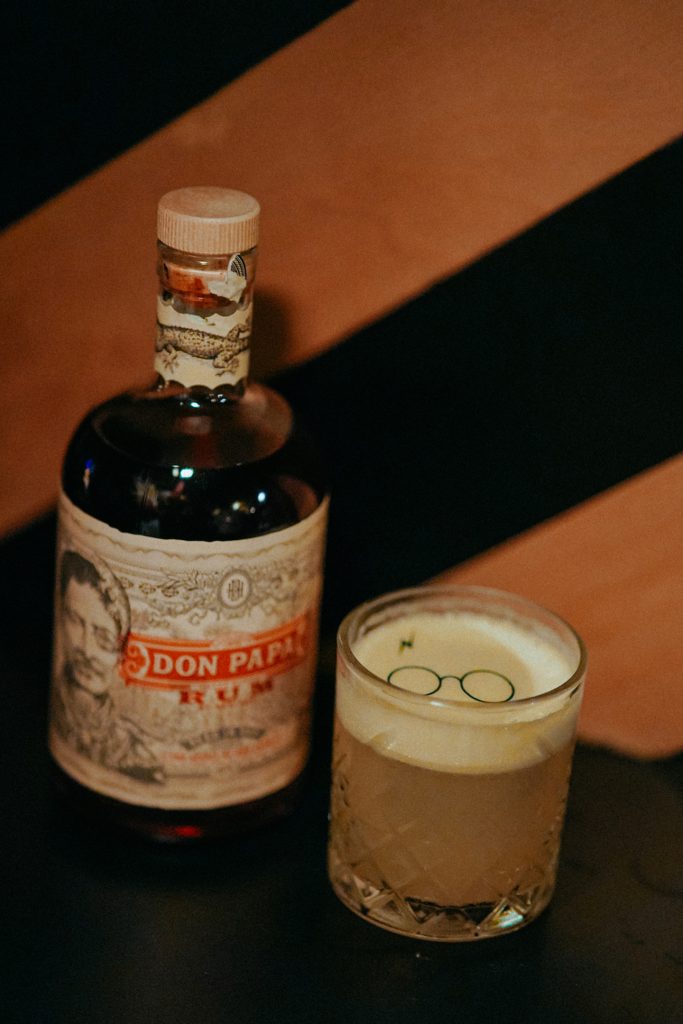 Cedric, on the other hand, created cocktails that are tributes to the two other Tres Papas. One of the cocktails is named "Dong Pap," playfully named after David's industry nickname, "Dong." It is a nutty riff on the classic daiquiri. Hazelnut and spiced syrup bring out the caramel notes and vibrancy in Don Papa Masskara.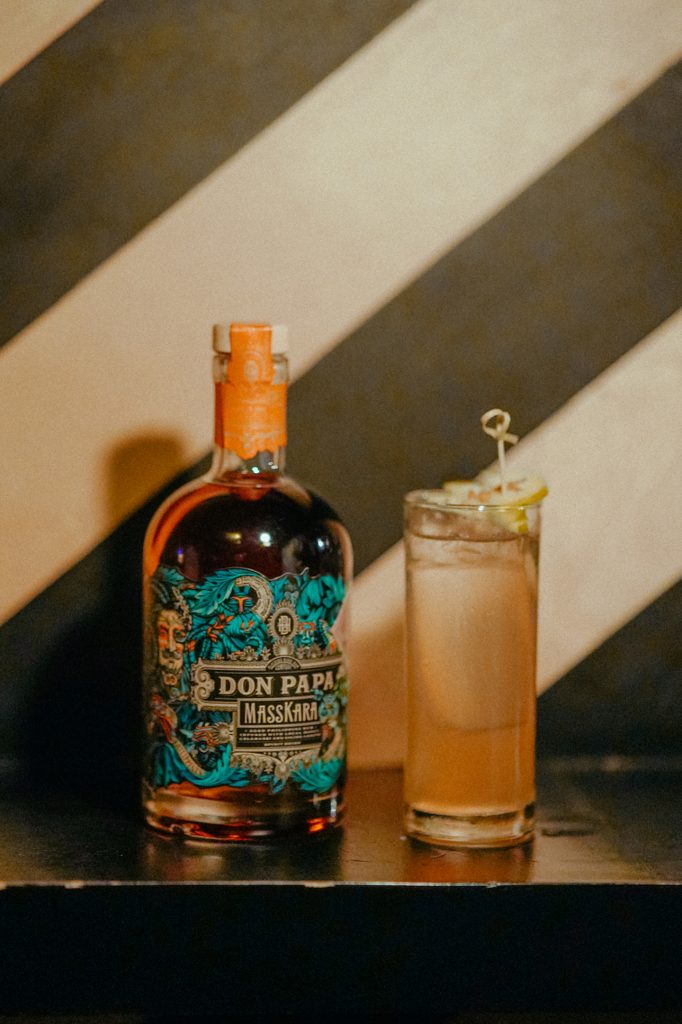 Joma created the cocktail called "Hey-A-Ron." This one is a tribute to Don Papa Rum's Global Brand Ambassador, Aaron Goodall, who's half Filipino and half Australian. Inspired by a drink from down under, this highball-style drink mixes fresh granny smith apple, manuka honey, and bee pollen with Don Papa Masskara for a bright, velvety, and refreshing taste. Hey, it's -A(pple)-Ron(Rum)! 
What now? 
Don Papa Rum has come far, from a local brand launched in the Philippines ten years ago, to now a well-loved premium rum present in more than 30 countries. As it did back then, Don Papa Rum will always proudly showcase its roots, bountiful flavors and ingredients, wealth and level of talent, and wonderful tapestry of stories to tell. 
There are two more Tres Papas guest shifts this September. Be on the lookout and follow Don Papa Rum on Facebook and Instagram at @donpaparum.