SHANGHAI, CHINA — Activewear and outdoor sports gear brand The North Face has launched an action-packed campaign for China, the first from independent creative company Mother in Shanghai, with the aim to grow the brand through encouraging exploration this summertime.
The North Face is synonymous with outdoor adventures, and it wants to encourage a whole new generation of outdoor enthusiasts with growing leisure time and options, building energy and community all whilst remaining authentic.
Winson and Wanshi, Creative Partners at Mother in Shanghai, commented, "The North Face has always believed that adventure is there for the taking. Our campaign brings this, encouraging more people to take a deep breath and go. All perfectly timed for the summer season, when natural beauty is open to explore."
The film content includes a narrative to provide an authentic backdrop to showcase The North Face products, organically connecting them to the moment. It's high summer, and viewers follow a group of kayakers into a lake they've discovered by accident, perfectly encapsulating the belief that the outdoors is for everyone and everyone together. Like many friendship groups, there is a sense of competition, and they organize an unofficial race to get to the red buoy quickest. Throughout their adventure, The North Face gear and the spirit of summer are spotlighted.
The work will play out from June across The North Face-owned stores and platforms, plus paid media in social, in China.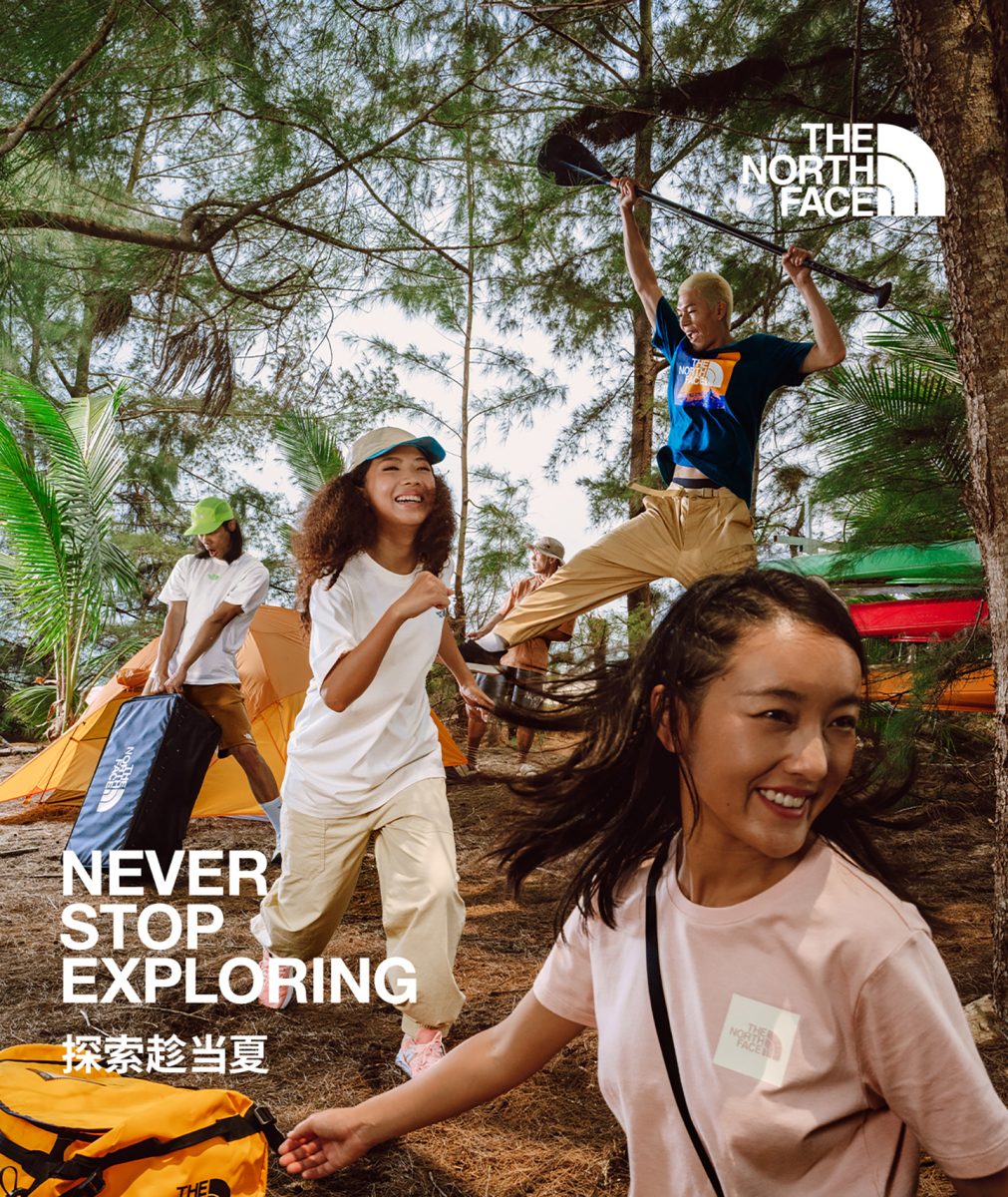 CREDITS:
Client: The North Face
Campaign: Go Explore
Agency: Mother Shanghai
Creative: Mother Shanghai
Director: YUANN / kidzfrmnowhere.
Assistant Director: Yidi Mao
Director of Photography: Xiaoyang Jin
Gaffer: Fei
Art Director: Shawn
Stylist: Fenfen
Casting: Fafa / Evita Ren
Production Company: kidzfrmnowhere.
Producer: Evita Ren
Production Manager: Fong
Associate Producer: Niki
Production Assistant: Fafa/ Xiaoxi
Editor: YUANN / kidzfrmnowhere.
Colourist: fmlik
Mixing: Smider