MANILA, PHILIPPINES — Last July 31, the  University of the Philippines (UP) Virata School of Business held a Recognition Ceremony for its 2023 batch of graduates. To send off the young professionals from the walls of the campus and out into the real world, the university invited one of its most notable alumna, Martha Sazon.  Martha graduated from the same program in 1996 and is currently the CEO of GCash — one of the biggest and most popular fintech services in the country.  
Martha has spent 12 years at Globe Telecom where she earned many breakthroughs and achievements for a wide array of products, including the broadband business. Under her watch, GCash emerged as a fintech leader at the height of the pandemic and brought the app to its success today. GCash is currently the Philippines' first and only "duacorn" — a company valued at over $2 billion, as it enables millions of Filipinos with digital financial services.
Speaking in front of the hopeful eyes before her, Martha recalled her own experiences when she was a student in UP and how her time there has prepared her for her life now. She remarked that UP didn't just give her and her fellow students an excellent education; it also molded their characters and prepared them for the future. 
With this, she shared five important learnings she picked up at the university, hoping that these same lessons would serve the young would-be professionals in their own endeavors as well.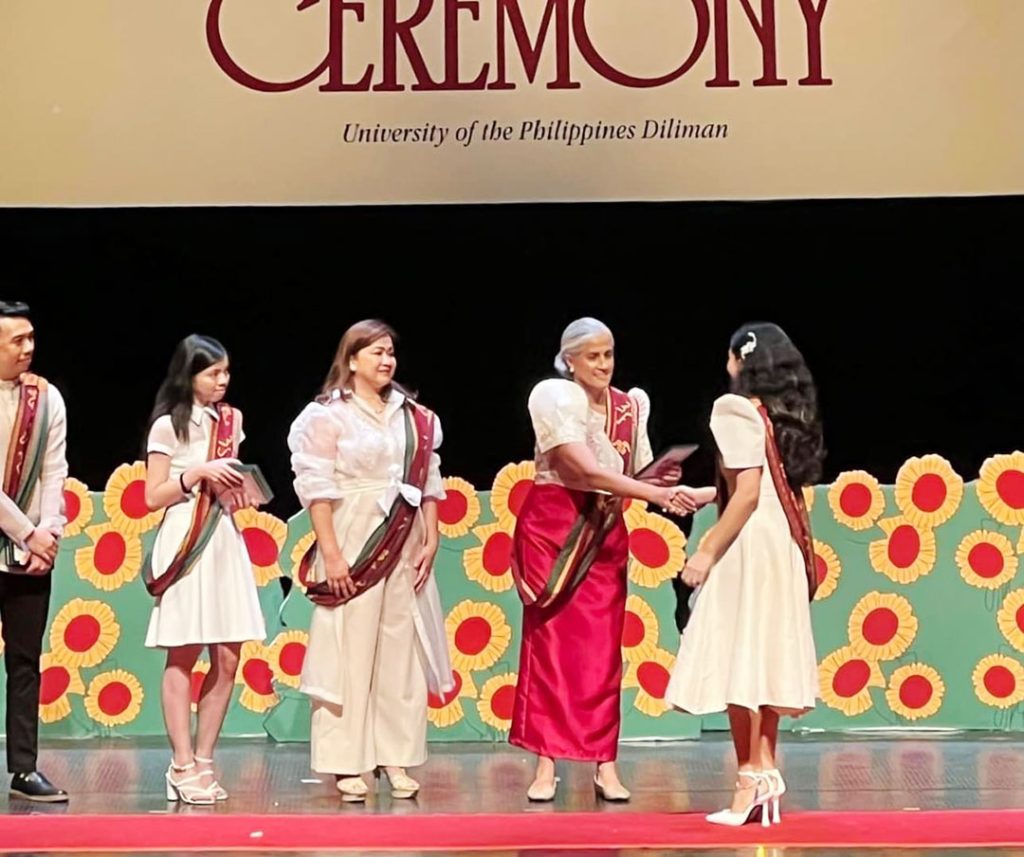 You don't have to be the best. But always strive to be better every day.
"Always find what you can improve on and how you can be better — learning from both your wins and your mistakes," Martha explained. She emphasized the importance of not comparing yourself to others; instead, you should focus on knowing what you are good at and embracing your strengths, and bring those to the table.
Find your purpose, and live for, and by it.
"Purpose. Big word," Martha weighed as she began her second point. "Honestly, when I graduated, I didn't have a clearly defined purpose. But I suggest that you start with trying different things to find out what really interests you, then see if it's something you can do passionately every day until it becomes the 'why' that you strive for that's much bigger than yourself."
She explained that as you grow older, your purpose evolves as well. "By digging deep, my purpose evolved into impacting communities and helping make opportunities available to the people around me so their lives are uplifted — whether they're my family, friends, team, or the customers and communities that we serve." 
Grit can get you further in life than just being smart. Being ahead doesn't always guarantee success, but grit does. 
"Grit is resolve and courage," she noted. "It's persevering and rising to the occasion despite the odds." She affirmed that there's no shame in starting from the bottom; in fact, you'll keep going back to where you came from once you've earned your way to the top. Giving a reality check while encouraging the listeners, she said that while there will be a lot of smart people in the companies these new graduates will be joining, they should make the most out of the determination, passion, and tenacity that UP has given them.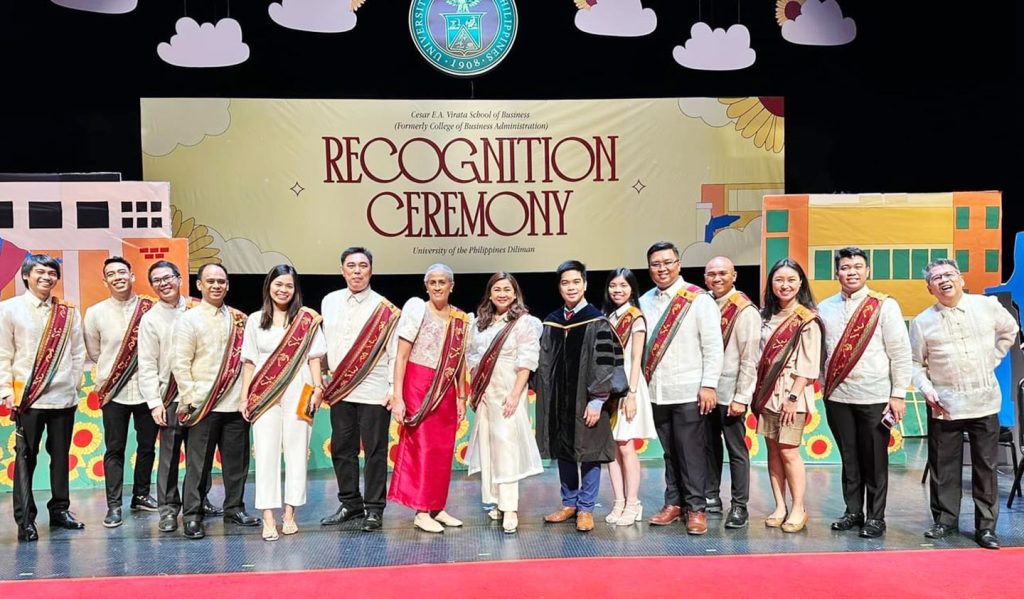 Be grateful, be kind.
Life comes with a lot of uncertainties and challenges that will test you. To this, Martha urged the graduates to embrace two important virtues that can guide them through any obstacles: gratitude and kindness.
Starting with gratitude, Martha emphasized the importance of being grateful for all of your experiences – where life has taken you, and above all, the support that has helped you get to where you are now: "Always remember that behind your successes are people who will show up for you no matter what."
On kindness, she said that in this fast-paced world, it's easy to overlook the impact that a simple act of kindness can make. Martha advised that with each day, we should make a conscious effort to choose kindness: "Kindness is also showing up for others." 
"We create an atmosphere where support and understanding flourish. We can build a nation that thrives on empathy and appreciation. So, as you move forward in your own unique paths, remember the power of kindness and gratitude," she challenged the graduates.
Give back!
For her last point, Martha underscored the privilege of being a student of UP: "As an Iskolar ng Bayan, your college education has been sponsored by Filipino citizens — be proud! And always be on the lookout for opportunities to give back." 
As the head of a leading fintech player, Martha is no stranger to touching the lives of people from all walks of life, and from all over the world. "It's humbling to see how we've inspired a lot of audiences, not because we are the most technologically advanced company out there, but because of the impact we have on the lives of millions of Filipinos, and how we've helped transform the nation — all powered by the GCash team!"
Wrapping up her speech with a neat bow, she invited the graduates to ponder how they can contribute in building a stronger and more sustainable Philippines: "It is not about being the best — it is about the impact you will make that will bring the Filipino story into the world. No matter how big or small this effort may be, every step will create a snowball effect that will result to positive and meaningful waves in the country and beyond."
To learn more about Martha's purpose-filled mission at GCash, visit gcash.com. You can also read more about GCash's story from Martha's global speaking engagements at London Tech Week and the Mobile World Congress.