MANILA, PHILIPPINES — The Gawad CCP para sa Alternatibong Pelikula at Video will showcase screenings of this year's entries with the theme "LIGALIG: Gawad Alt 2.0" as it temporarily migrates to the online livestreaming platform on August 7, 2020.  The Awards Night will be held on August 15.
"LIGALIG: Gawad Alt 2.0" is an online film festival and competition of the Ika-32 Gawad CCP para sa Alternatibong Pelikula at Video. In light of the COVID-19 lockdown, the festival was shifted from the three-day on-site screening event to an online streaming platform to continue serving its community of avid film enthusiasts. The films will be watched on Vimeo while the talkbacks and livestream events will be held at Facebook Live and KUMU, the official live streaming partner of Cinemalaya and Gawad Alternatibo.
Established in 1987, the Gawad Alternatibo annually cites the best efforts of Filipino filmmakers in four categories — Animation, Experimental, Documentary and Short Feature. It is one of the main components of the Cinemalaya Philippine Independent Film Festival, which runs from August 7 to 16, 2020.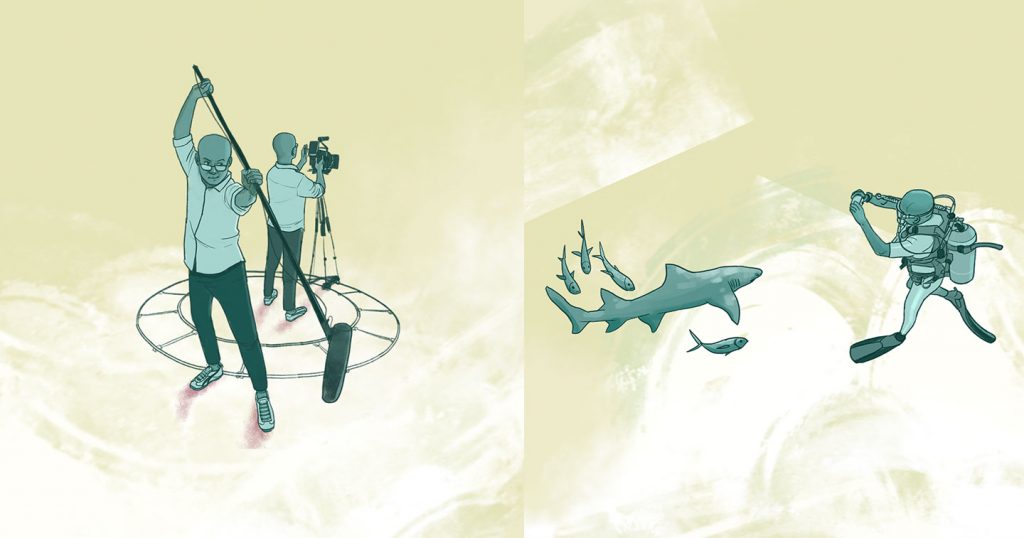 Curated by Mae Caralde, Chief Culture and Arts Officer of the CCP's Film, Broadcast and New Media Division, the films will be featured in the following categories:
Animation: AVARUS by Ed John B. Dela Cruz, BIGAS by Bryan Almoneda, ELATED by Jessamin Damsid, MEOWBOT3000 VS FISHZILLA by Mio Dagsaan, NEMESIS by Lowell Jay Bertus dela Cruz, PULA by Dominic James Barrios, SARUNG BANGGI by Dominic James Barrios, PAUWI KA NA BA? by Angel Tomas
Experimental: GITLO by Bobby A. Villacarlos II, BLINKERS by JP Bonoan, LAUGH AND DIE by Jonathan Jose Zamora Olarte, MAN IN A BARREL by Noli Manaig, PANAGLAGIP (IN MEMORIAM) by Danielle Madrid, A STUDY ON PIPE DREAMS by Jose Alfonso Y. de Vera, HOLLOW BLOCKS by Jonathan Jose Zamora Olarte, PANTAYONG PANANAW by Vic Teaño, POWER VIOLENCE by Tron Victoriano and Chino de Vera, RECREATED FIGURES by Beverly Ramos, WALLS COULD TALK by Anton Guiller R. Nartea
Documentary
Program A: STILL HERE, STILL WALKING by Katrina Isabelle G. Catalan, CITY PAINTED IN RED by Kim Angela A. Santos, MGA HUNI SA KABUNDUKAN by Demie Dangla, DAGAMI DAYTOY by Nonilon Abao, A REMEMBERING OF DISREMEMBERING by Cris A. Bringas, PANAGHOY SA SELDA by Ruth Camacho
Program B: PARA ATLETA by Jonida Sofia Licup, KALAYAWAN by Ian Prietts Erta and Carlo James Buan, FLOWERS FROM THE FIELDS by John Gabriel Faustino, CONTEMPORARY BAYANI by Najeel Ayra S. Barrios, MAMA AT 15 by T-Jay Medina and Dorothy Ruth Gonzaga, DOON SA SITIO SAN ROQUE by Eudel Ayuban, TEATRO NG PAGTANGIS by Glenn Atanacio
Short Feature
Program A: PROJ. IMAKULADA by Jan Michael V. Bernardino, BUKOG by Kevin Pison Piamonte, TAMBAY by Zyril Bundoc, PAPAPA by Gian Andre Rembrandt Arre, VICTORIANA by Cecil Chloe L. Capatoy
Program B: EKLIPSE by Jessa Doydora, GÁRING by Dan Djerico Pablo, SORRY by Kristian A. Cruz, ANG NASILAW by Moises Francisco Soriano, SA HUNASAN MAY SANTERMO by Nino B. Maldecir
Program C: I KILLED MY MOTHER by Christian Villanueva, ANNE'S TALKSHOW by Gian Andre Rembrandt Arre, MAUPAY NGA AGA, PUNITI KITA by Joi Villablanca, SA ADLAW NA NABIYAAN MI SA SCHOOL BUS by Alyssa Ashley Manugas, BARBIE AT CHARLIE by Bridgette Ann Rebuca, ANG NAWALANG HALIGI by Sarah Mya M. Regacho
Now on its 32nd year of annually citing the country's most outstanding film and video artists, the Gawad Alternatibo (for short) is considered the longest-running independent film and video competition in Asia.  Also this year, the Gawad Alternatibo introduces its 5th category on Emerging Media, an exhibition of current works, which will feature interactive games being developed by Filipino online gamers.
The Gawad Alternatibo continues to recognize the works of gifted and budding Filipino independent filmmakers and encourages them to develop their craft by providing a venue to exhibit their best efforts in filmmaking.
Check out https://www.facebook.com/gawadalternatibo and visit the website https://www.gawadalternatibo.com/ for details.
For inquiries on Cinemalaya, visit www.cinemalaya.org or www.culturalcenter.gov.ph, or contact the CCP Media Arts at 8832-1125 local 1704 to 1705 and the CCP Box Office at 8832-3704. Check out the official CCP and Cinemalaya Facebook and Instagram accounts.