MANILA, PHILIPPINES — The creative industry is brimming with tons of amazing ideas, so it's no surprise that there's never a shortage of great campaigns to admire and celebrate.
From gripping stories and new perspectives that embody what a brand stands for to new fun ways people can engage with a brand, here are campaigns that caught adobo Magazine's eye this week:
A mental health discussion from the High Speed Hitters
As part of PLDT Inc. and Smart Communications, Inc. (Smart)'s advocacy to improve Filipinos' digital wellness, the two giants have recently launched a campaign featuring PLDT High Speed Hitters Mika Reyes and Jessey De Leon. The two middle blockers, dressed in their practice uniforms at the gym, sit down and have an honest vulnerable conversation about mental health, particularly how social media has affected it as young public figures and how they cope with it and seek support.
Online creators take on cyberbullying
The digital era is here to stay and it doesn't come without its side effects. As more people use social media, more become victims or perpetrators of cyberbullying. In an effort to raise awareness for this issue, Gushcloud Thailand tapped 60 online creators for #talkxic, its new anti-cyberbullying campaign. With 47 million followers collectively, the creators used their platform to speak up against cyberbullying in all the forms it takes, from negative comments to unauthorized disclosure of personal information.
When the moon becomes the world's largest vending machine
Lunar eclipses are far from a frequent occurrence. In fact, the next one won't be until 2025. So, during that last eclipse on November 08, Fanta took the opportunity of the so-called Orange Moon to give the world the biggest vending machine ever. In its latest campaign by Wunderman Thompson LATAM, the softdrink brand had fans in Mexico use the "vending machine" by taking photos of the moon and sharing it with the hashtag #Fantamoon. Once their photos get verified, they can then get their free Fanta at partners McDonald's or 7Eleven.
A plea to choose Heinz from a vegetarian vampire
In this quirky new spot 1stAveMachine, Heinz' biggest fan isn't your typical customer. Rather, it's a 280-year-old "vegetarian" vampire, Toby. In his centuries on earth, Toby has grown to understand and befriend humans and love the inventions they've created that make his life easier. The PSA-like film features Toby asking his fellow vampires to follow his lead and, instead of killing humans in order to feed, opt for vegetarian blood, Heinz Tomato Blood ketchup, which is one of his favorite human inventions.
The different ways Milkbasket can save the day
When inconvenience gets thrown at you, you need something that can save the day. In Milkbasket's latest series of ads, the online milk and grocery store is exactly that hero. Have to change meal plans for the following day due to an unexpected guest? Want a disturbance-free delivery for when you're hungover the next morning? Have to order instant meals for when you're too tired to cook? This campaign by BBDO India assures you that Milkbasket is the lifesaver for whatever situation you find yourself in.
A diverse and inclusive spin on the Kamasutra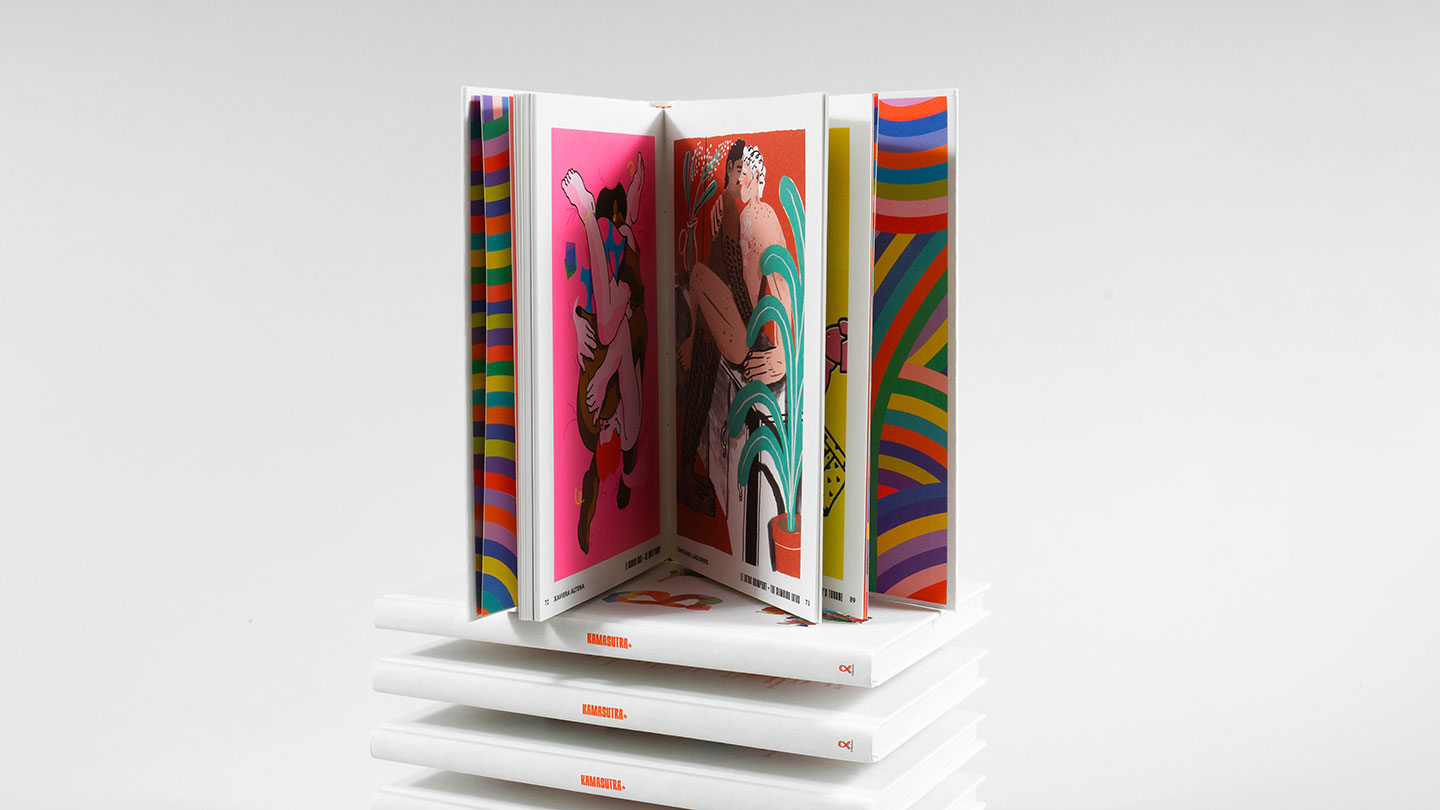 To celebrate the wide range of what sex and sexuality can look like, Sidaction and The Good Company have published Kamasutra+, an inclusive Kamasutra that represents a diversity of sexual orientations and identities. This book that celebrates all kinds of bodies, genders, and love is made up of artwork by 67 French and foreign contributing illustrators, with each piece raising awareness for how to protect one's self and partner from HIV/AIDS and how to get the sexual health support they need.