MANILA, PHILIPPINES — Almost five out of 10 Filipinos have outstanding loans, according to the Bangko Sentral ng Pilipinas' (BSP) latest Financial Inclusion Survey in 2021. Of this number, day-to-day expenses, emergencies, and fulfilling financial or life goals are the top three reasons why Filipino adults borrow.
However, only two out of ten Filipinos have access to formal financial services offered by banks and government institutions like the Social Security System (SSS) and Pag-IBIG, with some resorting to borrowing from individuals or lending companies with unfairly high interest rates.
Moreover, BSP notes that 25% of Filipino adults were forced to use up their savings during the pandemic, which means that on top of having to deal with everyday finances, they may not have enough cash to cover emergency expenses.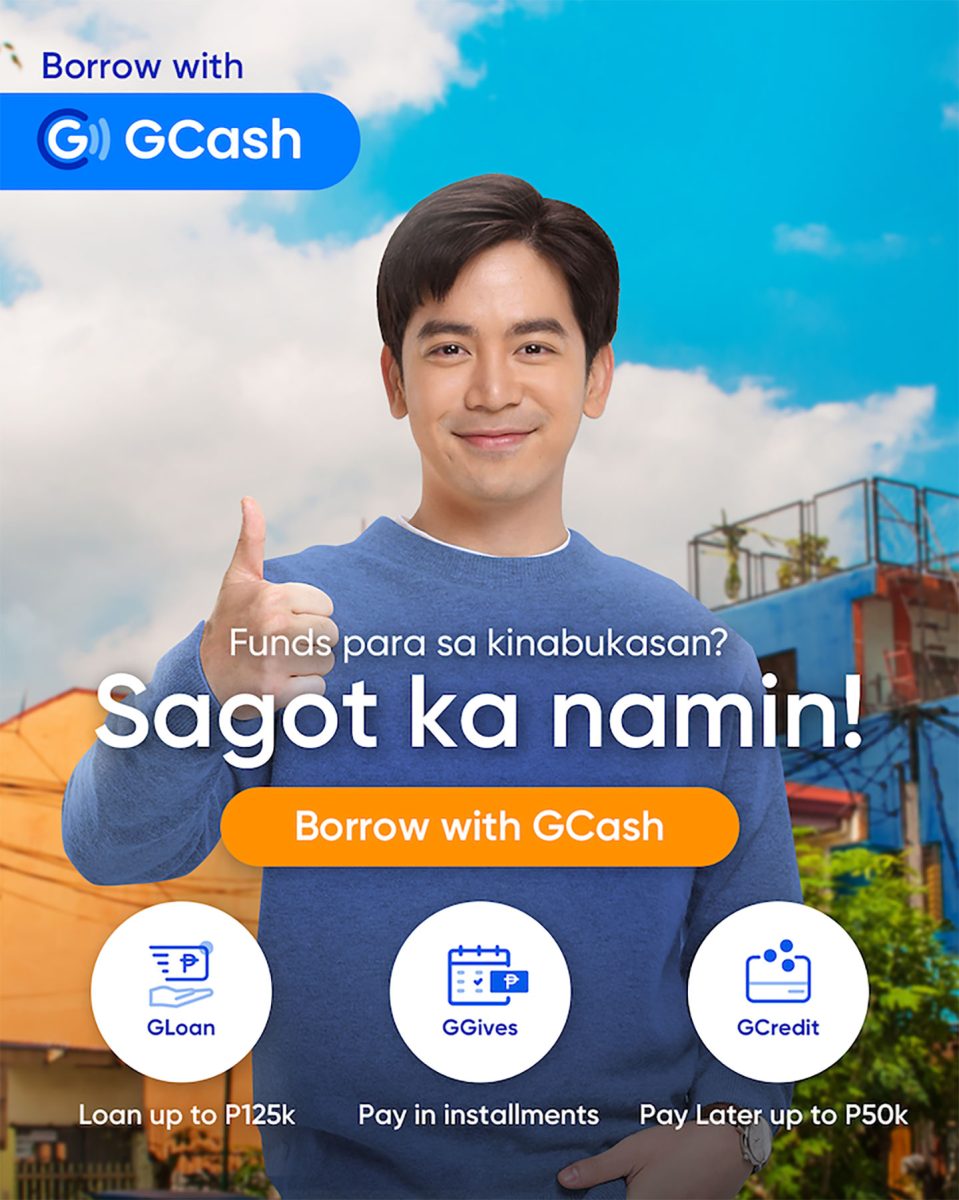 In line with its goal of making affordable loans accessible to more Filipinos, e-wallet app GCash introduced new ways for Filipinos to conveniently manage their finances. On top of using the GCash app to pay bills, send money, buy load or pay for online and in-store purchases, users can now easily borrow money in the form of GLoan, GGives, and GCredit.
"We at GCash are working hard to give every Filipino access to fair loans not just to help them meet their basic needs but also empower them to achieve their life goals," said Zo Canaria, FUSE Lending Growth Marketing Head. "Through GCash's in-app innovations, we hope to give Filipinos an easy way to fund the lifestyle they deserve and fulfill long-standing goals they were previously unable to achieve due to financial challenges."
GLoan: Fast-cash loan offering
GLoan, the loan product of GCash, offers instant cash up to PHP 125,000 straight to eligible users' GCash wallets, which can be used for starting or expanding a business, cover emergency expenses, celebrate special occasions or even to pay for different necessities. Through GLoan, eligible users can borrow from PHP 1,000 to PHP 125,000 as good as cash, with an interest rate of as low as 1.59%.
To borrow, users simply submit their loan application within the app with no additional documents needed and wait for the loan to be reflected straight to their GCash wallet within 24 hours. The loan can then be paid for as low as PHP 265 a month for 5-24 months.
GGives: Light and easy installment plan
Meanwhile, GGives is GCash' light and flexible installment plan which allows eligible users to purchase big-ticket items and pay for it in up to 24 months. GGives allows eligible users to purchase items amounting up to PHP 125,000 in one transaction and choose their payment terms in installments from three, six, nine, or 12 months and up to 24 gives.
GGives can be used for both in-store and online purchase of selected merchants. Unlike other installment products, GGives does not require additional documents during application and does not need an upfront downpayment and processing fees.
GCredit: Always-ready credit line
GCredit, powered by CIMB, is an always-ready credit line by GCash that can be used to pay for select bills, as well as products and services in-store and online. Eligible users can get up to a PHP 50,000 credit line that they can use for bills payment, online buys, and in-store QR purchases to cover everyday expenses.
With GCredit, users are only charged based on the number of days they borrow. This prorated interest means users who pay earlier get charged a lower interest. GCredit's Minimum Amount Due also allows users to pay as low as 15% of their dues on their billing and/or due date.
To be eligible for GLoan, GGives, and GCredit, users must have a fully verified GCash profile and must maintain a qualified GScore, which is the app's trust rating reflecting their GCash activity. GScore is the primary basis to qualify for GLoan, GGives, GCredit and enjoy benefits such as lowest interest rates and highest credit line or loan amount.
As your GScore is computed based on GCash activity, users must maintain an active GCash wallet balance by cashing in regularly and using different GCash services. For those who are already using any of the GCash borrow products, such as GLoan, GGives or GCredit, they must pay their dues early or on time to maintain their GScore and be eligible for future credit transactions.
Users may access GLoan, GGives and GCredit through the GCash dashboard or find it under "Borrow."