MANILA, PHILIPPINES — Local micro, small, and medium enterprises (MSMEs) will get the opportunity to modernize and perform better with the launch of the Digital Export Enablement Programme (DEEP), a training program that upskills entrepreneurs on how to maximize Google tools for their businesses.
Google Philippines partnered with the Department of Trade Industry, International Trade Centre (ITC), and the International Chamber of Commerce (ICC) to make DEEP happen. In the free two-day workshop, participating entrepreneurs learned how to properly use Google's Business Profile feature, as well as other important digital export-relevant skills and tools.
By combining the resources and expertise of all three organizations, DEEP aims to facilitate a unique cross-border entrepreneurial journey for small businesses from Southeast Asia. The program will continue to guide MSMEs, from identifying and comparing trade opportunities, understanding market access conditions, exploring trade finance options and the Incoterms governing contracts, to sharpening their skills in digital marketing and successfully growing their business through ecommerce channels.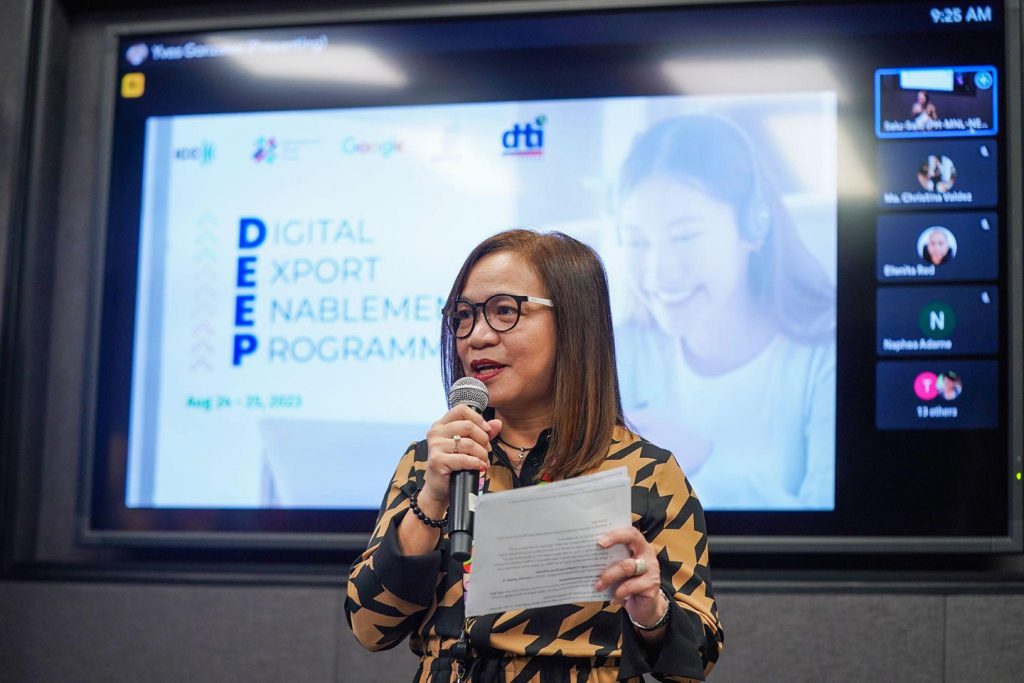 "MSMEs are the beating heart of the economy. They make up nearly 99% of all businesses and their digitization promises great benefits for the country's digital future and equitable growth," said Bernadette Nacario, Google Philippines Country Director. "Together with our partners from across sectors, Google is committed to helping small business owners succeed by equipping them with the right digital tools and opportunities such as the DEEP program."
"The Department of Trade and Industry is proud to support and participate in the Digital Export Enablement Programme (DEEP) program. In addition to training opportunities, this initiative will raise awareness of the free digital tools available to MSMEs to help them grow their business," said Jean Pacheco, DTI Assistant Secretary and Digital Philippines and Ecommerce Lead. "We look forward to working closely with Google and other stakeholders to help more MSMEs succeed."
DEEP is the latest in a long line of Google's initiatives to help Filipino MSMEs through training and digital tools. Examples of these digital tools include the aforementioned Google Business Profile, which makes businesses easily searchable; Grow With Google, which educates people on the right skills needed to upgrade and succeed further; and Google Market Finder, which guides entrepreneurs in expanding into the international market.
Google has always been committed to digitizing MSMEs as part of its efforts to help build a Digital Philippines. Last year alone, the company announced that its digital skilling program MSME Caravan, together with partners like the DTI, successfully trained more than 100,000 MSME owners and employees in the country.
Entrepreneurs and business owners looking to achieve the next level of success can get started today by visiting the Google Business website.